There is nothing like a barrage of squealing little piglets fighting over the slop to fill the void in their bellies. Anyone watching what happens in a pig pen knows that it doesn't matter how much food is thrown out it is never enough. The pigs want more, become vocal and are willing to stomp others away in the event that a prime morsel was spotted.
As it is now, a lobbyist is allowed $100 for meals and gifts and there are many exclusions attached to what would be considered a "thing of value." This new rule would allow lobbyist to spend $500…and eliminate the exclusions. Let your imagination travel along this new highway of corruption paved with taxpayer money and we bet you can come up with some real doozies as far as questions go.
You can thank Lee Slater, the new pig head of the agency who is also a lawyer…imagine that. Could this possibly have something to do with another bout of no tort reform? Slater has spent the last 25 years in private practice and believes that $100 is too low as some of his clients wanted to spend their money to a tune of purchasing the new head pig, breakfast, lunch and dinner.
Five members of the Oklahoma Ethics Commission have already approved the increase. Another meeting scheduled for December 13th will consider more changes to the rules on campaign finance.
After that happens the changes will go to the legislators where there will be the possibility of rejection. Fat piggy chance of that…unless the folks…once again…raise hell, along with State Rep. Mike Reynolds.
Reynolds states, "I say they're not doing anything good for the citizens of Oklahoma here. All it does is open up the ability for lobbyist, universities and people like that to make huge contributions.
It is difficult to stop the beast of corruption but someone has to do it. A few calls to your legislator certainly would not hurt. At the end of each newsletters lists of House and Senate member are attached as always.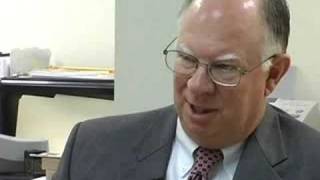 Senate Education Committee Chairman Needs to go Back to School
By the Watchman
We sat here looking at the week in politics wondering where the Governor got her strength to go against the will of the people in implementing the Common Core Standards in Oklahoma under a different name, and up pops another undocumented Democrat from the Northeastern part of the state, label him a Liberal, who chairs the Education committee in the Senate. Where do these idiots come from?
We began our research on Senator John W. Ford by going to his brag sheet on his web site. One of items we found interesting was his assignment as the Chair of the Education Committee. His education is indicated as a B.S. in Business Administration. That's not exactly the background for the Chair of the Education Committee. The only thing we could find that he does have going for him is he does visit classrooms throughout the year. That is something many parents and grandparents do. That doesn't necessarily qualify them for the Chair of the Education Committee.
The only other item of interest we found was this news release
here
. This was an attempt to explain the retention in grade policy of children in the third grade. It does do a fairly good job of explaining the retention policy and it is for a good reason.
We next did a search to see what information was available on the internet on the Senator. For someone that's been in the Senate since 2004 he hasn't made much of a name for himself. The first item of interest we found was
this
. Whoever wrote this page must have written his web page on the state site. There is basically the same information.
The next article we found was
this
. This indicates approximately how much cash he raised for his campaign in 2012. It also indicates some of his votes during the last legislative session.
The only other item we learned of interest is that the Senator is term limited in 2016. Maybe then we can get a Conservative Senator to represent the district. This would be a big help in righting the ship of government in Oklahoma.
We next went to
www.votesmart.org
to see the Ratings and Endorsements page. Here is some of what we found.
2012 Research Institute for Economic Development 100%
2011 Oklahoma National Federation of Independent Business 100%
2009 OkWatchdog Position on Consumer and Patient Advocacy 64%
This indicates an extremely pro-business and anti-consumer attitude of the Senator.
We found this extremely interesting. Under the Conservative rating we found this.
2004 Oklahoma Libertarian Party 35%
2003 Oklahoma Libertarian Party 45%
These are consistent with what we have found in our RINO Index.
Health and Health Care
2009 OkWatchdog Position on Consumer and Patient Advocacy 64%
2008 OkWatchdog Position on Consumer and Patient Advocacy 75%
2007 OkWatchdog Position on Consumer and Patient Advocacy 77%
This indicates a steady decline in his caring for the welfare of the consumers and patients of medical care in Oklahoma.
You know, it seems that everything indicates that the longer he's in office the less he is concerned with the people he is supposed to serve.
We next went to
www.followthemoney.org
to see what they had on his campaign finances. What we found was a donor list heavy with Political Action Committees, unions and lobbyists.
We went to
www.ok.gov/ethicscommission
to review his individual donations. For this campaign we did not find any out of state donations from individuals to the Senators campaign we did find two contributions that a true conservative would never have accepted though.
The first individual the troubled us was George Kaiser. He is the campaign bundler for President Obama who happened to make millions off us tax payers when Solyndra went bankrupt. That's a $1,000.00 donation that should have been returned.
The next was from a lobbyist by the name of John Longacre IV. We have noticed that this man has donated to almost every Senator we have profiled to date.
We next looked at the donations from Corporations, PACs and Unions. Here are a few examples of what we found.
Sep. 07, 2011 OKC American Federation of Teachers $ 500.00
Nov.08, 2011 Oklahoma Medical PAC $1,000.00
Nov.17, 2011 Working Oklahomans Alliance $1,000.00
These three examples show that he has sold out to a union, one of many medical political action committees and the renamed remnants of ACORN. In other words, his vote has been bought.
We next took a look at his voting record for the last session of the legislature. We looked at subjects that mattered to you as Citizens of Oklahoma. This is what we found.
HB 1359 Regulating Animal Shelters, Voted No, Liberal
HB 1740 Scrap Metal Dealers Regulations, Voted Yea, Liberal
SB 854 Union Reform, Voted No, Liberal
HB 1917 Contingency Planning for Loss of Federal Fund, Did not Vote
HB 2180 Creation of New State Agency, Voted Yea, Liberal
SB 1126 Compete with Canada Film Act, Voted Yea, Liberal
HB 2195 Debt Spending Caps, Did not Vote
SB 76 Raise Candidate Filing Fee Bill, Voted Yea, Liberal
HB 1031 Medicaid Expansion Hospital Tax Extension , Voted Yea, Liberal
HB 2301 Budget Bill, Voted Yea, Liberal
He scored a 10 on the RINO Index based on two did not votes. There were no Democrats that scored this low. This makes him an undocumented Democrat. This great State would be better served if he would resign now, but we can't expect someone who hungers for power to do the respectful and honorable thing.
This man deserves no respect. In fact he deserves the scorn of the people. He has dishonored his title and his office. He has harmed the people he claims to want to help the most, our children, by forcing the Common Core Curriculum of Communism on them.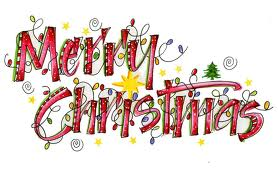 Tulsa County Republican Mens Club Christmas Party
December 19th RSVP needed 918-638 9977
The TCRM sent out this invitation last week for their first ever Christmas party:
It has been a fast year and we are doing something different for our monthly meeting this month! We are going to celebrate with a Christmas Party and we will have a joyful time of fellowship around our Saviors birth.
Our special guest include Attorney General Scott Pruitt, Insurance Commissioner John Doak, Labor Commissioner Mark Costello, Senator Bill Brown, former Senator Randy Brogdon, and some other special guests will drop by to wish you a Merry Christmas.
Att. Gen. Scott Pruitt as you may know has been
fighting to stop Obama Care
and will bring a special message about the Oklahoma law suit against the federal government...you do not want to miss this!
Where: Delaware Crossing Condos Club House, 2814 E 90th St, Tulsa, OK 74137
Lots of parking on 90th street and up close to the clubhouse.
When: Thursday night December 19th, 2013, 6:30 PM to 9:00 PM
Support your club, annual membership renewal month is December 2013.
Dues are $20 and required for attending but you can bring one guest with you.
It is time to gear up and grow the club to support our conservative candidates - elections are coming! Yes we will have Christmas snacks...your job pack the room!
Merry Christmas and May God richly bless you,
Darren Gantz, President
Billie Bell, Treasurer
Seni Boyd, Secretary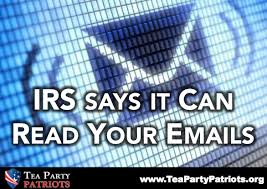 The ACLU and the Tea Party
Lots of stories have been written about the ACLU support for the Oklahoma County legal battle but when you look into what the Oklahoma ACLU actually does one will find that we share many issues.
One outrageous case posted on their website
occurred back this summer when Caddo County prosecutor Jason Hicks was warned that their hiring of an outside contractor called Desert Snow LLC violated Oklahoma law. The D.A.'s office had hired this firm to train the sheriff deputies in making drug interdicition stops and paid by giving them 25% of the assets they seized when one of their trainers were participating and 10% of the take when the deputies seized assets. Even worse the contractor was not an Oklahoma peace officer and had no power to stop or arrest people despite wearing clothing that proclaimed "police".
Imagine the ramifications of allowing police agencies to "hire" contractors to detain and arrest people. Little to no training would be needed, cutting labor costs but driving up the chance that people's rights would be violated. One would never know if the officer accosting you was legal or not in Oklahoma. But the financial incentive for these for profit groups and for the police agencies would skyrocket; why not stop every car going down every road with roadblocks on every major highway? Plus your assets can be seized if you can't "prove" that the assets haven't been used in criminal activity or are not a result of criminal activity. Could you prove that if you were stopped on a Christmas shopping trip to Dallas and were carrying a few thousand dollars cash?
Another joint concern is the private prison issue. Several years back we went over the CCA problem during the investigation of then Representative Dan Sullivan. Using private contractors for some government operations is just a bad idea because it incintivises them to keep people locked up for as long as possible. It would cost them profit if you are released for good behavior or even if you were found innocent of a charge. The ACLU has been working on this problem and recently
published a report showing that the private prison business is bad business from an investment angle
.
They are also all over Governor Mary Fallin's drone program
, something that all civil libertarians should be concerned about. Testimony from ACLU Director Ryan Kiesel at a hearing on the drone program was brought about by Representative Paul Whesselhoft and the ACLU asked for five restrictions on the use of drones domestically that are simply common sense and bring the use of drones into compliance with existing law.
The ACLU is also against the NSA and NDAA issues and are very concerned that we are slipping into a police state mode of government.
But we are going to be on different sides of other issues, abortion, illegal immigrants, religion in public spaces. We can agree to disagree on those topics while helping them solve the issues where we agree. The final argument for those close-minded individuals that would refuse to work with the ACLU is to ask themselves if it is smart to not support anyone or any group that is doing something productive? Would you rather then spent all their resources and effort on the areas where you disagree with them?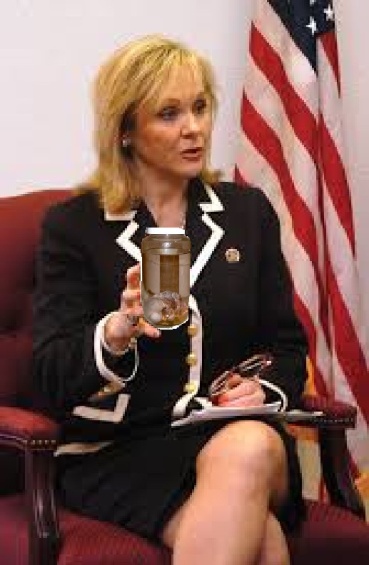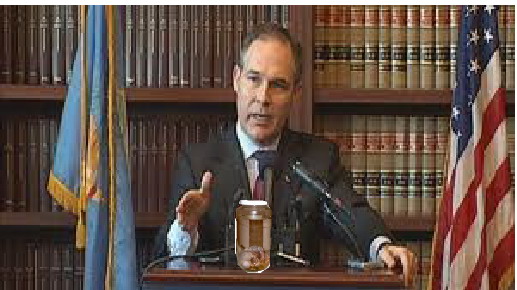 Regular readers of our newsletter will know that a conveyor belt shuffles people between the governors office, the House, the Senate,and the media organizations. The reporters do their time in the media and then move up to collect their reward with a cushy tax payer funded "job" usually at a five or six figure salary. However few know that the political insiders are hiring the wives of media figures or poaching employees inside the offices of their opposition.
An excellent example of this is the wife of Nolan Clay, the Oklahoman newspaper reporter. Diane Clay holds the title of Director of Communications. Diane was also a reporter at the Oklahoman from 1994 to 2007 when she moved to the University of Oklahoma Health Sciences Center which she left in 2011 to work for the Attorney Generals office.
Our point is that what better way to keep a handle on one of the Oklahoman's writers and the editorial staff than by hiring one of their own? Do you think that Nolan Clay is going to go all out on a story against Pruitt and watch his wife pay a price?
Remember that there were eight cases where corruption had take root. Around five of them were resolved after the Grand Jury began their investigation. Jennifer was married to Derek Chance, the new golden boy private lawyer that could get the deals that no one else can get thanks to his wife's relationship with David Prater. You might also remember a story we did on Oklahoma County D.A. David Prater going after the Pardon and Parole board and all the
media attention
surrounding Prater's attack on a group that Governor Fallin appointed.
The crux of the fight between the governor and the Oklahoma County D.A. is the right of the Pardon and Parole Board to do their job. The D.A. wants to make pardons and reduced sentences extremely rare, requiring the D.A., the judge, and the police chief of the town where the offense took place to agree before any application for parole or reduced sentence can be considered. Think about that, the same people that put the person in jail would have veto over if the person was unfairly prosecuted or had an improper trial. This is a power grab by the D.A.s plain and simply needed to cover up their mistakes or persecutions.
But now Governor Mary Fallin has Prater's #3 prosecutor working for the governor's office. Jennifer Chance quietly slipped away from the Oklahoma County District Attorneys office a few weeks ago and was hired at the governor's office in an unknown capacity. No mention on the Governor's website but a phone call to the governor's office was routed to a voice mail box with her name and voice.
Now ask yourself why Governor Fallin needs an assistant district attorney in her office? Especially one from an office that she has been having an open battle with? The answer is that governor Fallin doesn't need another attorney but she does need someone to deliver Oklahoma County District Attorney David Prater's testicles. Or did Prater put her there to keep an eye on Fallin, a trading of hostages like the nobles used to do in medieval days? Not a chance in hell that Fallin would let in one of Prater's stooges unless they had powerful information on someone.
Gazing into the Sooner Tea Party crystal ball isn't needed to predict that the Pardon and Parole Board arrests are going to disappear quietly. Despite the earlier fervor to prosecute the outstanding citizens that sit on that board the case has suddenly gone cold, with a court date on November 18th canceled with no future date set!
All we can say is "Brilliant move Governor Fallin!" Hardball politics played well. When this Pardon and Parole Board case dissolves we will know once and for all that someone's testicles are in a jar on Mary Fallin's desk and we will all know who those testicles came from.