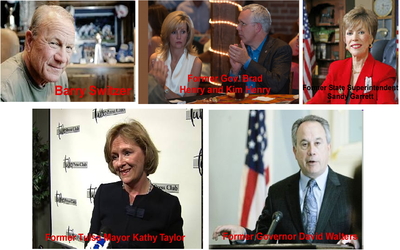 63% to 37% Defeat in State Superintendent Runoff
Add another Head on a Stick for the Sooner Tea Party Trophy Case
What do the people pictured above have in common? Two things. They all are prominent Democrats that endorsed Freda Deskin for State Superintendent and they all got their butts handed to them in the runoff election on Tuesday thanks to the Sooner Tea Party. Two former Governors, two former first ladies, the former State Superintendent, the former mayor of Oklahoma's second largest city, and a celebrity OU football coach. They along with hundreds of other prominent Democrats endorsed Freda Deskin in her race to be the Democratic candidate for State School Superintendent in November but the Democratic base turned on their leaders and elected John Cox by a huge margin last Tuesday.
Why did the Democrat base turn on the Democrat elites? They turned on them because the Democratic base knew that Freda Deskin had had her political guts strewn all over the public square after Democratic sources aided the
Sooner Tea Party in getting Freda Deskin's dirty laundry
aired in public.
In mid August I word began filtering in from sources stating that the Democrats were growing very nervous with Freda Deskin despite the support from the Democratic elite. These are common sense people, not the ones that march in gay pride parades or show up at CAIR events or rally to allow illegals to stay. These folks are the backbone of the largest political party in Oklahoma, the Democratic Party. The concern had been growing since April when the Sooner Tea Party article on Freda Deskin's problems was published and the base knew that any general election against a popular Republican candidate was going to be a disaster when Freda Deskin's troubles got spread around in mailings and media reports.
So the Democratic base spread the word around the state and fundraising for John Cox exploded in the June/August quarter to two to three times the previous rate and meanwhile Freda Deskin and her celebrity endorsers rambled on believing that the election was in the bag. Deskin lagged by less than three points in the primary election and she was sure that the big name Democratic celebrities would ensure her victory.
But of course John Cox mopped the floor with Deskin in a 63% to 37% butt kicking on Tuesday despite Oklahoma County District Attorney David Prater's attempt to influence the election by formally investigating the Republican candidate that swept the primary in the State Superintendent race. More on that story later on in the newsletter.
So for now we will wave goodbye to Freda Deskin, AKA Ester Alfreda Jones. Despite the fact that we aren't going to get to use the information now that Deskin is defeated we should send out a huge thank you to her family members in SW Oklahoma and Arizona that stepped forward with information including the reason for the name change.
Meanwhile Deskin's long time lover and partner Leo Espinoza can go back to stacking used microwaves and TVs in their garage and making frequent trips to Wal-Mart. That is if Wal-Mart has forgotten who he is or the store security team has turned over enough to forget to watch his comings and goings.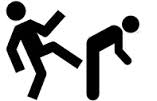 Sooner Tea Party endorsed Conservative Steve Russell l beat out RINO Patricia Douglas by 59% to 41 % . Russell wasn't the best candidate in the primary but he was a good candidate and will do well once in office.
Sooner Tea Party endorsed Casey Murdock garnered 59% over Kenny Bob Tapp's 41% in the HD 61 race. Murdock isn't a solid conservative yet but he leans that way and the citizens clearly understood that Kenny Bob Tapp was under the influence of some really radical anarchist supporters.
Sooner Tea Party endorsed Scooter Park beat Scott Hayes in a 54% to 46% in the HD 65 race. Constitutionalist Scooter Park is going to make a fine addition to the conservative ranks at the legislature.
Sooner Tea Party endorsed Mary Sosa lost to Shane Stone in a 61% to 39% in the HD 89 race to replace Rebecca Hamilton. We took some heat for endorsing Mary Sosa from a few short sighted individuals until the wisdom of endorsing a Democratic Hispanic candidate in a liberal district in a Democratic runoff sunk in. Our endorsement was supplemented with an Oklahoma Tea Party PAC mailing to the district where we pointed out the gay and lesbian support for Sosa and our reluctance to endorse because of that group's influence on Sosa. Sosa held a comfortable 25% margin over Shane Stone in the June primary election but that lead evaporated and a solid one third margin defeat occurred thanks to our endorsement. Our cost to defeat a gay supported Hispanic candidate was less than $250.00 including the staff time spent hand addressing the envelopes.
Sosa's war chest of $41,941.00 was simply wasted, further draining Democratic coffers for the upcoming General election.
Sooner Tea Party endorsed John Jordon beat Jonathan Clour in a 69% to 31% win in HD 43. Jordon is a member of conservative state Rep. Dan Fisher's church and is another fine conservative added to our line up this coming legislative session.
Sooner Tea Party endorsed Mark Thomas won the 22nd Senate District race. Thomas is marginal but we believe that he will be one of those that come around as we begin tightening our grip on the Senate.
Sooner Tea Party endorsed John Pfeffier beat Harvey LeValley in a 63% to 37% victory in HD 38. We expect a lot out of this Marine in the coming session.
The Sooner Tea Party opposed Guthrie Sales tax was shot down by a comfortable margin of 57% to 43%, one of the few tax increases defeated in the election.
Sooner Tea Party endorsed Steve Kern lost to Yen 65/35 defeat. We believe that Kern suffered from the public support the John Birch Society leadership gave. They should have been smart like us and endorsed the other guy in a RINO district like SD 20.
Criminalization of the Political Process Continues in Oklahoma County
Back in July we covered the long game of rogue prosecutor David Prater including
the long trail of outright illegal prosecutions
as he takes down anyone that is a threat to his political plans and systematically destroys Republican infrastructure.
We also pointed out that his
ultimate target is Fount Holland and AH Strategies in a follow up story
and laid out exactly why District Attorney David Prater had Chad Alexander arrested. What we left out of the story was the fact that sources are saying that David Prater had called in a marker with the Oklahoma City Police Department and had Chad Alexander followed until they had the goods on him so they could arrest him.
Part of the tangled mess that is this investigation was the break in or the alleged break in of Chad Alexander's office, Mary Fallin's campaign office, and the offices of former President Pro Tem Glen Coffee. We aren't sure if it was a real break in or if it was faked because it well might have been a mad scramble to "steal" records or provide plausible deniability to the ability of Chad's clients to lay hands on certain records. Or it could have been a break in by Prater's minions.
Last week all the pieces fell into place when Oklahoma County District Attorney David Prater admitted that his target was indeed AH Strategies and the founder of Oklahomans for a Conservative Future Chad Alexander. The charges are coordination between the dark money groups and the official campaigns for TW Shannon's race and State Superintendent Joy Hofmeister's campaign.
The first clue that this is partial B.S. is the emphasis they placed on "dark money" and using the phrase "demanded" over and over again, as if there was something wrong with asking donors to contribute to more than one group. They are already at work influencing prospective jurors that are already pre disposed to believe that a defendant must have done something wrong if they are being prosecuted.
Prater's investigator admitted in the affidavit that they used the Chad Alexander arrest as an excuse to dig through his cell phone and laptop after people contacted Prater alleging improper campaign fundraising. Right……. And of course these individuals do not want to be identified to avoid "retaliation".
This criminal prosecution of normal campaign activities is just a front to punish political rivals and to be able to dig into the dark money donors and disclose their identities. And in the process Prater gets to take down the largest and most influential RINO political consulting group that is responsible for the Republican takeover of the Legislature and the state elected offices. Lord knows what kind of secrets that cell phone and laptop contained and Prater has his hands on all of it.
The investigation might have far reaching effects as we received word that Mark Wayne Mullins was considering the wisdom of firing his Chief of Staff Karl Ahlgren to cauterize the connections between AH Strategies and his Congressional office. Ahlgren was a co owner and general partner of AH Strategies up until Congressman Mark Wayne Mullins hired him in December of 2012.
If you read the
affidavit submitted to the court just four days before the runoff election
it really opens up a lot of questions if any of this evidence will stand up in court if it was seized as part of a drug investigation. The problem is that what they quoted isn't really evidence of a crime like if they found messages about hiding campaign money. The investigator would have had to know a lot of background and even campaign contribution law to even begin to assume that it was evidence of a law being broken. Bottom line is this was a fishing expedition from day one and a federal court might have a problem with that
Regardless conservatives are seeing a potential illegal prosecution of a whole bunch of RINO politicians or Prater will simply keep the information and use it to influence legislation. A hoard of legislators names were dropped in that affidavit including state representatives Todd Thompsen, Dennis Casey, Lee Denney, Ann Coody, Dustin Roberts, and Katie Henke. Now I have no doubt that plenty of crimes have been committed by the RINOs in order to gain power and there is no doubt they abuse their power to stay in office but the fallout if Prater continues going after the RINOs is going to be enormous as it is quite rare that an insider gets taken down because they know where all the bodies are buried and lord knows where this ball of yarn is going to lead.
But conservatives can sit back and enjoy the show because now it is one of the public good's enemies going after another public good enemy. And for now Prater has exhausted his list of conservative victims or at least he has put the conservatives on the back burner. What remains to be seen is if Mary Fallin exercises her control over Prater and yanks his chain. You don't really think she needed a prosecuting attorney on staff when she hired Jennifer Chance do you?
By Ms PM
There comes a time in life when you have the clarity between right and wrong and doing the right thing has long been etched into the kind of person you have chosen to become. Reaching the golden years it becomes even clearer as to when you must put your foot down. Wrong behavior is no longer accepted and little thought is given as to how you should react, you just do it. If more folks would choose to use a moral compass this world we all live in would be a much better and safer place.
It seems some idiot decided to rob a Family Dollar store
and was unaware there was an armed 81 year old woman that was not going to have any part of his shenanigans. The coward had his face covered and insisted he had a gun hidden in the T-shirt he had wrapped around his hand. Demanding all the money in the register is when the senior decided to step in and right this wrong. She said, "Oh no, you are not robbing them" all the while hitting him with her hands and purse.
The robber had his moment of clarity, backed down and left the store. The old woman had other things to do and didn't wait for the police. No one knows who she was and another witness in the store gave her approximate age. We wonder why the witness didn't help beat some sense into the hoodlum with a few canned goods upside his head or a good swift kick to the side of his knee.
The moral of this story is to tread lightly around senior women if you are dumb enough to think you can wreak havoc on society. Most of them travel in packs, have raised a family and know how to handle unruly kids. They carry whack bags and know how to use them. The same is true if you decide to break into their home as they like their cast iron skillets and have grown very comfortable knocking some fool into next week if the situation calls for immediate action.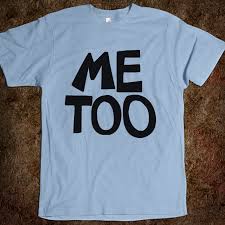 Tulsa County Republican Party Joins the Bash the Tulsa Chamber Club
Tulsa County GOP has lost a lot of its conservative leadership in the last GOP election but they did a good job following the Oklahoma U.S. Congressional team in hammering the Tulsa Chamber of Commerce for supporting a democrat against a Republican running for Senate in Louisiana. They issued the following open letter to the Tulsa Chamber last week:
OPEN LETTER TO BOARD OF DIRECTORS,
TULSA REGIONAL CHAMBER OF COMMERCE
August 25, 2014
The Chairman of the Republican Party of Tulsa County and First Congressional District issue a statement regarding fundraising letter distributed by CEO Mike Neal on Tulsa Regional Chamber of Commerce letterhead August 12, 2014.
***
As evidenced by the protest letter issued by the Federal delegation of Oklahoma, it came as a surprise to many Tulsans that the Tulsa Regional Chamber of Commerce's CEO Mike Neal has used Chamber of Commerce letterhead to distribute fundraising letters to promote the candidacy of an incumbent Democrat Senator from Louisiana. We are in full support of the sentiments expressed in the letter from our Federal delegation issued yesterday.
Mr. Neal justifies his position by pointing out the Senator from Louisiana is a champion of energy policy that Tulsa should support. Yet the Senator has been unable to get her party's President to approve the Keystone Pipeline, the biggest energy project in the history of our country and certainly to be a great boon to Oklahoma.
Further, Mr. Neal should know that if just a few Senate Democrats are replaced by Republicans then the seniority of our own Senator Jim Inhofe would place him in a leadership position that can greatly benefit all of Oklahoma. Benefits that the Senator from Louisiana can't deliver. Knowing this, why should Tulsa's business leaders be asked to support a Democrat Senator from Louisiana? And why should this appeal be coming from the staff of the Tulsa Chamber?
In your initial response to the Federal delegation letter you stated "… that Neal's letter was 'inadvertently placed' [on our letterhead] and the chamber will 'take steps to ensure such a mistake does not happen again.' This statement raises a few questions.
1.) How could Mr. Neal not notice he was signing a memo on chamber letterhead?
2.) Were the letters not distributed by mail or email to those on the Tulsa Regional Chamber of Commerce's membership list?
3.) Was this letter not produced in the offices of the Chamber?
4.) Could it be an ethical or legal federal campaign violation to use non-PAC resources to support a candidate?
We understand Mr. Neal serves in a staff position and the true voice and face of the Tulsa Chamber should be that of businessmen and women, not him. We believe at times he forgets that. This is one of those times.
We believe his actions have crossed the line.
The Chamber has done many good things for Tulsa. This is not one of them. We trust and hope the Board of Directors will recognize the seriousness of the situation and take appropriate steps to restore the Chamber's image which has been tarnished by Mr. Neal's actions.
Michael McCutchin
Chairman, Republican Party of Tulsa County
Grace Farmer
Chairman, Republican Party of the First Congressional District
We hope that this is evidence that a broader range of Oklahoma Republicans now understand that the State Chamber, the Tulsa Chamber, and the OKC Chamber have all grossly extended their influence into matters that are not pro business or job creation but are indicative of attempting to maintain a stranglehold on the legislature. High time they were exposed and tax money removed from their budgets.

Oh how wonderful it is to watch the chickens coming home to roost in politics. We saw a great example of time wounding all heels last week when Richard Engle, a co founder of OCPAC, a John Birch Society leader, and the perennial candidate for some position or other manage to bite OCPAC squarely in the keister.
Richard Engle has had an appalling reputation for as long as I've known him. For Richard facts are things that can be stretched and embellished to put it nicely. Completely amoral Richard is both intelligent and has an enormous store of bad judgment that is simply breath taking on occasion.
Last weekend, a few days before the runoff election I like many in the area received a mailer/postcard from the Douglas campaign with Richard Engle's name prominently posted along with the information that former Senator Steve Russell had a bad record with OCPAC according to Richard who was listed as a co founder of the organization. I remember reading it and laughing because I knew that OCPAC had endorsed Steve Russell and that the claims on the mailer was an out right fabrication. And I wasn't surprised to see that Richard Engle had once again switched camps in an attempt to sell out his former group to gain access to another politician.
Sure enough Charlie Meadows wrote in his newsletter that Richard had indeed given the political consultants permission to use his endorsement and use the title OCPAC co founder. These types of mailings are done at the last minute because it allows the candidate no time to respond other than a robo call if they have a phone list and a robo system in place.
Charlie said in his newsletter that the Russell campaign called in shock when the first Richard Engle/OCPAC comments were delivered on Friday and he made a robo call for the Russell campaign to offset the damage done. Then on Saturday another mailer went out with another endorsement by Richard Engle as a OCPAC co founder. Charlie recounted how he had called Richard Engle on Friday and gave his permission and of course Charlie protected himself by blaming the political consultants for stretching the truth and inferring that OCPAC opposed Russell and supported Patrice Douglas.
Charlie of course was covering his own….*ss. No one that has been in politics for any amount of time is going to believe that Richard Engle didn't know exactly why the Douglas campaign wanted his endorsement and why Richard allowed them to use the OCPAC name. It was to spread confusion and strip votes from Russell. Blaming the consultants just mitigates the fact that Charlie knew exactly what sort of person Richard Engle was, in fact Charlie remembers all too well the fact that Richard got caught lying in 2010 during the coup attempt to allow the John Birch Society to steal control of the OCA which resulted in Richard Engle resigning as the OCPAC representative to the OCA.
Those in the Ron Paul campaign remember the vicious opposition that Richard Engle led that tried to eliminate the National Ron Paul campaign so that the grassroots campaign could run the Oklahoma campaign and that Richard turned on his cohort once he realized that his reputation as a prevaricator would come out in his bid to win the GOP National Committeeman slot. Not only did Richard turn on his fellow Ron Paul activists, he sent a copy of the email when he did it as proof he was undermining the grassroots movement. The next day the grassroots folded their organization after a month of press releases and little else in the way of campaigning.
One would think that after two butt kickings Richard would have learned a lesson but once again he sold out his fellow activists to the opposition most likely in return for some influence with Douglas if she won the Senate seat. Those of us who know Richard well aren't surprised but watching Charlie escape the blame for allowing Richard to undermine his group in a crucial election and then protect the miscreant just shows how fortunate it will be for OCPAC when Charlie finally hands over control of OCPAC's leadership to a new president.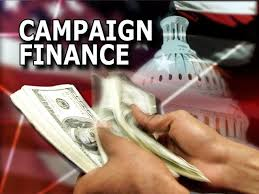 Democrat State Superintendent Campaign Finances Report
By the Watchman
We decided to take a look at the campaigns of Democrats Cox and Deskin for the nomination for State Superintendent of Public Education. It should be noted that Mr. Cox is the Democratic nominee. We wanted to examine the financial aspect to see if that didn't tell us why, and we believe it did. We started our examination by going to
www.ok.gov/ethicscommission
and pulled up their financial records for this campaign.
To begin with we found that Mr. Cox began his campaign a full reporting cycle before Freda Deskin started her campaign. During that cycle Mr. Cox received no campaign donation from any unions or corporation. He did collect $18,186.00 from contributors as of September 30, 2013. He also received loans to his campaign in the amount of $50,162.57. This already puts him at a sizable cash advantage to all other opponents.
Then in October of 2013 Freda Deskin enters the race. During this quarter all of her campaign donations were from individual donors. During this period her campaign received $ 9,110.00 in loans bringing the total collected to $88,620.00. What was troubling on this list was the lack of educators. Those that we did see were retired educators. Most of the people we saw on the list were professional types that were after something once she was elected. We're talking chambercrats like attorneys and their ilk.
We compared that to Mr. Cox financial report of the same time period and we find that his campaign collected a total of $63,262.29 of which $4,351.01. What was unique about this list is it was almost entirely made up of educators. There were a few regular citizens in there, farmers and the like, but by far the vast majority of his donors were educators. That says something about the message he is putting out there.
We next looked at the Deskin Campaign financial Records for the period of Jan 01, 2014 thru Mar 31, 2014. During this period her campaign again received loans of a total of $903.38 bringing the total for the period up to $58,251.00. Once again we are troubled by the number of chambercrats listed. We are pleased to see a few teachers and school administrators get on board her team.
We compared that to Mr. Cox's campaign financial report for the same time period and find that they paid back $7,663.35 in loans bringing the total collections in donation for the time period down to $47,940.00. We were a little troubled this time with some of the donators. We found some Lobbyist and attorneys on the list this time around.
We went back to the Deskin Campaign for the period of April 01, 2014 thru Jun 09, 2014. This is the time period that may very well have cost her the election. Although her campaign had been deep in money received from the chambercat crowd, she had not until this point taken a donation from an organization that if she were to win the election, she may have to oversee. Here is the appropriate information.
Apr. 28, 2014 Cooperative Council Oklahoma School Administrators. $500.00
The amount is small, but it is an indication of a possible direct conflict of interest. Other than that the campaign received $37,093.68 including $6,821.68 in loans. There were more educators on this report, but it was still riddled with chambercat types.
When we went to the Cox campaign finance report we found that they received a total of $31,372.50 which included $6,272.50 in loans. We did find one Attorney that donated to his campaign. It was the attorney for the Cherokee Nation.
The final campaign finance report available to us was the one from June 10, 2014 thru Aug 11, 2014. We went to the Deskin campaign and found more of the same. They received a total of $75,363.41 of which $29,265.66 were loans. Again we find plentiful chambercrats on the donation list, but more teachers have donated.
We went to the Cox campaign report and found one error in it. They listed the Association of Classroom Teachers as an individual donation when it should be listed as Political Action Committee. That should be corrected. Other than that they show $74,317.51 which includes a $344.50 loan.
The fields are set. Now on to November. Remember research both candidates before you cast that vote. Vote for the one that most represents your values. If you donate to a campaign, donate directly to that campaign. The candidate can use it better than the party can.