…AND AWAKENS NEW INTEREST
BEAR AND NOLAN NECK AND NECK
PREDESTINATION: WE KNEW IT WOULD DO WELL
GAME OF THRONES PIRACY THRIVES…
…BUT OFFICIAL PRODUCT STILL FLYING OUT
SLY ADDS WEIGHT TO HALIFAX RAID
LIONSGATE'S RIGHT ROYAL SLATE
ICON'S AGGRESSIVE VIOLENT CAMPAIGN…
…AS COMPANY HITS THE MEAN STREETS OF NY
SAMURAI SWIPES AT THE PCC
METRODOME RELEASE COMES OUT OF THE SHADOWS
HORRORSHOW.TV GETS NERDLY, AT LAST
WOLVES WANDER ONTO DVD
RICHWATER INKS WWE DEAL
GOONIES SCREENING FOR CHARITY CASH
---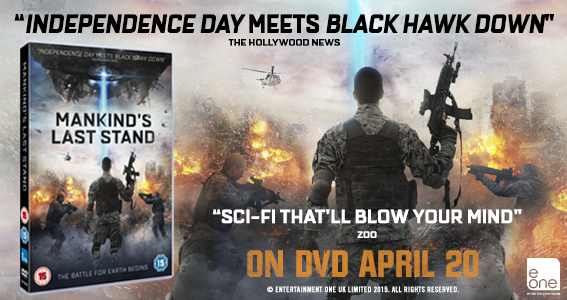 ---
If you can't read this newsletter or see the ads, pl
ease click
here
It Was A Good Week For... Predestination joining Interstellar and Paddington in the top three…
It Was A Bad Week For… Another arrest over The Expendables pirate leak…
Friday April 10 is a big day for the new digital era as the entire Star Wars saga, six films in all, were released globally on digital HD. The release of the seminal sci-fi films, from episodes I to VI, The Phantom Menace to Return Of The Jedi, or from A New Hope to Revenge Of The Sith, if you'd rather, came as a result of a partnership between Disney, Lucasfilm and Fox. The worldwide release saw each digital HD film accompanied by assorted extras. Like many of the previous Star Wars releases, this included new bespoke, bonus material, although various elements were available through different online operators. Commenting on the release, Walt Disney Studios president Alan Bergman said: "
Since the debut of the first film nearly 40 years ago, Star Wars has become a worldwide phenomenon with legions of fans from every generation. It's only fitting that audiences enjoy this legendary Saga and its many fascinating behind-the-scenes stories on a wide variety of platforms, and we're very excited to finally bring all six films to Digital HD for the first time." Lucasfilm president Kathleen Kennedy added: "We're thrilled that fans will be able to enjoy the Star Wars Saga on their digital devices wherever they go. These films broke new ground in technology, design, sound, and visual effects, and we've created some very special bonus material which delves into the Saga's rich history, including new and never-before-released conversations between legendary Star Wars artists – the masters who helped George bring his iconic universe to life."
In the UK, the release will provide a fillip to pretty much the full complement of online retailers, taking in iTunes, Google Play, Amazon Instant Video, XBox Video, PlayStation Store, blinkbox movies, Sainsbury's Entertainment on Demand, BT TV, Wuaki.tv and Chili. All have been getting busy, with loads of social media and PR activity – the film is already number one on iTunes, while Amazon has issued its bestselling Star Wars lines (see more on our website shortly). Simon Homent from Wuaki.tv said: "At Wuaki.tv we are massive Star Wars fans and are very excited to offer this ground-breaking franchise to our customers for the very first time and its availability in HD makes it an even better experience to watch on Smart TVs. We have given it the most prominent position on our homepage and made it the top topic in our newsletter."

One interesting element to note – the opening salvo of five of the six Star Wars editions drew gasps from devotees, as gone was the legendary 20th Century Fox studio ident and fanfare instantly recognisable from the opening of George Lucas' original films. The first, or fourth film, A New Hope (better known merely as Star Wars) featured the Fox fanfare, from The Empire Strikes back onwards it was a new Lucasfilm logo with a different fanfare…
---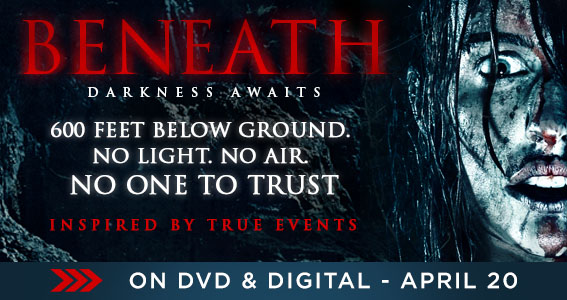 ---
Sales news now and it's still Paddington and Interstellar vying for supremacy atop the Official Charts Company's top 100, with, according to the organisation's latest bulletin, a "tiny margin" separating the two. The first week of sale for the latter release saw it selling 235,000, just 10,000 copies ahead of the family favourite. Where Interstellar truly scored as on its Blu-ray sales – Paddington sold more DVDs, but the Christopher Nolan sci-fi epic's total sales included almost half – 110,000 all told – on the high definition format, fur times as many as its rival. Paddington is now the year's bestseller, with total sales of 690,000 units, with The Hunger Games Mockingjay Part 1 on 470,000. The Official Charts Company's Martin Talbot said: "The race to the top spot in the Official Video Chart continues to be highly competitive this week, with Paddington on course to return to Number 1. Interstellar is likely to enter the year to date Official Video Chart Top 5 by the end of this week."
Heading in to the top three just behind the week's two bestsellers is Predestination, the latest rip-roaring success from Signature Entertainment. As Official Charts Company's Talbot noted: "
Currently at Number 3 is Signature Entertainment's sci-fi mystery film Predestination, staring Ethan Hawke – which will be Signature Entertainment's second highest ever charting release if it holds on, ahead of last year's Number 1; Legends Of Oz – Dorothy's Return.
" It's a title we've been tracking for some time, having reported on its impressive performance as a theatrical and premium vod release earlier this yea. As Signature's Marc Goldberg said: "Predestination has been a sensational title for Signature. We are pleased that the belief in the title shown from our physical and digital partners has paid off, we believe its a title that will continue to perform throughout 2015."
Other titles selling well that are worthy of note include the Easter-boosted Penguins Of Madagascar and Lego Batman, while this week the second series of BBC Worldwide's The Musketeers was placed at number eight on the overall top sellers list, moving way beyond its predecessor.
---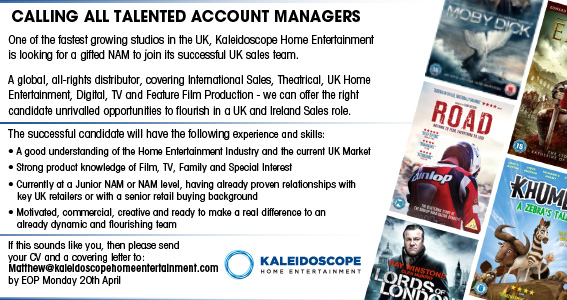 ---
The biggest TV seller of the year – and last year's overall top TV title in sales terms – is, of course, Game Of Thrones and as the fifth outing for George RR Martin's adventure makes its way to Sky Atlantic and TV screens across the world, some interesting figures have emerged about piracy levels for the programme. A report from Internet security firm Irdeto suggested that interest in the series is far from waning – some 7 million episodes were illegally downloaded in a two-month period from the beginning of February to early April. The figure was 45 per cent up on the previous year, with a whopping 116,000 episodes downloaded per day in 2015. The UK was the fifth largest illegal downloading territory, with some 245,000 episodes illegally downloaded. The report stated: "Piracy is a tidal wave that cannot be controlled, only managed. There is a culture of 'free' where many people believe that it is acceptable to pirate these TV shows if they don't have access to them through legal means. But if people want to continue to have great TV shows like Game of Thrones, business models need to be protected."
It's not all doom and gloom on the Game Of Thrones front, however, as DVD and Blu-ray sales from the recently released fourth season of the programme continue to impress. Here's an update from HBO's Grace Alexander, who told The Raygun: "Game of Thrones season 4 is coming to the end of its eighth week of sales this week, and we're really pleased to see how well it's continuing to do- at this point we're still seeing an uplift in sales compared to this time last year. And with the broadcast of season 5 kicking off next week, we'll be sure to see a heightened interest in the series from now until June."
Sticking with the murky world of illegal downloads, and it's worth noting that Google has passed the not-quite-magic 100 million mark already in 2015 in terms of takedown requests for pirate links it has processed. It has passed the mark a month earlier than in 2014, with more requests to remove links to illegal content than ever before. If the trend continues, it will end up with something like half a million takedowns in 2015.
And there's more too… It's not often you get Sylvester Stallone commenting on arrests in Yorkshire, but that was the case this week after detectives from the anti-piracy specialist group the Police Intellectual Property Crime Unity swooped on a site in Leeds. The officers arrested a Halifax man and searched his home after a wide-reaching investigation stretching across the Atlantic into the leaking of films including Stallone's The Expendables 3 onto the Internet. Officers from PIPCU, working with US Homeland Security Investigations and Immigration and Customs Enforcement, as well as the MPAA, searched the man's home, seizing computers and other equipment and taking him in for questioning. PIPCU said the 26-year-old man was responsible for uploading unfinished or just-released-at-cinemas films online, costing the industry millions. It's the third arrest as a result of investigations into the Expendables leak. Stallone said: "I'd like to thank PIPCU for working with US Homeland Security Investigations to apprehend the suspect in this case. It is important to protect the rights of creatives around the world from theft." PIPCU's Mick Dodge said: "Today's operation demonstrates the international remit of PIPCU. [It] has a remit to protect the UK's creative industries but we are also committed to ensuring the UK is not a safe haven for criminals seeking to attack international businesses from our shores. Working with law enforcement partners across the world, PIPCU is coming down hard on criminals exploiting intellectual property for their own financial gain and today's action should serve as a warning to online pirates This joint investigation also demonstrates our close working relationship with the US Homeland Security Investigations (HSI) which was recently marked with the signing of a Memorandum of Understanding." Homeland Security Investigations attache at the US embassy in London Matthew Etre added: "Tackling virtual piracy remains a top priority for law enforcement. Too often these types of crimes are regarded as immaterial because they are seemingly without victims; however, when a business suffers a loss, it is felt at all levels, from the C-suite to the mailroom. In cases such as this, preventing piracy is akin to protecting people's livelihoods. This arrest is yet another success story highlighting what strong, collaborative relationships between law enforcement agencies can accomplish. HSI London values its relationship with the PIPCU and continues to work closely with them to battle against intellectual property crime."
---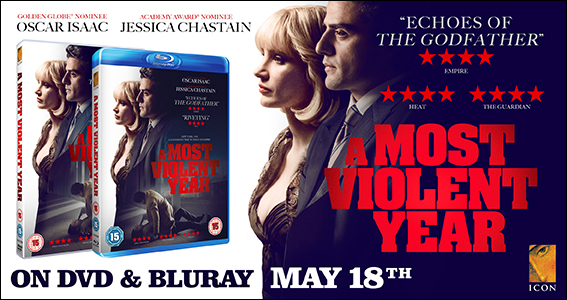 ---
The Expendables 3 is, of course, from Lionsgate and after the success of The Hunger Games Mockingjay Part 1 9see above), it is now gearing up for a busy q2. We've been speaking to the company about its forthcoming titles, here's Ben Grunbaum to run through the slate: "Our Q2 product line-up is incredibly diverse, with marketing strategies carefully tailored to engage our consumer, whatever their format of choice. We have three fantastic theatrical titles headlining the slate - the emotionally charged Testament Of Youth, based on the bestselling memoir by Vera Brittain, with a stunning central performance from rising star Alicia Vikander, launches just in time for VE day; the hilarious crime caper Mortdecai follows in June, with super star Johnny Depp at the helm and old school comedy stylings that will appeal to dads everywhere; and the chilling psychological thriller, Stonehearst Asylum gets a theatrical and PVOD platform, buoyed by an all-star British cast, in April, before launching on DVD at the end of the quarter. We also have a plethora of high quality star-studded DTV fare, with Antonio Banderas battling the rise of A.I. in intense sci-fi thriller Automata, the legend that is Bruce Willis displaying his bad guy credentials in futuristic actioner Vice, and Al Pacino experiencing a return to form in the acclaimed and darkly comedic drama, The Last Act. To round off our varied slate, we have two very different TV properties to bring to market. The multi award-winning Orange Is The New Black returns, perfectly timed to draft off the huge exposure that the Season 3 launch on Netflix will deliver; and we are very excited to be launching the watercooler show of the season - the fabulously decadent The Royals starring Liz Hurley and Joan Collins - following it's high profile broadcast on E!."
The revitalised Icon is getting busier by the day, with a raft of new releases on the way both at retail and at cinemas. On the way to the former after a high profile release at the latter is the much-raved about A Most Violent Year, due on May 18. The film, the independent said, represents a gilt-edged home entertainment opportunity. After receiving excellent reviews and great audience word of mouth, it perhaps underperformed theatrically, not through any fault of the Oscar Isaac and Jessica Chastain starrer itself, more through the congested awards-friendly box office at the start of the year. As Icon's Chris Warrington said: "It's a great film, it had a respectable box office, but we always felt it deserved more. It had critical acclaim from reviewers and audiences yet was released at an incredibly busy time." It's being supported by TV advertising, with much of it tying in with the end of the football season, with sports across the Sky network and terrestrial TV (it is, Chris Warrington noted, a "significant investment"), with support from press advertising ("both quality and tabloid") and online and social activity, the former using the Loopme network, which worked for its theatrical outing. "It's a film that will stand the the test of time and it's a real opportunity from a home entertainment perspective," said Warrington. "Cinephiles and film fans who didn't get a chance to see it will see it for what it
is – a fantastic slice of cinema. It also appeals to a more commercial, mainstream audience, fans of crime thrillers and gangster films."
Sticking with Icon and its ever-increasing line-up and the company is also eyeing the odd catalogue-based release, with recent release Fairytale: A True Story proving it can succeed in this sector. Next up, and on the same day as A Most Violent Year, comes another slice of gritty New York life in the shape of Martin Scorsese's classic Mean Streets, arriving on Blu-ray for the first time alongside a DVD SKU too. Icon's Chris Warrington said: "We're looking at catalogue releases and Mean Streets sits nicely together with A Most Violent Year. We're working hard on the PR and we're really happy with the sleeve. We've taken the original iconography and modernised it for a generation of people who've been raised on video games such as Driver and Grand Theft Auto. It's a way of bringing it up to date for a new generation. It's reversible too, with the original on the other side."
---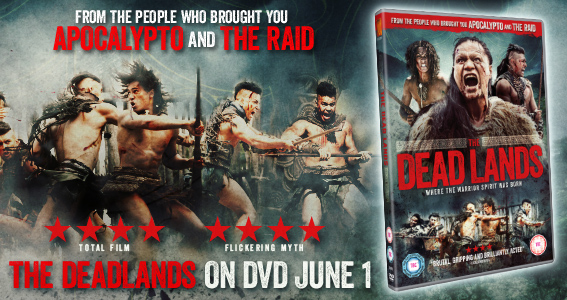 ---
Thursday night saw Peccadillo Pictures joining forces with our pals at The Duke Mitchell Film Club for a special screening of The Samurai ahed of its Monday April 9 DVD release. We're still out of the country (the newsletter, as we've noted on Twitter, never sleeps though), so we've got Duke Mitchell co-founder and sometime Raygun contributor Alex Kidd to report back. He said: "We were so pleased to be able to host the launch night for The Samurai DVD release, director Till Klienert joined us all the way from Berlin to be there on the night and we had a full house for the screening at The Prince Charles Cinema in Leicester Square. As always we wanted to do something extra on the night so before the film we had Till select and play a selection of clips and trailers that had influenced him as a filmmaker, plus we finished the night with a very memorable dance contest in the screen.' Peccadillo's Ollie Charles added: "The DVD launch night for The Samurai was a resounding success, having worked for the first time with The Duke Mitchell Film Club who promised something unique and special; they certainly delivered. Watching audience members audition for Till by dancing as if they were all alone was a particular highlight, especially when the crowd started singing a bit of Meatloaf. Our post-screening drinks at The Cuckoo Club was like something out of another world and we were also pleased to stream the Intro and Q&A live to the world on our first Periscope broadcast."

Also due on Monday is Metrodome's rather excellent What We Do In The Shadows, a film we've been raving about since our first viewing last year. Commenting on its release, Metrodome's Michael Guerrero said: "As we discovered during the theatrical release of the film, Shadows has an exceptionally devoted fanbase on social media – with users regularly submitting fan art, engaging with posts and sharing content with friends. To ensure this pre-existing audience were fully aware of the upcoming release we utilised significant spend in paid promotions on Facebook. In addition to the targeted social media campaign, we also ran traditional ads to supplement the aforementioned press breaks and positive reviews." And the company's Woody Sothcott further added: "Following on from the great critical reception at theatrical release, we look forward to building What We Do In The Shadows' cult status on home entertainment platforms from April 13. Having broken cinema-on-demand platform OurScreen's record, toppling the bookings record set by Northern Soul, it was clear the appetite from fans was enormous, and our DVD/BR release is set to reward them with over 2 hours of hilarious extras. Jemaine Clement (Flight Of The Conchords) has completed interviews with The Observer and BBC Radio 4, with exclusive deleted scenes running in partnership with Hey u Guys and Empire Online, all adding to the prestige of this must-own title. We're delighted to be the lead HE review in Total Film this month, who've already called the film one of the best of 2014, and the four-star review for both film and extras is sure to make it the hit home entertainment title of 2015."

Meanwhile, over at video on demand specialist thehorrorshow.tv, the company has announced the first title to be officially aired on the service under its Nerdly Presents banner. The first planned collaboration between the service and the film website was scuppered after Hate Crime was refused classification by the BBFC, but April 20 sees the arrival of To Jennifer to stream or download from thehorrorshow.tv. It's the first film of to be shot solely on an iPhone 5 and another feather in the service's cap. thehorroshow.tv's
Jack Bowyer said: "The BBFC ban for James Cullen Bressack's Hate Crime earlier this year was a small setback for our partnership with Nerdly Presents, but we're delighted to be able to bring another of this prolific writer-director's films to the UK with To Jennifer. It's been a busy few weeks here at TheHorrorShow.TV, with the launch of a rash of new titles, including Extraterrestrial, Dark Summer, Stephen King's A Good Marriage and such UK exclusives as The Thing on the Doorstep, Homecoming, POV and In Residence, many of which will be available to our UK subscribers. We're on a mission to bring as many unseen horror titles to a UK audience as possible, and we're signing new deals every day to ensure hungry horror fans are well catered for."
Currently performing strongly for Channel 4 is Raised By Wolves, the new series penned by writer and columnist Caitlin Moran alongside sister Caroline, with viewing figures well above the average for the time slot – it's pulling in an audience of 1.7 million or so – with the series trending on Twitter around transmission. 4DVD is now gearing up for the imminent release, with the title due on April 27. The response to the series has been strong ("Sharp and funny from the start… hilarious" said The Guardian, "Full of life, love and laughter, a riot of colour and energy, full of sharply written and wonderfully funny insights into family life and adolescent angst" was The Times' take on it), while Caitlin Moran herself has been relentlessly promoting the series.

Last week we talked about Age Of Kill, the first title released under Platform Entertainment operation, the new name for Anchor Bay in the UK, quoting Richwater Films producer Jonathan Sothcott, and the man behind some of the biggest homegrown home entertainment films of recent years has had more DVD-friendly news this week after announcing a high profile deal with WWE Studios, the film arm of the wrestling organisation. The two film deal will blend WWE superstars with Sothcott's own brand of British action, making a recipe for home entertainment success. Commenting on the deal, Sothcott said: "When I was 11 years old I caught WWE Superstars on TV one morning and was instantly hooked by the colourful characters, pageantry and high octane action. As I learned more about Vince McMahon's incredible entrepreneurial vision, he became a bit of a hero to me. WWE Studios saw and liked Vendetta and as soon as Neil Jones and I met Michael Luisi in LA last year we knew he was a guy we could do business with. Our initial two picture co-production deal is a fantastic opportunity to make two British action films with bona fide international appeal. It's also a great opportunity to employ British crew and actors. By re teaming director James Nunn and martial arts icon Scott Adkins from the DTV smash Green Street 3 we've already delivered a seriously hot property for the UK home entertainment market.... And the addition of WWE superstar Bad News Barrett - one of the most charismatic guys on their roster - means this movie is going to be something truly special. I don't think I've ever been so excited about a project in my life." We can't wait to see the results…
A quick mention for PR person Ryan Holloway who is giving an added film screening boost to his London marathon fundraising efforts. For in addition to pounding the pavements of the capital for the 26-plus mile course at the end of April to raise money for mental health charity Mind, he's also further swelling the coffers of the organisation by hosting a special screening of The Goonies on Saturday April 18. The event, kicking off at 6.30pm at the Mayfair Hotel, Stratton Street, London, W1J 8LT, is also aiming to break a record or two. As Holloway said: "
There isn't a specific charge for tickets, but a minimum £5 donation to my Marathon fundraising page will get you into this very cool event and of course will be very much appreciated. You will all be encouraged to dress as your favourite Goonies character and before the film we will attempt the largest group Truffle Shuffle, so start getting into shape (or out of it) now. Images of the event will be posted on my Facebook page and the best dressed will win some special prizes." To register interest, you can either go to his fundraising page here
and give £5, quoting "save the goon docks", or you can email him at

ryan@fetch.fm



---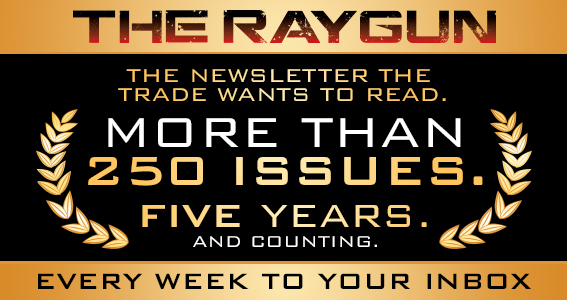 ---
QUOTE OF THE WEEK
"4K Ultra HD was just the beginning—we're excited that Prime members will soon be able to view movies and TV shows including Amazon Originals in HDR quality. HDR is the natural next step in our commitment to premium entertainment, and we can't wait for customers to have even more choice in how they watch their favourite titles on Amazon Prime Instant Video."
Michael Paull, vp of digital video at Amazon, announcing that High Dynamic Range programming is coming to Amazon Prime Instant Video in 2015…

AT THE MOVIES
Fast & Furious 7 got off to a flying start off the grid, the tragic death of star Paul Walker adding a somewhat bittersweet note to its record-breaking start here and in the US. It took almost £13 million in its opening frame, a total upped to more than £15.5 million when you take Easter Monday into account. It's the highest of any film in the franchise. The three films below it were all family outings, with Cinderella moving past the £10 million mark, Home totalling almost £15 million and The SpongeBob Movie: Sponge Out Of Water almost £5 million. Other new entries included The Water Diviner (£521,546), While We're Young (£427,151) and, on its latest re-release in spruced up form, Blade Runner (£267,452).

News from Netflix and the company has this week confirmed that it has added to its roster of big names by acquiring worldwide rights to Special Correspondents, a dil written and directed by Ricky Gervais and starring Eric Bana as a writer who fakes frontline war reports from the safety of a New York restaurant…
Not to be outdone, its been reported this week by The Wrap, among others, that Spike Lee is heading to Amazon Prime Instant Video. His forthcoming Chiraq, a tale believed to be based in Chicago and starring rappers Common and Kanye West, as well as Samuel L Jackson, will be funded by and released exclusively through the service, marking its first big foray into the feature film world…

TWEET OF THE WEEK

TRAILERS OF THE WEEK
More Vergara and Witherspoon shenanigans…
"Found dead" and "More families murdered" scream the headlines…
To subscribe to The Raygun newsletter, please email info@theraygun.co.uk
with subscribe in the subject matter
To unsubscribe, email info@theraygun.co.uk with unsubscribe in the subject
For editorial or advertising queries, contact tim@theraygun.co.uk