AMA Woman in Medicine Award 
- DAK supports women in Solomon Islands
- Obituary - Emeritus A/Prof Lesley Williams AM
- SA-MWS planning gains momentum 
- Recommendations of the Royal Commission into Family Violence released 
VMWS Archive Collection - A call for archive materials
With the preservation of your valuable stories, so much can be learned and cherished now and in the future.  

The VMWS archives located securely at the State Library of Victoria, and are available for public viewing upon request.
We would love to add more VMWS or medical women's memorabilia to further enrich this collection.
Do you have any material to contribute? Examples of items of interest include photos, letters, newspaper articles, books, newsletters, meeting minutes, and posters. Original materials are not necessary – paper and digital copies are also welcome.
If you have any questions or something that you wish contribute please contact:
M: 0431 663 467 E: annemstanaway@gmail.com
AFMW/MWIA Golden Jubilee Certificates for 50 years of Medical Service
Do you know of a medical woman doctor who graduated 50 years ago or more?
Read about what each Medical Women's Society has achieved during the year and stay updated on our project news.
Medical Women's International Association (MWIA)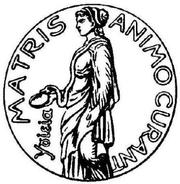 30th MWIA International Congress
National Membership on MWIA Committees
There is an opportunity to serve on various committees within the Organization. Committees can be a nucleus for new topics for discussion. There are three standing committees: Ethics and Resolution, Scientific and Research Finance, as well as some ad-hoc committees.
AFMW members are able to attend the World Health Assembly's events.
23-28 May: 
Geneva 
Sixty-ninth World Health Assembly
10-14 October: 
Manila, Philippines 


Regional Committee for the Western Pacific: 67th session
The World Health Assembly is the decision-making body of WHO. It is attended by delegations from all WHO Member States and focuses on a specific health agenda prepared by the Executive Board. The main functions of the World Health Assembly are to determine the policies of the Organization, appoint the Director-General, supervise financial policies, and review and approve the proposed programme budget. The Health Assembly is held annually in Geneva, Switzerland.
W
HO focuses particular attention on the 7 days and 1 week that WHO Member States have mandated as "official" global public health days. These are
World TB Day, 24 March

World Health Day, 7 April

World Immunization Week, last week of April

World Malaria Day, 25 April

World No Tobacco Day, 31 May

World Blood Donor Day, 14 June

World Hepatitis Day, 28 July

World AIDS Day, 1 December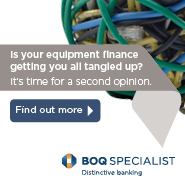 BOQ Specialist is a proud sponsor
of the AFMW e-Newsletter.
Australian Relocation Managers is a proud sponsor
of the AFMW e-Newsletter.
Are you interested in being part of a newly formed yMWIA group?
The Young MWIA's full name is Special Interest Group for Young Female Doctors and Medical Students. The group began at the MWIA's Ghana congress is 2007.
It is an opportunity for the younger members of the profession to meet and discuss issues relevant to their stage in their careers.
A yMWIA member is considered to be under the age of 40.

AFMW Leadership Skills Database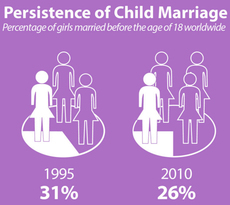 'Now is our moment. Now is our time to create the future we want.'
– Ban Ki-Moon, 
Secretary General of the United Nations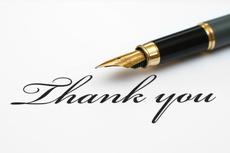 Would you like to thank a teacher, mentor or senior colleague who has made an invaluable contribution to your medical journey?
AFMW has established the Thank You Initiative to give our members a way to formally express their gratitude for the invaluable contributions of their mentors and teachers. 
Read more.
Have You Renewed
Your AFMW Membership?
Current membership period
is 1 July 2015 - 30 June 2016.
Welcome to our second newsletter of the year.  
Although the past few months have been quiet, AFMW has continued supporting medical women and the patients we all care for.
AFMW Council met in early May. It was good to hear about the various activities each state society has been involved in. I'm always amazed how we all manage to fit in so much – our work, our domestic responsibilities and the commitment to our local medical women's groups as well. Of course there are myriad other activities and issues many of us are involved with – training, exam preparation, advocacy, sport (ourselves and our offspring) to name a few. Once again, I am grateful to all the Council members who help to keep AFMW relevant and functioning.
You may have read in our last newsletter that we asked for expressions of interest for a new editor for the newsletter. I am pleased to advise that Dr Yen Cheng from NSW will take up this role. We hope to take the opportunity to review the processes involved with our newsletter production and distribution. Congratulations Yen!
Earlier in the year we were extremely honoured to receive an anonymous donation to support medical women attend an international conference. Numerous medical women applied for a travel grant and, after Council review and assessment of the applications, I am pleased to announce two applicants were successful, Dr Alyce Wilson from Victoria and Dr Melanie Dorrington from the ACT. Well done! Both doctors will receive a travel grant to assist in them in attending the Medical Women's International Association to be held in Vienna in July. I would like to congratulate both these doctors and look forward to receiving their reports about their experiences at the meeting. We have several Council members attending the meeting as well. It should be an interesting and enjoyable conference.
Several more ultrasound machines have been donated to countries in need, and again, I express my heartfelt thanks to Dr Gaye Casper for her ongoing commitment to this cause.
Several state groups have embraced social media but as always, it is important to consider how we can use this to our benefit and to be aware of potential pitfalls. Managing a group facebook account is quite different to managing one's own!

AFMW is a proud partner of the Australian Human Rights Commission's National Anti-Racism Strategy.
Medical Women's International Association Update
The MWIA's Vienna 2016 International Congress will be held from July 28-31 and is now only weeks away!  The theme is "Generation Y".  Special sessions will be held on
- The Influence of Migration, Socio-Economic Impacts on Health, Demographic Changes and Health
- Generation Y, Leadership and Hierarchy , Healthcare and Data Protection, Telemedicine and Social Media, Communication and Health
- Medicine and Gender, Challenges in Gynaecology, Psychiatry, Psychology and Neurology, and Body Image 
AFMW membership automatically includes MWIA membership, and enables MWIA to provide:
- A presence at the World Health Organisation, including representation at the World Health Assembly
- A presence at the United Nations, including representation at the Commission on the Status of Women
- Representation by the President once every triennium at the World Medical Association
- Representation by the Regional Vice Presidents at their Regional Meeting
- Representation by the Executive Committee at 2 regional meetings during the triennium. In 2014, the Executive Committee attended the Northern European Regional Meeting near Copenhagen and in 2015 they attended the North American Regional Meeting in Toronto
- Support for the virtual Secretariat (less than US$2000 annually, which is all we can afford
- Support for the Manual on Domestic Violence which is the President's theme for the triennium
- Support for the Birthing Kits Project 
You can find the complete March MWIA Update here.
This means that AFMW Members can attend various events and meetings.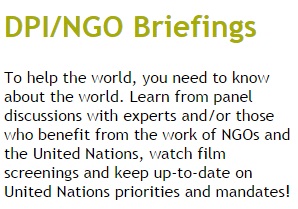 The 60th Commission on the Status of Women was held at the United Nations Headquarters in New York from March 14-24, 2016.
The priority theme was "Women's Empowerment and its link to sustainable development. The review theme is The elimination and prevention of all forms of violence against women and girls.
MWIA held a parallel event organised by MWIA UN representatives, Dr. Satty Gill Keswani and Dr. Padmini Murthy entitled "The role of medical women in sustainable development through eliminating Violence Against Women". 
United Nations General Assembly
Dr Natalie Yap, member of the Victorian Medical Women's Society, represented AFMW at the 70th Session of the United Nations General Assembly in New York in September 2015. 
AMA Woman in Medicine Award
The AMA Woman in Medicine Award is bestowed each year at the AMA National Conference, in recognition of a female AMA member who has made a significant contribution to the medical profession by:
- Showing ongoing committment to quality care; and/or
- Contributing to medical research within Australia; and/or
- Initiation and involvement in public health projects; and/or
- Improving the availability and accessibility of medical education and medical training for women; and/or
- Contributing to medical politics.
Associate Professor Diana Egerton-Warburton has been awarded the AMA Woman in Medicine Award for 2016. This recognises her exceptional contribution to emergency medicine and public health.   AMA President Professor Brian Owler says "Associate Professor Egerton-Warburon is a renowned advocate for patients, the community and emergency medicine.  Her passion and commitment to emergency medicine research and her public health goals are reflected in her wide ranging contributions to health awareness, health policy and healthcare delivery."  Associate Professor Egerton-Warburton is a senior staff specialist and Director of Emergency Research and Innovation at Monash Medical Centre Emergency Deparment and Adjunct Senior Lecturer at Monash University.  She is also heavily involved with the Australasian College of Emergency Medicine.  Read more here. 
Now is the time to start preparing to nominate for 2017. 
Find out more about the Woman in Medicine award here.  
The DAK Foundation supports women in the Solomon Islands
ACT specialists Dr Elizabeth Gallagher, Dr Tween Low and Dr Mieri Robertson travel to the Solomons regularly to provide obstetric and gynaecological support. They have been promised a most suitable and robust ultrasound from the DAK Foundation.
We are all extremely grateful for this gift and the team will be transporting it to the Solomons on their next trip and training clinicians there in its use.  Funds previously raised towards such a purchase have now been directed to the purchase of a trolley for this instrument and several foetal dopplers have also been bought all for use in the Solomons and by Solomon Islands clinicians.
There will be a more extensive article and photos in the next newsletter, so stay tuned.
ACT Annual Cocktail Party
The first event each year in the ACT is the Cocktail Party, which is always held at the home of Dr Vida Viliunis. As usual it was successful and a wonderful opportunity to meet and network.
Dr Ann Hosking was delighted to receive Life Membership of the ACT MWS – she has been a stalwart back since the very first days of our society more than 20 years ago now. She has served on the Executive and also on the Council of AFMW and has been a great mentor to so many of us.
Vida Viliunis and her husband, Rod, were excellent hosts, as usual. We also thanked Capital Pathology for their generous support. Our Treasurer, Tween Low reported that we added 3 new members to MWS on that night.  
Emeritus A/Professor Lesley Williams AM 
Extract from her Eulogy, delivered by her good friend Laurel Bell at Christ Church St Lucia
A/Prof Lesley Williams, a highly regarded member of the Queensland medical and University teaching community, has passed away on 5 April, 2016. 
As a lecturer in the Department of Anatomy for many years, she provided a sound basis for the medical knowledge and practice of thousands of Queensland medical graduates.  She was a Commonwealth Scholarship recipient, receiving First Class Honours in her Science Degree, with her other qualifications including a Master of Science, PhD, Bachelor of Arts and formal qualification in theology. 
As an innovative teacher, she developed a computer based learning unit in the early 1990s, as well as a highly acclaimed interactive video of her extensive collection of histology slides.  She was awarded the UQ Excellence in Teaching Award in 1989, and the Vice-Chancellor's Prize in 1992.  In 1995, she was made a Member of the Order of Australia for services to medical education and the history of medicine.  

Prior to retirement in 2007, she was awarded the AMA Award of Distinction.
A keen writer and historian, she took special interest in pioneering medical women, and was the author of several academically acclaimed works including "No Easy Path - the Life and Times of Lillian Cooper" and "No Better Profession, Medical Women in Queensland, 1891-1999".
She will be remembered as a gentle, wonderful person, friend and colleague. 
South Australian Medical Women's Society planning gains momentum 
The SA-MWS continues to gain momentum and we hope to be officially reconstituted in the second half of this year.
The regular SA-MWS networking nights continue on the 2nd Tuesday of each Month, 6pm at Bar2KW. No RSVP necessary - just turn up if you can. We are also currently meeting with reps from both Adelaide and Flinders Universities to work on strengthening ties between these groups.
Recommendations of the Royal Commission into Family Violence Released 
The Victorian Government established the Royal Commission into Family Violence on February 22, 2015.  This followed a series of deaths resulting from family violence, and community recognition that not only is family violence a significant cause of crime across the country, but that current policy is insufficient to address the issue adequately. 
The Commission was tasked with identifying effective ways to:
1) Prevent family violence
2) Improve early intervention to identify and protect those at risk


3) S

upport victims, particularly women and children, and address the impacts of violence on them


4) M

ake perpetrators accountable
5) Develop and refine systemic responses to family violence, including the legal system and police, corrections, child protection, legal and family violence support services
6) Better coordinate community and government responses to family violence


7) B

etter coordinate community and government responses to family violence


8) Evaluate and measure the success of strategies, frameworks, policies, programs and services introduced to put a stop to family violence. 
The Commission's recommendations for new approaches cover the following:
1) Support and Safety Hubs in local communities throughout Victoria, to make it easier for victims to find help and gain access to a greater range of services
2) New laws to ensure that privacy considerations do not trump victims' safety, with a Central Information Point to funnel information about perpetrators to the Hubs
3) An immediate funding boost to services that support victims and families, additional resources for Aboriginal community initiatives and a dedicated funding stream for preventing family violence
4) A 'blitz' to rehouse women and children forced to leave their homes, supported by expanded individual funding packages
5) An expanded investigative capacity for police and mobile technology for front-line police, including a trial of body-worn cameras
6) More specialist family violence courts that can deal with criminal, civil and family law matters at the same time
7) Stronger perpetrator programs and increased monitoring and oversight by agencies
8) Family violence training for all key workforces, including in hospitals and schools
9) Investment in future generations through expanded respectful relationships education in schools


10) 

An independent Family Violence Agency to hold government to account.
You can read the Summary and Recommendations of the Royal Commission into Family Violence
here
.