CONSUMERS STILL MULAN IT OVER
FRIGHTFEST'S DIGITAL EVENT A SUCCESS…
ARROW ENTERS THE TOP FIVE
…AND ARE TOTALLY INTO RECALL
COX ISN'T SILENT OVER BAY
SIGNATURE HEADS INTO Q4 AFTRER STRONG SUCCESSES…
…SLATE INCLUDES REBRAND FOR FRIGHTFEST IMPRINT…
…AND BUILDS ON THE DREAM…
…WITH CAGE FIGHTING TO COME TOO
SUPERMAN STEELS HIMSELF FOR NEXT RELEASE
TRAILERS OF THE WEEK
---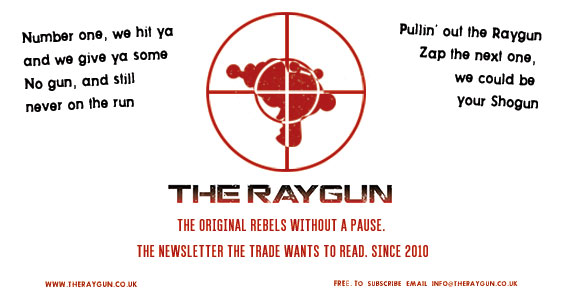 ---
If you can't read this n

ewsletter or see the ads, please click here.
As Mulan arrived on Disney+ as a premium vod offering for £19.99, more UK consumers would prefer to pay the extra to watch it at home rather than see it at the cinema straight away. That's one of the findings from a survey from Omdia looking at consumer's views in the UK, US, Mexico, China and Australia. Some 16 per cent of UK consumers (and 21 per cent across all five territories) would go to see it immediately at cinemas, while 21 per cent (17 per cent across all five) would plump for the pvod option. Some 21 per cent would see it in the first month at cinemas, the same number would watch on vod, but not at a premium price. Almost a quarter wouldn't feel safe in a cinema or pay more to see it on their sofa. Sarah Henschel, senior analyst at Omdia commented: "If PVOD is a success with Mulan, traditional windows may begin to shift permanently. Right now, studios should utilize the unique opportunity of the pandemic to gauge if shifted windows can become more profitable than traditional windows. However, the prospect of further titles eschewing theatrical release will not sit well on the part of exhibitors still reeling from five months of screen closures and widespread rerouting of titles into 2021 and beyond. Exhibitors can find comfort in continued consumer sentiment and preference for the cinematic experience. Should more PVOD tests find success, exhibitors may need to cut PVOD revenue deals with studios or bundle offerings with downstream digital opportunities."
Normally, at this time of year, we'd be reporting from Leicester Square, in and around the annual Arrow Video FrightFest event, but, after the pandemic-affected 2020, the festival, in keeping with many other events, moved online for a digital version. But, as ever, the event still provided a showcase for plenty of forthcoming home entertainment releases and the perfect platform to launch titles that will be coming into homes both on digital and physical formats in the coming weeks and months. So, how did it go? As ever, there were plenty of blown minds and, after moving the social activity online, an equal number of sore heads too. Commenting on the event, Ian Rattray, FrightFest co-director commented: "To be frank, after 20 years of hosting physical events, it was a huge learning curve putting the festival together; however, we were delighted with how the event went. Technically it ran flawlessly and brought in a new audience to FrightFest along with our usual crowd, plus it retained much of its famous community spirt through social media."
For a company such as Signature, which releases horror and genre fare on its own steam as well as collaborating with the organisation on the FrightFest Presents imprint, the event still provided a great opportunity to show off its wares exclusively, ahead of release, boosting word of mouth and awareness. Commenting on the event, Signature's Cliff Green said: "FrightFest Digital Edition was a success for our key titles curated by the FrightFest Presents label with 12 Hour Shift and Two Heads Creek quickly becoming fan favourites on social media, securing spots in a number of top five films of the festival lists together. With people at home taking part in the festival we saw an increase in social media messaging across all our titles showing which was great to see not only from a distributor standpoint but also from an acquisitions point of view. With Two Heads Creek released on September 7 and 12 Hour Shift available in Q1 we're expecting the FrightFest Presents label to grow and grow as we update branding and bring more quality and variety to the label in the coming year. We are all looking forward to FrightFest returning to Leicester Square in October and the community coming back together as long as COVID restrictions allow."
For Arrow Video, its sponsorship of the event proved to be a boon too. It came at the end of a hectic, and successful month for the thriving independent, capping off promotional activity and one of its most ambitious releases thus far. The company's Mike Hewitt said: "We took a weekend off to relax and enjoy Arrow Video FrightFest Digital Edition over the Bank Holiday which went smoothly and with much success. The FrightFest team selected a great range of new genre films, shorts and panels (including our own Arrow Video Podcast Livestream) and the social buzz was really strong throughout the weekend. It shows that there is a strong community for online digital genre festivals, although we cross our fingers that the October Arrow Video FrightFest event can move forward in a physical form (with possible digital enhancements) as safely as planned in October."
The success of FrightFest capped a strong month for Arrow Video that saw it standing strong within the Blu-ray market and beyond, as the company's Mike Hewitt explained, saying: "It's been an incredible month for us at Arrow Films with our UK releases launching us into the top five distributors on Blu-ray for the month with seven per cent market share. Our first UHD release, Pitch Black, has been hugely well received, and the month also included other key titles such as the lavish Arrow Academy release of David Fincher's The Game, our long-awaited Alejandro Jodorowsky Collection and of course, Gamera: The Complete Collection which is now fully sold out across the UK and US (although we are working with retailers to make sure any outstanding pre-orders are fulfilled where possible). Stay tuned for even more UHD announcements for 2020 before the end of this month."
Also enjoying success this month is Studiocanal, managing a remarkable feat even in these pandemic times after swooping into the number one slot in this week's Official Film Chart with its 4K restoration of sci-fi classic The Fifth Element. The film scored big and, what's more, managed to outdo even Trolls World Tour, knocking the animated tale off top slot after its record-breaking six-week run at the top of the charts. Commenting on its success, Studiocanal's Nicola Browning said: "The Fifth Element was most certainly found when it hit number one in the chart week of release. It's really encouraging to see 4K catalogue releases excel across all formats and bodes well for our excellent Catalogue line up for Q4. On Thursday, we announced the 4K 30th Anniversary edition of Total Recall which was an instant hit. Launching the brand new trailer as an exclusive with Empire, we were inundated with pre-orders and witnessed the unforgettable fandom for this film. We're really excited to release this mind-blowing restoration as a 4K UHD Collector's Edition, Steelbook, Blu-ray, DVD and Digital on November 24."
Total Recall is one of the key releases in Studiocanal's Q4 which sees it further mining its catalogue to bring new restored versions of classic features to a whole new audience, as well as making definitive versions for film fans. Commenting on the slate, the company's Alison Arber said: "A jewel in the Vintage Classics Crown, 1955 Ealing comedy The Ladykillers is considered as one of the best British comedies ever made. We are very happy to announce that Alexander Mackendrick's classic comedy has been stunningly restored in 4K and is the first ever 3-strip restoration. We are releasing a gorgeous five-disc collector's edition on November 9 with artwork from Matt Griffin who also did last years wonderful Kind Hearts and Coronets release. We are also excited to announce the release Breathless, a jewel in the Vintage Word Cinema crown. With a brand new 4K restoration to celebrate the film's 60th anniversary and an exclusive collector's edition with a 12" vinyl soundtrack, booklet, poster and artcards, Jean-Luc Godard's New Wave masterpiece is still as achingly cool as it was on it's release 60 years ago. And finally we are very excited to be releasing the first ever uncut version of Roger Corman's classic Poe adaptation The Masque Of Red Death. Restored in 4K by The Film Foundation and The Academy, this is the most complete version ever to be released and includes a 20 page booklet, artcards and a host of new extras."
---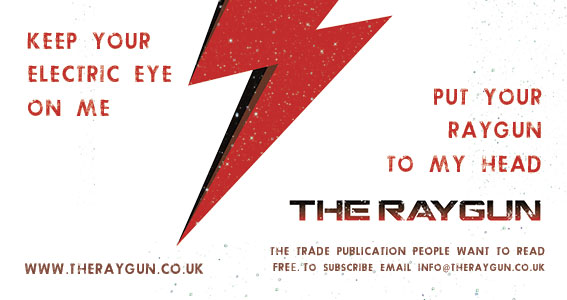 ---
Back to Signature and eagle-eyed TV viewers will have this week noticed Brian Cox ushering in the new month by promoting Signature's The Bay Of Silence, due for release at the end of September. He appeared on Wednesday's Lorraine Kelly segment of ITV's breakfast show, sparking early awareness for the mystery thriller. It's part of a PR blitz that included, as the company noted, "chats with The Sun, Daily Express, Daily Mail Weekend, The Observer, The Big Issue (which will see an impressive front cover takeover), Empire Magazine, The Times and BBC Radio 5 Live - all due to break in the coming weeks".
It's one of the opportunities that Signature has taken in recent months as the independent's mixed offering taking in almost every conceivable method of film distribution has paid off for the company. As the company unveiled a hugely busy Q4, Signature's Claire Loewenthal told The Raygun: "We have had consistent success during these last few months across all windows of film distribution. From outstanding digital success with A Rainy Day in New York and Endings Beginnings to DVD hits including The Iron Mask (and our back catalogue continuing to sell-through) to fantastic viewing figures from steaming platforms right through to extremely encouraging box-office numbers from Dreambuilders.
Our PR and marketing campaigns have matched the extraordinary sales, with extremely pleasing coverage across all forms of media. From talent appearing on top UK chat shows, to national critics covering our small screen releases and digital platforms supporting the film's with extremely positive positioning and editorial. As we head in to Q4 with another commercial slate of films, we are confident that the desire to watch quality, cast driven and high concept films and TV content will continue."
Signature's Q4 kicks off with Miss Virginia, which is set for release on October 2. It's an inspiring true story and timely look at an inner-city mum, played by Orange Is The New Black's Uzo Aduba, fighting for the rights of disadvantaged children and will be supported by the kind of elevated marketing and PR that Signature can consistently deliver. Next up, and no less hard-hitting, albeit more visceral and bloody than dramatic, is Ravage, a revenge tale that feels similar in attitude to the successful Revenge, but is equally original and nail-biting. "It's building a real buzz and will build more and more thanks to word of mouth," said Signature's Emilie Barra. Having seen a preview, we at The Raygun can only concur, this really is both smart, driven by a star turn from Annabelle Dexter Jones and a great cameo from veteran Bruce Dern, with a brutal violence and a feminist slant. My Zoe, also on October 5, represents a shift back to drama and is written and directed by and starring Julie Delpy. It's one of the most emotionally engaging films of the year," says Signature's Emilie Barra, "it really does stay with you." Legacy Of Lies, due on October 12 across all formats, sees Scott Adkins "doing what he does best", in a Die Hard meets 24 meets Bourne action thriller filmed across multiple locations. Another key release in the slate is Blood And Money on October 16, which sees veteran actor Tom Berenger battling against the elements in a barren and hostile wilderness. A Call To Spy (which will be in cinemas and on digital and DVD from October 23) is an incredible true story that follows "Churchill's secret army" of female spies. The WWII espionage thriller is going to be a significant release for the company and will see wide spread coverage focussing on the remarkable, untold story and quality filmmaking. Tailgate represents the first title on a newly refreshed and rebadged FrightFest Presents horror imprint, and arrives on October 23. The end of the month see's a new lease of life for all-star comedy Scenes Of A Sexual Nature. The stand-out British independent feature with an incredible home-grown cast including Tom Hardy, Ewan McGregor, Catherine Tate, Mark Strong, Hugh Bonneville, Andrew Lincoln, Adrian Lester and Sophie Okonedo. The. October is rounded out by PVOD title Relic, another horror that arrives with a wealth of strong reviews and arrives when punters are proving they want to see thriller on the big screen.
Moving into November with Signature's Q4 slate and the month starts with the festival friendly Lucky Grandma, described as a sweet, funny and wickedly entertaining dark comedy akin to Guy Ritchie's classic Lock Stock and Two Smoking Barrels. Moving swiftly again from genre to family fare and November 16 will see the release of current theatrical hit Dreambuilders, on target to ease past the £500,000 mark. The colourful and imaginative animation has been described as this year's Inside Out. November is rounded out with Fall Of A Kingdom, a battle heavy historical action epic which follows a 13th century family of freedom fighters as they battle for their lives and liberty in the face of the Mongolian Empire and finally the latest outing in Signature's ongoing The Snow Queen franchise with recent theatrical triumph The Snow Queen: Mirrorlands, as well as a box set collecting the entire series of children's animated features.
Finally for Signature's Q4, there's a raft of December titles, both pre- and post-Christmas, with the company staying on familiar animated territory with The Fairy Princess And The Unicorn, again moving into high concept genre with sci-fi epic Chronical, on December 7 providing viewers with a pre-Christmas slice of sci-fi action. Dare To Dream is being billed as the German La La Land, and is, said Barra, "a romantic adventure and whimsical drama, it pays tribute to the golden age of cinema". The quarter is rounded off with horror in Alone (December 28) and one of The Raygun's most eagerly awaited films of the year, Jiu Jitsu (December 21 EST), an all action martial arts tale featuring not only featuring such masters as Frank Grillo and Tony Jaa, but also Nicolas Cage.
Horror fans will be sated by offerings from the likes of the FrightFest Presents imprint and more during the fourth quarter, but it's good to see a new distributor entering the market too. For Jinga Films has announced a new distribution operation, Danse Macabre, which is focusing on pure horror and genre fare as parent Jinga opens up to more genres. It has five releases planned for the UK, Ireland, North America and Australasia for the rest of the year, with a busy slate lined up for 2021 too. Its first titles include theatrical and home ent releases for Antrum, October 26, and The Ringmaster (November 23), with DVD and digital bows for Gags The Clown (October 5), Purgatory Road (November 2) and All The Creatures Were Stirring (November 23). Jinga and Danse Macabre are owned by Rosana Coutinho and Julian Richards, the latter said: "Danse Macabre will be the home for horror, run by horror fans for horror fans. We travel the world, select the best films and will bring them to our audience in a terrific package. Jinga has established a reputation for outstanding horror films from across the globe including The Last Horror Movie, Rabies, A Serbian Film, The House At The End Of Time, The Canal, Our Evil and Still/Born. Danse Macabre will continue that tradition but as a distributor in the UK, US and Australia. Taking our inspiration from former UK label Tartan Films, we will offer genre fans a selection of exotic titles that might never find distribution in the mainstream market, whilst also releasing mainstream titles theatrically and through supermarkets."
---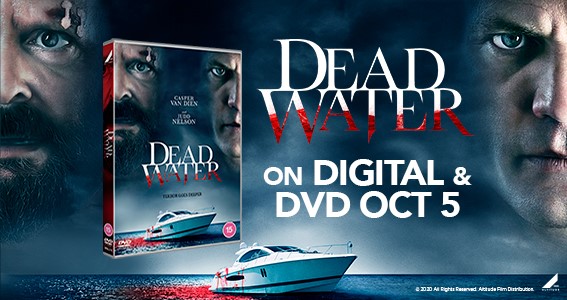 ---
Due on Monday September 7 is another from Third Window Films, the specialist Asian label, as Melancholic hits stores. And, as the label's Adam Torel explained, it follows smartly on the help of the company's biggest success of recent years, the excellent One Cut Of The Dead. He said: "Melancholic is a wonderful little Japanese film which I'm sure would have reached a larger audience if it was in a different language, but we surely hope that more people can discover this little gem. In Japan it was dubbed the One Cut Of The Dead for 2019 due to the fact that it was a very low-budget, high concept workshop film made by a first time filmmaker which opened up in one small screen in Tokyo, selling out for weeks before spreading nationwide and being the indie hit of the year. Also, exactly like One Cut it both premiered and won at the same international film festival (Udine Far East Film Festival) before winning awards at many other film festivals and then domestically receiving the coveted Kaneto Shindo award in Japan."
Also in stores on Monday is the documentary about legendary outfit The Band, Once Were Brothers, featuring the full story of the veteran rockers' lengthy and often excessive career. It arrives courtesy of Dazzler Media, whose Paul Holland said: "Back in the days before physical was a glint in Steve Ayres eyes I went to the cinema in Watford to see The Band - The Last Waltz. Forty-three years on the definitive film of The Band documentary is released on Monday and we in Dazzler Towers are very excited and preparing to open the Jack Daniels! The Band remain a classic rock band with a real rock history which is told with aid of a Magical musical soundtrack and a few friends including Bruce Springsteen and Eric Clapton. If you know Robbie Robertson and The Band this will be a feast of entertainment for you to enjoy."
There's another animated DC Comics adventure arriving in stores on Monday September 7, via, as per usual, Warner, in the shape of Superman Man Of Tomorrow. As said Mary Ellen Thomas, Warner Bros. Home Entertainment Senior Vice President, Originals, Animation and Family Marketing in the US said: "Superman: Man of Tomorrow is an inspiring retelling of the DC Universe Movies' backstory for The Man of Steel, taking the audience to his early days as an intern at the Daily Planet – and his beginnings as a learning-on-the-job DC Super Hero. Darren Criss and Zachary Quinto have wholeheartedly embraced their roles as Superman and Lex Luthor for this film, and the end result is a special addition to canon of films that every Superman fan will want to add to their collection."
Congratulations to ERA, for, after more delays than the second Stone Roses album, the organisation's efforts managed to punters back into stores for another instalment of Record Store Day (there are further two drops planned for the coming weeks). It got us into Soho for the first time in a while, perusing the racks at socially distanced stores such as Phonica, Sister Ray and Sounds Of The Universe. There was a jovial atmosphere in the stores, which were expertly managed, and we managed to pick up almost everything we wanted. ERA deserves huge credit for its patience and persistence in pulling it off. See our quote of the week (below) for more…
---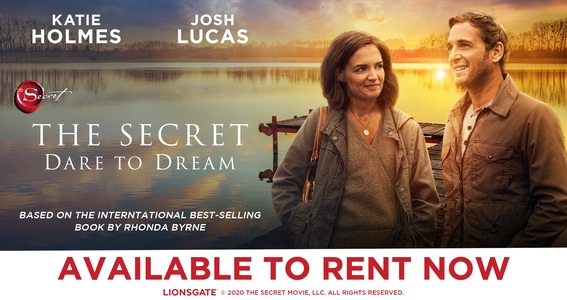 ---
"We are absolutely elated about our first RSD. Feels like half the North West and beyond turned out to support Wax and Beans - it certainly put a beaming smile on our faces greeting people at 6am when we got there, having no idea if anyone at all was going to turn up. The anticipation of the day was both exciting and nail biting and we had no idea how the day would go or how much support we'd get, but we were truly blown away. Our plans ran smoothly and despite a long (socially distanced) queue, we managed to make sure most people got what they wanted, which was a huge relief. Overall, it was an exhilarating, jam packed day with all our family roped in to help (including a 7 week old baby) and we were so proud of all we managed to achieve. Seeing so many familiar faces, along with some new ones was the icing on the cake. Mega."
First time Record Store Day participants Ben Soothill and Lou Jackson, owners of Wax and Beans in Bury
Zack Snyder is one of those people we seem to cover here almost every week, such is the number of fingers he has in different pies. He's barely finished Army of the Dead for Netflix and yet here he is, embarking on producing another two series based around the zombie heist actioner. Army Of The Dead sees Dave Bautista leading a group of mercenaries into a zombie infested Las Vegas to rescue his daughter and also nab cash from the many casinos. Now he's preparing both a sequel, explaining how the world got n the state, as well as an animated adventure subtitled Lost Vegas…
The Batman has already endured one shutdown, although filming ad resumed, as noted here last week. Now, however, it's come to a shuddering halt once more. The reason? Someone has tested positive for Coronavirus on the set, causing another pause on filming. And although studio Warner didn't name who the Covid-19 sufferer was, Vanity Fair has reported that it is the Dark Knight himself, aka star Robert Pattinson, currently doing great business with Tenet, who has been diagnosed as suffering. So it's gone on hiatus once more…
The Godfather has been the gift that keeps on giving for the home entertainment market for as long as we can remember, but the final instalment, The Godfather Part III, has never been treated seriously by, well, anyone really. Now it's getting a new lease of life with a new recut version celebrating the film's 30th anniversary. It's due for a theatrical release in the US towards the end of the year, although nothing is announced for the UK yet, but there are certain to be big home ent opportunities. Director Francis Ford Coppola said: ""Mario Puzo's The Godfather, Coda: The Death of Michael Corleone is an acknowledgment of Mario's and my preferred title and our original intentions for what became The Godfather: Part III. For this version of the finale, I created a new beginning and ending, and rearranged some scenes, shots, and music cues. With these changes and the restored footage and sound, to me, it is a more appropriate conclusion to The Godfather and The Godfather: Part II and I'm thankful to Jim Gianopulos and Paramount for allowing me to revisit it."
Follow us on www.twitter.com/theraygunæ
You're on The Raygun newsletter mailing list, which has been running for eight years, because you requested it, have been recommended to us or sent us emails. You can unsubscribe at any time, if you're daft, using the link elsewhere or by emailing as below. But of course, you don't want to do that, do you? We don't share your information with anyone else, we don't like cookies and we're the good guys. We care because you do…
To subscribe to The Raygun newsletter, please email
info@theraygun.co.uk
with subscribe in the subject matter
To unsubscribe, email

info@theraygun.co.uk

with unsubscribe in the subject
For editorial or advertising queries, contact

tim@theraygun.co.uk