CCMA NOMINATED ROOTS ARTIST JJ SHIPLETT UNVEILS HIS NEW ALBUM FINGERS CROSSED, AVAILABLE TODAY (3/20)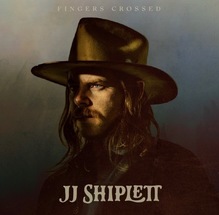 MEDIA ONLY
– Download Hi-Res Album Graphic HERE
Shiplett Set To Share "Living Room Lock Down" Series, Streaming Tonight At 7:00 PM ET In Celebration Of Fingers Crossed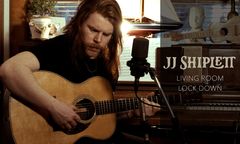 Toronto, ON
(March 20, 2020) – CCMA nominated roots artist JJ Shiplett is thrilled to unveil Fingers Crossed, his new EP available today. With Fingers Crossed, Shiplett has consciously and passionately forged his own path, spending a year pouring over every detail of recording, writing and arranging, playing many of the instruments and cutting his teeth on both engineering and producing, resulting in an album that is both quintessentially him and sonically diverse. In celebration of today's release, Shiplett has filmed the "Living Room Lock Down" sessions – a series of live performances of the songs on Fingers Crossed, set to premiere in full tonight at 7:00 p.m. ET HERE.
"Fingers Crossed
is a collection of music that comes from deep within," says Shiplett. "I spent so much time working through these songs to make damn sure they properly represent who I am as a singer, songwriter and producer, but most importantly as a human who desires to connect and impact others with honesty and sincerity. I made this record as an offering to everyone, and fingers crossed they are able to find their own truth in it."
Lead single "Waiting On The Rain", released in February, is a force - highlighting Shiplett's affinity for insightful and evocative lyricism while showcasing what has captivated audiences across the country, his affecting and vast vocal range. The accompanying video, directed by Jay Lawrence, quickly caught the attention of fans old and new, garnering 65k views in only a few short weeks.
WATCH
the video for "Waiting On The Rain" HERE
"The night before I released 'Waiting On The Rain' I was pacing back and forth in my hotel room, obsessing over the fact that it would be out of my hands in just a few hours," says Shiplett. "Was it too personal? Too honest? A slow, sad song in what felt like an upbeat world. The response was overwhelming to me. Close friends, family, complete strangers all letting me know that they felt the same way, that they've asked the same questions and that the song mattered to them. It was a coming together around a song. And that's what I want my music to do."
With the rare ability to connect from the opening note, Shiplett first made his mark on the national music scene with his 2017 CCMA Award-nominated debut album Something To Believe In, for which he was also crowned "Male Artist of the Year" in addition to wins for "Roots/Folk Recording of the Year", "Single of the Year" and "Country Recording of the Year" at the 2017 YYC Music Awards. For more information on JJ Shiplett please visit:
FINGERS CROSSED Track Listing