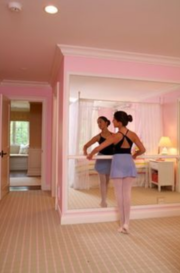 "And the people stayed home. And read books, and listened, and rested, and exercised, and made art, and played games, and learned new ways of being, and were still. Some meditated, some prayed, some danced. Some met their shadows. ANd the people began to think differently. 
And the people healed. And, in the absence of people living in ignorant, dangerous, mindless, and heartless ways, the earth began to heal.
And when the danger passed, and the people joined together again, they grieved their losses, and made new choices, and dreamed new images, and created new ways to live and heal the earth fully, as they had been healed"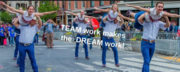 Non-Profit Board of Directors:
Jerry Goldman (Chair)
Nicola Creary
Shireen Dickson
Cheryl Fox
Greg Miller
Philip Ribolow
Steering Commitee:
Greg Miller, Executive Director
Henya Emmer, Parade Production
Robin Schatel, Grandstand
Janelle Issis, Parade Programming
Shiny Theresa, Team Coordination
Darya Mars, Project Manager
Gabriel Kutnik, Grandstand
Carlye Eckert, Education
Jamila Holman, Festival Production
Mona Freeman, Curatorial
Sherrell Whitmore, Festival
DJ McDonald, Curatorial
Rebecca Myles, Media
Audrey Ross, Media
Doug Kowlessar, Finance
Nosa Omoregie, Finance
Natalya Grigoriev, Finance (CPA)
Brian Austin, Creative
Jason Parrish, Creative
Chauncey Dandridge, Social Media
Ali Coleman, Sponsorship
Honorary Committee:
(Power Team & Grand Marshals)
Dr. Valerie Feit
Michelle DeBlasi
Mahayana Landowne
Kevin Farley
Erik Bryan Slavin
Bill T. Jones
Baayork Lee
Louis Mofsie
DJ Dara
Camille A. Brown
Mickela Mallozzi
Rafael Espinal
Doc Martin
Maurice Hines
Frankie Bones
Mestre Joao Grande
Rosie Mendez
Garth Fagan
Kwikstep
Rokafella
Carmen de Lavallade
Robert Battle
Mary Verdi-Fletcher
Rekha Malhotra
Savion Glover
Jawolle Willa Jo Zollar
Hex Hector
Jacqulyn Buglisi
Baba Chuck Davis
Louie Vega
Ashley Tuttle
Elisa Monte
Bill Shannon
Trevor Hochman
Peter Zehren
Samir Bitar
Mel Alvarez
Jonathan Peters
Charles Reinhart
"Billy Elliot" (Joseph Harrington)
Kat Wildish
Amy Marshall
Jellybean Benitez
Elizabeth Zimmer
Ellenore Scott
Don Campbell "Campbellock"
Morocco (Carolina Varga Dinicu)
Luis Salgado
Luigi
Kool Herc
Danny Tenaglia
Djoniba Mouflet
Advisory Board:
Jeanne Fleming
David Katz
Teddie Kern
Anil Kumar
Joseph McElroy
Tasha Blank
Sponsorship Team:
Greg Miller
Ali Coleman
DJ McDonald
Nikki Creary
Phil Ribolow
Parade Production:
Henya Emmer (Production Lead)
Janelle Issis (Programming Lead)
Robin Schatell (Grandstand Lead)

Alan Wright 

Fitz

Disco Mike Park

Festival Production:
Jamila Holman (Production Lead)

Yeimis Aquino (Assistant Lead)
Mona Freeman (Curatorial Chair)

DJ McDonald

Chinese Committee
Kate Xie (Co-Chair)

Justin Wei (Co-Chair)

Jie (Jessica) Feng
Yi Lu
Xie Zhu
Educational Outreach
Carlye Eckert (Chair)
Jacque Colburn
Shireen Dickson
Jamee Schliefer
Finance:
Doug Kowlessar (Chair)
Nosa Omoregie
JoAnne Bute
Natalya Grigoriev
Legal:
Victoria Behr
Carmen Casado
Jerry Goldman
David Leventhal
Paul Llewellyn
Kaye Scholer LLP
Marketing:
Greg Miller
Media & Promotions Team:
Rebecca Myles
Audrey Ross
Nhadyr Reyes Cardenas
Chauncey Dandridge
Josef Pinlac
Ali Coleman
Nic Holler
Kevin Farley
Shiela Jamison
Special thanks:

·New York City Mayor Bill de Blasio
·NYS Governor Andrew Cuomo
·Manhattan Borough President Gale Brewer
·City Council Member Carolina Rivera
·NYC Cultural Affairs Commissioner
Tom Finkelpearl, Assistant Commissioner Kathleen Hughes and Program Officer Alana Dapena Fraiz
·Community Boards 2 and 3

·NYC & Co Foundation
·NYPD Lt Christopher Cheng and Sgt Patrick McGuire, 9th Precinct Det. Jaime Herandez
·NYC Department for the Aging
·New York State Council on the Arts
·Lower Manhattan Cultural Council
·NYC Parks & Recreation Director Claudia Pepe, District Supervisor Terese Flores, Deputy Director Venus Melo (Citywide)
·NYC Dept of Sanitation Superintendent Joseph Signoril
·NYC Dept of Transportation Event Coordinators Michael Callery, Ivory Henderson-Robb and G.I.S. / Events Coordinator Shuan Bruney
our 2020 Sponsors and Partners: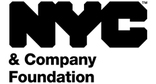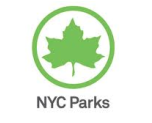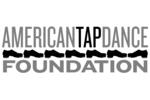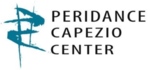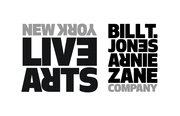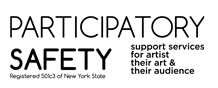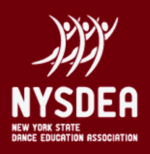 We're thrilled to announce the 14th Annual "Virtual" Dance Parade Worldwide on Saturday May 16th starting at 1 PM EST.  Leading up to the parade we've launched a Dare-to-Dance Challenge, an open call to choreographers to 

connect to their dancers remotely during this period of isolation and social distancing. Three winning videos will be awarded with cash prices, and 

their new work presented at the virtual parade. (details below!)

We will get through these tough times. And dance will help us find our way.

Greg Miller & Team Dance Parade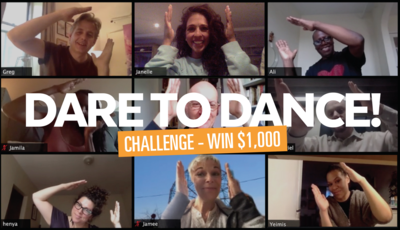 Dance Parade

will present three

one-minute

videos in our Virtual Dance Parade Saturday May 16th starting at 1pm. We invite choreographers of all genres to tap into your creativity to come up with a minute of dance movements with your professional dance company, club, or school.
Our goal is to inspire and challenge you

to

connect to your dancers who are in social isolation using video technology. Each dancer can shoot a phrase or use Zoom technology to create group movements.

Thanks to the generosity of Nancy Steele of STEELE DANCE

three cash prizes will be awarded. Submission deadline May 7th.

Check out event on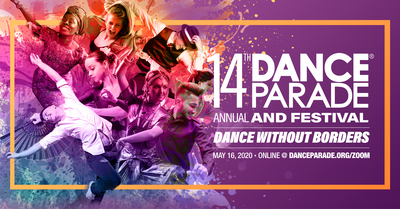 Dance Parade is pleased to invite dancers amd dance lovers of over 100 styles of dance to join our 14th Annual Dance Parade and Festival online May 16th from 1 to 3pm.
Dance-in-place in your living room whether in New York, Paris, Singapore or Zimbabwe to the musical

stylings of SiriusXM host and DJ Liquid Todd and fellow Grand Marshals David Dorfman, Princess Lockerooo and Sarina Jain.
Following a ribbon cutting ceremony, dancers of all traditions will be spotlighted in dance battles, a waack attack flash mob, kids dance, tutu jams and a Grandstand Show--Not dancing? The Dance Police gang is throwing down to light up zoom cameras far and wide.

For the best experience, join us with any "internetable" device with a camera and a Zoom Account. (Big screen and high fidelity speakers recommended).
You'll be able to pop over the festival to take dance lessons and experience Dance Parade online like never before
.
Don't have Zoom? See the show on Facebook, Instagram, Twitch and YouTube Live!

Headlining the May 16, 2020 Virtual Parade are Grand Marshals who are accomplished in the field of dance:
They're all innovators in their respective genres of dance," notes Dance Parade's Executive Director, Greg Miller. "Each year we select people we want to honor for their contributions to the field of dance artistry."
FREE classes Monday, Tuesday & Fridays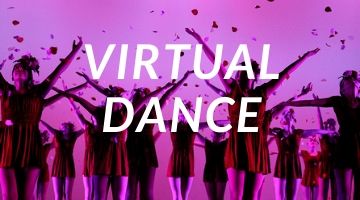 Dance Parade's 

Community Engagement Programs

 allow participants of all ages – from schools to community and senior centers – to discover their own innate capacity for the communication of ideas, thoughts, and feelings through the medium of dance.
All participants in Dance Parade's Community Engagement Programs have the unique opportunity to dance alongside their teaching artists in our annual parade on Broadway and Festival in May!
Register for a FREE class this week on Zoom:

If your school or community center is interested in one of our programs or if you are interested in becoming one of our Teaching Artists, contact our
Community Engagement Director Carlye Eckert at Carlye@danceparade.org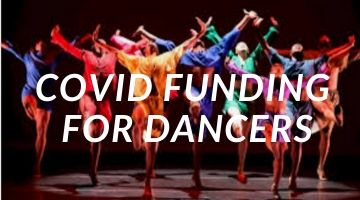 ArtistRelief.Org,

a coalition of seven national arts grantmakers have come together to create an emergency initiative to offer financial and informational resources to artists across the United States. Practicing US-based artists working in any discipline are eligible to apply for the $5,000 grant.
Dance/NYC Coronavirus Dance Reilef Fund: Dance making organizations with annual operating budgets between $25,000 and $500,000 are eligible for one-time grants of $2,500 to $5,000.
Freelance dance workers are eligible to apply for monthly awards of $500 with a maximum of $1,500 across the grant period, from March 2020 to June 2020. This fund re-opens thanks to the Jody Arnhold Foundation. Apply between April 10, 2020 at 10am and Wednesday April 15 at 5pm here.
New York Community Trust's NYC COVID-19 Response & Impact Fund:
New York City arts
and culture 501(c)3 nonprofits with a track record of robust programming and services
for New York City residents. Grants between $10,000 and $250,000 as well as no-interest loans are available.
Unemployment Insurance - The Federal CARES Act has provided freelancers $600/week. Contact your state's Department of Labor and file a claim as soon as possible. Phonebanks are overwhelmed but redialers are getting through. Don't give up!
Small Business Adminstration Paycheck Protection Program
-
The PPP provides loans of up to $10 million to support small businesses, including not-for-profit organizations, and other eligible entities to pay workers, interest on mortgage obligations, rent, insurance, paid sick or medical leave, utilities, and payroll related costs incurred from Feb. 15, 2020 – June 30, 2020. Read more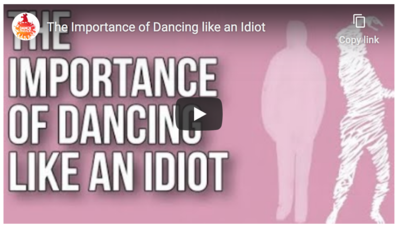 Dance Parade New York is a 501(c)3 Non-Profit Organization