Greetings and blessings to all
We hope this update finds you and yours in good health, good spirits and good company.
We were hoping to send out a regular newsletter, but time has once again gotten away from us. With good reason. Since last we wrote, it has been more than the usual whirlwind in the Haggerty household. - pet repairs, car repairs people repairs and an appliance replacement, just to name a few of the things that ate into our time and put a huge dent in the finances. BUT, the good news is that the pets, the people and the car are all well once again and we love the new washing machine!
So, onwards to a couple of things we 'd like to share with you before we send out the next edition- complete with th always hugely popular riddle: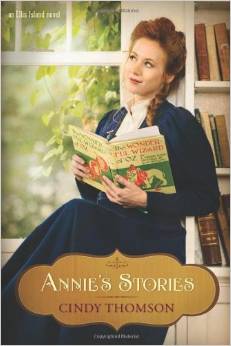 BOOK DRAWING
Author Cindy Thomson is generously donating five copies of her latest novel "Annie's Stories." This is the second in a series of stand alone novels about Irish immigrants who come to New York City through Ellis Island in the early 1900s. If you would like to be entered in the drawing, please send Bridget an email:
bhabberty@irishcultureandcustoms.com.
MORE BOOKS
In an effort to replenish our seriously depleted coffers, Herself is compiling a book of irish blessings. The goal is to have it done well before Christmas. If you would like to order a copy, please send us an email and we'll let you know when it's published. In the new year, we hope to follow the blessings book with three more: Jokes, Quotes, and Proverbs & Sayings. Fingers crossed we will get a LOT of interest in these efforts. We'll keep you posted.
FACEBOOK
We're not the biggest fans of social media, but because we know it's popular, we created a page for Irish Culture and Cuatoms. Have you visited? If you approve of our page, please click that Like button. Many thanks in advance.
https://www.facebook.com/pages/Irish-Culture-and-Customs/327211532200
Meanwhile, we posted a new home page today. Hallowe'en has begun! here's what's on offer:
How the Irish invented Hallowe'en
http://www.irishcultureandcustoms.com/ACalend/InventHalloween.html
An Irish Halloween - Part 1
http://www.irishcultureandcustoms.com/ACalend/Halloween1.html
Making a Match in Lisdoonvarna
http://www.irishcultureandcustoms.com
The Holy Wells of Ireland
http://www.irishcultureandcustoms.com/ALandmks/HolyWells.html
Irish Kitchen: Michaelmas Pie
http://www.irishcultureandcustoms.com/2Kitch/rDessert2.html#MichaelmasPie
Bunús na Gaeilge - Basic Irish Language
http://www.irishcultureandcustoms.com/3Focloir/Lessons1.html
Kids' Ireland: The Changeling
http://www.irishcultureandcustoms.com/1Kids/Changling.html
In the coming weeks, we will be publihing our entire Hallow'en archive, and God willing, adding some new articles.
So there you have it until we send out the October edition - hopefully mid-month or sooner. Until then. if you were married in October, here is your special verse:
If in October you do marry
Love will come, but riches tarry.
We can certainly attest to that!
And, before we forget, Pinch, Punch, first day of the month, white rabbit!
We'll take our leave with this old Irish blessing:
May you be blessed with warmth in your home,
love in your heart, peace in your soul and joy in your life.
Slan agus beannacht'
Bridget & Russ
Get down on your knees and thank God you're still on your feet.
Téigh ar do ghlúine is bí buíoch le Dia go bhfuil tú fós ar do chosa.