IN THIS ISSUE:

---
Sponsors this week:
The Carpenter Shop
358 North Rockwell
OKC, Ok
405-942-2644
The Carpenter Shop is a full line cabinet and countertop shop that travels all over the state building dream kitchens for discerning customers

This guy is a Noble Oklahoma based company that has great prices on electronics of all types and inexpensive toner and ink for your printer.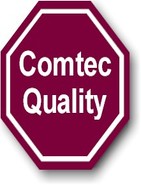 Comtec provides residential and commercial security systems in Oklahoma.
There is only one thing you really need to know about Comtec's quality and pricing, they do not require a contract for their services.
Customers are free to walk away if their service isn't top quality.
Rodent ResistantChicken Feeders!
$50 + Shipping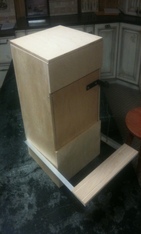 Advertise Your Business, Event, Or Service Here!
$25.00 per week, tens of thousands of Oklahoman
impressions every newsletter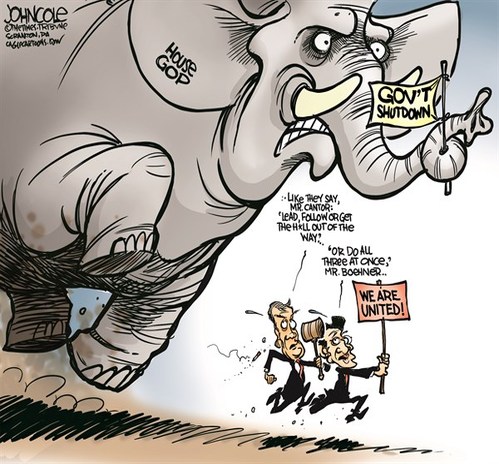 By Ms PM
Does anyone in the general population know what is actually taking place around us? When what "he said, she said" surfaces, how do you know what the truth is? Not an easy place to be, wondering what the future holds, as we all go about our daily lives trying to make sense from an anything but sensible situation.
There are a few things we do know; those that govern over us all are anything but honorable, lies are something they live by, and greed of money and power are the goals of our government that make the rules exempting the elite and control over those left to pay for it all.
In
this article
the details of a self-sufficient farm in Virginia being ordered to close should at the least, make every free loving American come unglued, and give everyone a first-hand account of what this administration is capable of. Never have the operators of Claude Moore Colonial Farm had to close their doors during any other government shut down since their existence of 32 years. The National Park Service pays no employee wages, operational costs, maintenance, or for the events and programs of the farm. The minions at the National Park Service say that because the farm is on federal land, the rule is that if there's no Congressional appropriation, no visitors are allowed. For these elite stuffed shirts making the rules, we ask, is there anyone home who has a brain? The woman that runs the farm stated on Greta Van Susteren's "On The Record" that October is their busiest month and unless they are allowed to re-open soon, the lost revenue will close their doors for good. The farm has already lost $20,000 dollars. The National Park Service kicked staff and volunteers off the property just before a fundraising event and used taxpayer money to barricade the park.
It doesn't stop with the Virginia farm. "More than 100 U.S. Forest Service campgrounds and day-use areas run by the Arizona-based company Recreation Resource Management" have been shut down. Same scenario, no federal funds are used, no government workers and this company pays rent into the Treasury. The president of RRM, Warren Meyer, has a very good question for the White House. "Why are they closing private operations that require no government money to keep open and actually pay a percentage of their gate revenues back to the Treasury?" He says that RRM is a tenant of the Forest Service and wonders why he has to close his business just because the landlord goes on vacation.
Meyer also believes this move is political, this tactic will artificially increase the shutdown cost. We concur. A few questions that all Americans need to answer are why does the federal government own this land? Wasn't it purchased with taxpayer money? It is clear they don't use it and doesn't it belong to citizens? Why is the money collected going into the treasury and not to Americans? Isn't this another tactic to produce income that is spent at the whim of Washington?
Our situation is a game played with great finesse, the end result being a country divided and not forgetting the added flair of destruction from the inside out. But who is to blame? It could be said that we all are, after all, pointing the finger is the norm. When people are too busy to pay attention, this government is what we get. The time is ripe for the fools of America to wake the hell up!
We could learn much from the veterans visiting their memorial only to find a sign saying "closed because of the government shutdown." Fortunately, these men and women knew in their hearts that they were not going to obey, and their attitude of "bring it on" is something Americans need to swallow to stop this insanity that surrounds every part of our daily lives. But will we?
Now, some facts about healthcare.
-The Cleveland clinic will cut $330 million from their budget, offering early retirement for approximately 3,000 employees followed by layoffs as necessary.
-Grady Memorial Hospital in Atlanta will face a $45 million funding loss.
-Seaworld has reduced hours for part time workers to 28, down from 32.
-Forever 21, Trader Joe's and Home Depot will no longer provide health insurance for part-time employees.
-54 colleges and universities have cut hours. 80 public school districts have done the same.
These are but a few examples, there are many more. There is a reason why Pelosi said "we have to pass healthcare to see what's in it." If you think you'll be able to keep your insurance, it might be time to look at what your current insurance covers. One of the 10 mandatory benefits dictated by your government is maternity and newborn care
at no extra charge.
So why would a family want or need this coverage if they are past the age of conception? Doesn't matter folks, and this is one of the many ways it will force people into a single payer system, just what king O-shithead wanted. His campaign lies don't end here. And why is congress exempted from a bill that is supposed to be the cat's meow? This tells us that something is rotten; they all know it, lie about it, and shove it on all of us.
So…is this shutdown about healthcare? We think not. The leaders at large are in a battle for power, what each party can do to the other party to make them look worse. The end result will be the ultimate vote to hold power, pitting citizen against citizen. We all know the tactics of the Democratic Party and we are all getting an up front and personal glimpse of what the Republican Party is supposed to stand for and no longer does. A perfect example of this comes from this article put out by Patriot Action Network.
This article
alleges that Speaker Boehner coordinated with Reid to exempt Congress from Obamacare. We can't help but think this leak was intentional and timely. How better to make Boehner look like a bigger idiot than he is. We know he's an idiot, and once again the Republicans continue to be led by an idiot, therefore leaving this question for the American people to answer. If the idiot Republicans continue to allow an idiot leader, why would We the People continue to vote for idiots? And just how is Boehner going to pull his britches up? Was he for it before he was against it?
Our perceived outcome of what this country will look like in a few years is disturbing given we continue to elect liars, cheats and thieves. This shutdown will continue until one party beats the other party into submission. We will be left with a country spiraling with disintegration because those elected cannot and will not do the job of protecting the Constitution and Bill of Rights. Is this really a shutdown? Nope, not close. What we aren't spending money on is an allocation for the study of the smell of pig shit in Antarctica. The house is drafting funding to keep necessary functions running. They are doing exactly what they should be doing under the Constitution. To defund Obamacare is something that needs to happen, this would protect citizens, and many laws are shoved into the abyss that never get funding. The majority of Americans don't want it, and the house needs to start listening to the people.
The names attached to the Tea Party are disgusting. Are we the radicals, extreme fanatics and anarchist of whom the Republican and Democratic Party's call us? Are we everyday citizens that work hard and believe the Constitution is something to protect? Are we are a force to be reckoned with? Or have we lost steam, and if so then why all the media attention? There are a lot of people that want working Americans to pay their way while they have the luxury of electing those who will keep their basket full. We have a long and painful road ahead. Should we give up? Should we continue like we all do after a Tornado hits and levels our homes? Do we pick up the pieces, re-build our world, live and gain strength and continue to love what is dear? Do we lie down and take what is handed out? Do we give up our freedom, our property and our rights? All questions to ponder…and one thing to remember…you get enough rats in the hole, they start eating each other. It could be said that the belt-way is that big hole and with enough power, who do you think they will eat? This monster was created by the people of whom they reign over and they are very, very hungry. Isn't it time to stop this tyrannical creation?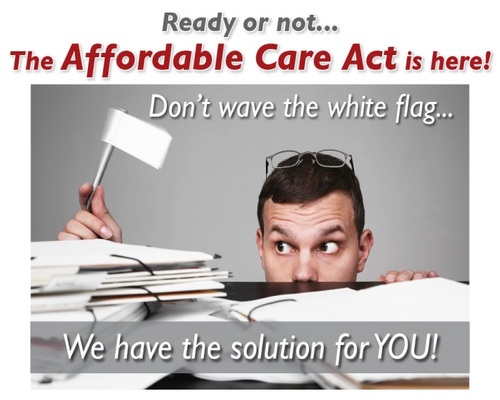 Tulsa County Republican Men's Club Meets on Wednesday
Wednesday October 9th, Stokely Event Center
11:30 Lunch starts, 12:00 to 1:00 Meeting
The main speaker will be Rep. Mike Ritze who is also a medical doctor.
This will be a panel discussion on you guessed it Obamacare.
Please tell your friends, neighbors, employeers, employees to bring their questions to ask what happens next!
RSVP for lunch, 918-638-9977
Lunch is $12 and donations accepted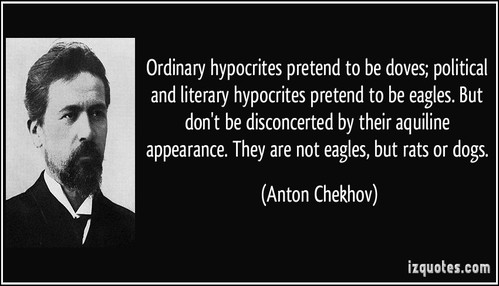 2013 Oklahoma RINO Index Embarrasses Republican Controlled Senate
Everyone remembers earlier this year when OCPAC and Charlie Meadows dropped the ball in choosing the bills for scoring the Oklahoma Constitution/OCPAC Conservative Index. The scores were a disaster as a result, people like Rep. Glen Mullready received high scores while long time liberty and conservative heros like Rep. Mike Ritze were labeled RINOs. The uproar was enough that old Charlie Meadows actually disappeared for a few days, claiming he was writing a book of all things, only to continue to publish his weekly newsletter while not responding to emails or phone calls according to his own newsletters. Then it came out that he had taken a vacation. Anything to get out of town for a few weeks while the furor died down over calling Rep. Mike Ritze a RINO.
What was the most amazing about the OCPAC/Charlie Meadows's choice of bills was that they included one bill that was unconstitutional! Another log rolling bill, the same kind of log rolling bill that required a special session this summer.
So like we did in 2011 we looked over the Conservative Index and reworked the index into something that reflected the reality at the Capitol.
The rules for scoring are:
Conservative votes are unmarked because they should be expected to vote conservative
Liberal votes count 10 points against a perfect score of 100 points
Missed votes count 5 points against the score unless more than three votes were missed then all missed votes become 10 points against the score. Only two legislators qualified for that, Mazzei and Coates.
Here are the bills that the 2013 Senate Oklahoma RINO Index used to score the Senate:
HB 1359 regulating animal shelters
Subjects private animal shelters to inspection and regulation of the Department of Agriculture if the shelter houses more than ten animals. This is a case of a feel good law being made that discourages people from caring for animals and does little else. It expands government for no reason, hinders private animal shelters for no reason, and just erodes our freedom with no reason. Proponents of smaller government and less spending should have voted against this bill so a no vote is the conservative vote.
HB 1740 Scrap Metal Dealer Regulation
Forces scrap metal dealers to register with the state, to check I.D. cards on anyone selling scrap metal, and prohibits the payment of cash for sales over $1,000.00 by requiring a check be written for the sale proceeds. A newspaper story picked up the gist of who pushed for this bill and who will benefit from its passage:
"The main focus is to eliminate the smaller yards that are knowingly purchasing a lot of stolen materials, said Bill Staggs, general manger of Shawnee's Ball Pipe and Supply."
Was the intended purpose to eliminate stolen copper? Here is the existing law before HB 1740 was passed:

In order to sell scrap metal, sellers will be required to:
Present and allow a photocopy of a driver's license or state ID card;

Sign a statement indicating that they are the owner of or are authorized to sell the metal;

Sign a statement that they have not been convicted of metal theft.
Record vehicle description and license plate number including state of issuance of sellers vehicle used to transport scrap

Keep a photograph or video tape showing the material, any ID numbers and the face of the seller (to be kept on file for a minimum of 90 days)

Keep a record of sellers name, address, phone number and date of sale

All sales tickets must have date and time of the sale, as well as the name of the clerk completing the sale.
o Must also show the weight, quantity and/or volume of the material and if the material is insulated.
o If the material shows a mark of the maker and/or an identification number, that shall be recorded.
o Sales tickets must show dollar amount paid to seller.
o Sales tickets must be signed by the seller. Seller will receive a copy of the receipt and buyer will retain a copy.
Buyer must report purchased vehicle information to NMVTIS

Tag and hold policies are in effect for a minimum of 10 days (10 days for any material with an identification number, including vehicles).
Now there are already way too many laws on the books. We already had laws about stealing and you can bet that there is already a specific law in place for stealing copper. There was absolutely no reason for this bill other than to limit competition and increase the profits of the larger scrap companies.
An advocate of smaller government, less regulation, and less government spending would have voted no on this bill.
This bill modifies existing law that requires a police officer accused of police brutality to have his case heard in arbitration. Current law allows either party, the police officer or the government agency bringing the charges, to appeal the arbitrator's ruling to district court. SB 854 would have bypassed the arbitration and forced the accused police officer to go to District Court for an appeal. The bill would have stripped police officers of an essential right to a hearing prior to losing their job and forced them to pay enormous legal bills to protect their civil rights. While no one is more supportive of removing bad cops and brutal cops than the Sooner Tea Party we also believe that a person is innocent until proven guilty. Governor Fallin did the right thing in vetoing this bill.
An advocate of civil rights would have voted no on this bill.
HB 1917 Contingency Planning for Loss of Federal Fund
The bill would have required every state agency to develop a contingency plan and budget for a 25 percent cut in federal funding. As the state is getting 31% of its budget money from the federal government this would have put the state on an excellent footing to survive a federal meltdown. The bill would have required state agencies to list all the federal money it receives along with the costs for obtaining those funds. Governor Fallin vetoed the bill claiming it was duplicative and that the budget process already accounted for federal funds but the real reason was that House leadership defeated a Fallin plan to divert tobacco settlement money to fund the disappearing federal funds for Insure Oklahoma, a health care entitlement program.
An advocate for smaller government and less spending would have voted yes on this bill.
HB 2180 Creation of New State Agency Oklahoma
The bill would have created a new state agency and increased spending all for the purpose of pulling rail road regulation out of the Department of Transportation. Few coherent arguments have been made for expanding government spending on this issue.
An advocate for smaller government would have voted no on this bill.
SB 1126Compete with Canada Film Act
Senate Bill 1126 would have increased state money allocated to the film rebate program from $5 million to $8 million a year and extended the program another 10 years. The maximum payout would have been reduced from 35% to 25% of the allocated state program per film per year. Had the proponents not gotten greedy and asked for a 62% increase in the program spending the tax credits might have been extended. Of course the government should have no reason to meddle in this industry, if a project can attract funding then it will. Public officials should not be picking winners and losers in business.
An advocate for smaller government and less spending would have voted no on this bill.
HB 2195 Debt Spending caps
HB 2195 would have prevented the state from spending more than 5% of the annual general revenue on debt repayment unless 2/3rds of the House voted to enact an emergency.
An advocate for smaller government and less spending would have voted yes on this bill.
SB 76 Raise Candidate Filing Fee bill
This bill was designed and passed by the state senate to limit competition against incumbent legislators. It would have increased the filing fee by up to $1,500.00, up from 200 to 300% of existing filing costs.
An advocate for smaller government, less spending, and constitutional values would have voted no on this bill.
HB 1031 Medicaid Expansion Hospital Tax Extension
The bill would have made permanent the 2% tax on hospital services that is aimed toward stripping more federal dollars from the Medicaid system.
An advocate for smaller government and less entitlement spending would have voted no on this bill.
HB 2301 Budget Bill, a $250 million dollar increase
This bill jacked up spending once again, the same increase in spending ever year every since the Republicans took control of the House and Senate.
An advocate for smaller government and less spending would have voted no on this bill.
Below is a text copy of the Index, a little hard to read when copied as a table into a word document.
| | | | | | | | | | | | | | |
| --- | --- | --- | --- | --- | --- | --- | --- | --- | --- | --- | --- | --- | --- |
| | | | HB 1359 regulating animal shelters | HB 1740 scrap metal dealer regulation | | HB 1917 Contingency Planning for Loss of Federal Fund | HB 2180 Creation of New State Agency | SB 1126Compete with Canada Film Act | HB 2195 Debt Spending caps | SB 76 Raise Candidate Filing Fee bill | HB 1031 Medicaid Expansion Hospital Tax Extension | HB 2301 Budget Bill $250 million increase | |
| | | | | | | | | | | | | | |
| | | | | | | | | | | | | | |
| | | | | | | | | | | | | | |
| | | | | | | | | | | | | | |
| | | | | | | | | | | | | | |
| | | | | | | | | | | | | | |
| | | | | | | | | | | | | | |
| | | | | | | | | | | | | | |
| | | | | | | | | | | | | | |
| | | | | | | | | | | | | | |
| | | | | | | | | | | | | | |
| | | | | | | | | | | | | | |
| | | | | | | | | | | | | | |
| | | | | | | | | | | | | | |
| | | | | | | | | | | | | | |
| | | | | | | | | | | | | | |
| | | | | | | | | | | | | | |
| | | | | | | | | | | | | | |
| | | | | | | | | | | | | | |
| | | | | | | | | | | | | | |
| | | | | | | | | | | | | | |
| | | | | | | | | | | | | | |
| | | | | | | | | | | | | | |
| | | | | | | | | | | | | | |
| | | | | | | | | | | | | | |
| | | | | | | | | | | | | | |
| | | | | | | | | | | | | | |
| | | | | | | | | | | | | | |
| | | | | | | | | | | | | | |
| | | | | | | | | | | | | | |
| | | | | | | | | | | | | | |
| | | | | | | | | | | | | | |
| | | | | | | | | | | | | | |
| | | | | | | | | | | | | | |
| | | | | | | | | | | | | | |
| | | | | | | | | | | | | | |
| | | | | | | | | | | | | | |
| | | | | | | | | | | | | | |
| | | | | | | | | | | | | | |
| | | | | | | | | | | | | | |
| | | | | | | | | | | | | | |
| | | | | | | | | | | | | | |
| | | | | | | | | | | | | | |
| | | | | | | | | | | | | | |
| | | | | | | | | | | | | | |
| | | | | | | | | | | | | | |
| | | | | | | | | | | | | | |
| | | | | | | | | | | | | | |
Several interesting things showed up.
First is that the bottom 15 senators are all Republican.
Of the top ten senators, three are Democat.
Of the bottom 24, exactly half of the Senate, only one was a Democrat.
One of the top conservative senators, Ralph Shortey of Oklahoma City/Moore missed several votes due to the May tornado event in Moore. That put Shortey down to a 60 instead of the 70 he would have earned had he not been required to attend to the misery and suffering in his district.
Combat Veteran Senator Supports Illegal Immigration
The Watchman
We here at the Sooner Tea Party Newsletter are continuously amazed at the lack of intelligence there is in the Oklahoma State Senate. We aren't talking about lack of academic credentials, or even their I.Q.'s. What we are talking about is their lack or loss of just good old plain common sense. Such is the case of Senator Don Barrington from Lawton. We can't help but wonder how a Senator with his years of service, a combat veteran himself, can actively deny a life altering treatment to his fellow veterans, and continue to serve as a Senator with good consciousness. It is detestable.
We first went here
Oklahoma State Senate - Senators
and looked at the Senators biography page. It was here that we learned that he was a Vietnam Veteran and had served 18 months in country. We thank you for your service sir.
We also found several public news releases he has made listed on his web page. The first one you can see
here
is hard for us to understand. If you'll notice the date on it, it's from 2008. It also defies the logic of the Senator not pressing to have a vote on the bill to help our wounded warriors this year.
The next one is another brag sheet release from 2009 where he was named Legislator of the Year by the
Oklahoma Citizen Advocates for Recovery and Treatment Association (OCARTA)
. This organizations mission is to "empower recovering people and their families through physical, emotional and spiritual growth to make significant contributions to society." I wonder if they'd feel the same way knowing he helped to deny life changing treatment to wounded warriors suffering from severe PTSD and Traumatic Brain Injury this year. You can see the news release
here
.
2012 Research Institute for Economic Development 100%
2011 Oklahoma National Federation of Independent Business 100%
2011 Research Institute for Economic Development 98%
2009 OkWatchdog Position on Consumer and Patient Advocacy 64%
What these figures tell us is that the Senator is very pro-business and very unconcerned with the average person in his district.
2012 Oklahoma Sierra Club 67%
2010 Oklahoma Sierra Club 71%
2009 Oklahoma Sierra Club 75%
The man is a raving environmentalist.
2012 NRA Candidates Position on Gun rights 92%
2008 NRA Political Victory Fund A
2004 NRA Political Victory Fund 92%
Now one would think that with scores like this from the NRA that the Senator was pretty much in favor of gun rights and the second amendment. But can these scores be trusted? Not in according to
this article
. This clearly indicates that the NRA did not take everything into consideration when it handed out ratings.
We next went to
www.followthemoney.org
to see about his campaign finances. Among the things we found were contributions from the Public Sector Unions, Hospitals, Liberal Policy Organizations, and that is how they are listed and Conservative policy organizations. In fact the Liberal organizations outspent the Conservative organizations by a margin of almost two to one. We knew we needed to do some more digging and we did.
We next went to
www.ok.gov/ethicscommission
to see what they had on his campaign finances. We did find that the Senator was better than most about not accepting individual contributions from out of state contributors. Out of a total of 114 contributors only 4 were from out of state.
When we looked at all donations from Corporations, Unions, PACs and Special interest groups here are a few examples of what we found.
Nov. 09, 2010 Okla. Optometric PAC $ 500.00
Jan. 25, 2011 Chesapeake Okla. PAC $ 500.00
Feb. 20, 2011 Okla. Medical PAC $ 500.00
Two of these Pacs are medical organizations. The other is a major contributor to the Oklahoma State Chamber of Commerce. You can already see what is going on here.
Nov. 01, 2011 Zeneca Inc. PAC $ 500.00
Dec. 19, 2011 Okla. Optometric PAC $ 500.00
Jan. 26, 2012 American Federation of Teachers $ 200.00
It just keeps going on. It doesn't stop with the end of the elections either. He continued to collect campaign donations through March 31, 2013.
We next went to google to see what information we could find online for Senator Barrington. The first article of interest we ran across was this,
Don Barrington - Oklahoma Legislature - Open States
. Here you'll find interesting information on a partial list of votes that was taken in the Senate over the course of the last session.
The next article of interest we actually found to be rather disturbing. You may see that report
here
. Why would anyone in the Lawton/Ft. Sill area be for higher immigration. This nation has over eleven million illegal immigrants in this country now. President Eisenhower managed to deport that many in the fifty's. Its weasels like Senator Barrington that has taken the backbone out of this country and the will to enforce the laws on the books now. This country doesn't need immigration reform, it needs immigration enforcement.
We next came across this article,
More of the Same from Senator Barrington [OK]
, once again questioning the true nature of Senator Barrington and his stance on gun rights. As mentioned earlier in this article, the NRA's own ratings were called into question by a previous article. We think what we have here is also a conscious attempt by Senate leadership to stack the deck against any Conservative legislation. After all Senate leadership is controlled by the liberal Eastern Oklahoma Republicans and they assign the committee chairman's.
We next took a look at his voting record for this last session. Here is what we found.
Driver's License Fee Increase Voted Yea-Liberal
Film Enhancement Rebates Voted Yea-Liberal
Health Insurance Mandate Voted Yea-Liberal
That last vote tells what all those medical PACs and Pharmacuetical PACs were donating for. What you don't see in the records anywhere is this is the third attempt by the Senate to pass some form of Obamacare this year alone. This was the only one that managed to pass. It did not receive a hearing by the House. It would seem that sometime the Senate would get it through their heads that the Citizens of Oklahoma have rejected the idea of setting up Obamacare in our state. We guess that's where the common sense would come in. After all five attempts in three years are enough.
In closing this man is nothing short of a crook in our opinion. Don't get us wrong. We're not accusing him of stealing anything physically. What he has taken is the confidence of the people of Senate District 31 and traded that confidence for the money offered to him by unions, Political Action Committees and the Oklahoma State Chamber of Commerce. He also wants to bring in cheap foreign labor to help keep wages low and our taxes high.
2013 Senate members and House Members
Please copy the block of emails for your contact list so you are able to email all of them and help to inform and educate them before the new sessions begin. Use Bcc to send dozens of email with one email from you to them. This will look like you send each one of them a personal email with only their email showing as the recipient. Please mention the Sooner TeaParty in your emails so they will have a healthy respest for what we do.
Here are the updated House members email addresses in three blocks of Thirty- four each and updated senate emal addresses in one block
.
Rem
ember to strip the unsubscribe link before forwarding this newsletter to prevent someone from taking you off our list! Use our forward this email link at the top of the newsletter to prevent being accidently unsubscribed.
Money is always needed for printing costs, postage, sign materials, and robo call costs. We are tightfisted; we will spend your hard earned money wisely and frugally as we do our very best to clean up Oklahoma politicians so we can begin to clean up our country.
You can donate by sending a check to Sooner Tea party, 358 North Rockwell Ave, Oklahoma City, OK, 73127 or visit Soonerteaparty.org and use the Paypal donation button.
So what this bill actually was intended for was to drive the smaller dealers out of business to lessen the competition for the larger scrap metal dealers. Which of course lowers the price paid per pound for scrap, increasing the profits of the large scrap dealers.
| | | | | | | | | | | | | | |
| --- | --- | --- | --- | --- | --- | --- | --- | --- | --- | --- | --- | --- | --- |
| | | | HB 1359 regulating animal shelters | HB 1740 scrap metal dealer regulation | | HB 1917 Contingency Planning for Loss of Federal Fund | HB 2180 Creation of New State Agency | SB 1126Compete with Canada Film Act | HB 2195 Debt Spending caps | SB 76 Raise Candidate Filing Fee bill | HB 1031 Medicaid Expansion Hospital Tax Extension | HB 2301 Budget Bill $250 million increase | |
| | | | | | | | | | | | | | |
| | | | | | | | | | | | | | |
| | | | | | | | | | | | | | |
| | | | | | | | | | | | | | |
| | | | | | | | | | | | | | |
| | | | | | | | | | | | | | |
| | | | | | | | | | | | | | |
| | | | | | | | | | | | | | |
| | | | | | | | | | | | | | |
| | | | | | | | | | | | | | |
| | | | | | | | | | | | | | |
| | | | | | | | | | | | | | |
| | | | | | | | | | | | | | |
| | | | | | | | | | | | | | |
| | | | | | | | | | | | | | |
| | | | | | | | | | | | | | |
| | | | | | | | | | | | | | |
| | | | | | | | | | | | | | |
| | | | | | | | | | | | | | |
| | | | | | | | | | | | | | |
| | | | | | | | | | | | | | |
| | | | | | | | | | | | | | |
| | | | | | | | | | | | | | |
| | | | | | | | | | | | | | |
| | | | | | | | | | | | | | |
| | | | | | | | | | | | | | |
| | | | | | | | | | | | | | |
| | | | | | | | | | | | | | |
| | | | | | | | | | | | | | |
| | | | | | | | | | | | | | |
| | | | | | | | | | | | | | |
| | | | | | | | | | | | | | |
| | | | | | | | | | | | | | |
| | | | | | | | | | | | | | |
| | | | | | | | | | | | | | |
| | | | | | | | | | | | | | |
| | | | | | | | | | | | | | |
| | | | | | | | | | | | | | |
| | | | | | | | | | | | | | |
| | | | | | | | | | | | | | |
| | | | | | | | | | | | | | |
| | | | | | | | | | | | | | |
| | | | | | | | | | | | | | |
| | | | | | | | | | | | | | |
| | | | | | | | | | | | | | |
| | | | | | | | | | | | | | |
| | | | | | | | | | | | | | |
| | | | | | | | | | | | | | |