EONE, UNIVERSAL PARTNER FOR UK, GLOBAL DEAL…
DEAL COVERS MARKETING, SALES AND DISTRIBUTION…
APPLE TV+: TALENT AT ITS CORE
ALTITUDE'S GOT A HAND IN MARADONA…
AS STREAMING PIRACY GROWS
TRAILERS OF THE WEEK
---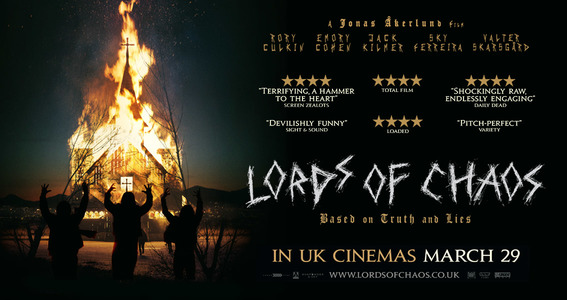 ---
If you can't read this newsletter or see the ads, please click here.
It was a good week for… Those Fantastic Beasts are back again. And it seems as if punters know where to find them…
It was a bad week for… Fingers crossed for the staff affected by the latest seismic shift in the business…
Biggest industry news of the week has seen one of the loose ends from the Fox and Disney deal on the home entertainment side tied up. For eOne, which currently has a deal with Fox for its home entertainment offering, will now go through Universal Pictures Home Entertainment. The pair have agreed a multi-territory pact that will take in sales, marketing and distribution across the UK, as well as the US, Canada, Germany, Spain, Australia and New Zealand. It's not exactly clear what will happen to eOne's existing home ent marketing team based in its London offices, or how the new operation will be run, but it further cements Universal's status in the market, particularly up against the newly Fox-heavy Disney operation. eOne's president for film and television Steve Bertram said: "This new global partnership with Universal builds on our shared commitment to bring compelling content to audiences around the world. Our recent and upcoming collaborations on titles from eOne partners MAKEREADY, DreamWorks Pictures and Participant Media underscore the strong foundation for our growing relationship. As eOne continues to expand its focus on producing and financing premium film and television properties, we are very excited to partner with UPHE whose expertise, scale and deep customer relationships have made them market leaders year after year." Universal Pictures Home Entertainment president Eddie Cunningham added: "UPHE is very pleased to become eOne's home entertainment distributor in territories around the world. We are delighted to add eOne's premier entertainment portfolio to UPHE's global distribution organisation and look forward to working with our physical and digital retail partners to drive this business forward."
We'll have more on this in the coming weeks, as the dust settles and further detail on how the new operation will be assimilated into Universal and how it will work. It is, as one insider told us this week, "early days yet". Our thoughts are with eOne staff, currently facing another period of uncertainty after the deal with Fox a few years ago and, before that, the merger between eOne and Momentum operations. Fingers crossed for their future.
---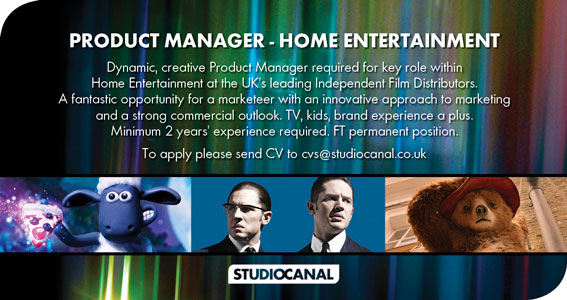 ---
If anyone can launch a product and launch it successfully, Apple can, so it was with interest we tuned in to the tech giant's raft of announcements of new products at the start of the week. And there, among the news subs, the credit card and more, was Apple TV+, the company's streaming service that has been on the cards for some months now. The service will launch in the autumn, at a price yet to be revealed for the UK, but it's promising a stellar lIne-up of names for its own svod operation, taking in Oprah Winfrey, Steven Spielberg, Jennifer Aniston, Reese Witherspoon, Octavia Spencer, J.J. Abrams, Jason Momoa, M. Night Shyamalan, Jon M. Chu and more. More in the coming months, but as Eddy Cue, Apple's senior vp of internet software and services said: "We're honoured that the absolute best lineup of storytellers in the world — both in front of and behind the camera — are coming to Apple TV+ We're thrilled to give viewers a sneak peek of Apple TV+ and cannot wait for them to tune in starting this autumn. Apple TV+ will be home to some of the highest quality original storytelling that TV and movie lovers have seen yet."
Official Film Chart update time and the latest Fantastic Beasts outing form JK Rowling's pen, The Crimes Of Grindelwald has taken over the top slot in the charts, dislodging Bohemian Rhapsody. Robin Hood, featured here last week, is new at number three, while also new at number seven is a special Fantastic Beasts And Where To Find Them Box set.
To the Prince Charles Cinema for a screening of Dragged Across Concrete, the latest film from S Craig Zahler, the director of one of the biggest surprise home entertainment hits of this decade, Bone Tomahawk, and last year's Brawl In Cell Block 99. More ambitious than his previous outings, but just as commercial, this one offers up Vince Vaughn and Mel Gibson as a pair of cops who get caught up in a deadly heist by a ruthless and brutal gang of armed robbers. Due from Studiocanal at cinemas on April 19, ahead of home entertainment later this year, it has all the elements that have made his two previous releases such strong sellers, including some truly horrific bursts of violence from mean and nasty people, as well as big names and a sharp, witty script. Gibson is on fine form as the grizzled cop putting his job and life on the line. The film will also benefit from Studiocanal's support giving the director his widest release yet. Commenting on the film, Studiocanal's Thom Leaman said: "S. Craig Zahler is an utterly unique director with a singular vision that stands out from most film product around today
. His films aren't always for the faint-hearted but they maintain a compelling and commercial backbone and Dragged… is no different. We're very excited at Studiocanal to be bringing this film to market and it has all the right elements to convert strongly from theatrical to home entertainment." You can see the trailer below.
---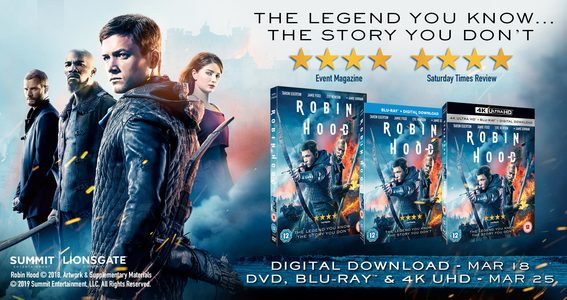 ---
Out at cinemas on Friday March 29, or black Friday, as it should have been renamed, is the rather excellent Lords Of Chaos from Arrow. Directed by Jonas Akerlund, it's a look at black metal extremists Mayhem, whose love of confrontational, anti-religious stance led them down an increasingly dangerous path, going beyond music and into arson and murder. It stars, among others, Rory Culkin. And it's also one of the company's biggest theatrical releases for some time, as Arrow's Mike Hewitt explained: "Debuting at last year's London Film Festival (which reportedly saw several fainting incidents), we're incredibly pleased to finally unleash some Mayhem in the UK with Jonas Akerlund's stunning Norwegian Black Metal biopic, Lords of Chaos. Based on truth and lies, the film plays as both a blacker-than-black comedy and darkly violent thriller about toxic masculinity and youthful rebellion gone awry. The film has since played to sold out preview screenings, including the Scottish premiere at Arrow Video FrightFest in February and last week's VICE screening introduced by Sonic Youth's Thurston Moore. Forget Brexit for the weekend, and go see the original Lords of Chaos. Opening on over 85 sites, visit

www.lordsofchaos.co.uk

for more information on your nearest cinema. Lords of Chaos will be available on Blu-ray and Digital HD late July."
On the same day as the theatrical opening, Arrow Video headed on to Twitter and social media to unveil its slate for June too. We'll let the company's Kevin Lambert talk you through the slate. He said: "Here at Arrow HQ were delighted to finally unveil our June lineup, something we've been working on for months, and in one case, years. This month our June announcements were unveiled with something for every corner of the cult cinema world, including the announcement of our long-awaited American Horror Project Vol. 2. This baby has been in the works for a few years and it's amazing to finally have it going up for pre-order. Bringing together three films that have had little to no distribution since the VHS days, this set is one for the die-hards, and it's an absolute killer! Packed with special features, and featuring an 80-page book this deluxe set will blow all fans of independent American cinema minds. Alongside this we have a plethora of genre cinema from around the world, from the sci-fi hidden gem Def-con 4, and the masterpiece that is The Andromeda Strain, to Double Face starring Klaus Kinski and an plethora of Giallo royalty, rounding out the month an absolute blinder and staple of the VHS rental store, The Sender makes its home entertainment debut in the UK since VHS. All will feature an abundant extras package and, of course, our normal treatment of the source material making these the quintessential editions out there."
As we've been tracking for a while, crowdfunding is an increasingly important and useful tool for independent boutique publishers, especially the kind that are keeping the flag flying for unique catalogue releases. Another has returned to the idea of getting its devotees to back its ambitious plans, as 88 Films has headed back to Indiegogo in a bid to raise funds to restore and release a brace of classic Italian films. The imprint wants to release films from giants of Italian cinema Lucio Fulci and Joe D'Amato under its Italian Collection banner. The former's Beatrice Cenci and the latter's Eleven Days Eleven Nights will come in restored versions with additional features and classy packaging. Assorted targets along the way will add more to each release if raised. It's already close to its first target of £12,500 after pledges from fans of the label and its releases. Commenting on the range, 88 Films' Richard Elliott said: "After the amazing success of the last two crowd funds which looking back were as much about interaction with our customers and giving them a real sense of being involved as the money was raised, we decided now was the time to try again. We've been delighted with the quick start and are still hopeful we can achieve most of the stretch goals. The direct feedback from customers and fans is invaluable and we're confident we'll produce definitive editions for the backers."
It comes as 88 Films announces a couple of further studio collaborations, as it continues to mine the vaults of the majors looking for the kind of fare that sits neatly on its label. The next batch will see a complete set of Anaconda films arriving in June, after a Hollow Man box set out on April 22. Both feature sleeve notes from our old pal Dave Wain from Snips Movies, alongside his collaborator Matty Budrewicz. Commenting on the two, 88 Films' Richard Elliott said: "We just recently announced two recent collectors boxsets for studio titles, Hollow Man 1 and 2 and the Anaconda Quadrilogy. We have commissioned some amazing new artwork and will be producing limited edition fold out digipacks with full loaded disc bursting with new content and high quality transfers. Initial feedback from social media has been very good for these two announcements."
---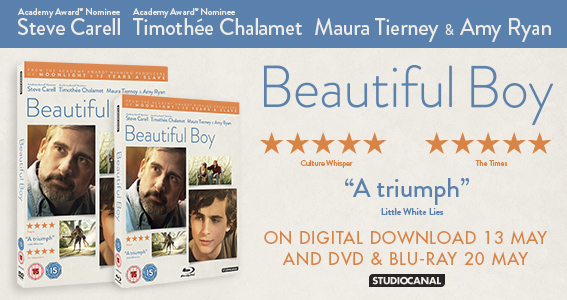 ---
You haven't been able to move this week for trailers, radio spots and a massive PR push for the returning Line Of Duty, arguably the finest homegrown TV show of the decade, and, on the evidence of the awareness for this, the fifth series looks set to be the biggest outing thus far for the anti-corruption officers at AC-12. The programme, in case you have managed to avoid the myriad of pre-transmission marketing, is due to air on Sunday March 31, with the gang returning, alongside a new big name, Stephen Graham. The previous four outings and assorted box sets have been huge sellers for Acorn – and now it is readying itself for the fresh onslaught, with the release of S5 slated for May 6. Sales across the different SKUs and formats, including digital as well as physical, now total more than £10 million and given its increasingly high profile, reversing the traditional trend of waning interest as programmes progress, things are shaping up nicely for this. Commenting on the release, Acorn's Stuart Shaw said: "It's been brilliant to see sales of Line of Duty growing yet again in the lead up to Series 5 by first time viewers and existing fans wanting to watch again. It really is the show that everyone's talking about even ahead of the series 5 broadcast which starts on BBC One this Sunday. With possibly more twists than any other show and psychopathic baddies the nation will be holding its breath for the next six weeks – and we can't wait."
Meanwhile there's plenty more due from Acorn, as mentioned here before. Baptiste has just finished its run on television, with the home entertainment release due on April 8, and another, Traitors, finishing its run on Sunday, March 31, at the same time as Line Of Duty debuts. This too has performed well in recent weeks, as the company's Helen Squire noted. She said: "Traitors has built its audience over the past six weeks as well as building the tension towards the last episode. Word of mouth should ensure decent sales and there is certainly an appetite for a second series."
And finally from Acorn, and also due on Monday April 1, is Babylon Berlin, an epic, sweeping saga looking at the German capital between the wars in the days of the Weimar Republic. It's earning itself a cult following and a strong word of mouth reputation ahead of its release thanks to Sky Atlantic transmission. As Acorn's Helen Squire said: "Fans of Babylon Berlin have had to be very patient, so we're delighted to be able to bring Series One and Two to EST and DVD this week. Having originally broadcast on Sky Atlantic in 2017/18 we've seen strong pre-orders over the last few weeks and plenty of interest from the press thanks to Debbie at Aim Publicity. With a third series in production in Germany now expected to air later this year we're all set for strong sales this year."
After Formula 1 and pop music, the creative minds behind bestselling and award-winning docs such as Senna and Amy are turning their attention to football and one of the most divisive talents to have ever graced the beautiful game. Diego Maradona, the Argentinian marvel who dazzled with his skills, and then besmirched his copybook with drug problems both on and off the field, as well as becoming a bete noire for England fans everywhere thanks to his Hand of God goal in the 1986 World Cup, is the subject of the new film from Asia Kapadia. The film Diego Maradona reunites the core production and editing team behind previous hits, and will follow the same route to market courtesy of Altitude, the distributor behind Amy. Culled form hours of unseen footage from the star's own archive, it's due at cinemas on June 14 before heading to home entertainment formats. Kapadia said: "Diego Maradona is about an uneducated streetwise kid from a shantytown, thrust into the height of worldwide fame, earning huge amounts of money, given a Godlike status, all because of his magical left foot. I wanted to try to understand this charismatic genius, to show all sides of his personality, focussing on his time in Naples, when he became the greatest player in the world, but also where his problems began to spiral out of control. It was vital to make a film about Diego which appeals to people who love football but also those who have little interest in sport or who see Maradona as a cheat. I wanted to challenge these preconceptions and to understand this complex, brilliant character - enabling him to tell his story in his own words, revealing his struggles for success but also the devastating effects of fame and fortune." Commenting on its home entertainment release, Altitude's Head of Home Entertainment Adam Eldrett said: "As a huge fan of the English football team over the years I had some concerns parts of this new documentary could be really painful to watch but actually that Hand of God goal is such a small part of the tale – and what a tale. We are building up a bit of a range of Icons here at Altitude with the recent release of our Whitney Houston doc, Amy before then as already mentioned and Diego certainly falls into line with those absolute legends. The theatrical team are busy creating some exciting assets and we are looking forward to the theatrical release this summer before bringing the title into our Q4 line up."
Sticking with Altitude, and Friday March 29 sees the theatrical release of another wonderful documentary about a much misunderstood genius, albeit as far removed from Maradona, Naples and Buenos Aires as you can get. Being Frank looks at the life of Chris Sievey, better known to many as Frank Sidebottom, longtime resident of Timperley, Cheshire, a TV personality, a pop genius with a giant papier-mache head and a love of the inane. It traces his lifelong attempts at pop stardom, each cruelly thwarted by bad luck and indifference, in a warm and heartfelt manner. It has picked up strong reviews on its release at cinemas ("[an] absorbing, tender documentary… Can we posthumously confer on Chris Sievey the title of national treasure?"). Altitude is giving the title a swift home entertainment release following its theatrical bow, with the film set to arrive on April 29. Commenting on the release, Eldrett said: "Being Frank has been a really exciting project for us to work on, when you mention Sidebottom to people who remember him their eyes immediately light up but we have also been finding a younger audience incredibly intrigued in this story and character. Out this weekend on digital the film is already riding high in the charts and we are following that in four weeks time with our physical release. Both DVD and Blu-ray come with some fantastic addition content from the mind Chris Sievey with the Blu-ray loaded with an additional 30 minutes of content, fans won't want to miss it and we have seen some encouraging pre-orders in the last week"
We've been tracking some of the new distributor entrants into the home entertainment and theatrical sector recently and one of those, Lightbulb Film Distribution, has its first outing arriving in cinemas on Friday March 29. The company, formed by industry stalwarts Matthew Kreuzer and Pete Thompson (from Kaleidoscope and Arrow, among others), is distributing Eaten By Lions in conjunction with Munro, after what Kreuzer said had been "a busy six months". He continued: "We have been working very closely with the producers, director and cast since we started Lightbulb Film Distribution back in October 2018. We're bringing the award-winning British comedy – a contemporary example of modern multicultural Britain – to audiences in all major conurbations and beyond, with an upweight in the north west, midlands and Greater Manchester areas, capitalising on the film's Blackpool location and core fanbase of its stars (Johnny Vegas, Asim Chaudhry, Jack Carroll). The bold artwork and trailer creative in addition to a talent-led PR and social campaign positions the film as a genuinely funny and feel-good British film with an ensemble of much-loved comedians and actors. Just this week, we ran a London VIP premiere at The Courthouse Hotel in Shoreditch, and also a public 'northern premiere' gala event in Blackpool at the Winter Gardens, which bolstered additional publicity. Jack Carroll (BGT) and Nitin Ganatra (East Enders) were on The One Show on Wednesday evening and Johnny Vegas was on Loose Women this week too, promoting the film. The PR, social and media campaigns are also targeting British Asians, which included media interviews and paid media (British Asian TV spots). The wider media campaign includes outdoor in major conurbations, as well as press, Channel 4 On Demand, and digital/social buys. Rather pleasingly the film received a four star review from Pete Bradshaw this week."
---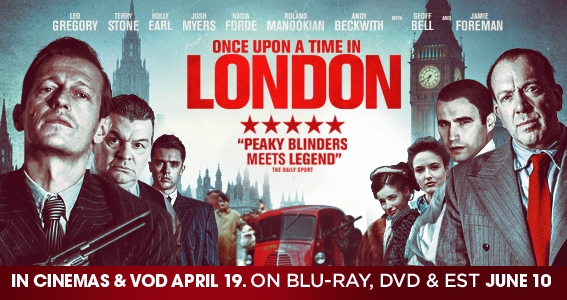 ---
More anti-piracy news after a big week last time around for the fight against illegal streaming and other snide operators. This time it's Europol, the European cross-agency anti-crime operation, which is at the heart of a series of raids across the continent targeting illegal streaming operations. It said the raids represented a "big hit" against piracy, with five arrested in 14 raids, with collaboration between authorities in the UK, Spain and Denmark. Those arrested face charges of belonging to a criminal organisation, intellectual property theft, fraud and money-laundering. Three lived on the Costa del Sol, living the high life on the back of estimated income of €8 million over the past six years. The streaming offered included films, football and numerous premium channels. It follows a four year investigation taking in the above countries, as well as Cyprus, Latvia and the Netherlands.
Comment on the "big hit" illegal streaming raids above came from the Premier League director of legal services Kevin Plumb who said: "The success of this investigation is a further example of the Premier League's hugely impactful global anti-piracy programme. We are achieving unprecedented success in the protection of our media rights, with ground-breaking Court orders blocking illegal streams and numerous actions against suppliers of illegal Premier League content resulting in significant prison sentences. The support of the authorities is crucial in our anti-piracy efforts and we are very grateful to all the agencies that played a pivotal role in this operation, particularly the Spanish National Police for leading this collaborative investigation. We will continue to invest in cutting-edge technology and work with law enforcement agencies and other stakeholders across the world to protect our rights." Mark Mulready, vp for cybersecurity services at Irdeto, also involved in the operation said: "The scale of this investigation is testament to the seriousness of piracy as a crime and the impact it can have on the industry. We will continue to support our customers, partners and law enforcement agencies to identify large-scale cross-border pirate networks and help combat piracy, resulting in the shutdown of these illegal businesses and hopefully directing consumers to legitimate and safe content sources."
In other film piracy news, this week also saw a multi-agency raid on an address in Ilford, arresting two men. FACT, alongside police and trading standards officers from east London, took part in the raid on an operation which downloaded, encrypted and distributed content from pay TV operations, including big film and TV offerings. It is believed to have raked in more than £3 million in profit. Councillor Redbridge council cabinet member for crime and safety Bob Littlewood said: "This type of fraud, on this scale has an impact upon providers of TV channels, steals their income and can lead to increased costs for legitimate subscribers. Our Trading Standards service will continue to take robust action against fraudsters protecting both consumers and legitimate businesses. Investigations are ongoing and Redbridge Trading Standards are continuing with enforcement action to bring the offenders before the courts, including the seizure of illegal assets gained from the fraud."
---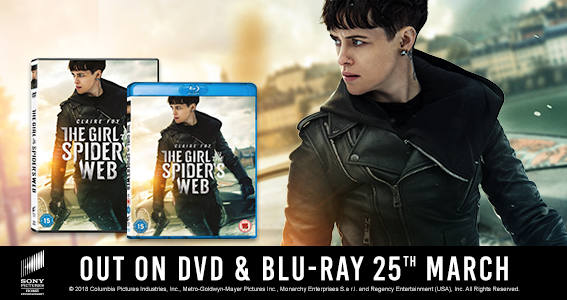 ---
"Digital piracy is still prevalent globally. Television is the most popular content for piracy and given the fragmentation of content across multiple streaming services perhaps this isn't surprising. Almost 60% of all piracy visits are to unlicensed web streaming sites, mirroring trends in legal consumption, which is moving away from ownership to on-demand. Public torrent networks, once the main method of piracy delivery, now only equates to 13% of piracy visit activity. Interestingly, in 2018 we have seen a ten percent increase in people bypassing search engines and going directly to the piracy destination of their choice. Simply focussing on takedowns is clearly a whack-a-mole approach and, while an essential part of any content protection strategy, it needs to be paired with more progressive thinking. With the right mindsight, piracy audiences can offer huge value to rights holders."
MUSO ceo Andy Chatterley on figures which show a fall in piracy in the UK (down to 5.75 billion in the UK in 2018, but up to 190b worldwide) and the move away from Torrents and downloads to streaming piracy…
Not movies, but TV and there's been plenty about the BAFTA Television awards this week, with Killing Eve expecting a home entertainment fillip on the back of its hefty nominations. All this comes despite controversy surrounding the number of nominations it got and its exact eligibility. Also scoring well as A Very English Scandal, with 12 nominations to Eve's 14. You can see the full list here…
"Tom Hanks is…" Well, this week, Tom Hanks is Colonel Tom Parker, for the screen legend is being lined up to play Elvis' manager in a new biopic of Presley and his career. The film, first mooted some five years ago, is being developed by Bad Luhrmann, who knows a thing or two about music history and musicals, if his CV is anything to go by…
Some wildly different remake of the week news now, with two projects vying for a new lease of life at various studios. First up is Guys And Dolls, the golden age musical originally starring the golden-tonsilled Frank Sinatra and not-quite-as-good-at-singing Marlon Brando. Seems as if a new take, the idea of which has been floating around for a while, is back on, with Tristar Pictures looking to produce it…
And more up to date on that front, is a not-sure-if-it's-a-remake-reboot-or-sequel- take on The Craft, the classic teens and wannabe witches tale from the 90s. Blumhouse, the home of horror and particularly smart yet mainstream outings is behind the latest incarnation…
As ever, upsetting distributors and other people over at our twitter thing
Scary stuff for a younger crowd…
Have you ever met any Angry Birds?
You're on The Raygun newsletter mailing list, which has been running for eight years, because you requested it, have been recommended to us or sent us emails. You can unsubscribe at any time, if you're daft, using the link elsewhere or by emailing as below. But of course, you don't want to do that, do you? We don't share your information with anyone else, we don't like cookies and we're the good guys. We care because you do…
To subscribe to The Raygun newsletter, please email
info@theraygun.co.uk
with subscribe in the subject matter
To unsubscribe, email

info@theraygun.co.uk

with unsubscribe in the subject
For editorial or advertising queries, contact

tim@theraygun.co.uk