SPIRIT TAKES IT TO THE BRIDGE
BACK FROM CANNES FOR HAMMERTIME
BRING FORTH THE GUILLOTINES
REVOLVER SHEPARDS IN NEW ERA…
UNIVERSAL'S KINGS OF THE RING
BFI: THE REVOLUTION STARTS AT CLOSING TIME
TRAILERS OF THE WEEK
---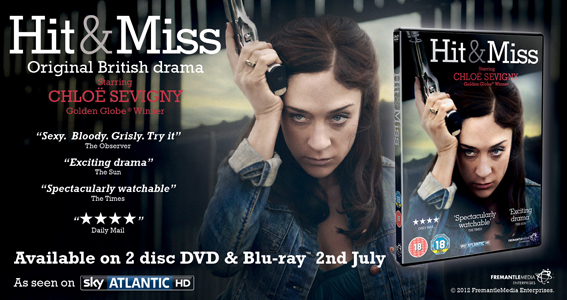 ---
If you can't read this newsletter or see the ads, please click
here
It Was A Good Week For…
After saying it was a good week for Man City supporters in the industry, we've got to say the same for Chelsea (and Spirit – see below) this week…
It Was A Bad Week For…
Oh, the irony of people in Cannes getting soaked in torrential downpours while the UK sweltered…
Last week's Raygun newsletter had plenty of football-related news and, following last weekend's shenanigans, there's plenty more this week. For starters, there was the small matter of the Champions League final. In case you hadn't noticed, Chelsea won the nail-biting final on penalties after extra-time. Spirit Entertainment will be handling the release of the commemorative DVD, one that's certain to appeal to the ever-growing band of Chelsea supporters. Spirit's Robert Callow said: "The best ingredients for the most successful season reviews are goals, plenty of drama both on and off the pitch, silverware and the icing on the cake the Champions League... Chelsea's end of season review has all of this and more.. We are very excited to once again be working with Chelsea on the drama packed release that is destined to be their most successful ever." HMV buyer and lifelong Chelsea supporter Tim Scaping, still beaming after returning from his trip to Munich, said: "The fact that Chelsea are Champions of Europe is still sinking in. The atmosphere in Munich was incredible; great people, beer and weather, fantastic stadium, but to beat the Germans on penalties was the last thing I was expecting. Good news for DVD sales too, especially in my old Kingston store."
Meanwhile, the industry's West Ham United supporters' club (of which there are a fair few) were out in force at Wembley on Saturday for the Championship play-off final that ended up with their beloved Hammers being promoted to the Premier League. The fact that the final took place slap bang during the middle of the important Cannes film festival and market made little difference to the diehard fans. Among those attending were Signature's Marc Goldberg, he flew back from the south of France on the Friday, went to the Wembley match, which his team won 2-1 and then headed back to Cannes on a 6am flight on the Sunday morning. Goldberg said: "I was home for 24 hours during the middle of the busiest market of the year, I could see it happening weeks before so I had some time to prepare. I might be slightly nuts but my brother flew in from New York for the same time frame which made me feel a lot better about my exploits. All totally worth it though; an excellent week all round." As well as West Ham winning, Goldberg's Signature Entertainment also acquired some 10 titles for UK release. Also worth noting: Anchor Bay's Thom Leaman, who missed his own engagement party to go to Wembley…
---
---
Talking of Cannes, even for those down there, Saturday was a busy evening, as Brits and football fans flocked to the Irish pub, aka Morrison's, where the football was being shown live. The rest of the festival and market around that was pretty busy too, with a number of deals and assorted films being signed and acquired. As well as Signature (see above, and there'll be a full story on all their acquisitions next week), Arrow was particularly busy down at Cannes, inking a slew of deals. Many of these were for titles from the currently hot Scandinavian area, one that has proved lucrative for Arrow via its Nordic Noir imprint. In one of its biggest deals thus far, the company has signed The Hunt, one of the most-talked about films of the festival. It features the dream pairing of director Thomas Vinterberg and actor Mads Mikkelsen, the latter starring as a man wrongly accused of a crime he didn't commit. Arrow's acquisitions chief Tom Stewart said: "We're totally thrilled to be bringing this power-house collaboration to the UK aand Ireland audience and to be continuing our ongoing strong relationship with TrustNordisk." Also from the same production outfit, Arrow has signed Bekas, a Swedish/Turkish collaboration about two homeless Kurdish boys living under Saddam Hussein's brutal regime who, after sseeing Superman, decided to head to America on a donkey. TrustNordisk's Rikke Ennis said: "When I saw a rough cut of BEKAS I was blown away. Rarely have I seen such talent and emotion combined in one film. This film has the potential to go all the way and I am thrilled that international buyers embrace the film like we do." A third title was also signed from TrustNordisk, Love Is All You Need. Tom Stewart said: "Arrow Films is thrilled to have Susanne Bier's next film, feeling assured from the wonderful screenplay that the film has true breakout potential and of course it's wonderful to strengthen our already excellent relationship with everyone at TrustNordisk." TrustNordisk's head of sales Susan Wendt paid tribute to Arrow's commitment, saying: "We are very happy that Arrow Films will be releasing Love Is All You Need. They are such a dedicated and enthusiastic team and I am more than sure that they will do a great job for the film."
Also picked up by Arrow, although not, it must be noted, from Scandinavia, but a bit further afield – Korea, to be precise – was psychological thriller The Taste Of Money, directed by Im Sang-soo, the man behind The Housemaid. Commenting on the release, Arrow's Tom Stewart said: "The Taste Of Money is a stunning piece of work that showcases some of hottest talent coming out of Korea today. Arrow Films are delighted to be bringing it to the UK and beginning a strong relationship with Daisy and Cinergy."
Another company inking a raft of deals was Metrodome, whose acquisitions executives, Joel Kennedy and Giles Edwards, had a hugely busy time, picking up titles from around the world. Key titles included Spanish horror Here Comes The Devil, Andrew Lau's $15 million action thriller The Guillotines, the Kate Bosworth starrer Black Rock, Norwegian folklore horror Thale, Italian supernatural thriller Fairy Tale and Pennhurst, directed by and starring Michael Rooker. It has also picked up, outside of Cannes, the UK DVD rights to theatrical hit The Battle Of Warsaw (a huge title with the Polish community in the UK) and the forthcoming title Once Upon A Time In Essex, a crime thriller based on the notorious Range Rover killings in the 1990s involving all sorts of dodgy geezers. It comes from the team behind the forthcoming Momentum title The Rise And Fall Of A White Collar Hooligan. Commenting on that title, producer Jonathan Sothcott said: "We're delighted to be partnering with Metrodome for this compelling new take on this iconic story. We have spent considerable time and resources researching the story and look forward to delivering an audience favourite."
---
And as we were going to press we received official word of a wealth of acquisitions made by Artificial Eye. These included one tipped by the Cannes cognoscenti as being a potential award winner and one that has already picked up a number of five star reviews, Holy Water, a surreal tale starring, among others, Kylie Minogue; Therese Desqueyroux, starring Audrey Tautou, Ye Lou's Mystery and another Mads Mikkelsen starrer, Michael Kohlhaas. It had already picked up two key Palme D'Or contenders, Love, the latest from Michael Haneke, and Beyond The Hills. Curzon Artificial Eye ceo Philip Knatchbull said: "We are very pleased to be announcing these titles, which form part of an exciting slate for the coming year. With our second acquisition vehicle in place, Artificial Eye is in a fantastic position to continue acquiring and releasing the very best in independent cinema."
We'll have more Cannes news next week and, beyond that, we'll also be running our ever-popular Postcards From Cannes feature on our website. This is the one where we ask attendees to say what the festival meant for them. Part flippant, part serious (or better still, a combination of the two), the brief is simple. We're asking anyone who went to Cannes for the festival and market, from acquisitions people to journalists, to marketers and agency people, to finish the following opening to an imaginary postcard to The Raygun and the industry: Cannes 2012 was, for me… It can be as long or as short as you like, you can talk about the serious business elements, titles you may have acquired, great films you saw, brilliant parties you went to, Brits you bumped into… If you were at Cannes, send your Postcards to The Raygun at the usual email address… Here's some of last year's entries as a reminder or stimulus… http://www.theraygun.co.uk/?p=2409
And while we're on it, there's plenty of editorial gone up on our website in the past week, with a look at Revolver's new logo (see below), a feature on bona fide kids' phenomenon Horrible Histories, more contributions to our first scary film experiences tying in with Momentum's release of The Woman In Black, and our regular look at the week in screenings and coverage for assorted DVD and Blu-ray releases. As usual, head over to www.theraygun.co.uk…
Revolver was as busy as ever down in Cannes, hosting a party for its forthcoming iLL MANORS, among other things. The company also unveiled its new look, with a new logo helping launch its 15th birthday celebrations. The logo has been designed by Shepard Fairey, the American graffiti artist who was behind the original Obama "Hope" poster that was credited with helping him win the election. Commenting on the logo, Revolver's Justin Marciano said: "After 15 years, we wanted to commission a brand new identity that reflected our contemporary ethos. We're pioneers; refusing to conform, and continuously trying to innovate, defy convention, and push the boundaries. Happily to date, this has worked to our advantage, helping us to become the multi award-winning distribution and production company we are today. We feel distinct from the rest of the industry - and that is what makes us proud to be who we are. We believe our new logo represents that."
---
Talking of Revolver, as we noted last week, its Nazis on the moon B-movie-style flick Iron Sky opened this week. Initially scheduled for a one day only theatrical release, the huge public demand (much of it generated across social media) has seen Revolver expand its plans for the film at cinemas. The one day screenings sold out across the board, and the film will now play at cinemas from today too. And this should have a positive knock-on effect for the Monday DVD and Blu-ray bow for the release. As Revolver's Dan Gilson said: "Iron Sky is shaping up to be one of Revolver's biggest releases ever. Demand for the title has seen the title charge through Amazon's pre-order rankings in a manner not seen since the Wehrmacht marched through half of Europe in 1939. Our heavyweight media campaign is in full swing and our TV spots have seen a great reaction, so we're confident that the public will goose-step en masse next week to buy the film."
Also out on Monday and also benefiting from plenty of PR and coverage was Universal's boxing documentary Klitschko, which focuses on the pugilist family. A premiere event hosted by BBC Sport's Jake Humphrey drew plenty of coverage, and a story about fellow fighter Derek Chisora generated at the event drew plenty more, both online and in print, taking in such publications as the Daily Mail, Telegraph, Mirror, Independent and others. A press junket scored coverage on BBC Breakfast, Sky Sports News, Talksport, the Chris Moyles Show and Newsbeat on BBC Radio 1, and major features in the Daily Telegraph and Mail On Sunday's Live magazine, plus loads more. Senior product manager Emma Kay sa
id: "We're absolutely thrilled with the response to the UK Premiere of Klitschko and having both Wladimir and Vitali Klitschko here to promote the film has garnered us broad and diverse coverage and has given us a fabulous platform f
or our DVD and BD release on May 28."
Retail news now, and Sainsbury's has announced a raft of changes to its entertainment trading team. Chief among these for our sector is the appointment of Matt Newman has category manager for entertainment. As well as heading up the trading teams, he will also look after the in-store proposition. Newman had managed the film and television category and, prior to that, he'd worked across music and DVD at EUK. A statement from the newly appointed md of general merchandise, clothing and logistics at the grocer, Roger Burnley, said: "This is a great opportunity for Matt and another example of our commitment to promote from within." He'll report to the the business unit director of general merchandise Robbie Feather, who joined Sainsbury's last year. All the entertainment team will now be reporting into Feather. Meanwhile, Mark Bennett has been appointed as head of digital entertainment, also reporting in to Feather. Burnley added: "Mark will continue to lead on the integration of Global Media Vault into Sainsbury's, as well as exploring other new opportunities to ensure that we continue to perform in what is a constantly evolving market place." The reshuffle comes after former head of entertainment Richard Crampton moved over to the role of category manager for petrol and kiosk. Paying tribute to Crampton's time overseeing the entertainment team, Burnley added: "Richard has run the Entertainment team for four successful and challenging years, overseeing the migration to direct trading following the collapse of EUK as well as the launch of the Entertainment website and subsequent acquisition of GMV. I would like to take this opportunity to thank Richard, and wish him every success with his new role." He concluded: "I firmly believe this demonstrates our commitment to the Entertainment category moving forward, allowing Sainsbury's to be at the forefront of our customers' minds when making their Entertainment choices as they change in the coming years."
---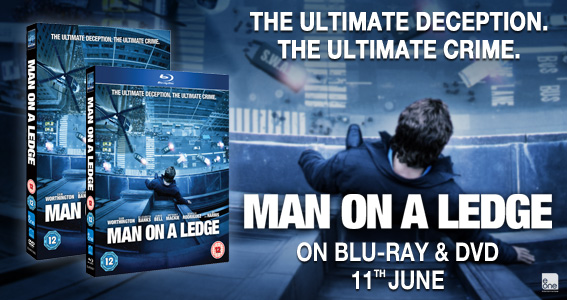 ---
Retail news of a slightly different kind and HMV has set the date for its annual Golf Day. The fifth event will take place at the Belfry on Thursday September 13, with Teenage Cancer Trust benefiting from the tournament. The previous four years events have raised just under £250,000 for cancer charities. You can find out more about the Belfry here, and more about the work of the Teenage Cancer Trust here and for more details on how to get involved, email gennaro.castaldo@hmv.co.uk
The weekend sees the latest MCM London Comic Con event taking place at its usual home, the Excel venue in east London. The expo starts today (Friday) and guests on hand will include Danny DeVito, taking part in a panel on The Lorax, Universal's animated Dr Seuss adaptation that is the title sponsor of the event. And of course, there'll be the usual DVD and Blu-ray distributors displaying their wares, among them the likes of Manga, MVM, Terracotta, Third Window and 4Digital Media. Manga's Jerome Mazandarani said: "London MCM Expo continues to to grow and is really the only London Comic Con worth being at as an exhibitor, sponsor or punter. You can't argue with the numbers. Last October's show attracted over 60,000 visitors. These aren't cooked up figures either. These are actual ticket sales. And unlike other events, the organizers didn't have to give thousands of tickets away for free to entice visitors. This is my 15th MCM Expo, I've witnessed the amazing growth and passion of the loyal fans who travel across London, the south-east and from even further afield to attend it. It's spectacular and truly is the closest thing we have to the San Diego Comic Con. See you at the show."
After its huge success with The Devils earlier this year, a title licensed from a major studio, the BFI is now working on a historical epic somewhat different in tone. Revolution, starring Al Pacino and directed by Hugh Hudson, whose earlier Chariots Of Fire is also getting a reissue this year, is due for release on June 18 and is getting comprehensive, extras-laden treatment for its DVD and Blu-ray release. The BFI's Phil Roberts said: " The BFI has worked really closely with director Hugh Hudson (Chariots of Fire) on putting this DVD / Blu-ray together - and it's an honour for us to be releasing the definitive version of his film about the American War of Independence. Since its original release in 1985,
Hugh and Al Pacino have returned to the film, making several changes including the addition of a voice-over for Pacino's character. It's a truly epic piece of British filmmaking and our campaign positions it as one of great movies about history. As such we'll be advertising in History publications as well as the film press."
Sticking with the BFI (as well as ending up in the pub, as we so often do) and one of our favourite releases of 2011 was its look at British folk rituals in Here's A Health To The Barley Mow. And once more it's done it again, this time with a look at another British ritual: the trip to the pub. Roll Out The Barrel, subtitled The British Pub On Film, is due on June 11. Phil Roberts said: "This intoxicating treasure trove of short, archive films celebrate the greatest of all British institutions - the Pub. Like a lot of people in the video industry the BFI love beer and pubs, and working on this release has been a real highlight for us all. We are doing a huge amount of grassroots work with partners such as the Pub History Society, CAMRA and breweries, and will be setting up screenings up and down the country. It's a release that will delight all pub and beer enthusiasts, as well as being probably the best Father's Day present in the world." The release is being marked by a special event due to be held at the Rough Trade shop over by Brick Lane on June 6 – we'll see you at the bar…
---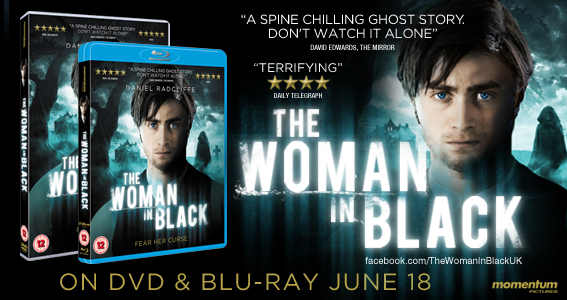 ---
"With Warner, there's simply a different view of the world, where they want to have this on a longer delay than we think is right for either our business or our consumers. Studio relationships are very important to us, but we're always balancing that with what's best for our business, and ultimately what's best for the consumer."
Galen Smith, senior vp for finance at US kiosk operator Redbox's parent Coinstar, on Warner's attempts to introduce a 56-day window between retail DVD and kiosk rental releases. Redbox has resisted the two month window…
AT THE MOVIES
The latest Marvel outing, Avengers Assemble, was finally ousted from number one at the UK box office this weekend, although its haul further increased to just under £45 million. It was usurped in a coup by Paramount's The Dictator (do you see what we did there?), which took a touch shy of £5 million in its opening frame. The only other new entry was Momentum's excellent The Raid, which started off with an impressive £417,596, a strong achievement for a foreign language actioner.
Speaking of The Raid (one of the best action films you'll see this year, incidentally), director Gareth Evans has this week been discussing a sequel to the film. Evans, who ended up in Indonesia by way of his native Wales, discussed the sequel at the Momentum showcase during the Kapow event iin London last weekend. His appearance coincided with the film's UK opening. He said the sequel will be entitled Berandal and will follow the aftermath of the titular raid on a tower block in Jakarta. It is part of a now intended trilogy and will have a larger budget. Evans is also involved as executive producer in the planned American remake of the film…
Another title we've already mentioned this week is Revolver's Iron Sky, and an email has landed in our inbox from the film's Finnish producers discussing their next projects. Blind Spot Picture's slate included IU Killed Adolf Hitler, which will be helmed by Iron Sky director Timo Vuorensola. Based on a Norwegian comic, its title will echo one of the episodes of the last series of Doctor Who. There's also an Iron Sky prequel, in the form of a three part mini-series, and a proper feature length sequel, as well as thriller Human, about a wolf that gets bitten by a woman and turns into a man.
More from Lego, as Universal is joining Warner by developing a film involving the huge toy franchise. Warner's film is believed to possibly be a CGI take on the Lego City arm of the brand. Now Universals is, according to reports, working on a live action take on Hero Factory, another strand of the Danish toy empire. As any parent who regularly steps on Lego left lying around on their living-room floors knows, it's a huge brand with children everywhere, its Minifigures are currently the bestselling pocket-money toy… Our junior correspondent for one can't wait…
WEBSITE OF THE WEEK
TWEET OF THE WEEK
We've spent the past week feeling very jealous (or well jelz to use the common vernacular) of the enormous amount of Cannes-based tweets we've been reading, with numerous critics and industry types telling us about the films they've just seen and the parties they're at… Follow us on www.twitter.com/theraygun
TRAILERS OF THE WEEK
Come on, you must have seen this already, but just in case you haven't…
Comedy trailer of the week from Will Ferrell…
Another blockbuster biggie:
Horror-meister Sam Raimi presents this horror flick:
In a bumper week for trailers, we particularly liked the look of this:
And last but by no means least, here's something from Arrow:
To subscribe to The Raygun newsletter, p
lease email
info@theraygun.co.uk
To unsubscribe, email
info@theraygun.co.uk
with unsubscribe in the subject