BROADCHURCH BAFTA BOOSTS BUSINESS
ACORN MOVES FROM THERE TO HERE
DARK DAYS FROM BASTY NUCLEUS
YELLOW BRICK ROAD LEADS TO SIGNATURE…
…AS INDIE INKS MORE DEALS
WWE VISIT HELPS BOOST WRESTLEMANIA RELEASE
HELI LIFTS OFF AT EMBASSY
ARROW VIDEO CELEBRATES WITH ZAVVI…
HEAD IN THE STARS, FEET IN ELSTREE…
---
---
I
f you can't read this newsletter or see the

ads, please click
here
It Was A Good Week For…
The Wolf Of Wall Street, getting better as the week goes on…
It Was A Bad Week For…

Anyone going to bed late because they've been watching too many box sets. Apparently almost one in five people questioned by Deloitte for a report were going to bed later because they were watching "one more episode" (more on our website later)…
Congratulations to hmv Ireland, which, if anything, was in an even more parlous state than its UK relative when the retailer slipped into administration last year. It added another element to its phoenix-like rise from the ashes today (Friday May 23) when it launched its new website, which you can find here
. It is, as one expert said to us, like "night and day" when you compare it to its previous incarnation, with tens of thousands of titles across its DVD and Blu-ray and music and games offering. New releases and titles are being added regularly, with new features and a fully-functioning pre-order element set to be added shortly. Commenting on the launch, hmv Ireland and Xtra-vision's head of online Mal Simons said: "We're delighted with the response we've seen so far to the relaunch of our hmv.ie and hmvireland.co.uk websites. Our customers now have access to the very best that our hmv stores have to offer and we can see that they are loving the new hmv experience as much as we do. Apart from being mobile optimised and easier to navigate; our new online hmv experience has made our entire catalogue available for the very first time meaning no matter where our customers are, they always have access to hmv, whether that be on the desktop, on a tablet or their mobile phone. We look forward to promoting the site following its official launch next month." Expect hmv's UK website to relaunch its own full website before the year is out too...
One of the key releases featured on the relaunched HMV Ireland website is The Wolf Of Wall Street, the best reviewed title of the week according to our regular round up of home entertainment coverage on our website and also off to a strong start on its physical release. No exact numbers yet, but it should hit the 200,000 mark and then some. It was picking up pace as the week progressed too, maybe allied to the more changeable weather. We'll be tweeting its sales performance as and when we hear from Official Charts Company on Sunday, check there and our website for more updates.
---
---
Some news from the video on demand world now and Amazon Prime Instant Video has made a couple of interesting announcements this week. Firstly it has stated that Vikings, the series that airs exclusively in the UK via the svod service, has become its moist watched television series ever, an impressive feat. It was boosted by the recent arrival of the season season of the History Channel-produced programme. Amazon Prime Instant Video vp Tim Leslie said: "The way in which we watch TV has changed. Our customers want to watch great TV shows at their convenience. Vikings was the first of many critically-acclaimed TV shows we brought to the UK before traditional broadcasters and the fact that it is the most watched content on our service will give producers of quality content even more reason to launch on services like ours rather than terrestrial channels." We also understand that Broadchurch has enjoyed a whopping 225 per cent surge in viewership since its BAFTA triumph on Sunday night (for more on that, see below).
Netflix has this week confirmed that it is spreading its wings further across the EU, launching its subscription vod service in a clutch of countries in mainland Europe. Territories set to come under its spell include Germany, Austria, Switzerland, France, Belgium and Luxembourg (and yes, we are aware that not all of those are EU member states). Exact dates have yet to be revealed, interested parties can go to Netflix's main website and sign up to receive notification when their respective country comes on board. Netflix now boasts of 48 million members in 40 countries, with Denmark, Finland, Norway, Sweden and the Netherlands joining the US, UK and Ireland.
And while we're at it, Netflix is set to spend a whopping $100 million on a series based on the life of the Queen. The Crown is being penned by Peter Morgan, the man behind the likes of The Audience, which starred Helen Mirren as the monarch. It will span her entire reign, and the svod service is said to have beaten off competition from both ITV and BBC. The 20 part series is being developed by the Sony-owned Leftbank and although there's no official confirmation yet, a source said: "The focus will be on politics and political machinations, in much the same was as The Audience focused on the Queen's meetings with the prime minister of the day."
---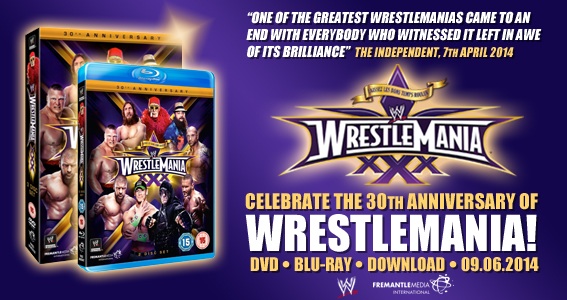 ---
So, back to the BAFTAs and RLJ Entertainment's Acorn operation was enjoying the benefits of Broadchurch's success at the awards too, where the series and its talent picked up three of the prestigious gongs. It's now a year since it was first released, with a Blu-ray special edition following later. For the label it has become a perennial favourite, what's more it has surged again this week, taking the number one spot on iTunes and shooting back into the top five on Amazon. RLJ md Paul Holland said "It's really exciting to have a title that keeps on giving; and with the US version starting soon and Series Two due early next year, this now 'iconic' first season still has new audiences to find on DVD and DTO."
Acorn has continued to mine an increasingly gritty shaft of homegrown dramas, the latest, after the recent The Escape Artist, was From There To Here, which premiered on Thursday night to much acclaim with what The Guardian described as a "true moment of 'What now?'" right at the end. Paul Holland, again, said: "It's a highly toxic and rewarding mix of Euro 96, the Manchester rave scene, love, family, City, United, drugs and sweets, set off by the infamous IRA bomb that changed the face of Manchester. Brilliantly written, cast and produced, it is a must see for anyone who lived 'Manchester' in the nineties. Personally I love this series and can see it being an award winning piece of drama that has great sales potential on DVD and DTO."
---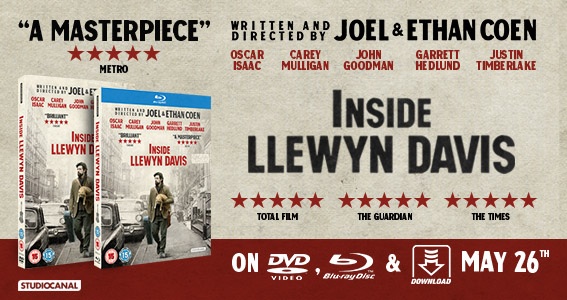 ---
Regular readers will have been following our reporting of independent labels fearing the words as new amendments to the Video Recordings Act were brought into effect, One of the key players voicing those fears was Marc Morris of Nucleus Films and we're delighted to report that his major project, a collaboration with business partner Jake West, Video Nasties: The Definitive Guide Part 2 is now scheduled for release of July 14, tying in with the 30
th
anniversary of the introduction of the act. The three-disc set features all 80 plus trailers for 82 titles that were featured on the DPP's notorious Section 3 list of films that might be prosecuted (but never were) as well as a brand new documentary, Draconian Days, looking at the second wave of tabloid-led outrage over videos. West said: "I see Draconian Days as a companion piece and a direct continuation of the fascinating history of Video Nasties, which I started in the last Documentary Moral Panic, Video Nasties And Videotape. This one picks up the story from the passing of the Video Recordings act 1984 and the effect it had on censorship under James Ferman's rule at the BBFC up until 1999. This and the further moral panic that ensued, together with the impact of the Michael Ryan Massacre, the Bulger Murder and David Alton's notorious Amendment that would have banned all films above PG created a strange situation for the horror fan." Morris added: "I too remember this time, and how renting horror videos was a frustrating experience. I became part of the underground tape-trading network, and travelled abroad to import my own uncut horror videos. I attended film fairs, horror film festivals and have a lot of scary memories of those days. We feel this documentary pays tribute to those days. We've been working on this amazing follow-up box set for over two years. We know collectors won't want to miss it." We'll have more on this shortly on our website, but it's worth noting that a special screening of Draconian Days is taking place in conjunction with FrightFest at London's Prince Charles Cinema on July 3. See you down the front…
To the Vue cinema in Leicester Square, where Signature was hosting a special event for its biggest theatrical release so far, Legends Of Oz: Dorothy's Return. The film is due to open this weekend just in time for the busy half term holiday season. The event was filled with kids, face painters, those people who can twist balloons in to all sorts of shapes (we got a Toto, thanks very much) and photographers comping ourselves on to yellow brick road backgrounds. And the film itself? Well, our junior correspondent loved it and it went down a treat with the rest of its young audience too. Expect a high profile home entertainment bow later in the year. Signature's Diana Curameng said: "The Legends of Oz: Dorothy's Return special preview screening held at Vue Leicester Square was a really fun event with a great turnout of families. Not only did the kids seem to enjoy the film, but so did the parents. We hope this is a precedent for its theatrical release this weekend as we plan ahead for its physical release next quarter."
---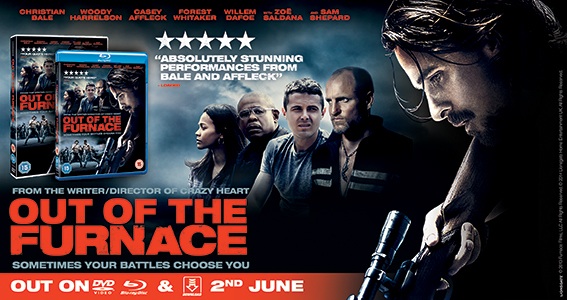 ---
Sticking with Signature and the ever-growing label has announced a raft of acquisitions from Cannes, where it picked up half a dozen titles. These range from post-apocalyptic actioners (Young Ones, starring Nicholas Hoult, Elle Fanning and Michael Shannon) to animated adventures (Legend Of A Rabbit, the sequel to Kung Fu Rabbit) by way of music documentary (EDM doc Leave The World Behind, featuring the Swedish House Mafia). The other three are Predestination, a sci-fi thriller starring Ethan Hawke; Hellion starring Breaking Bad's Aaron Paul and The Rise Of The Krays, the latest from Rise And Fall Of A White Collar Hooligan producer and director Simon Phillips and Paul Tanter. Commenting on the acquisitions, Signature's Marc Goldberg said: "It's been a strong market for us. The titles we have picked up are quality films with high production values and talented cast who are right at the top of their game."
Oh, and while we're on Cannes, we'll have more from the festival and market as the contacts are finalised and the ink dries. We'll also be reporting in full from the festival, canvassing opinions from people across the industry who were there for our regular annual feature. If you were in the south of France for the event, seeing films, buying films, drinking at the Petit Majestic, then please send us your postcard-sized thoughts on the subject of "Cannes 2014 for me was…" to the usual email address…
To the giant O2 arena in south east London, where the WWE were hosting two nights at the venue as part of the organisation's European jaunt. Two consecutive nights (Raw and Smackdown) were filmed for transmission on Sky (and around the world), which helped give UK and European DVD, Blu-ray and DTO distributor Fremantle the perfect platform to launch its Wrestlemania release, due on June 9. It advertised the release on giant screens between bouts, as well as pushing other current and new releases. This year's Wrestlemania event was, as we've noted here previously, one of the biggest for years, featuring notable matches involving the likes of The Undertaker - his grapple providing Wrestlemania with one of its most infamous moments ever. Wrestlemania 30 was a hugely talked about event, meaning the June release stands to be one of the bestselling WWE releases in recent years. Fremantle's Ken Law said: "The Wrestlemania Revenge live tour landing in May is the best promotional run in to our 30th Anniversary release of Wrestlemania on June . This momentum continues on with our biggest ad campaign to date for WWE. We also have various limited edition SKUs to excite the fans and money-can't-buy 'ring used' Wrestlemania 30 items to use for promotion. This release is really shaping up to be the best for years."
---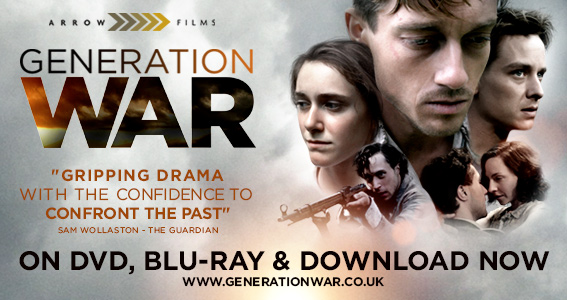 ---
Also in our packed week, we headed to the Mexican ambassador's residence in Knightsbridge for a reception the launch of Network Distributing's Heli, attended by the director Amat Escalante. Margaritas and Sol beer were among the drinks on offer, as ambassador Diego Gomez-Pickering introduced Escalante and Network md Tim Beddows to the assorted guests. He said the creative industries were worth 30 per cent of Mexico's economy. Speaking to The Raygun later, Beddows said: "We're thrilled to bring Heli to UK audiences almost a year since Amat Escalante won the director's prize in Cannes. We're even more thrilled that he's here joining us to help promote the film. I hope cinemagoers see past the controversial headlines the film generated last year and appreciate the beauty of it." The film opens at cinemas today (Friday May 23) ahead of its home entertainment bow later this year.
The acclaimed Arrow Video label, which offers up all manner of genre classics, exploitation fare, former VHS fodder and plenty of horror, is celebrating its fifth birthday this year and is planning a raft of activity, including talent-led fan events, special merchandise and exciting competitions. It kicks off the anniversary activity by launching six repackaged Steelbooks of some of its best titles, taking in Maniac Cop on June 23, Day Of The Dead a week later and then further down the line, Black Sunday, Inferno, City Of The Living Dead and Phenomena. All of them will be available exclusively via Zavvi. The retailer's Joe Anderton said: "Zavvi is delighted to get the chance to be part of Arrow Video's 5th Birthday celebrations by releasing 6 fantastic Ltd Edition Blu-ray Steelbooks. Arrow's continued passion for quality physical product is something we share at Zavvi and we look forward to seeing what weird and wonderful releases they have planned for the next five years." Arrow Video's Francesco Simeoni said: "We are delighted to unveil a host of new SteelBooks available exclusively through Zavvi to celebrate our label's fifth birthday and with many more exclusive promotions and events including a short film competition, celebratory t-shirts and other merchandise as well a full scale fan event later in the year with celebrations continuing into Q4."
---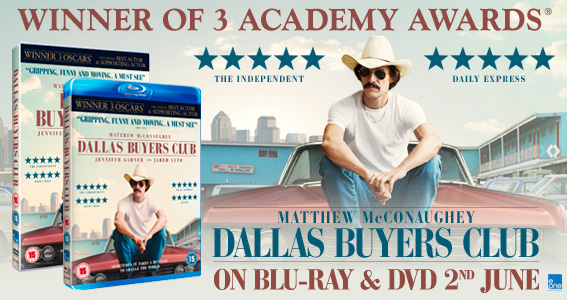 ---
Sticking with Arrow Video and the imprint and sister label Arrow Academy has unveiled its Q3 line up, as trailed both on YouTube (and here) last week. In terms of product, July sees 80s VHS action in Remo Williams: The Adventure Begins, The Wachowski Brothers' debut Bound; Marcello Mastoianni starring in Italian detective tale L'Assassino released through Academy; Walerian Borowczyk's The Beast, once turned down by the BBFC and seminal Japanese hitman tale Branded To Kill. In to August, there's Mark Of Devil, starring Udo Kier; Rabid Dogs and Kidnapped, two versions of the same Mario Bava film; Jules Dassin's pre-Rififi outing Brute Force and the wonderfully named Killer Klowns From Outer Space. Q3 ends with September releases for five disc set of Stray Cat Rock: The Collection; Italian criminal tale Salvatore Giuliano; classic B-movie Night Of The Comet and David Cronenberg's Shivers. Arrow Video's Francesco Simeoni said: "We were thrilled with the response to our video, which propelled discussion on forums and social media to new heights and has had a very positive impact on our Q3 announcement, with teases like David Cronenberg and Gina Gershon being realised with highly desired titles Shivers and Bound everyone seems to be pretty overwhelmed with excitement which bodes well for another strong quarter."
Meanwhile, at eOne, the company is continuing with a strong set of releases, next title we're looking at is Gagarin: First In Space. Commenting on its release, eOne's Helen Mullane said: "Set against the drama of the space race, Gagarin: First in Space tells the incredible true story of the first man to leave our planet, a leap into the unknown demanding extraordinary courage. We're proud to be releasing this exciting, powerful and beautifully realised tale on DVD on June 23. Our targeted marketing and PR campaign uses the film's stunning visuals to ensure maximum appeal to our target audience.
Former Blockbuster staffer Jon Spira, who has not only run his own rental store but also penned a book about the industry, Videosyncratic, has looked to crowdfunding website Kickstarter to fund his sophomore feature film (his first, Anyone Can Play Guitar, came out a few years ago). Elstree 1976 is a documentary looking at 10 people who appeared in the original Star Wars film, shot in the time and place of the title, albeit behind masks or helmets. The 10 range from Dave Prowse, aka Darth Vader (and the Green Cross Code Man) through to bit part players, extras and even some excised from the final cut. He's already raised two thirds of his target, why not support him (or even acquire it for UK release) by clicking here
. Commenting on the fund, Spira said: "It's a really unconventional film and a completely new perspective on Star Wars and the effect it had on the lives of some of the most tangential people involved with its production. The film has been shot now, the trailer's up on Kickstarter and we just need this last bit of money to get the film through post-production."
---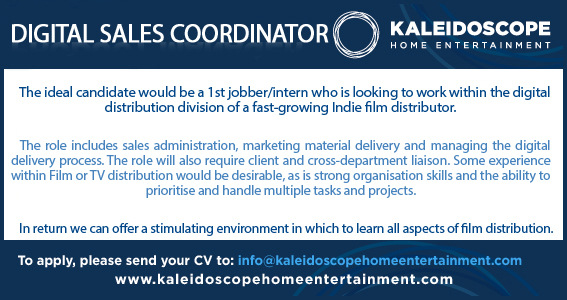 ---
As everyone noted, Godzilla "trampled" the opposition at UK cinemas, taking £6.4 million in its opening frame. The only other new release in the top 10 was The Two Faces Of January, which took more than £300,000 in its first weekend.
Star Wars news, and with Godzilla riding high, director Gareth Edwards has this week been unveiled as the man to direct the first in a seemingly endless series of Star Wars spin-offs. His take on the universe will be released in 2016…
Also on the director front, Alfonso Cuaron has been offered the gig to helm a new prequel planned for The Shining… Not happening, however, will be Edgar Wright and Ant-Man, with the Brit exiting the film with the Disney-owned Marvel and Wright confirming he is leaving the project due to that old chestnut of creative differences…
Sticking with superheroes, albeit in the DC Universe and much online chatter has been devoted to the official naming of the eagerly awaited team up between the Man of Steel and the Caped Crusader. It will be entitled Batman V Superman: Dawn Of Justice. We're still waiting to read something vaguely witty about it, despite numerous events…
Looking better with each trailer, it's the Guardians Of The Galaxy…
Oscar talk started early for this Cannes hit…
Forthcoming from a rejuvenated Icon…
More from The Hooligan Factory…
To subscribe to The Raygun newsletter, please email
info@theraygun.co.uk
with subscribe in the subject matter
To unsubscribe, email
info@theraygun.co.uk
with unsubscribe in the subject
For editorial or advertising queries, contact
tim@theraygun.co.uk