SVOD: THE LOCKDOWN WINNER
ERA FIGURES SHOW SHOPPERS WILL RETURN TO STORES…
…AS SKYWALKER, FROZEN, BIGGEST COVID SELLERS
STAR WARS SHOWS OFF ITS STEEL
FLASH SAVES THE WORLD, AGAIN,
HOLD YOUR BREATH FOR GODARD ANNIVERSARY
…LA HAINE BIRTHDAY RELEASE LEADS THE CHARGE
ALTITUDE CINEMA SUPPORT MEANS BUSY HOME ENT Q4
TRAILERS OF THE WEEK
---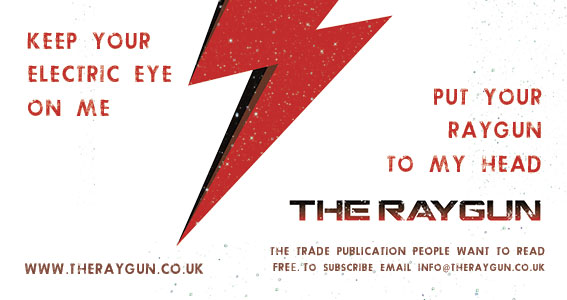 ---
If you can't read this n

ewsletter or see the ads, please click here.
ERA, the Entertainment Retailers; Association, has unveiled its latest wave of entertainment tracking, with the study once again looking at how and what the public consumed at home. And the latest quarterly data, which began at the end of May, well into the lockdown, has confirmed the fact that subscription video on demand services, as well as music and video game services, was the big winner during the Covid-19 crisis. Among those, Disney+, launched as the lockdown kicked in, has been the big winner, topping the list of services consumers questioned in the survey had subscribed to since the lockdown started. More than 10 per cent had signed up ahead of Netflix (8.4 per cent) and Amazon Prime (across music and video, with 5.6 per cent). The top 10 also included Sky's satellite services, Now TV, Apple TV and Amazon Prime Video alongside music services. And more than 60 per cent of those who'd subscribed to any of the top 10 all said they would continue to subscribe. As ERA chief Kim Bayley said: "These are incredible results and show that digital services were not just a distress purchase during lockdown, but are continuing to transform Britain's entertainment habits for the long term. The significant investment by digital services in convenience, range and accessibility are clearly paying dividends."
There was good news for physical retailers, as despite pandemic closure measures meaning customers couldn't visit their local high street, many consumers have pledged to return – 80 per cent, or four out of five, said they would spend as much if not more when shops were reopened. Although a note of caution was sounded by younger customers, one in three aged under 25 years old would shop less or a lot less than they did prior to lockdown. The research also threw up some interesting figures about premium vod, in the wake of the likes of Trolls World Tour among others landing on screens at home rather than in shuttered cinemas. The report noted: "The relatively small number of titles so far available means it is unsurprising that 98 per cent of respondents said they had not tried premium video on demand during lockdown, but when asked about their future intentions, they were little more enthusiastic – 76 per cent said they were unlikely or very unlikely to rent a PVOD, with 17.7 per cent neutral and only 6.3 per cent likely or very likely to participate." There were also interesting signs about people planning to return to out-of-home leisure activities, with live music and festivals least likely to see punters returning, although cinemas fared better (more than 70 per cent of those surveyed attended the cinema, almost 40 per cent would return).
Finally as part of the ERA study, the organisation worked with the Official Charts Company to assess entertainment sales across music video and games. Video was most likely to score with consumers looking to buy product, with the top two sellers , each selling more than half a million units, being video releases – Star Wars The Rise Of Skywalker and Frozen 2, followed by games titles such as FIFA20 and the latest Call Of Duty and Grand Theft Auto outings. Some 16 or the top 40 lockdown sellers were video, including half of the top 10 (1917, Jumanji The Next Level and Bad Boys For Life were the other trio), with just three music titles in the top 40, the rest were video games. ERA ceo Kim Bayley said: "The resilience of entertainment sales even during the lockdown was remarkable. It was an incredible result for Disney Studios, coming on top of the successful launch of Disney+, but it also highlighted the strength of the biggest videogames. The games business typically focuses on new releases. Call of Duty: Modern Warfare was released in August 2019, FIFA 20 came out in September, and Grand Theft Auto V is nearly seven years old."
---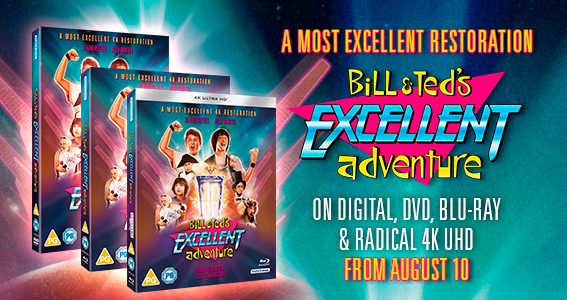 ---
Official Film Chart News and with Trolls World Tour still dominating – it's now held the number one spot longer than any other title this year, outdoing even Disney sequel Frozen 2 and Star Wars instalment The Rise Of Skywalker – in a family and price promotion dominated top 10. It's a sign of the film's longevity and continued word of mouth, we've seen plenty singing its praises just this week, some time after it first appeared as a PVOD title. The sole new entry comes in the shape of another Star Wars limited edition Steelbook release, with Empire Strikes Back following A New Hope into the top 10 on the back of the release. With more to come, it's brought bigger rewards than expected too, with the franchise going above and beyond home entertainment expectations once more (a familiar sight for more than a generation. Commenting on its success, Steve Cook, head of buying for DVD and Blu-ray at Zavvi parent The Hut, said: "The Star Wars 4K Ultra HD steelbooks have been phenomenal, the original trilogy films the stand out success but all have so far exceeded expectations and with still more to come. There had already been an beautiful Star Wars 4K Ultra HD box set in the market so it's great to see that customers still wanted more product and I'm pleased to say, we delivered. How good is the artwork? I'm currently replacing pictures of my family with framed Steelbooks which isn't going down too well at home!"
Another title that's got off to a flying start is the eagerly awaited first ever Blu-ray release for the original telly take on classic horror The Woman In Black. The version, originally brought to the screen in the 80s by folk horror master Nigel Kneale, and painstakingly restored for a first ever high definition release by Network, has sold out of its limited edition SKU, with a standard version now set to arrive from the company. We've seen it all over social media, with a real buzz about the title .Commenting on its success, Network's Juan Veloza said: "Our highly anticipated limited-edition Blu-ray of Nigel Kneale's adaptation of The Woman in Black was released last Monday, with exceptional results for our DTC channel, networkonair.com. In fact, uptake was so good it has now sold out. Fans' reactions and comments have praised the quality of the restoration and packaging. The release was supported by a comprehensive publicity and marketing campaign, including the first ever commentary collaboration between Kim Newman, Mark Gatiss and Andy Nyman. It also delivered over 100 pieces of coverage across national and specialised media, with an impressive piece in The Guardian that was seen over 700,000 times last Friday, making it the most read article that day and remaining in the top 10 over the weekend. We are delighted with the results and are looking forward to the next phase that will bring standard DVD and Blu-ray editions to our online store and general retail."
Also just out, and off to more flying starts, are two sci-fi-related classics from Studiocanal; and although Flash and Bill And Ted's Excellent Adventure are as far apart from each other as you can get, the Queen-soundtracked 1980s take on the hero, and the daft comedy have one thing in common – both have sold exceedingly well in their first days of release. Commenting on Flash, Studiocanal's Alison Arber said: "This is no Flash in the pan! We are ecstatic with the early sales success of our brand new 4K restoration of Flash Gordon. We all need a bit of sparkle and Brian Blessed right now - Flash really has saved every one of us!"
There was plenty of buzz around both Studiocanal titles on social media, driven by the company itself and assorted merchandise giveaways and exploded pack shots showing the strength of the assorted packages. Bill And Ted's Excellent Adventure arrives as the new iteration reuniting stars Keanu Reeves and Alex Winter, readies itself to land in cinemas. It too has exceeded expectations and as the company's Carys Gaskin noted: "The time was clearly right for the Great Ones to return and tell us to Be Excellent to Each Other once again, as we've seen a wonderful response to our most triumphant restoration of Bill & Ted's Excellent Adventure this week and in cinemas recently, despite the bogus heatwave!"
Meanwhile, Studiocanal is pressing ahead with further plans for its catalogue and releases, The company has this week announced its plans for another classic 4k restoration and lavishly packaged release, this time for Jean Luc Godard's French New Wave classic Breathless. The film is celebrating its 6oth anniversary this year and the release, slated for November, includes a superlative edition that comes complete with the soundtrack on vinyl, and much more, as Studiocanal's Alison Arber outlined. She said: ""We are thrilled to be releasing a brand new 4K restoration of Jean-Luc Godard's influential, groundbreaking first feature length film - Breathless. Celebrating its 60th anniversary this year the film stars Jean Seberg and Jean-Paul Belmondo and is an early example of The French New Wave. Available on limited 4K UHD collector's Edition with 12" original soundtrack, UHD, Blu-ray, booklet, artcards and poster and on standard DVD, Blu-Ray and digital."
---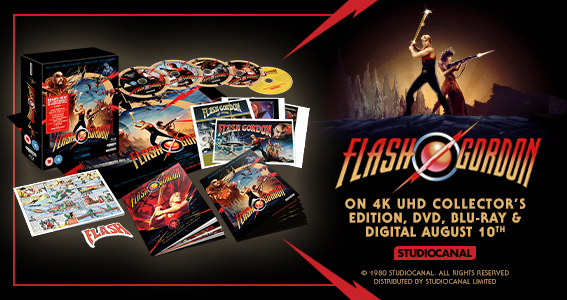 ---
The BFI is planning to reopen its flagship Southbank cinema complex in September, and among the seasons ushering in its autumn line-up is Redefining Rebellion, a programme of 14 films and further events looking at the influence of seminal French race flick La Haine, celebrating its 25th anniversary this year. The season features a re-release of the film at its heart, with Riz Ahmed among those celebrating the impact of Matthieu Kassovitz's groundbreaking film about racial tensions in the Paris suburbs, with the director also joining in. Kaleem Aftab, REDEFINING REBELLION programmer, said: "It's a great honour to be asked to programme the lead season for the reopening of the BFI Southbank centred around the 25th anniversary 4K re-release of La Haine, one of the all-time great films. Redefining Rebellion is a look at how filmmakers have challenged orthodox thinking and the idea of the hero. I see the season as a challenge to the British Film Industry to make long overdue structural changes that will result in presenting more interesting protagonists. But most of all, I want audiences to have the best time, in the cinema, the Mecca for great movies." Stuart Brown, BFI Head of Programme and Acquisition, said: "Great art, such as Matthieu Kassovitz's La Haine, can challenge our understanding of the world. La Haine was an incendiary, game-changing film when it was released in 1995, and in both style and substance it feels more relevant than ever 25 years on. We're excited by Kaleem's approach to programming this season, combining some surprising film choices with titles that undoubtedly share their DNA with La Haine. The result is a bold and varied programme, which will provoke debate about our society, and we cannot wait to present these films for audiences who have sorely missed the unrivalled thrill of the big screen experience."
What's more, the reopening of the BFI Southbank as well as the anniversary release of La Haine make way for a special anniversary home entertainment release due in the final quarter of the year, in November. Commenting on the impending release, which is still being put together, but insiders have said is looking rather tasty, the BFI's Phil Roberts said: "La Haine might be 25 years old but it feels as fresh and relevant as ever and we are excited to be introducing it to a new generation of film fans. We have a great campaign lined up to support both the Theatrical and Blu-ray campaign (it is out as a Limited edition Blu-ray in November). Including our new trailer which has already been going down a storm with audiences https://www.youtube.com/watch?v=FKwcXt3JIaU ."
Sticking with the BFI, and Riz Ahmed, who we mentioned above, and the organisation have announced the acquisition of Mogul Mowgli for release. The film is co-written and produced by Ahmed, who also stars as a Pakistani rapper who faces life-defining challenges as he's about to embark on a major tour. It's the first fiction film from documentary maker Bassam Tariq, who's crossing over from non-documentary projects. Stuart Brown, BFI Head of Programme and Acquisitions says: "MOGUL MOWGLI is a rare thing. Every now and then a piece of art will feel like a jolt. Bassam Tariq and Riz Ahmed have achieved that with this film, it's electrifying. We love how urgent it feels and how layered it is; it's raw and sophisticated at the same time. Riz's performance is mesmerising, magnetic – his best ever. We can't wait to bring this film to audiences in the UK." "I'm excited to share this deeply personal story with audiences, and for them to see the new cinematic language that Bassam has created to tell it – rich with references from Islamic and South Asian art," said Riz Ahmed. "The BFI is the perfect home for a film as bold as this." Thomas Benski, CEO Pulse Films added: "MOGUL MOWGLI is a true testament to the creative vision of Bassam Tariq and Riz Ahmed, it is a film that is as unique as it is vital. We are thrilled to be partnering with the BFI, who have a rich history of creating campaigns that connect audiences with ground-breaking films. As partners, they are brilliantly collaborative and are not afraid to take on bold ideas, which was crucial in our decision-making process. We cannot wait for UK audiences to experience the rich tapestry of MOGUL MOWGLI later this year." Jean-Felix Dealberto at Charades says: "We are excited to be partnering up again with the BFI on a strong British debut. The BFI has been a longstanding supporter of Bassam Tariq's work. We really admire the way that they bring content to audiences and are looking forward to the upcoming release of MOGUL MOWGLI in its domestic territory."
---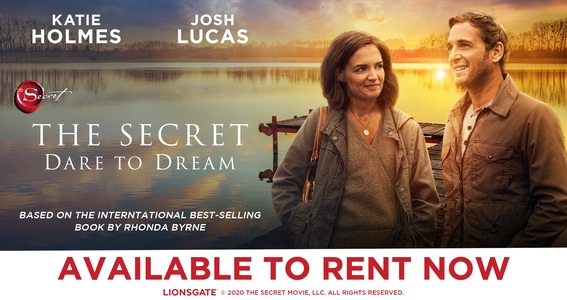 ---
It was one of the first companies to return to cinemas, with Russell Crowe's headlining grabbing actioner Unhinged part of the charge, and, as we noted here last week, Altitude is now nicely placed for a strong final quarter release slate. Its schedule for October and November is brimming with titles that will come to digital and physical on the back of theatrical releases, heightening profile and awareness. First up is October 5's Dead Water ("Dead Calm meets Captain Phillips," according to Altitude's head of home entertainment, Adam Eldrett). Into November, there's more water in the shape of Black Water: Abyss. "It was one of the first films to go into cinemas after lockdown," said the company's Eldrett. "Titles such as Crawl have done well and creature features are making a resurgence, what's more, we're making a name with them. They sell well, and it's another string to our bow." Also in November comes another film straight from the cinema, Stage Mother, a tale of an ultra-conservative mum from Texas who ends up decamping – and camping up – to San Francisco to save her dead son's drag club from closure. A bona fide feelgood film of the summer, the title crosses over to older, home entertainment loyal audiences, as well as being a huge hit with LGBTQ+ audiences. And then shifting genre gears again, also in November, comes current box office hit Unhinged (as Altitude's Bryony Forde noted here last week, and it's worth repeating given the independent's support for theatrical exhibition as lockdown eased: "We are proud to have been able to support exhibition when they need it the most by providing new content for a range of audiences with Unhinged following on from feel-good comedy drama Stage Mother and crocodile horror Black Water: Abyss." The last Q4 release will be Les Misérables, not a Victor Hugo musical, but an Oscar-nominated, gritty police corruption thriller set in the present day in the district where the great French author originally penned his masterpiece. The film will arrive in cinemas in September, along with the resultant buzz surrounding it, which should send it to dizzy heights. There's plenty more due too – the coming weeks will see Altitude unveiling a raft of feature film documentaries and the likes, taking in sporting, musical titles and more, including a global cinema event for David Attenborough; A Life On Our Planet on 28 September in association with WWF. The company has added these feathers to its cap in recent years, the huge success of a documentary such as Amy, which charted the tragic life and death of the singer, has helped it set a template for one-day, event-style theatrical releases, followed swiftly by home entertainment release in the run-up to Christmas. As the company's Eldrett teased: "We identified what I've called our icons range after the success of Amy. It's great to have these titles and we know the strategy for releasing them. We've got some great titles due in Q4 and we'll be announcing them in the coming weeks." Keep 'em peeled and keep reading The Raygun and following us on Twitter for more.
101 Films' excellent Black Label has quietly amassed a rather impressive back catalogue of rarely seen gems, undiscovered classics and cult favourites from over the years. Its recent release of Phase IV, designer Saul Bass' only film as director, is one of our favourites of the year and has, the company says, gone down a storm alongside the likes of Split Second with fans of the imprint. It's now announced its next release, the 16th on the label, in the shape of another rarely seen belter making its Blu-ray debut. Brain Dead stars Bill Pullman, and was originally released in 1990. Commenting on the title, 101 Films' Tim Scaping said: "We've unearthed another under-appreciated gem for our next Black Label release, in the form of 1990's Brain Dead. The film comes with great pedigree, being based on a story by legendary Twilight Zone writer Charles Beaumont, and stars Bills Paxton and Pullman along with Bud Cort and George Kennedy. While it contains elements of horror and sci-fi, Brain Dead is a difficult film to pigeonhole, so we've put together a 45 minute documentary to help put the film in context, including extensive interviews with director Adam Simon and make-up artist Barney Burman, whose face graces the iconic artwork!"
Keep an eye out for apocalyptic thriller She Dies Tomorrow, which is currently building up a head of steam ahead of its August 28 release across Curzon Home Cinema, digital download and through the BFI Player. The title is winning plaudits and picking up a buzz ahead of the release from Blue Finch Film Releasing, and the company's Mike Chapman told The Raygun: ""We're thrilled to be handling the release of this incredibly timely film and have enjoyed collaborating with NEON. She Dies Tomorrow is existential horror at its best and Amy Seimetz has created something very special that will resonate with audiences."
Out on Monday August 17 and in stores is the latest from the DC stable is an animated looking at feature Deathstroke Knights & Dragons, one of the comics giant's more outre baddies. Knights & Dragons looks at his origins, and, as Mary Ellen Thomas, Warner Bros Home Entertainment senior vp for originals, animation and family marketing noted: "Deathstroke: Knights & Dragons gives DC Animated Movies' their first true look into the complicated backstory of one of DC's most controversial characters – Deathstroke is sometimes villain, sometimes anti-hero, and always deadly," said Mary Ellen Thomas,. "Michael Chiklis does an incredible job capturing the ruthless approach and conflicted internal struggles of Deathstroke."
---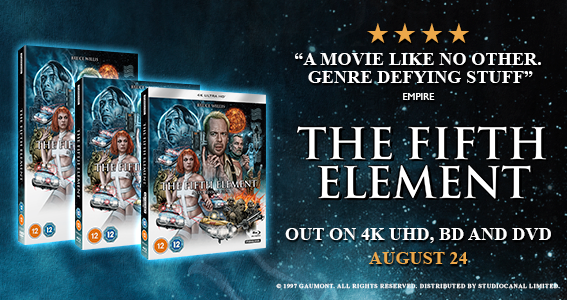 ---
"The creative community in Europe has been vital to our success in producing high-quality Amazon Original TV series and movies for our global audience, and it is essential for us to help that community through this pandemic. We've made our first donations of £1.5 million today to provide support to the talented freelancers from the UK's creative community who have been directly affected by the closure of theatres and halt in TV & film production. As we gear up production on a number of Amazon Original series across the UK and Europe in the coming months, we're committed to continuing to support Europe's talented creative community through this crisis."
Jennifer Salke, Head of Amazon Studios, announcing a £6 million fund yo help out creative industries, with the first tranche, a quarter of this, going to the FIlm and TV Charity and the Theatre Community Fund.
"We're incredibly grateful to Amazon for demonstrating such huge support for people working in television and film at this most difficult time for the industry. This fantastic donation to the Film and TV Charity will kick-start a new fund to support the diverse talent in our industry through the recovery process. We know that the pandemic has a disproportionate impact on people who are already underrepresented in our industry and that we must take action to prevent even greater inequality. There is a time-limited opportunity to protect the diversity of our industry for the future and I hope that others will seize this moment to contribute to our Covid-19 response."
Alex Pumfrey, CEO of the Film and TV Charity
"We're utterly blown away to have such an extraordinary level of support from Amazon. Our theatre community has never been more threatened or fragile and this donation, alongside those from other industry individuals, is a game changer for its future. On behalf of the Theatre Community Fund we extend a huge thank you to Amazon for the acknowledgement of the value and power of UK theatre and how we as an industry will survive anything when we hold each other up in times of crisis."
Theatre Community Fund (Olivia Colman, Phoebe Waller-Bridge and Francesca Moody)
"We recognise that the last few months have been difficult for many people in the performing arts and screen industries given the impact of Covid-19. This donation from Amazon adds to the unprecedented support from the UK government to help secure these brilliant industries' future and help them thrive once more."
Caroline Dinenage, UK Minister for Digital and Culture
Of all the modern production outfits, perhaps the best known among hardcore film fans, especially genre fans, is Blumhouse. And the news that Amazon Prime Video is launching a series under the Welcome to the Blumhouse banner. Eight feature length films will launch from October, with the first four arriving in pairs over two weeks from October 6. "We are excited to launch 'Welcome to the Blumhouse' with this exhilarating and provocative slate of original films for the first time ever on Prime Video. This collection from diverse and emerging filmmakers was a thrill to put together with our wonderful partners at Blumhouse Television," said Julie Rapaport, Co-Head of Movies for Amazon Studios. "These chilling stories have something for everyone - ready to fright and delight genre fans and newcomers alike - and we are excited to share them with our global Prime Video customers." "We're beyond excited that the visions of these talented filmmakers will finally be seen by genre fans around the world, especially during this time when people are seeking to escape and be entertained. And we love the innovative idea of programming like the classic drive-in or repertory theater experience," said Marc Wiseman and Jeremy Gold, co-presidents Blumhouse Television. "Amazon have been incredible partners, linking arms and supporting the creative visions throughout the process of making these films."
Meanwhile, unlikely remake news of the week will see Three Men And A Baby, possibly the most 80s comedy of all (itself a remake or an earlier French outing), is getting a new lease of life. And Zac Efron, he of High School Musical turned successful actor fame, will be one of the three dads taking over to look after the titular baby (Tom Selleck, Steve Guttenberg and Ted Danson were the original trio). The film will air on Disney +…
Meanwhule, also at Disney, and the Tron sequel, the third outing, looks to be moving closer to fruition, this time after hiring a director to work with star Jared Leto. Garth Davis has a filmography that includes Lion and Mary Magdalene, strange preparation for the video game based event… There's no official confirmation from Disney yet, but it looks a certainty now…
Follow us on www.twitter.com/theraygun…
Eagerly awaiting this slice of gothic…
We think the answer is "nothing", but this will be great…
Good buzz around this one…
The story of the Paralympics…
You're on The Raygun newsletter mailing list, which has been running for eight years, because you requested it, have been recommended to us or sent us emails. You can unsubscribe at any time, if you're daft, using the link elsewhere or by emailing as below. But of course, you don't want to do that, do you? We don't share your information with anyone else, we don't like cookies and we're the good guys. We care because you do…
To subscribe to The Raygun newsletter, please email
info@theraygun.co.uk
with subscribe in the subject matter
To unsubscribe, email

info@theraygun.co.uk

with unsubscribe in the subject
For editorial or advertising queries, contact

tim@theraygun.co.uk