BIG WEEK FOR THE INDUSTRY…
FOX TAKES ON S&D FOR EONE UK…
SPECTRE'S "MAMMOTH" WEEK ONE
SPHE: GRIMSBY AND BEYOND…
…BLOCKBUSTERS RETURN FOR 2016…
ARROW'S PROJECT TAKES HOLD
WE COME FROM BROOKLYN, BABY
IHS: NETFLIX KILLED THE VIDEO STORE…
BOURNEMOUTH SITE FOR LATEST MURAL
DIGITAL SINGLE MARKET: BARONESS SPEAKS
AT THE MOVIES
SITE OF THE WEEK
TWEET OF THE WEEK
---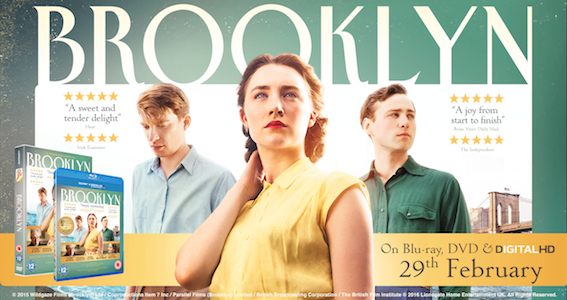 ---
If you can't read this newsletter or see the ads, please click
here
If you can't read this newsletter or see the ads, please click
here
It Was A Good Week For... Spectre and Fox…
It Was A Bad Week For… Thoughts are with the eOne staff affected by the S&D deal with Fox…
It was a week with one of the biggest releases for some time, turning up big week one numbers; a week where discounting raised its ugly head again ("why are we giving Spectre away?" bemoaned one retailer to The Raygun); a week where a major deal came like a bolt from the blue and is certain to cause redundancies and shake up the business; a week with an old-fashioned retailer presentation and another night with two parties following hot on each other's heels… It was seven days the likes of which haven't been seen in the industry for some time…
Let's start with that deal and, as The Raygun was in a room above a pub with a host of independent distributors and retailers, our phone buzzed in our back pocket. Fox, we were reliably informed, had inked a deal that would see it taking over sales and distribution of eOne's physical home entertainment releases in the UK, as part of a global deal. It makes sense – many industry pundits have been predicting further consolidation, although few saw this one coming. For eOne's sales team – a top bunch and good friends of ours – it offers up another period of uncertainty; many of them went through similar consultation periods after eOne acquired Momentum more than three years ago. The deal, as it is, takes in the UK and Benelux, extending the arrangement already in place in Australia and Spain, with Fox looking after DVD and Blu-ray S&D in those territories. eOne's marketing team in the UK remains untouched. eOne and Fox have also launched a joint home entertainment operation in Canada, while Fox will now get its hands on Peppa Pig, one of eOne's prized global assets, in the US. eOne staffers in the UK were stunned by the move and consultation with staff has been ongoing for much of the time since the deal was announced on Tuesday. As the statement announcing the deal stated: "The transition is expected to begin in the near term."
More comment came from senior global executives at both eOne and Fox, illustrating the fact this deal is about a lot more than just the UK business. Commenting on the deal, eOne's Steve Bertram, president of the company's global film group said: "As the industry continues to rapidly evolve, our expanded partnership with Fox marks a significant milestone for our business. Fox is a leader in global home entertainment and we look forward to joining forces to strengthen our relationship with retail and bring our exciting slate to consumers around the world." From the Fox side, the studio's president of worldwide distribution Keith Feldman said: "eOne is a valued partner and a global leader in acquisition, production and distribution of entertainment. We're delighted to expand our relationship with them, as they continue to bring top-tier entertainment to market around the world."
We'll have more on this, the ramifications of the deal and the impact for the business as a whole in the coming weeks - expect more consolidation to come. In a market that is, at best, static, consolidation of this sort is the only way that big companies, with shareholders to satisfy, can grow profits. But, as anyone who knows eOne's sales team will testify, there's a human cost too. These are friends, colleagues and contacts, our thoughts are with them at this difficult time and we're sure Raygun readers will join us in wishing them all the best for the future…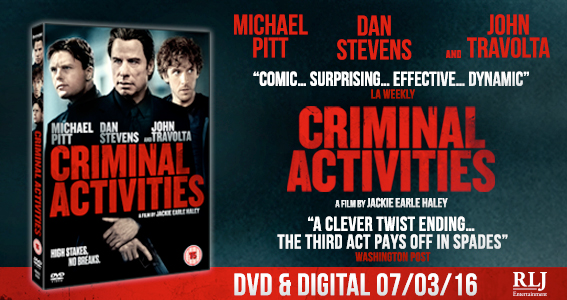 ---
It was a big week for Fox, as the news about its deal with eOne came just after Spectre arrived in stores. And it has, if anything, shown, after Studiocanal's Legend, that big event releases can still make a huge imprint and drive footfall into stores and online. With some 347,000 on its first day of release, February 22, the film had, according to the Official Charts Company's midweek bulletin, shifted 576,000 in its first few days on sale, a "mammoth" amount, and was outselling the rest of the top 100 combined, no mean feat. It'll have to go some to catch up with the last Bond film, Skyfall, which did closer to 2 million in its first week, although, it must be noted, that film went beyond the normal Bond audience. But it has already outsold first week figures for the whole of 2015 and is closer to Disney's Frozen's week one total of 819,000 units. Two former number ones, Hotel Transylvania 2 and The Martian are at two and three respectively. And it's interesting to note that in a week the S&D deal with Fox was announced, eOne has two new entries in the top 15, with A Walk IN The Woods at number five and The Green Inferno (we'll have to check, but this must be one of the most successful cannibal films ever). Happy Valley continues to ride high on the back of the transmission of the second season (we noted its rise last week).
Interesting to note too that BBC Worldwide is smartly using Happy Valley to drive interest in its BBC Store offering – the service is giving away the first episode of the first series of the Sarah Lancashire starred for free, all consumers have to do is use the code "Happy" (which, if you've seen the programme, great as it is, is somewhat ironic, as it's far from happy viewing…).
Retailers from across the physical and digital spectrum gathered together under one roof at the Picturehouse Central this week as part of a major presentation and event hosted by Sony Pictures Home Entertainment. With ambitious plans to double its theatrical revenue on SPHE titles this year, after a relatively quiet 2015, the major unveiled an impressive slate for the year ahead and beyond, outlining both its strategy as well as releases. The newly reinvigorated studio is offering up big names and hot properties from its Sony Pictures Animation and Columbia arms, as well as strong genre fare from the Screen Gems imprint, independent films with awards potential from the Sony Pictures Classics side and what it describes as films with "real breakout potential" from Tristar. As marketing director Richard Benson told retailers: "We want to grow our business and be a more important part of your business." As well as product from the five aforementioned arms of the Sony empire, the company is also looking to acquire further films and develop relationships with producers – its recent Lady In The Van and forthcoming A Street Cat Named Bob and Trainspotting 2 are testament to that – as well as further developing its TV arm. The upcoming TV slate includes new seasons of returning shows such as Better Call Saul, House Of Cards, Outlander and The Blacklist, with new series ranging from gritty comic book adaptation Preacher to royal drama The Crown, by way of Baz Luhrman's music-filled drama set during disco and nascent hip-hop era Get Down.
Sony's new franchise-filled blockbuster slate is exemplified by two of its big releases for 2016 – The Angry Birds Movie, based on the hugely popular game, as well as the reinvigorated Ghostbusters brand. Both will be supported by huge marketing campaigns, as Sony's Peter Staines outlined at the presentation: "We're aiming for complete domination. We want people to feel like they can't move [for titles such as Ghostbusters]." Other titles due include Money Monster, boasting an impressive cast of rising star Jack O'Connell alongside established big names George Clooney and Julia Roberts; The Shallows, a tense thriller with Blake Lively; adult animated comedy Sausage Factory; the next Dan Brown adaptation featuring Tom Hanks, Inferno; the aforementioned bestselling book to film property A Street Cat Named Bob; another bestseller turned into movie title in the shape of Billy Lynn's Long Halftime Walk and Passengers, starring arguably Hollywood's hottest names, Jennifer Lawrence and Chris Pratt. Into 2017, Sony is promising even more blockbuster releases, including, among others, the return of Spider-Man.
The SPHE event neatly coincided with the premiere of Grimsby, the latest film from Sacha Baron Cohen, the creator of Ali G and Borat, and arguably the most shocking film of this year – or any other, for that matter. As SPHE's Richard Benson and reviewers have noted: "It makes Shameless look like Downton Abbey." Retailers – and us at The Raygun – were whisked off to see the film after the presentation, and it lives up to the hype, not least in terms of outrageous. It's rare to see a distributor offer up a warning that a film is not for the easily offended, but Grimsby is that film. In a smart touch, Baron Cohen appeared in a clip specially filmed for the presentation. "Thanks for providing me with some excellent shoplifting opportunities over the years," he told retailers…
SPHE's expanding TV slate includes the latest BBC Sunday night sensation, launched last weekend in a blaze of publicity: The Night Manager. This too lived up to the pre-transmission buzz, with Tom Hiddleston in fine form in this John Le Carre adaptation. It's a smart acquisition from SPHE, buoyed by viewing figures of 6.14 million and a wealth of strong reviews. As The Guardian noted: "Sunday night War and Peace void filled. Splendidly." SPHE is releasing the title on March 28. As SPHE's Richard Benson said: "The viewing figures are amazing. It's our ambition to find really strong local content like this that can complement our studio slate."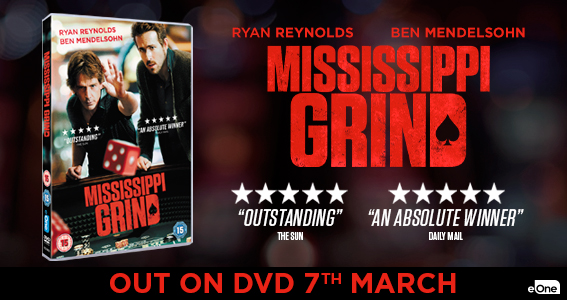 ---
To a venue just off The Strand, for a major presentation and event put on by Sony DADC. The great and the good form around the industry were out in force for the event, with both studio and independents well represented as the company showed off its excellence in packaging, design and other creative elements, highlighting that Sony DADC is about a lot more than just distribution and replication. In a clever way of presenting what it could do, its assorted partnerships with agencies and the likes (our old friends from Obviously Creative were among those), Sony DADC had created its own project, from design brief through to finished product, as well as giving the whole event a Journey-type feel. Commenting on the event and the reaction, Sony DADC's Director European Artwork and Creative Packaging Sales Julie Walters said: "By forming partnerships and strategic alliances, we provide solutions aligned with our core capabilities to deliver the complete solution and add value by sharing solutions and innovations. How do we do this? By understanding the key processes and skills required to deliver a successful project from design through retail and, ultimately, a happy end customer receiving their goods."
And in a hugely busy week, we set off to the Blues Kitchen in London's ever-trendy Shoreditch, where Arrow and its Arrow Video imprint had taken over a suitably dark basement to launch its hugely ambitious (and rather wonderful) American Horror Project. It was a proper old-fashioned video launch party, attended by lots of familiar faces from the horror and genre community (and our good selves too). It set the seal on the launch week for the release (one we've covered here) which is, as Arrow Video's Ewan Cant noted in his introduction, a "weird and wonderful" collection of genre films from what many consider to be the heyday of the form. Commenting on the event and the launch, Arrow's Louise Buckler said: "We are incredibly pleased with the response to our American Horror Project launch event which really topped off a fantastic first week of steady sales and extremely positive review coverage for the set. Everyone in attendance had a fantastic night, the drinks were flowing, DJ Dellamorte was on hand to play tune after tune and the whole the room was buzzing with talk of the boxset - a few people were even trying to get the early inside scoop on Vol 2. A big thanks goes out that everyone that managed to make it down to celebrate this landmark release with us."

It's the Oscars on Sunday night, in case you hadn't noticed, and Lionsgate is keeping its fingers crossed for Brooklyn, as the title arrives on home entertainment formats the day after the event. As noted here last week, it's already earned itself BAFTA recommendations and could work on Sunday night. It has the perfect pedigree for the market, boasting young talent (Saoirse Ronan, Domnhall Gleeson), older heads (Julie Walters and Jim Broadbent) and a whole lot more. Commenting on the release, Lionsgate's Beth Hall said: "
We have put together an all-encompassing and perfectly targeted marketing campaign, with stunning creatives, befitting of the film, across TV, outdoor, press and online. Starting this weekend we also have stand-out 'Get the 50s Brooklyn Look' social activity to build awareness in a creative way and celebrate the wonderful visual style of the film."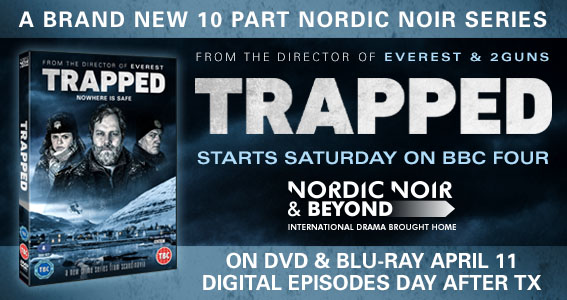 ---
Figures of the week go to some fascinating material from IHS Technology looking at Netflix's impact on the physical market. The report, Did Netflix Kill The Physical Video Market, is the first major study to really assess the svod's impact on the business not just in the UK but elsewhere in the globe too. According to its figures, disc sales have halved since the first svod hit these shores in 2008 (Amazon's Lovefilm precursor led the way), with the largest decline coming in the year Netflix launched, 2012, when they fell by 14.5 per cent. TV box set sales are down 14 per cent a year sine 2012 in the UK, rentals of TV shows down by a far more marked 75 per cent. As IHS's Helen Davis Jayalath said: "British consumers have taken Netflix and SVOD to their hearts. Last year, they spent £1.8 billion on buying and renting movies and TV content, more than 26 percent of which was generated by SVOD services." In the US, spending on films and TV series on disc was falling by just over 1 per cent a year – post-Netflix svod it's now more than 10 per cent. "The year before Netflix launched its streaming service in the USA, consumers spent $20.9 billion buying and renting movies and TV content, the most ever recorded," Davis Jayalath said, "But by last year, total spending on these two key genres, including via transactional and subscription VOD services, was down by 17 percent to $17.3 billion. The data shows that Netflix's entry into a market has a noticeable effect on consumer behaviour, even in countries where they already had access to other streaming video services. Movies and TV shows are not only the biggest draw for Netflix subscribers, they are also the backbone of the home entertainment industry, generating 80 percent to 90 percent of the business in most countries."
Some news from the world of piracy now and the BPI has found time during its busy Brits week to announce the appointment of a new head of content protection who is certain to be working alongside officers from FACT and the City of London's anti-piracy PIPCU unit. Tim Cooper takes over from John Hodge, with BPI chief executive Geoff Taylor paying tribute to his work, saying:"We are delighted to welcome Tim to lead our work protecting the music produced by UK artists and labels. The BPI has led the way in safeguarding the UK market from illegal sites, and, in that regard, I'd like to thank John Hodge for his commitment and contribution over the past five years, and to wish him well in his new role." Cooper himself added: ""I am thrilled to be joining The BPI to head up its content protection work. I have worked in rights protection for over a decade and music has been a passion all of my life. I look forward to leading The BPI's Content Protection team and working closely with its General Counsel to continue to develop and deliver The BPI's world-renowned content protection services for record labels and performers."
One organisation that he is certain to be working with is Get It Right From A Genuine Site, the Creative Content UK supported awareness campaign that raises awareness of the importance of content and copyright and directs consumers to legitimate sites. The organisation has this week unveiled the latest thrust of its campaign, with another giant mural, its third, in Bournemouth, Dorset. Graffiti artist Rick Walker used the side of a building to highlight local football star Tommy Elphick, Robert Louis Stevenson's Jekyll and Hyde and local computer animation and university feature film special effects teams. Walker said: "
Bournemouth has a lot of reasons to celebrate its creative culture with its rich history and current growing creative industry. We sought to encapsulate different facets of Bournemouth in this mural. The contemporary digital effects industry is booming in Bournemouth and is represented by the astronaut. We've shown the Cherries (Bournemouth FC) by portraying skipper Tommy Elphick. Robert Louis Stevenson made history when he wrote Dr. Jekyll and Mr. Hyde in a two week creative frenzy in Bournemouth and world champion break dance crew Second to None are also proud residents." BPI chief executive Geoff Taylor added: "
By creating these murals unique to the individual cities, we want people to value the importance of connecting with the films and TV, music, games, books, magazines and sports they love within their own communities; by doing so they invest in creating more great content and in the development of new artists and ideas that, in turn, lead to greater choice for everyone to enjoy."
---
With Europe the topic on everyone's lips right now, it's interesting to note that, ahead of the forthcoming referendum, Baroness Neville-Rolfe, the senior politician looking at copyright issues and more, has been talking this week about the digital single market. In a speech this week, she noted: "One of the most important achievements of the EU is the single market, even though it is not yet complete. The objective must be to ensure that the single market takes fully on board all the potential of the digital world.It is a common observation that it is odd that on a good day you can get from the centre of London to the centre of Brussels in just two hours, but that when you arrive you can't stream your favourite TV series, even though you've already paid for it at home." She later concluded: "We have seen enormous change in the past decade. The way that we listen to music, watch films, order food and teach our children is changing at a rate of knots. The challenge for us, the exciting challenge, is to keep pace so that consumers are protected and empowered without choking off the ability of businesses to provide new products. By doing this, we will give consumers the confidence to buy beyond our borders, create choice through competition, and ensure that new and exciting technologies are allowed to flourish."
Seeing through the introduction of voluntary classification of vod services, overseeing The Hunger Games for its 12A certificate, helping Harry Potter as he grew up from pG to 12 ratings and marshalling three major public consultations and defining policies on violence…
BBFC chief David Cooke has this week reflected on his 12 years at the organisation ahead of his retirement in March. He said: "ave hugely appreciated the interest and support of the viewing public during my time at the BBFC. I believe we have made real advances in online child protection, and in the provision of rich and useful information about content. All my colleagues at the BBFC have been a pleasure to work with. We now provide a better service to the industry, without compromising our standards, and we have a more respectful relationship with content creators themselves. I shall miss this endlessly fascinating work, but I know that the BBFC will be in very good hands with David Austin as its new CEO." Patrick Swaffer, BBFC President said: "David's strong intellect, vision and leadership skills have ensured that, during his 12 year tenure, the BBFC has developed new services to reflect the changing technological landscape, consolidated its position as the provider of trusted age ratings and enhanced its reputation with the public, industry and other stakeholders. He achieved this with a skilful management style combining both direct involvement and careful delegation, applied with his quietly wry humour. His clear and articulate exposition of the basis for classification and the reasons for individual decisions have ensured that the role of the BBFC has become more widely understood and highly regarded. He leaves the BBFC in excellent shape. On behalf of all the staff at the BBFC I want to thank him and wish him well for the future." Graham Lee, chairman of the BBFC Council of Management said: "David has provided excellent foresight and leadership in the development of the bbfc into a strong, efficient and well trusted organisation. We will miss his intellect, understanding and good company."
Acquisition news now and Altitude has picked up the rights to Race, which follows black athlete Jesse Owens' rise to prominence in 1930s America and his legendary performances at the Berlin Olympics when his four-medal winning performance stunned the Nazis and belittled their talk of Aryan supremacy. The film has just opened in the US, with Altitude acquiring it for the UK. Commenting on the deal, Altitude's Hamish Moseley said: "We're proud to be bringing Race and Jesse Owens' incredible story to the UK. With the Rio Olympics just around the corner, and the 80
th
anniversary of Owens' success, it couldn't be a better time to celebrate such an icon on the big screen."
And we'll end almost where we began, in a room above a Soho pub, as independent labels including the likes of Curzon Artificial Eye, Platform, Dogwoof and more heard from BVA chief executive about the benefits of BVA membership and the kind of packages on offer to indies. There's more to come – we're planning further meetings and socials in the coming months, so get in touch with The Raygun's Tim Murray at the usual address…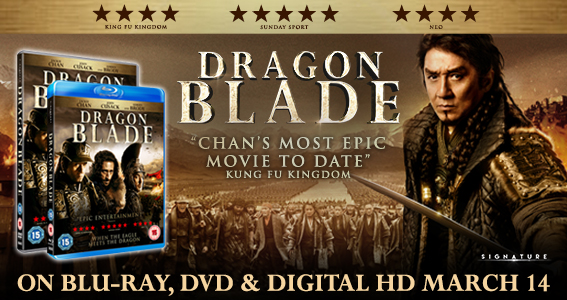 ---
QUOTE OF THE WEEK
"It was quite surprising not to find the episode I was looking for. For the first time in my life I had to actually use a file locker, not by choice but by the effectiveness of Digital Millennium Copyright Act. It literally made my life more annoying for about two minutes. The only thing the DMCA does well is annoy people. Well done DMCA."
A Torrent site owner on a recent clampdown on torrents for the latest series of The Walking Dead.
AT THE MOVIES
Deadpool is still ruling, with its total now well past the £25 millm mark. Highest new entry after the February 19-21 weekend was How To Be Single (just shy of £1.9 million) and Triple 9 (£812,619).
What, we can hear you asking, ever happened to that Pacific Rim sequel everyone was going on about a while back? Seems as if it is back n the agenda again after all, as it's emerged this week that Steven S DeKnight, the man who helped bring Daredevil to our screens in arguably one of the finest Marvel adaptations, is set to direct the eagerly awaited second Pacific Rim film. We're even more excited now…
Star Trek fans – remember them? – were celebrating this week after it was announced that veteran Trek wirer and director Nicholas Meyer is returning to the ranches for its next feature film outing. The reason? Well, Meyer's involvement in the second, fourth and sixth original ST films (Wrath Of Khan, The Voyage Home and The Undiscovered Country) gave birth to the Trek opinion that the even-numbered movies were the best…
Comic book news this week includes Captain America bits and bobs (in case you're interested ,he'll play US government official Everett Ross, a role that he is being tipped to reprise in the Black Panther film) and Finn Jones, from Game Of Thrones (he plays Ser Loras Tyrell) will star as Iron Fist in the forthcoming Netflix series looking at the Marvel kung fu-related superhero.
TWEET OF THE WEEK
SITE OF THE WEEK
TRAILERS OF THE WEEK
And here's more from Disney…
The Hand, Elektra and more…
"I am a very dangerous man to know…"
To subscribe to The Raygun newsletter, please email info@theraygun.co.uk
with subscribe in the subject matter
To unsubscribe, email info@theraygun.co.uk with unsubscribe in the subject
For editorial or advertising queries, contact tim@theraygun.co.uk