If you've been thinking about taking one of our workshops, now is the time to act. Make the choice to be a part of something uplifting, something that matters. And if you have participated in one of our workshops and want to take another, please do. Or based on your experience if you can make a recommendation to your friends and famly, that would be perfect. Having your endorsement for this work makes all the difference in building community through story. Thank you!
Urban Tellers, The Art of Personal Narrative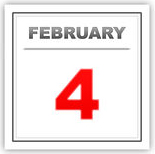 Make a real investment in yourself and take Portland Story Theater's renowned storytelling workshop, the Art of Personal Narrative.
The next session starts on

Monday, February 4th

and includes 7 sessions over 5+ weeks, culminating in an Urban Tellers® show on March 1st.
If you feel a strong pull to be a part of this group, if you know in your bones that this is for you, call us at 503-284-2226 to register. We'd love to hear from you!
_________________
One-Day Storytelling Bootcamp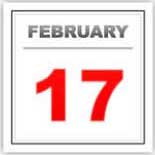 Our next one-day storytelling workshop happens on

Sunday, February 17th

from 10:30 am to 6 pm.
If you're interested in this art form but can only commit to one day, then this is the workshop for you.
Storytelling Bootcamp is a one-day intensive where you will create new story material, learn about narrative structure and storytelling techniques, and have a chance to share your story ideas while getting individual feedback. No pressure to perform publicly.

Our approach teaches you to trust the story and speak extemporaneously from the heart. Everyone 18+ welcome, no experience necessary.

Cost $150. Lunch and Snacks provided (vegetarian available)
_________________
Crash Course in Storytelling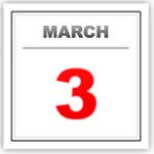 Comfy chairs in a welcoming space with the intimacy of a small group. Perfect! Session runs 10:30 am to 1:00 pm. Join us for this lively, interactive 2.5-hour workshop on personal storytelling on

Sunday, March 3rd

.

Click here to register online

. Preregistration required.
You will get a clear sense of how to find your stories and how to identify the elements you need to build them into stories that matter. We'll show you a few techniques for bringing your stories alive.

Cost $60. Beverages and Snacks provided.
_________________
Portland Story Theater is generously supported by The McIvor Family Charitable Fund; Tonkon Torp; Diane Ponti and Ward Greene of SAGE (Senior Advocates for Generational Equity); Polk Family Charitable Fund; Dana and Steve Dennis; members of the Portland Story Theater Board, Founders' Circle, and Narrative Network, and many other individual supporters, as well as by the Oregon Community Foundation; The Collins Foundation; James F. and Marion L. Miller Foundation; Meyer Memorial Trust; The Kinsman Foundation; The Autzen Foundation; NW Natural Gas; and The Oregon Cultural Trust. Thank you!