Cinematic Music by Pioneering Female Artist Poe set to Elevate the Gaming Experience in
Alan Wake 2
New Poe Track, "This Road (AW)" Surfaces in Upcoming Highly Anticipated Sequel
Alan Wake 2
Released Today October 27, 2023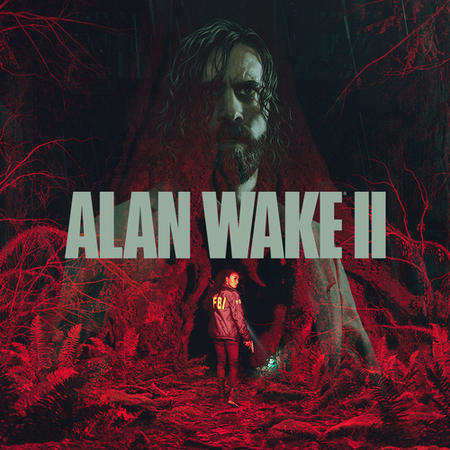 Los Angeles, CA – Today, the highly anticipated release of Remedy Entertainment's Alan Wake 2, published by Epic Games, not only marks the return of a cult-favorite game franchise but also signals a long awaited resurgence of renowned singer-songwriter-producer Poe. In a groundbreaking collaboration, game creator Sam Lake and Poe have joined forces once again to craft the moody, sonic-rich cinematic music that promises to enhance the way players experience video games.
The creative alliance between Sam Lake and Poe traces its roots back to 2010, when the original Alan Wake game featured Poe's critically acclaimed, twisting and complex masterpiece, 'Haunted.' Much like the game itself, Poe's ethereal track transcended the typical gaming experience, making both 'Haunted' and Poe a fan favorite, and a cultural touchstone in their own right. The eerie cadence and unsettling orchestration was the perfect coda for the overall gameplay immersion:
Den of Geek
commented, "
At the end of every episode a song plays that captures the spirit of what has just occurred. Listening to Poe's "Haunted" helped make what we had just witnessed feel real, that we were part of it".
"I've spoken to many people who still get chills every time they hear Poe's 'Haunted' due to its use as a musical cue in the game,"
notes Ben Kuchera from the influential gaming source
Polygon
.
The intense creative synergy between Sam and Poe in the original Alan Wake game led to a much deeper collaboration for Alan Wake 2. While concepting the new game, Lake stumbled upon a short song by Poe on YouTube describing a road that "loops forever." Thematically, it aligned perfectly with where Lake was headed with the new game's narrative, and the two struck up a renewed dialogue.
(Sam Lake & Poe)
Sam thinks back to the game's creation process: "When we announced Alan Wake 2, many fans online were asking if there would be a Poe track in the game. I was so happy to finally confirm this and announce "Yes! We have a brand new Poe song in the experience."
As their conversations continued, a host of coincidences between Sam and Poe's independent creative efforts seemed to converge in a symbiotic meeting of minds. They went back and forth between story and lyrics, lyrics and story, music and mood.
​​Working in this immersive environment, Poe experienced unprecedented creative freedom:
"I've always experienced songs as places. There is a stillness inside songs that you can walk through and live in. Collaborating with Sam brought the world inside 'This Road' to life.
I started out by just suggesting some sonic references within the narrative but Sam stopped me. He said 'Poe, whatever you decide to do will be right because it comes from you.' I have never experienced that kind of support and encouragement, especially from such an iconic creator. It truly set me on fire.
I was able to venture into places I might not have otherwise gone, because of that encouragement. There is a section in the song where the music slows down, for a long time and almost imperceptibly, until time sort of stops. We recorded that live, as a band and without any kind of metronome, and stayed perfectly in sync with each other. It was surreal, and truly one of the most amazing musical experiences of my life. Sam's confidence in me gave me that moment, and I am so grateful."
Sam Lake reflects on their creative journey, saying, "At some points we were so closely in sync that it got a bit scary. She was amazing to work with, a musical genius. A brilliant, brilliant artist. I feel the song perfectly captures all aspects of the world of the Dark Place where Alan Wake is trapped. In the disturbing dream-reality taking the shape of New York City, the song has in part the hazy, smoky, feel of a Film Noir nightclub, the aching longing the novelist Alan Wake feels toward Alice, his wife, as he tries to escape the nightmare and get back to her, the paranoid feel of being lost and having forgotten something vital. It's all of this and more. It's beautiful."
The collaborative composition, "This Road (AW)", credited to both Poe and Sam Lake, serves as the haunting endnote for each part of Wake's nightmare journey through the Dark Place in Alan Wake 2, evolving and progressing along the way to enhance, echo and elevate the psychological horror.
The various endnotes of the song have also been crafted into a mind bending 9-minute opus, in itself an integral culmination of the whole Dark Place experience and the end of Wake's journey there, serving as a perfect aftermath to the nightmare.
Poe, once dubbed the "daughter of the electronic revolution" by Elle Magazine, was one of the first artists to embrace the internet as music moved to the web in the 1990's. Adopting cutting-edge technology, especially within the realms of gaming and soundtracks during the early stages of her artistic journey, she cultivated a two-way relationship with her fanbase, and amassed a devoted following in the tech and gaming world, in addition to the music world. She connected herself with fans in a way reflective of modern social media that had never truly been seen before. Poe's "unheard of and pretty phenomenal" presence earned her the title of "web diva" from USA Today while The New York Times listed Poe as among "the defining voices of a female movement in music."
She first ventured into gaming in 1998, when she was cast as "The Plague" opposite Bruce Willis in "Apocalypse." She wrote "Control" for the game, and performed it in the game as well.
A new version of "Control" later appeared on her album "Haunted".
With the release of Alan Wake 2 on October 27, 2023, Poe's "This Road (AW)" is set to once again push the boundaries of what is possible in the intersection of music and gaming, creating an unforgettable experience for players and fans alike.
For more information on Alan Wake 2 and the remarkable collaboration between Sam Lake and Poe, please visit
Www.officialpoe.com

.
For more info on Poe:
Contact: SiouxZ at MagnumPR
Email: SiouxZ@Magnumpr.net
Phone 917.328.1593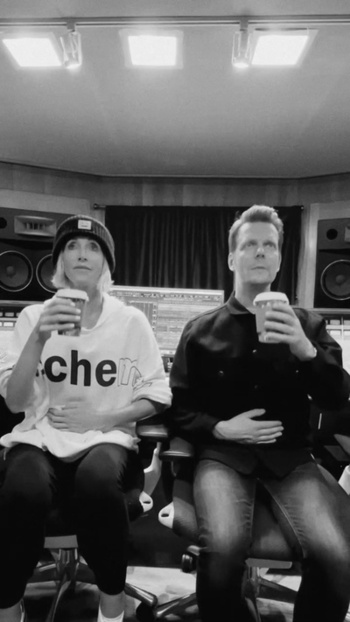 Follow Poe:
About Poe:
Poe began writing songs on the piano at age 8 and later had her first exposure to a 4 track,saying "I fell in love with the art of recording as soon as I got my hands on those machines." At16, her parents' marriage fell apart and Poe left home, ending up in a squat on the lower east side of Manhattan. where she, and a group of similarly disenfranchised and homeless teens, sold fake subway tokens to survive. "I guess you could say we had our own "tokenized economy!" Poe has said jokingly.
The essays she wrote about her life in the squat earned a full scholarship to Princeton at 18,
where she was able to continue honing her writing, production, and performance skills and became fascinated with the internet. Poe later moved to Detroit, where she lived with producer RJ Rice and his wife Dede. RJ introduced Poe to the Detroit hip hop scene, and the up-and-coming J. Dilla, with whom she became fast friends.
Demos from that period led to a deal with Atlantic Records and Poe's 1996 Modern (Modern later changed its name to FEI/Atlantic) debut album Hello. Hello was certified gold in 1997 and a remix of the song "Hello" went to #1 on the Billboard Dance Charts. Esquire named her one of the top 5 "Women Who Rock Our World" in 1997, and Glen Ballard - producer of the
iconic Alanis Morissette album Jagged Little Pill - cites Hello as one of his biggest influences at the time:
"It was a brilliant record that had jazz influence, hip hop, electronic, rock. It was a hybrid of the first degree. It blew my mind." - Producer Glenn Ballard
After an intense two and half year stint on the road, of which Vogue stated:
"When POE stands on stage, crooning in that smoky voice of hers, the world seems to stop…
it's as if there's no one in the world but the two of you."
- Vogue
Poe began work on her 2nd album Haunted (which was met with even more critical acclaim from the Los Angeles Times, Variety, Spin Magazine and more).
Follow Sam Lake:
About Sam Lake:
Sam Lake is one of the most respected writers and directors in the video game industry. Lake is the Creative Director of Remedy and has been part of the studio since its first game was published in 1996. He has been a key creative force in dreaming up all Remedy's game brands, including Max Payne, Alan Wake, Quantum Break, and Control. Lake's passion lies in storytelling and melding together different mediums within the games to create unique, thrilling story experiences.
About Alan Wake 2:
Alan Wake 2 is the sequel to Remedy Entertainment's award-winning 2010 game Alan Wake. It is Remedy's first ever survival horror game, a story-focused experience with an intense atmosphere and a twisted, layered, psychological story.
A string of ritualistic murders threatens Bright Falls, a small-town community surrounded by Pacific Northwest wilderness. Saga Anderson, an accomplished FBI agent, arrives to investigate. Meanwhile, Alan Wake, a lost writer trapped in a nightmare beyond our world, writes a dark story in an attempt to shape the reality around him and escape his prison. Anderson and Wake are two heroes on two desperate journeys in two separate realities, connected at heart in ways neither of them can understand. Trapped in a sinister horror story where there are only victims and monsters, can they break out to be the heroes they need to be?  
About Remedy:
Remedy Entertainment Plc is a pioneering, globally renowned video game company founded in 1995 and headquartered in Finland with an office in Stockholm, Sweden. Known for its story-driven and visually stunning action games, Remedy has created multiple successful, critically acclaimed franchises such as Control, Alan Wake and Max Payne. Remedy also develops its own Northlight® game engine and tools technology that powers many of its games. The company employs over 370 game industry professionals from 34 different countries. Remedy's shares are listed on Nasdaq Helsinki's main list.
About Epic Games:
Founded in 1991, Epic Games is an American company founded by CEO Tim Sweeney. The company is headquartered in Cary, North Carolina and has more than 50 offices worldwide. Today Epic is a leading interactive entertainment company and provider of 3D engine technology. Epic operates one of the world's largest games, Fortnite, and Epic has over 600 million accounts with 5 billion friend connections across Fortnite, Fall Guys, Rocket League, and the Epic Games Store. Epic also develops Unreal Engine, which powers the world's leading games and is also adopted across industries such as film and television, architecture, automotive, manufacturing, and simulation. Through Unreal Engine, Epic Games Store, and Epic Online Services, Epic provides an end-to-end digital ecosystem for developers and creators to build, distribute, and operate games and other content.