FUNIMATION ACQUIRES MANGA
88FILMS INKS ELEVATION DEAL
…AS FEDERATION WARNS ILLEGAL STREAMERS
OFFICIAL FILM CHART UPDATE
BRIGHT SKIES FOR KALEIDOSCOPE
LEGO SEQUEL BUILDS ON SUCCESS
TRAILERS OF THE WEEK
---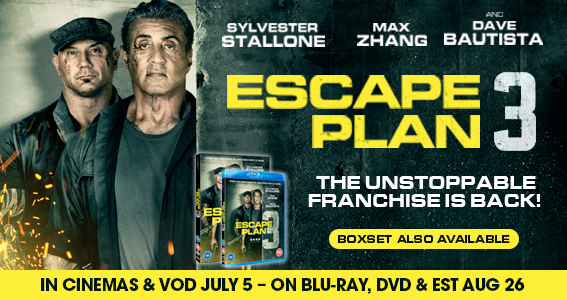 ---
If you can't read this newsletter or see the ads, please click here.
It was a good week for… Manga has a new owner…
It was a bad week for… Commiserations to the industry's big Spurs contingent, apolgies too for the late-running, we're on our half term break…
Long-standing anime label Manga, a true independent that helped break Japanese animation in the UK and beyond, has been acquired by Sony Pictures Television owned operation Funimation in a deal that has created an anime powerhouse. The deal will create the biggest distributor of Japanese animated fare in the UK, boasting more than 900 hours worth of material, adding Funimation-owned content to its already impressive catalogue. And Manga titles such as Naruto Shippuden and Ghost In The Shell: Innocence through its FunimationNow streaming service in the UK and Ireland. The two were already working closely together as partners and the deal makes perfect sense in terms of integrating the two. Commenting on the deal, Mitchel Berger, vice president of sales and distribution for Funimation, said: "With this acquisition, we will create a truly immersive anime experience for fans in the UK and Ireland. This begins with providing fans access to Manga's library of titles to enjoy whenever and wherever they want on FunimationNow. Together with the Manga team, Funimation will bring its fan-first omnichannel approach to serving anime fans – engaging with them directly through the widest array of touchpoints." Manga md Jerome Mazandarani said: "On behalf of Manga Entertainment, we're thrilled to join Funimation and their expanding global business. We're excited for the new opportunities that lie ahead and to serve anime fans in the UK and Ireland in a bigger way than ever before."
Plenty of deal news around and there's been another change in the sales world as 88 Films, the horror and genre specialist that has made its name in recent years releasing gloriously restored weird and wonderful films in lavish packaging with gorgeous extras has moved its sales to Elevation, further strengthening the company's roster of labels. Commenting on the deal, 88 Films' Richard Elliott said: "We're really excited with the move to Elevation for our sales and distribution. They have an excellent team who have handled this process really well for us and we look forward to a very bright future with them which will include inclusion in the new hmv Collector's Edition section after a few months out. We have a very exciting end of Q3 and Q4 schedule planned with some of the strongest, most extra packed editions we have ever produced with lots of stunning newly created artwork. We would also like to thanks Wildstar for the good work they have done for us for the previous three years and wish them well in the future."
---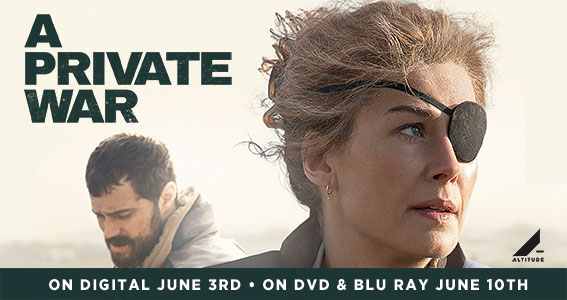 ---
And some job moves too, as Eddy Leviten, currently chief at the Alliance for Intellectual Property, is leaving in the summer to return to the Federation Against Copyright Theft, he'd exited FACT to join the Alliance. Leviten spent 10 years in the music industry and followed that with eight years at FACT in a comms and business development role. In the past five years he has been running the Alliance for IP, the UK's leading intellectual organisation, helping shape legislation and driving initiatives to promote and protect creators and businesses whose existence depends on IP. Leviten told The Raygun: "I am delighted to be rejoining FACT at a time of tremendous growth, with a rapidly expanding client base and a host of services to offer, along with a unique and exceptional team of people. Leaving the Alliance is tough but I couldn't pass up the opportunity to work with Kieron again and help to grow the business in the UK and globally."
In a week dominated by big sporting events, apparently there was a football match or two, as well as the big fight on Saturday night with Anthony Joshua, FACT was also urging consumers not to take the dodgy route to viewing by illegally streaming the big events. The fight against the scourge of illegal streaming was aided by BT Sport, which ended up screening both the Europa League final between Arsenal and Chelsea as well as the Champions League climax between Liverpool and Spurs, free through its Youtube channel. It angered pirates who lost ad revenue from viewing their pages, so should be supported. In a statement to fight fans, FACT chief executive Kieron Sharp said: "More and more people are becoming aware that piracy is illegal – don't find yourself in the criminals' corner this weekend."
And in the legal content world, what news from the charts? Well, the latest from M Night Shyamalan, Glass, climbs to number one on the back of its physical release, usurping the Transformers latest Bumblebee. How To Train Your Dragon: The Hidden World is the highest new entry at number three on the back of its downloads only.
It's good to see in among the big blockbusters in the charts, a homegrown success story too, with Kaleidoscope's Lancaster Skies in at number 10. It's a World War II title we've covered here before, but it's worth noting its success again. As the company's Spencer Pollard said: "We are delighted with the over the counter sales Week 1 for Lancaster Skies. Added to strong EST and TVOD numbers in the first two weeks of release this smartly made, low budget Second World War film has performed fabulously in the UK. A box office of over £50,000 from a virtually zero budget P&A, producers and a director who have worked fabulously hard crafting a film over two years and a well put together creative campaign has seen Kaleidoscope achieve its highest entry in the charts in a while at number 6. Added to the fact that we have sold over 10 territories internationally on the film, it's been a highlight of 2019 and we look forward to a long and fruitful working relationship. Hot on the heels of Hurricane from the end of last year, we hope it shows the results can be achieved both here and abroad by our team and I have to thank them all for their hard work on making the film a real indie standout in a crowded, tough marketplace. Kudos to the guys at MLS and our other retail partners along with our digital supporters as the film has done exceptionally well via the red button too."
---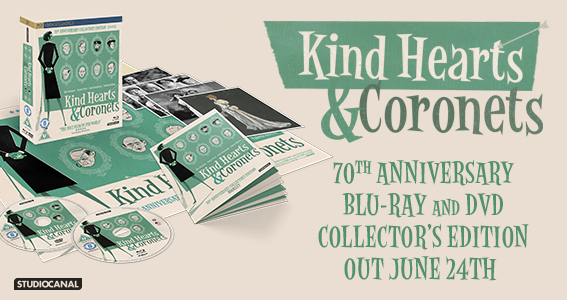 ---
Meanwhile, a resurgent HMV further putting its weight behind boutique labels and special edition fare from the likes of Arrow, BFI, Criterion, Powerhouse's Indicator series and 88 Films – the stuff we've been banging on about here for ages – by launching new sections in store. Its new Collector's Editions sections, complete with their own rather fetching header cards, pull together a raft of disparate releases under one banner, with easy to find sub-headers enabling consumers to add to their growing collections of special edition fare. It's a good way of attracting new consumers to one of the burgeoning sectors of physical, especially Blu-ray, product; all the titles included are deluxe editions, restored, put together with specially created extras and more. Commenting on the range, HMV's David Athey said: "The Collector's Editions A - Z allows us to showcase the catalogues of these great independent specialist labels, where many customers are buying into their brand just as much as the titles themselves. The sleeve design specific to each label is really impactful when pulled together in store - by doing this we want to further recognise and grow this important part of the market that will engage with physical content in the longer term."
It's been an awesome week for Warner, as the major prepares for Monday's release of The LEGO Movie 2: The Second Part, a superlative sequel to the animated brick-based adventures of Emmett and co. Its activity has included relaunching the Awesome Week initiative used during its theatrical release, tying in with half-term activity. Much of the work has centred on the sing-a-long version (available on all formats except the DVD). This meant a strong partnership with LEGO, including activity at its key theme park – a family media day saw influencers and more invited to LEGOLAND in Windsor to see clips of the film and visit the park's attractions, those attending included Dad VS Girls, Super Gaming Family, Ava Toy Show, Ginger Mum Style, The Singing Dentist and Imogen Thomas. The film also screened at Legoland throughout the week. Mum and child bloggers were sent a sing-a-long themed drop for Awesome Week, with inflatable microphones, musical instruments and The LEGO Movie 2 merchandise and the film. Warner has worked closely with LEGO and its retail partners to deliver stand out cross-category and LEGOtainment at retail alongside the LEGO Movie 2 new release including a GWP "piece offering" SKU and an on-pack competition to win the entire movie toyset range. More awesome activity saw Café store take-overs and countdown POS, across digital and social landscape.
With a key campaign objective to put The LEGO Movie 2 firmly at the top of the family entertainment schedule in addition to influencer activations consumers have been able to win a range of prizes with competitions held in conjunction with LEGOLAND and The National Space Centre, and tech prizes across family friendly press. Key kids press covers included covers of The Sun's The Fun and Toxic Mag, and an interview with filmmaker Mike Mitchell in First News. Across social a positivity twitter bot was deployed delivering motivational messages in Emmet's inimitable positive style to anyone who engages with the bot, with OOH media running that prompt's at the point of purchase as well as programmatic video and social. Commenting on the release, Warner Bros.' senior marketing manager Luisa Cotrozzi said: "With a clear family heartland audience, the home entertainment campaign for The LEGO Movie 2: The Second Part centres around delivering the 'awesome' at retail and strengthening our connection to the LEGO brand. Through our paid media we highlight the fun families can have when they watch TheLEGO Movie 2 at home together."
Also due on Monday is The Kid, a Western from Lionsgate that sees a strong cast, including Chris Pratt and Ethan Hawke, with star Vincent D'Onofrio directing too, retelling the tale of Billy the Kid. It's keenly timed to tie in with Father's Day, as Lionsgate's Kirsten Sweeney explained. She said: "Monday sees the release of action-packed Western The Kid. Directed by Vincent D'Onofrio, The Kid stars Dane DeHaan as Billy the Kid, Ethan Hawke as sheriff Pat Garrett – the man determined to bring him to justice. Featuring a villainous turn from Chris Pratt, The Kid is being set up as the perfect gift for Father's Day with strong press ad placement and targeted digital media. For PR, we've achieved some great press placement for interviews with Director Vincent D'Onofrio, as well as strong features about the lasting appeal of the story of Billy the Kid."
Speaking of Lionsgate, we also spoke to the company about its slate for Q3, with a strong raft of titles covering as many genres as possible. And in a title we mentioned here recently, John Wick Chapter 3, it has possibly the best action film you could see this year, or any other for that matter. Outlining the titles on the way, the company's Kirsten Sweeney said: "Lionsgate's Q3 line-up truly has something for everyone, from high-octane box office smash John wick Chapter 3 – Parabellum to the critically-acclaimed British sports comedy Fighting With My Family. Captivating creatives and all-star casts remain the key selling points across this quarter's titles, with US heavyweights Seth Rogen and Charlize Theron leading in the hilarious political comedy Long Shot; Stranger Things superstar David Harbour starring in the action-packed revival of Hellboy; and icon Dame Judi Dench putting forth yet another show-stopping performance in the spy thriller Red Joan. This quarter's DTV titles also capitalise on top-notch action and star power with Nicolas Cage's A Score To Settle, while kids have their share of top quality titles too with renowned stop-motion studio Laika's latest adventure, Missing Link.
Also announcing this week was Second Sight, using social media, to unveil a cracking pair of horror titles from the legendary Amicus stable. The two, Asylum and The House That Dripped Blood, will be released alongside each other on July 29. And as ever, Second Sight will be giving the two classic horrors the treatment they deserve, with a raft of specially created extras, with the limited edition sets also including artwork by our favourite sleeve artist, Graham Humphreys. Commenting on the announcement, Second Sight's Chris Holden said: "We're getting a fantastic reaction and very strong pre-orders for our latest limited edition releases, two classics from the Amicus stable. The ever reliable Graham Humphreys has produced some really eye-catching artwork that fans are loving. The collector's market for physical releases shows no sign of slowing!"
---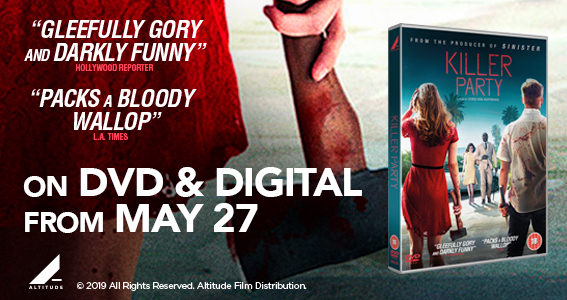 ---
We touched upon it briefly here recently as we reported on the label's founding father Tom Abell picking up a going marketing his work within the LGBTQ+ arena, but indie label Peccadillo is facing a busy summer, with a raft of strong releases taking it through June, July and August. Kicking off the summer is acclaimed drama Sauvage, due on June 3, with another drama Just Friends arriving on the same day. Documentary A Deal With Universe, made from personal archive and home video footage, gives an intimate insight into gender, parenthood and families shot over 15 years, arriving a week later (June 10). Into July, and the 15th has Slovenian correctional facility drama Consequences, and a brace of documentaries looking at the gay rights movement on both sides of the Atlantic – Before Stonewall, originally released in 1984, arrives on July15 on vod and charts the US experience, while Are You Proud? (July 29), on DVD and vod, looks at the UK experience. Le Grand Voyage, charting a father and son's journey from France to Mecca, gets a restored Blu-ray debut, and, rounding off the summer at the end of August, Canary, which is, "a coming of age drama military musical set during apartheid South Africa in the 1980s". Commenting on the slate, Peccadillo's Tom Abell said: "As we celebrate 50 years since the legendary Stonewall Riots and the birth of today's LGBTQ+ rights movement, we thought we should take a closer look at where we are now in the UK, how we got here and the journey that still lies ahead. But we also want to have fun and try to cheer everyone up with a few exceptionally funny and uplifting films, CANARY is out at the end of August and in the same month time THE SHINY SHRIMPS will be in UK cinemas - a summer of fun.""
Spare a thought this weekend for one of the industry's highest profile football fans, and certainly its most notable Spurs supporter, Ashwin Bedi from VDC. Bedi and many of his family and staff are all diehard Tottenham fans and season ticket holders, having followed their team around Europe, the Premier League and even between Wembley and White Hart Lane this season (and for years before). And, as you might have guessed, the clan are all in Madrid as you read this, out and about in the Spanish capital for this weekend's Champions League final against Liverpool. He marked the preparations for the big game by heading to Liverpool and the team's Anfield stadium for a charity football match – and ended up having his picture taken with the trophy. What's more, the cheeky chappie was wearing his beloved Spurs shirt for the snaps. He told the Raygun: "What can I say… Spurs were in the impossible group, it looked like we were going out… And then at the City game away, we thought we were done but good old VAR! We went to Amsterdam, five minutes in, it's all over and I didn't think I would ever experience a game like we did at City or even top it… but it happened again. I'm off to the final and can't wait, I can't believe little old Tottenham who spent nothing with our magician manager Poch getting us there."
---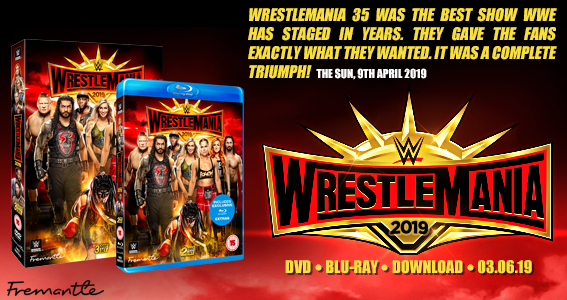 ---
With Rocketman following Bohemian Rhapsody to the top of the box office charts, it's no surprise to see studios and producers scrambling to develop biopics based on the assorted adventures – and misadventures – of a whole crop of rock and pop stars. Next on the plate could be Boy George, with MGM preparing a film charting the singer and his colourful life. Sacha Gervasi, director of Anvil, will be at the helm, and in a statement, the studio's Jonathan Glickman said: "There is no filmmaker better suited than Sacha Gervasi to tell George's confessional story with the irreverence and emotion it deserves. We couldn't be more thrilled to be working with both of them to bring this remarkably honest and wildly entertaining tale to audiences around the world."
Returning franchises now and James Corden may be lording it up in Hollywood, singing karaoke in cars with assorted stars, but he is returning with co-writer Ruth Jones to the Gavin and Stacey story that helped him to stardom. A new special of the comedy is being planned, in a statement Corden and Jones said: "Over the last ten years we've talked a lot about Gavin and Stacey – where they might be today and what their lives might look like. And so, in secret we took the plunge and wrote this one hour special. We've loved revisiting Barry and Essex again and bringing the characters back together has been a joy. We're so excited to get the chance to work with our fabulous cast and crew once more and to give fans of the show a festive treat this Christmas. Thank you BBC for helping to make this happen."
Also returning to the fray is Ridley Scott, who is planning yet another Alien tale following in the wake of recent outings such as Alien Covenant and Prometheus. He revealed this week that the third prequel is in the works, it's currently at the script stage…
And rejoice, for another horror classic being revived, as Tony Todd, the original Candyman, has confirmed that he will play a part in the new rebooted take on the horror classic. It's not clear exactly what role he'll play, but he has confirmed his involvement in the Jordan Peele-backed project…
One of our favourite directors returns…
You're on The Raygun newsletter mailing list, which has been running for eight years, because you requested it, have been recommended to us or sent us emails. You can unsubscribe at any time, if you're daft, using the link elsewhere or by emailing as below. But of course, you don't want to do that, do you? We don't share your information with anyone else, we don't like cookies and we're the good guys. We care because you do…
To subscribe to The Raygun newsletter, please email
info@theraygun.co.uk
with subscribe in the subject matter
To unsubscribe, email

info@theraygun.co.uk

with unsubscribe in the subject
For editorial or advertising queries, contact

tim@theraygun.co.uk