PIRACY WARNINGS FOR FIGHT FANS
"USING DEVICES FOR STREAMING IS ILLEGAL" WARNS FACT, POLICE
CITIZENS COMPLY FOR ROBOCO
AS ARROW UNVEILS FEB TITLES
…AS BFI BUYS COUSINS TITLE
THERE'S GOLD IN DORA RELEASE
AT THE MOVIES
TWEET OF THE WEEK
TRAILERS OF THE WEEK
---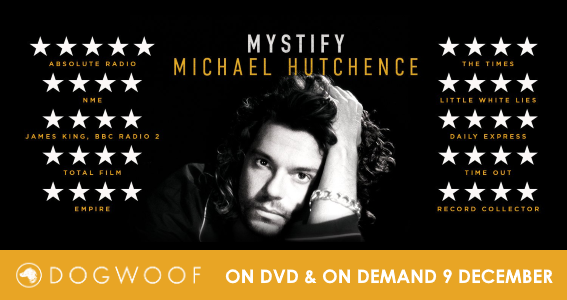 ---
If you can't read this newsletter or see the ads, please click here.
It was a good week for… The BBC's efforts with Seven Worlds One Planet deserve much credit…
It was a bad week for… The unsightly row over Blue Story, which despitre being pulled and then returned to cinemas has got lots of awareness for home entertainment…
If, like us, you spend Saturday afternoons obsessed with football results and scores (while we're writing this newsletter, thanks to freelance commitments) you'll have noticed just how widespread illegal streaming of football is. It's seemingly approved of by national newspapers and wider audiences, sharing links for dodgy feeds and more; evening phone-ins are full of people who've been watching matches live thanks fo illegal streaming too. This sits hand in hand with illegal streaming and downloads of feature film and TV content – the nudge nudge wink wink "got any streams" questions are the same for The Mandalorian as they are for the match. And it's not just football either – boxing is another sport plagued by this. So as Anthony Joshua was about to appear live on pay per view in his latest big league bout, the authorities and anti-piracy groups were warning consumers about the dangers of illegal streaming and downloading. FACT and the City of London police's counter-piracy unit PIPCU reminded consumers that using a device to stream without permission was illegal, as was making unauthorised streams of TV, films or sporting events. And it pointed to Umar Shazad, forced to pay £12,000 costs after illegally re-streaming events on Facebook Live.
Comment came from the likes of PIPCU's DCI Nick Court who said: "The Anthony Joshua v Andy Ruiz Jnr fight is a huge event in the sporting calendar, but don't let your eagerness to tune in make you commit a crime. Not only is it illegal, but it's also unreliable and risky. You never know when a site is likely to be shut down. It could be at a crucial point in the fight – in fact, enforcement agencies and companies will aim to do just that in an attempt to dissuade people from using illegal sites in the future. By using legitimate providers these risks can easily be avoided. Watch it live, watch it legally." FACT ceo Kieron Sharp said: "If you are accessing the fight by avoiding the official provider, whether it's a re-stream on social media, a piracy site, or using a device, box or stick connected to your TV, this is illegal. FACT is leading the way in combatting digital piracy and working with PIPCU and industry to crackdown on illegal streaming and to hold those behind them accountable for their actions. Watching live sport illegally is becoming harder and so boxing fans should be aware that if they were planning to watch the fight by illegal means they are breaking the law.
---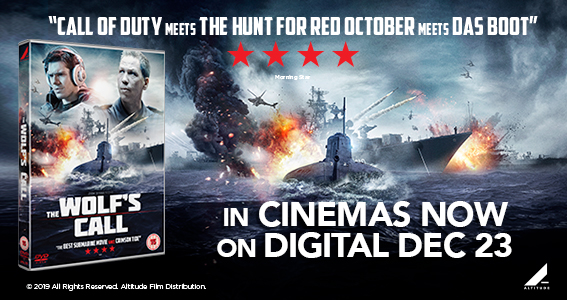 ---
ERA has released some interesting figures and details from its latest consumer research about viewing and listening habits of consumers, highlighting how young people are increasingly turning to smartphones, laptops and computers to watch content while older punters remain wedded to more traditional means. The research shows more than 60 per cent of under-25s have watched video through their phones and three out of four have watched it on laptops and computers. TV set-top boxes and smart TV are most popular for 25 to 34 year olds (with 51.4 and 44.8 per cent respectively) and the former equally popular among 35 to 44 year olds. TV set-top boxes and more traditional methods of viewing videos had both been used by more than 60 per cent of 45 to 54 year olds and over 55s too. The research also showed the same drift towards handheld and portable devices for younger consumers when listening to music too. ERA ceo Kim Bayley said, "The entertainment business is in the midst of the biggest revolution it has faced since the advent of the digital disc. This survey confirms that there is a marked difference in the speed of adoption of new technologies by different generations."
Over in the Official Film Charts, it's another week at number one for Toy Story 4. In at number 10 and quick out of the blocks is one of the year's finest family offerings, worth supporting because Horrible Histories is not only a hugely popular books to TV franchise now taking in feature films, but it's homegrown too. The Altitude release of Rotten Romans has performed strongly in its first week, with the independent hoping it can go on to bigger things over the coming months. The company's Adam Eldrett said: "Horrible Histories has got off to a great start this Q4, first topping the iTunes Kids Chart on its early EST run and then landing in the top 10 of the physical charts in week one. Retailers across the land have embraced the brand and we have seen some strong sales in what is an incredibly competitive retail landscape for family home entertainment. Horrible Histories, part of our biggest ever Q4 line up has been selling well alongside sporting documentaries Busby and Maradona, all seemingly becoming fantastic Christmas gifts."
Also performing well is a title we've mentioned here previously, but with a sell out fast approaching, it's worth noting once again how well Arrow Video's all-singing, all-dancing release of Robocop has gone. Here's the company's Fran Simeoni in its performance. He said: "As in years previous with our most high profile Q4 deluxe Blu-ray re-issues, Robocop has definitely stood tall among a competitive crop of content not least from ourselves but also the wider market. The release, available in three SKUs including a Steelbook, collector's box set and standard Blu-ray, topped the Blu-ray chart in the first day of trading and we were thrilled with our final week result, which including brisk trade on our own D2C platform. Trade support has been sensational and we want to thank our key partners for supporting this title and Arrow as a whole this year."
While we're on Arrow, the company's excellent Arrow Video imprint has just announced its slate for February 2020. Here's the company's Fran Simeoni, again, on its titles. He said: "We are also thrilled to have announced our new releases for February on Arrow Video, including classic re-issues of the celebrated J-horror trilogy One Missed Call adding to our extensive Takashi Miike collection - with this release being a first time on Blu-ray world premiere loaded with extras. We have also added to our burgeoning collection of works by Jose Larraz in Deadly Manor, a new world premiere restoration conducted by the Arrow team in house for release with another bounty of extras. Finally we are delighted to premiere one of the most talked about genre films from this year's festival circuit in Daniel Isn't Real. From the producers of Mandy, the film, currently receiving rave reviews for its domestic bow, was a standout film at Arrow Video FrightFest over the summer. Starring Patrick Schwarzenegger, Miles Robbins and Sacha Lane in break out performances, Daniel Isn't Real is a thrilling fusion of Fight Club's commentary on toxic masculinity and delirious tones of classic horror and Mandy aesthetics whilst remaining vitally fresh and original. The film will be available in a deluxe edition Blu-ray, digital on demand and select theatrical showings in February."
To the BFI Souhbank where the organisation was screening one of the homegrown sleeper hits of the year, Bait, for both BAFTA members and also to herald the 2020 home entertainment bow for the tale of Cornish fishermen and the second-homers from London and beyond who invite their community at weekends. The low budget film has become a genuine theatrical phenomenon, earning more than £440,000 at UK cinemas, winning Screen Awards and a BIFA and is still playing around the country some four months after its release. Director Mark Jenkin was on hand for a question and answer session ("I've done about 75 Q&As for Bait," he laughed, "if I don't do one every three days, I begin to feel worried") and was modest about its success."I thought other people in Cornwall wouldn't understand it, it was very specific. But all over, a lot of people say 'it's about what's happening here'. It's not against progress, it's about what we lose as a society. And that's part of the reason we're in a sh*tstorm, not just the UK, but the rest of Europe all over the world. The film has broken out, but it's still a small audience. It's a small audience, but very committed." He thanked the BFI for getting behind the release – it distributed the theatrical release as well as the January 20 home entertainment bow – when others had turned it down, quoting the old Hollywood adage: "Nobody knows anything, but the BFI quite clearly does."
Fresh from the success of Bait, the BFI has this week announced an acquisition for next year in the shape of the latest from film expert Mark Cousins, Women Make Film: A New Road Movie Through Cinema. The epic 14 hour tale looks at how to make a film in thematic chapters, with contributions and examples from 183 women directors from around the globe. Narration comes from the likes of Jane Fonda and executive producer Tilda Swinton. It will hire at festivals in the spring before appearing as part of a BFI season curated by Cousins and a home entertainment release from the BFI in May. Swinton said: "Women have been making films for eleven decades. Sustaining and informing and inspiring the cinema from its earliest days. We have always had the opportunity to recognise this wealth, screen it, celebrate it and build on its root system. Here's a starter pack, a booster jet, a treasure trove: the gift of a new confidence in the boundlessness of cinema history and in the emboldening promise of her bounteous legacy." Cousins added: "We are thrilled that one of the world's great film organisations has acquired Women Make Film. The BFI is lending a powerful shoulder to the wheel. Its visibility and credibility means that the 183 filmmakers in Women Make Film will be seen by a wider audience. Brava." And Stuart Brown, BFI head of programme and acquisitions added: "The BFI is fully committed to supporting women in film across all of its activities. Providing audiences with opportunities to see these films, many of which have been hidden from view, is what we are all about. We're all really excited to be a part of Women Make Film, and are especially looking forward to seeing a lot of the films presented on the big screen at BFI Southbank, both in our launch season in May, and in future seasons dedicated to the work of the women celebrated in this new opus."
---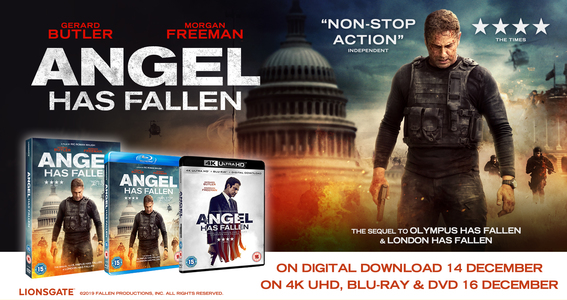 ---
To a restaurant in London's Fitzrovia for one of the annual highlights of the Christmas season, the VDC Christmas party. As ever, there were representatives from a host of independent and UK based labels, familiar faces, old pals and some newer ones too. We had a blast, as ever, and plaudits and credit must go to the company for still backing an annual Christmas beano, one of the last standing in the calendar. Commenting on the night, the company's Ashwin Bedi said: "It was great to see everyone last night and to have a really good catch up. It's not like the old days when you were spoilt with so many events and parties to go to so it's really nice to be able to get the industry together. A few well deserved beverages for the hard work this year and a good way to start off the Christmas festivities. I thank all those that attended and made it another special night for us all."
Documentary specialist Dogwoof wraps up a strong year for physical media, which has included the likes of Oscar and BAFTA-winning Free Solo, Marianne & Leonard and Apollo 11, with Mystify Michael Hutchence this coming Monday (December 9). An intimate portrait of the late INXS frontman featuring extraordinary archive footage, personal home movies and intimate insights from Hutchence's friends, lovers and band members, Richard Lowenstein's doc looks beyond the tabloid headlines surrounding Michael's death to reveal a very human story of 20th-century fame. Commenting on Mystify, Dogwoof head of home entertainment Daniel Green said: "Dogwoof has had one of our best ever years in terms of DVD sales - long may it continue - and we're ending 2019 on a high with Mystify. It's clear the film has broken out from just INXS fans thanks to its fantastic archive footage and contemporary interviews with the likes of Kylie Minogue and Helena Christensen. HMV and Fopp is the perfect place to pick up the film on the high street before Christmas, and we are of course supporting the release with a healthy P&A spend."
Also due in stores on Monday, and going form strength to strength is Roman comedy Plebs which sees the fang returning alongside a host of guest stars including the likes of Amanda Holden, Tracy Ann Oberman, Leo Gregory, Tony Robinson, Nigel Lindsay, John Thomson, Phil Davis, Kevin Bishop and Christopher Biggins. The title is due from Acorn and the company's Helen Squire praised the PR efforts that have seen the gang touring media outlets to promote the release. She said: "A big thank you to Debbie Murray at Aim Publicity who has been getting the boys chatting about the show and promoting our release on the radio and in the press. We're all hoping that ITV2 announce a sixth series soon to create even more publicity around our releases."
---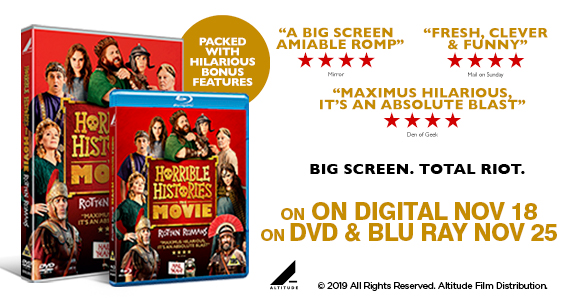 ---
A brace of different and yet unique titles due out from Universal on Monday December 9 via its ongoing arrangements with studios and distributors as diverse as Paramount and Vertigo. The former is Dora And The Lost City Of Gold, a first live action big screen outing for the popular character. Commenting on the release, product manager Steph Don said: "We're delighted to be bringing the inaugural big screen adventures of Dora and the Lost City of Gold to DVD and Blu-ray on Monday, with a hilarious and vibrant campaign that champions the shared family viewing experience through targeting both parents and kids across a range of media channels. We're supporting the release through a fantastic promotion with Chiquitos (translating to 'little ones' in Spanish) and engaging activations with influencers and publicity partners."
The other of the two biggies is one of the most highly rated feelgood comedies of the year, Blinded By The Light. Commenting on the release, Steph Don, again, said: "From the director of Bend It Like Beckham and inspired by the music of Bruce Springsteen, Blinded By the Light is the feelgood hit of the year. We're looking forward to its release on DVD and Blu-ray on Monday with a campaign that celebrates the music, era and heart-warming humour of the film."
Arriving in cinemas this weekend ahead of a digital bow on December 16 and DVD on December 30 comes one of the year's more intriguing releases, homegrown sci-fi flick Invasion Planet Earth. For the title, due through Munro Films and Lightbulb, is 17 years in the making and boasts the involvement of more than 100 producers and supporters and is the brainchild of Simon Cox, whose dream was to make a sci-fi film worthy of his influences such as Star Wars. Munro md Frank Smith said: "Simon Cox had the vision and drive to make the kind of film he and sci-fi fans want to see. It's the ultimate nostalgic homage and very effective. There's a clear fanbase, and Simon should also be applauded for engaging a community of fans for the film over the years, many of whom featured as extras in crowd scenes. They, along with sci-fi fans across the UK can now enjoy Invasion Planet Earth and we are very happy about that." Lightbulb commercial director Matthew Kreuzer said: "We're absolutely thrilled to be releasing Invasion Planet Earth. We've thoroughly enjoyed working on this film for the past few months with Simon and his team. What he has created over the past 20 years is a fantastic action / sci-fi film with a nod to the sci-fi programmes we used to watch in the 70's and 80's (Dr Who, Blake's 7, Space 1999 and Buck Rogers). It has such a cool retro feel about it and yet he has combined this with strong CGI elements, bringing it up to the modern day."
---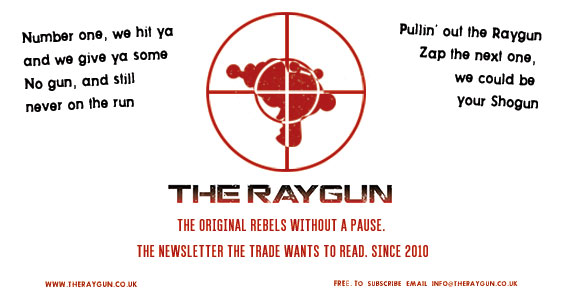 ---
Get ready for Frozen fever on home entertainment, as the Disney animated sequel has continued its reign at the top of the UK – and worldwide – box office. Its second weekend on release (ending December 1) took it to more than £27 million at UK cinemas after just 10 days, with its total surpassing those of Moana, Wreck It Ralph and other Disney favourites. Its global total of $739 million in that time has seen it winning scores of records, such as biggest ever animated opening and biggest ever Thanksgiving weekend in the US (with a haul of $124 million over the weekend. The soundtrack album is showing its pull too, with streams more than 260 per cent up on the first album at the same time in its life cycle. "The songs and score of Frozen 2 reflect the growth of the characters and the deepening of their story," says director, writer and the Chief Creative Officer of the Walt Disney Animation Studios, Jennifer Lee. "The music is fun but emotional, personal yet powerful, intimate but also epic. Kristen, Bobby and Christophe have definitely outdone themselves and taken the music to brave new heights."
Also keep an eye out for is David Attenborough's next project which sees him on the big screen in addition to dominating smaller screens. For David Attenborough A Life On Our Planet will air for a special night of screenings on April 16. And the premiere, held at the Royal Albert Hall in London, sold out in less than an hour…
Meanwhile, news – with not a lot to back it up – is the story that the next Ghostbusters film will be called Ghostbusters: Afterlife… Another long-standing franchise set to be reignited is Planet Of The Apes. In one of the first moves since the Disney and Fox deal was rubber-stamped, it looks as if there's a new title in the works. The Maze Runner's Wes Ball is said to be developing the next under this banner, but everything else is just speculation…
If, like us, you use things like the excellent industry backed findanyfilm.com, or the FDA's similarly smart launchingfilms.com, you'll welcome the launch of new site https://eurofilmlaunches.com/, which offers up Europe-wide release information on films and should help people with planning and also help people like us who often need pointless questions answering. It's being backed by Danish digital agency Gruvi, whose ceo Ben Johnson said: "We appreciate that now, more than ever, independent film distributors across Europe are facing monumental challenges when they decide to open a film theatrically. The number of titles released in cinemas each week has increased dramatically in recent years, as has the range of platforms the public can use to watch content outside of the cinema. Eurofilmlaunches.com is designed to offer Europa Distribution members valuable support, by ensuring they are fully aware when colleagues in other territories are working on the same titles, and going through the same processes during the months and weeks prior to a film opening."
The one everyone's talking about…
Here's the latest Disney remake thing…
You're on The Raygun newsletter mailing list, which has been running for eight years, because you requested it, have been recommended to us or sent us emails. You can unsubscribe at any time, if you're daft, using the link elsewhere or by emailing as below. But of course, you don't want to do that, do you? We don't share your information with anyone else, we don't like cookies and we're the good guys. We care because you do…
To subscribe to The Raygun newsletter, please email
info@theraygun.co.uk
with subscribe in the subject matter
To unsubscribe, email

info@theraygun.co.uk

with unsubscribe in the subject
For editorial or advertising queries, contact

tim@theraygun.co.uk