DVD PASSES 20 YEAR MILESTONE
PANTHER SPRINGS INTO CHARTS
…AND HEADS TO NEW OFFICES
CHILI HEATS UP COMPETITION
BASE EVENT ADDS SPEAKERS…
AT THE MOVIES
TRAILERS OF THE WEEK
---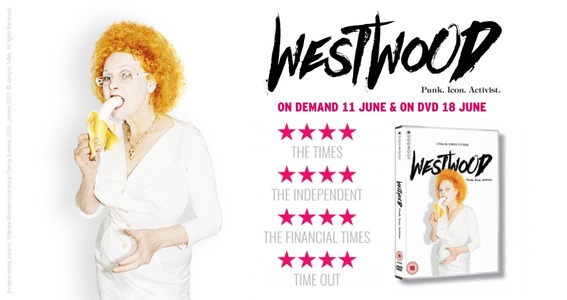 ---
If you can't read this newsletter or see the ads, please click here
It Was A Good Week For… It's now 20 years of DVD and 40 years of VHS…
It Was A Bad Week For… Illegal downloaders, who'd rather actually get product legally…
With all the hoopla surrounding the BASE Awards, one anniversary recently slipped pas unnoticed and unheralded. For April and May marked the 20th anniversary of the soft launch of DVD in the UK, a few months behind the launch across the Atlantic in the US. April 1998 saw a quartet of titles, including the original Jumanji, Jerry Maguire, A Few Good Men and, er, Fly Away Home, hitting the shelves, later joined, in May, by a batch of 10 from Warner, including Batman & Robin and The Client, as well as batches from PolyGram and VCI, before Warner Vision, Carlton and MGM joining the fray. Initial reports from retail, as reported in the trade press at the time (we've been checking the archives) were "positive". Neil McEwan, then at Warner and one of the main supporters of the format in its early days, said: "It's still surprising to remember that Fox, Paramount, BBC, Universal and Walt Disney all chose not to support the format for the first few years, although at least Universal and Disney got some benefit by later licensing their libraries. On the other hand the UK independents jumped on board straight away, notably VCI and Polygram but quickly Metrodome, Momentum and others were involved in addition to Sony, MGM, Warner Music and Warner Home Video. By contrast, the hardware companies were all on board, to such an extent that when the DVD committee was formed to promote the format we had the Philips UK MD and Marketing Directors from Panasonic and Toshiba at most meetings, making decision making pretty easy and they all readily stumped up cash for Trade Marketing. Unfortunately their dominant customer Dixons made it clear that they thought the format would fail, so although they'd stock players it took more than two years to persuade them to promote the format in-store. By contrast all the then video retailers – rental and retail – loved the format and backed it from the off and even EUK only made a token effort to renegotiate terms! We held a press event at BAFTA fronted by Jonathan Ross where Marek Antoniak (Columbia), David Roche from HMV and the guy from Panasonic did presentations. Even though the CE guys were represented by blue chip PR companies like Bell Pottinger, they all failed to get any coverage in the nationals. Fortunately Peter Noble did so by getting an attractive model in a dress made from DVDs photographed outside BAFTA. The red tops loved it, and DVD had it's first newspaper splash." DVD went on to become the fastest growing consumer electronics launch ever, paving the way for a huge boom-time for the industry and worth celebrating for its hue success in the UK an the pioneering work of people involved… More from Neil McEwan will be on our website shortly, and please feel free to send us your memories of the launch of DVD to the normal address…
The mighty Marvel machine kept on rolling this week, with Disney's dominance of the blockbuster sphere being highlighted again as Black Panther sprung into stores, outselling the rest of the top 20 combined as it shifted some 176,000 units in its first three days on sale. The figure put it firmly on the top slot at the halfway stage according to the Official Charts Company's midweek bulletin, in a chart that's slow on new entries. One of the big moves is Dunkirk, on the back of Warner's effective campaign ahead of Father's Day. A timely release of Jurassic Predator from 4Digital Media provided the opportunity sell off the back of Jurassic World at cinemas, proving its worth at number 21 in the midweeks, ahead of a box set of the official Jurassic Park films.
On to that Jurassic Predator release, and its week one sales add further to a recent run of form for 4DigitalMedia. As the company's Lee Symonds pointed out, it's provided a perfect drafting opportunity. He noted: "We're very happy with this week's result, it's a perfect combination of drafting and having a good quality stand out sleeve on shelf. We've got three titles in this week's Top 200, with Jurassic Predator joining Apocalypse Tomorrow and Warsaw Ghetto. The latter is more than three years old now, Sony has done a great job of ensuring it's maintained support in retail and sales keep on coming in each week, we've sold more than 55,000 units. Apocalypse Tomorrow is a great Saturday night popcorn film, the disaster genre is a proven formula, it's reassuring to know that these genre titles still capture the imagination of the buying public. Dinosaurs, War and the end of the world… What's not to love?"
---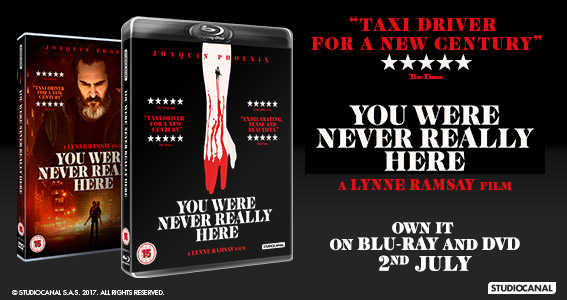 ---
The bouncing bomb has been bouncing around again as, again, as noted here in previous weeks, Studiocanal's release of The Dam Busters proved to be so effective both in cinemas and, now, in stores too, as its re-release strategy for a newly restored, anniversary edition of the wartime film earned a hugely successful week one performance. Commenting on its success, the company's Kristin Ryan said: "Releasing off the back of our Royal Albert Hall event, The Dam Busters was released on DVD, BD and as a special Collector's Edition last week and we're delighted with sales of over 6,000 and a top 20 chart appearance. Fully restored and in celebration of the 75th anniversary of the raid itself, our Father's Day release strategy helped elevate this film further and is another strong release in our incredibly successful Vintage Classics brand."
It all bodes well for the next biggie getting the full anniversary release treatment, as Jane Campion's seminal The Piano celebrates its 25th anniversary and returns to cinemas from Friday June 15 as part of a strategy that will see the film arriving on DVD and Blu-ray in a birthday edition. Studiocanal's Kristin Ryan said: "Jane Campion's seminal film The Piano is back on the big screen from today in celebration of it's 25th anniversary. Campion remains, somewhat staggeringly, the only woman to receive the Cannes Palme d'Or so a celebration of her stunning piece of work seems entirely fitting. In July we release a 25th anniversary edition featuring a brand new documentary featuring Campion and producer Jan Chapman on DVD and Blu-ray which also includes Michael Nyman's exceptional score. Announced yesterday with new artwork and trailer we celebrate Mel Brooks' incomparable The Producers with fully restored print later this summer followed by our Home Ent release. Michael Cimino's Vietnam classic The Deer Hunter is 40 this year and our fully restored version will be back in cinemas followed by our release of a special Collector's Edition."
It comes as Studiocanal has also unveiled its slate for the rest of Q3, which includes The Piano as well as a raft of other titles. Here's the company's Kristin Ryan on the key titles. She said: "As always we have a varied and exciting mix of releases this quarter from Lynne Ramsay's award-winning You Were Never Really Here to Paddy Considine's knockout Journeyman to the box office hit The Guernsey Literary And Potato Peel Pie Society starring Lily James and the stunning animated tale The Breadwinner, all alongside a line up of exceptional catalogue releases.
July sees the release of Lynne Ramsay's brutal visceral You Were Never Really Here featuring Joaquin Phoenix in a career defining role. The film took more than £1 million at the UK box office and was overwhelmingly well reviewed. The awareness, star turn and genre should see the film convert well to home entertainment. Though a mouthful of a title, The Guernsey...., is certainly a delight that's taken more than £5.7 million at the box office. Based on the best selling novel the story and film's appeal if broadened further by Lily James' star turn. Backed by full TV, press and online campaign, it's a major event release for us near the end of August. Following up his directorial debut, the award winning Tyrannosaur, writer/director Paddy Considine stars alongside new Doctor Who Jodie Whittaker in the drama Journeyman. With the strong cast delivering phenomenal performances and the sports hook we expect strong showing from the film later this summer. Executive produced by Angelina Jolie from the incomparable Irish animation studio Cartoon Saloon (Song of the Sea, Secret of Kells) The Breadwinner is a stunning tale of a girl fighting to protect her family against the Taliban in Afghanistan. Touching on multiple important themes of the day, the film is an accessible talking point for parents and kids and we'll be working with a few partners to ensure the widest possible coverage.
Alongside the above new release titles we also release the teen drama Midnight Sun mid summer, perfect timing for the school hols and director Todd Haynes (Carol, Far From Heaven) Wonderstruck starting Julianne Moore, Michelle Williams and A Quiet Place star Millicent Simmons delivering another strong performance that heralds her as an exciting new talent."
And lastly from Studiocanal, as it's the end of an era with the company moving from its Soho base – it's been based in the West End since its formation as Optimum, spending the last 10 years or so in the heart of Soho. It's now moving to swish new premises in Kings Cross, handy for the train to its Paris-based parent's head offices and also part of the regenerated area. Commenting on the move, the company's Kristin Ryan said: "After 10 successful years in the heart of Soho, we begin a new chapter on Monday June 18 as we relocate to Kings Cross. We're all looking forward to moving into our new offices in the very exciting and dynamic rejuvenated area of St Pancras and continuing to focus on production and distribution of our top quality slate of new and classic films."
---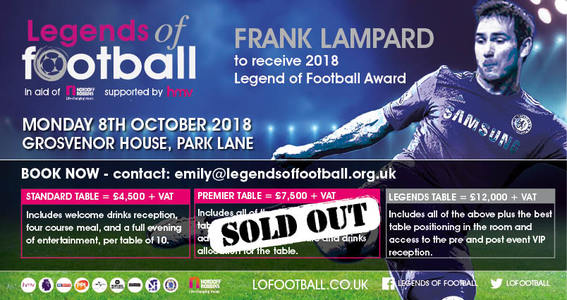 ---
To the Crown and 2 Chairmen public house in the heart of Soho, for the annual Disney trade quiz, where the major hosts a Mouse House themed quiz event for assorted trade publications, such as the Grocer, Screen and us at The Raygun. And our team scored a victory, regaining the crown as victors, showing our knowledge of the studio and its catalogue and all areas of its business. A thanks to our contributors and pals making up our team, including names that should be familiar to many – Toby Weidmann, Paul McEvoy, Alex Kidd and Alan McQueen, as well as The Raygun's Tim Murray.

And off to the Empire in Leicester Square for the premiere of Warner's counter-programming blockbuster Ocean's 8, the all-female take on the heist caper. Plaudits must go to the studio for its impressive feat in pulling together the cast of the ensemble piece, including Sandra Bullock, Cate Blanchett, Rihanna and more. The film has been everywhere this week, with the cast splitting off into teams to take on assorted publicity and promotional duties in a campaign as well-managed as the central heist featured in the film… As the Variety review noted: "In Ocean's 8, [Sandra Bullock] and her team come together and devise their jigsaw puzzle of a heist with an aplomb that feels as natural as it is crowd-pleasing."
Retail news and not content with scooping up a brace of wins at the BASE Awards last week, HMV has this week unveiled another great new range that will sit comfily alongside its others such as the excellent Premium Collection (itself nominated last week). And what a gorgeous looking range it is too. For the VHS range sees a batch of 12 titles, ranging from Back To The Future to The Warriors, by way of Blues Brothers, ET and The Thing, packaged up in VHS-style boxes. As the launch announcement for the range, due on July 30, noted: "VHS era movies celebrated in a modern and fun limited edition Blu-ray/DVD package. Each of these 12 titles (from Universal Pictures and Paramount Pictures) feature a retro sleeve inspired by their original CIC VHS release. The box is imprinted with a VHS cassette design, but with the height of a DVD to ensure it fits on shelf. Inside are copies of the movie on both Blu-ray, and DVD featuring cassette reel disc art. They also include a fold out replica theatrical poster, bubblegum card and sticker." As we noted here recently, it's the latest salvo in thronging battle to keep catalogue fresh and exciting and similar VHS-style initiatives have been used in other territories, both in the US and elsewhere. Commenting on the range, HMVs John Delany said: "We're are delighted present this new VHS Range to celebrate the 40th Anniversary of the Video Cassette. 1978 was when the first VHS-based VCR – the Victor HR-3300EK​ was released​ in the UK. That was the birth of Home Video, allowing us all to watch, (and own) what we wanted, when we wanted, ​​in the comfort of our our homes. As they say the rest is history..." More on this in the coming weeks, but you can see it here…
---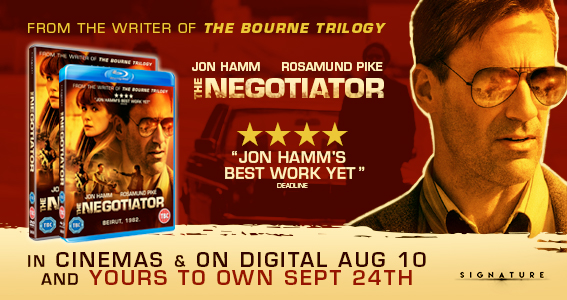 ---
Back to Studiocanal, and curated svod platform Mubi has inked a multi-territory vod deal with the company, which boasts one of the largest catalogues in the business. The deal covers some 250 titles handpicked by the experts at Mubi and read like a Who's Who of world cinema – names include Francois Ozon, Alejandro González Iñarritu, Wim Wenders, Pedro Almodóvar, Werner Herzog, Jean-Luc Godard and Jean Cocteau. The deal lasts between one and two years, with titles appearing on the service from July 1. It was negotiated with Mubi founder Efe Cakarel and joins a wealth of other deals with studios and distributors. Mubi's svp of content, Bobby Allen said: "It's such a thrill to be able to share this incredible catalogue of European and World cinema auteurs, classic and contemporary, from Almodovar to Melville, with our subscribers. We're looking forward to curating this legendary library of films for our audience." Aska Yamaguchi, Head of International Digital Sales, Studiocanal, said: "We are delighted to be in business with Mubi as we believe their carefully curated programs of auteur driven, quality films would provide a great home for our rich library."
Meanwhile, another week, another new streaming service launch, although the latest, Chili, has a track record and a different modus operandi from the usual subscription model currently finding traction. It launched in six years and has expanded to other European territories before heading to the UK. It's transactional rather than subscription based, and offers other bells and whistles too – not least DVD and Blu-ray sales as well as other merchandise, cinema tickets and film news. Its launch on these shores is being backed by impressive marketing too. Giorgio Tacchia, says: "We know movie fans don't just watch films, they live them. That's why at Chili we don't just stream movies and TV, we have created the ultimate viewing experience. Thanks to its unique offering, Chili has become one of the most important movie and TV series on demand platform in Italy. We know that Brits are equally big fans of on demand content, and that love goes beyond just the screen. At Chili we're proud to offer all the latest movie premieres – from foreign art house to big screen blockbusters – alongside official merchandise, exclusive cinema tickets and a news hub, all with no subscription to get in the way. The launch will see a multi-million-pound year-long digital media campaign kick-off at the start of June, which is being led by Havas Group consisting of media, PR and social teams, headed up by Arena Media UK. All creative for the campaign is being overseen and managed by Iris London."
101 Films has this week released news of the next addition title to its newly-launched Black Label, following hot on the heels of The Grifters and eXistenZ, as reported here previously. It will be classic disaster flick Rollercoaster, which as well as an impressive cast also sees Sparks performing in the theme park that's the location for the… well, you guessed it. The title comes in all new packaging, with an extensive booklet looking at the film and is due out on July 23. Commenting on the release, the label's Tim Scaping said: "The Black Label got off to a great start with Grifters and eXistenZ, and we've had an overwhelmingly positive reaction to the announcement of the third title in the range – Rollercoaster – a Hitchcockian thriller from the '70s disaster movie era. The package brings to together both cuts of the film and includes brand new extras. We have some fantastic cult and classic films in the pipeline and couldn't be happier with how the label is shaping up."
---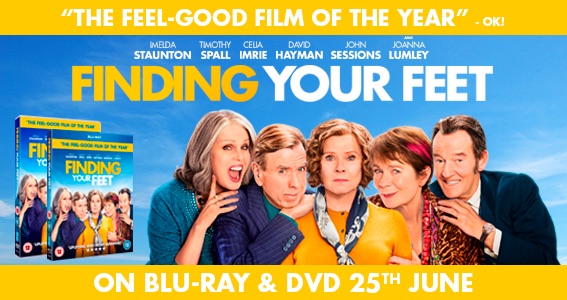 ---
Forthcoming releases and Monday sees the release of documentary Westwood, another cracking release from doc specialist Dogwoof, and one which charts the life and times of fashion legend Vivienne Westwood (Punk, Icon, Activist as the subtitle runs). It's a remarkably frank and candid portrait of the designer, with some great unseen footage stretching back to the 1970s, offering up an all-encompassing biography of the British designer and environmentalist, directed by visual artist Lorna Tucker, charting her transformation from punk aestheticist to catwalk queen, before eventually dedicating herself to climate change and anti-fracking causes. Dogwoof's Daniel Green said: "It takes a really special fashion documentary to perform theatrically as well as for home audiences. However, putting our past experiences on Dior & I and Iris to good use, with Westwood we're already looking forward to a solid week one DVD result with support from the main retailers, a Fopp window takeover in Central London, and targeted ads across both print and online."
Also due on Monday is the final instalment in the saucy Fifty Shades franchise, with Fifty Shades Freed rounding off the trilogy in the requisite style. As well as assorted SKUs featuring the new film, Universal is releasing separate DVD and Blu-ray boxes featuring all three films. All SKUs feature the extended version of the latest film (we'e biting our lip to avoid any double entendres here) as well as a bonus disc containing an additional half an hour's worth of bonus footage. Marketing will centre on TV spots during key programmes such as Love Island and This Morning. This will be supported by vod and online spots, with activity on Mail Online too. There will also be a screening attended by EL James. Commenting on the release, Universal's Emily Evans said: ""I was so happy to be passed the Fifty Shades torch and round off such a phenomenon. It's been a great campaign to work on, I'm really going to miss it!"
---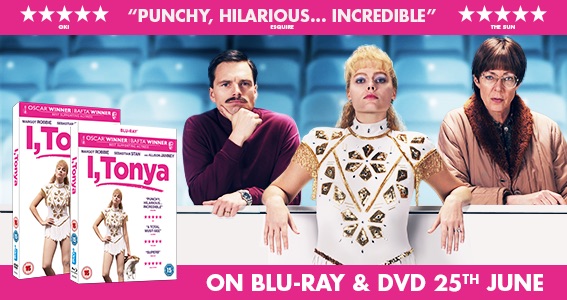 ---
On a somewhat different note, also due on Monday from Universal, is Phantom Thread, the final outing for star Daniel Day Lewis. It's being supported by press advertising, with further PR coverage including interviews with costume designer Mark Bridges and placement of design sketches in Empire magazine, and activity via Victoria Beckham's social media channels. Commenting on the release, senior product manager Steve White said: "It's a pleasure to work such a high quality release as Phantom Thread, if this really is Daniel Day-Lewis' last role then it's high note to end on."
The next diary date on the industry's calendar is the BASE Category Showcase and Innovation Forum, presented in association with ERA due to take place at the Picturehouse Central on July 4. And the organisation has this week unveiled the first raft of speakers and contributors to the forum part of the half-day event (the Showcase highlights forthcoming product). Kantar Worldpanel's Derya Yildiz, will assess opportunities for growth within what the insights team admits is a "more granular, more difficult landscape". Yildiz said: "Challenges in the entertainment industry are very similar to the rest of the retail industry, and the good news is the solution is the same: innovation. Today's consumer interacts with all types of content and products. They may even add items to their 'wish lists', but the final step, the actual transaction, is not always completed. Finding the right conversion tools and the right loyalty touch points are the constant battle for retail as a whole. The whole retail industry, whether it is entertainment or grocery, is now hungry for capability-driven partnerships. They approach disruptors who may help them leapfrog. It is, after all, a battle for share of wallet of the digitally-dependent consumer, both on and offline. Success comes to those who embrace the disruption, and who look for inspiration and innovation outside their comfort zones."
Also at the Forum part of the day will be an Innovation Forum, at which some of the key winners from the BASE Awards will be talking about their respective innovations that helped them scoop gongs at the event. In the panel, chaired by ERA chief executive Kim Bayley, Warner's Carla Bell and Disney's Carolyn Erwood will talk about their digital learning lounge and download and keep campaigns, while HMV's John Delany and Sky Store's Ryan Virgo will outline their respective award-winning innovations. Bayley said: ""Innovation has been at the very heart of driving the growth in entertainment retail and I'm delighted to help showcase the winners of the Innovation categories at the BASE Awards. With the winning entries highlighting the diversity of innovation across physical and digital retail as well as from distribution, this session should contain something for everyone."
---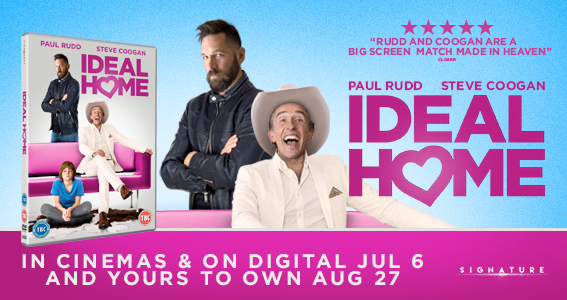 ---
"The entertainment industry tends to envisage piracy audiences as a criminal element, and writes them off as money lost – but they are wrong to do so. The reality is that the majority of people who have gone through the effort of finding and accessing such unlicensed content are, first and foremost, fans – fans who are more often than not trying to get content legally if they can. Rather than dismissing these audiences, content creators need to acknowledge the problem and find new ways to engage this high-intent audience, who for one reason or another are unable to easily access the content they want legitimately. There is a prevailing myth that streaming services have killed piracy, but unfortunately this just isn't the case. Our own piracy data shows that global piracy has increased year-on-year, even as these subscription services grow in popularity. The fact that nine out of ten people who are accessing unlicensed content also have legal subscription services, simply supports the fact that subscription services haven't solved the problem for content owners or consumers. While streaming services have made huge amounts of content more readily available, it's still siloed. The results of this survey demonstrate that if the show consumers are looking for isn't available on their particular on-demand service, they will turn to unlicensed alternatives because it is too expensive to subscribe to every single service. As new, more niche, subscription services from film studios, broadcasting companies and tech giants begin to emerge, the further division of content is likely to make this situation worse. We want to fundamentally challenge the perception that piracy audiences will not pay for content. It is damaging for both the industry and the consumer. If content owners accept that these are high-intent audiences, they can explore new ways of making their content more readily discoverable, engage these audiences, and create new revenue opportunity in the process."
MUSO'S CCO Paul Briley on new research that suggests illegal downloaders would rather source content legitimately…
AT THE MOVIES
It's a big week for Gal Gadot, as the Wonder WOman star has been teasing bits and bobs from the set of the second instalment of this arguably DC's most successful comic book films thus far. The star showed a picture of Chris Pine, seemingly back as Steve Trevor, albeit in a 1980s setting (a shopping mall), indicating there may be some kind of time traveling scenario. She also teased the name Wonder Woman 1984, suggesting not only the potential title of the film, due in November 2019, or at least its setting. Oh, and there was also the news that the star will also be joining Dwayne The Rock Johnson in the forthcoming action comedy Red Notice…
This week's remake news centres on one that few saw coming – it's a new take on creepy, albeit PG-rated spider horror Arachnophobia. The new take on the early 1990s tale will be helmed by one of the busiest men in the genre, James Wan…
This week's collaboration that no one saw coming, but now e've heard about it we quite like, is the news that Jackie Chan, the evergreen martial arts star who keeps going against all odds, is teaming up with WWE superstar turned thespian John Cena. The pair will join forces for the action adventure currently working on a title of Project X. Stallone was set to star in the ilm when it was going under its previous title of Ex-Baghdad.
Tim Burton's made his film again, this time with elephants…
You're on The Raygun newsletter mailing list, which has been running for eight years, because you requested it, have been recommended to us or sent us emails. You can unsubscribe at any time, if you're daft, using the link elsewhere or by emailing as below. But of course, you don't want to do that, do you? We don't share your information with anyone else, we don't like cookies and we're the good guys. We care because you do…
To subscribe to The Raygun newsletter, please email
info@theraygun.co.uk
with subscribe in the subject matter
To unsubscribe, email

info@theraygun.co.uk

with unsubscribe in the subject
For editorial or advertising queries, contact

tim@theraygun.co.uk