THE HOBBIT'S JOURNEY BEGINS…
…AND IT'S ON TARGET FOR A MILLION
WARNER MARKS 90TH WITH ACTIVITY
UNIVERSAL LAUNCHES NEW PROMOTION
TRUST OFFERS SITES YOU CAN, ER TRUST
BVA AWARDS ADDS HOST, SPONSORS…
…AND MORE SHORTLISTED TOO
LOVEFILM INKS WARNER TV DEAL
CLEAR VISION SIGNS LE POWER RANGERS
WOODWARD JOINS SODA, AS INDIE GROWS
HILCO PLANS, BVA COMMENTS…
TRAILERS OF THE WEEK
---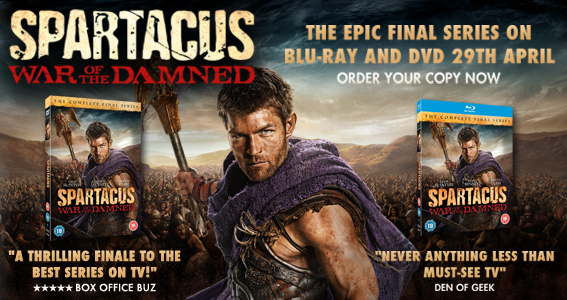 ---
I
f you can't read this newsletter or see the ads, please click
here
It Was A Good Week For…
The Hobbit, off to a flying start…
I
t Was A Bad Week For…
Theatrical exhibitors, as the FDA's Lord Puttnam speaks out about windows (see Quote Of The Week)
It may have been billed as An Unexpected Journey, but the first in Peter Jackson's planned trilogy of films based on JRR Tolkein's The Hobbit got off to a predictably strong start and, if things go according to plan over the weekend, it could end its first week on sale by hitting the 1 million mark. Warner's The Hobbit: An Unexpected Journey had, by the end of its first three days on sale, notched up sales of some 650,000 units according to Official Charts data. That put it ahead of the opening performance of The Twilight Saga Breaking Dawn Part 2, which went on to do just under the seven figure mark in its first week, which means Jackson's effects-friendly blockbuster could end up easing past the magic million mark. The three-day figures have already made it the third biggest release of 2013, behind just the aforementioned Twilight film and the year's biggest so far, Skyfall. Official Charts data also shows that Blu-ray sales of just under 200,000 have made The Hobbit the second biggest high definition release of the year, moving it past Dredd and below just Skyfall, which has done a whopping 700,000 or so.

Meanwhile, the release of The Hobbit: An Unexpected Journey has shown just how important a part HMV can play in the release of a title, helping to confer real event status on blockbuster. Its flagship Oxford Street store in the heart of London's West End was a focal point for The Hobbit: An Unexpected Journey, with a real sense of theatre. It included, among other things, the creation of a set inspired by Bilbo Baggin's Bag End cottage on its ground floor HMV's Gennaro Castaldo said: "We've been having a really good week with The Hobbit, with lots of promotion in store not least an amazing Hobbit set built in our Oxford Circus flagship. Big Thanks to Warner and its agencies for their support. Hopefully they'll be rewarded with some excellent week one numbers." You can see in store images from HMV on our
website
shortly.

Interesting to note too, that WHSmith went big on The Hobbit: An Unexpected Journey, with window space devoted to the film. Its return to DVD and Blu-ray sales has long been mooted, the story even having made national newspapers as well as here on The Raygun... We'll leave the last word on The Hobbit to Warner md John Stanley. He said: "Working with the HMV team on The Hobbit: An Unexpected Journey has been brilliant fun for everyone at WB, the results look fantastic and remind me just how great HMV can be at delivering this kind of unique in-store experience. Early sales of the Hobbit are really strong...the Blu-ray and 3D versions particularly are over performing and EST is going to be one of our biggest titles ever...which is nice."

---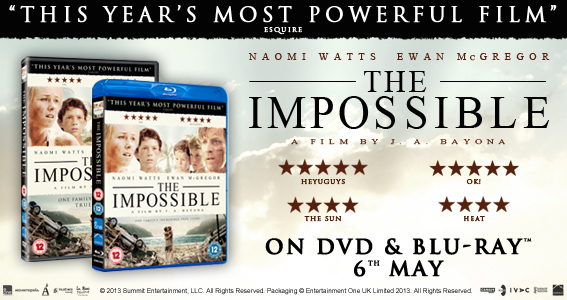 ---
It's been a big week for Warner as the major has been ramping up its 90th anniversary activity. April is the actual month of its landmark birthday, and it has already seen a number of major editorial pieces running. There have been two major features in the Daily Telegraph, including a wraparound four-page feature in its Saturday Review section, with more in the Sunday Times as well as a feature on Daybreak. Warner said it was expecting further coverage across both print and broadcast media before the month is out. In stores, it has focused on 40 essential Warner titles, promoting the Blu-ray, DVD and digital formats, while all are now UltraViolet enabled too.
Meanwhile, Universal celebrated its 100
th
anniversary last year but that hasn't stopped the studio continuing with some impressive catalogue work this year. The company has just launched its My Universal promotion, which is being supported by innovative TV ads, combining footage from unforgettable Universal films with real people talking about what they love about the DVDs and Blu-rays. Its aimed at involving consumers too, with a Facebook app that enables them to build their own personal movie timelines, looking, for example at the film that was playing at cinemas when they were born, through to maybe the films they first saw as kids, or went to see on their first dates. Universal is pushing its own titles, ranging from its classic Hitchcock titles, to seminal blockbusters such as Jaws and E.T. through to bang-up-to-date films such as Ted and Bridesmaids. Universal senior strategic marketing manager Vicki Davis said: "We're delighted to be able to talk to consumers about our best-loved titles and the benefits of owning them on DVD through the My Universal campaign - and we're also thrilled to see some encouraging early sales off the back of great space at retail." You can see the app
here
.
---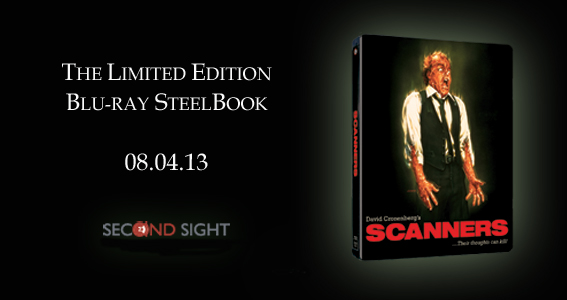 ---
We just mentioned coverage on Daybreak and anyone tuning in this week would have seen Keeley Hawes, most recently seen in Upstairs Downstairs, promoting the latest Industry Trust for IP Awareness initiative. The anti-piracy group has joined forces with the BPI and the Internet safety charity Childnet to launch a new campaign to give clear advice to parents and teachers on accessing films, TV and music safely and legally on the Internet. The trio have updated Music, Films And The Internet, a guide for parents and teachers with answers to commonly asked questions about piracy. It came as research showed that one on four adults couldn't differentiate between pirate and legitimate sites, a figure that rose to more than a third among parents. Mum of three Hawes and Childnet director of policy Lucinda Fell went on a media blitz, taking in both BBC Breakfast and Daybreak, as well as BBC Radio Five Live and Radio 2, with scores of local radio stations covered too. There was further coverage in the Metro, with plenty more print coverage to come. The Trust's Liz Bales said: ""There are a lot of pirate sites out there and a lot of confusion when it comes to identifying them, and it is very important to the industry to help educate consumers who are fans of film, TV, video and music on this topic. This is why the industry has got involved in creating resources such as Childnet's online guide and The Content Map website, where internet users can go to check that the website they are using to access film, TV and music is a legal one."
Meanwhile, the big date on the industry's calendar, the BVA Awards, is looming large, and there's been a flurry of awards-based activity in the past few days. The organisation has announced that comic Rob Beckett, whose CV includes Edinburgh festival appearances, co-host of I'm A Celebrity Get Me Out Of Here Now and all the right panel shows, will be handling the event. The BVA's Lavinia Carey said: "We are delighted that funny, fresh-faced Rob Beckett has agreed to host our awards. We have a pretty good track record at picking rising stars and I'm sure he'll be twice as well known this time next year, so everyone will be in for a great evening - as usual."
Also from the awards, a raft of new sponsors have been unveiled, with Creo, DVD And Beyond, Handle Recruitment, Hixville, Real D and The Entertainment Company joining a whole host of other industry names. And the BVA has also announced the shortlists for a brace of other awards. The Best Authored Disc Of The Year category will be a four-way tussle between Merlin Series 5 (Fremantle), Lionsgate's The Curse Of Frankenstein, The Raid (Momentum) and Tinker Tailor Soldier Spy (Studiocanal). Retailer Initiative Of The Year is between Amazon's Scan And Buy campaign, Asda's dedicated Disney stores, Blinkbox's cheeky Love Film But Hate Subscriptions campaign and Sainsbury's Best In Class activity. You can see the shortlist in full
here.
---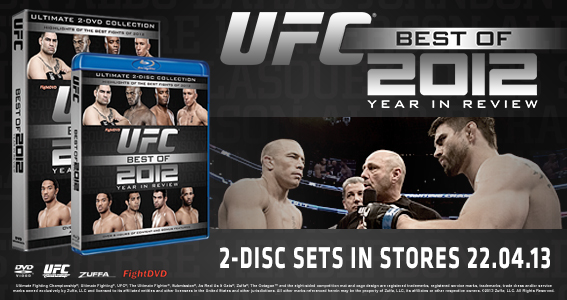 ---
An interesting diary date comes our way courtesy of the London Gazette. According to the esteemed publication, a petition to wind up Revolver Entertainment is being heard in the Royal Courts Of Justice on Monday April 15. The case is being brought the petition is being brought by HM Revenue and Customs. More on this next week, we suspect…
Some deal news now and LOVEFiLM has announced another major content deal after signing on the dotted line with Warner Bros International Television Distribution. The deal will see a whole host of Warner TV programmes arriving on LOVEFiLM's Instant streaming service. It includes such shows as The West Wing, One Tree Hill, Nip Tuck and Terminator: The Sarah Connor Chronicles. LOVEFiLM's Chris Bird said: ""It's easy to see why we're the first choice subscription service for TV fans who want to be able to access top quality programming on-demand. This latest content deal with Warner Bros. is hugely exciting for TV fans as even more fantastic must-see content goes live on LOVEFiLM Instant, including iconic titles such as The West Wing and Nip Tuck." Warner's Jeffrey R Schlesinger added: "This deal once again indicates that the programming we produce has a long life after their primary exposure on network television. The addition of these long running, serialized, addictive series to the Lovefilm service will provide its subscribers with many hours of compelling viewing."
Interesting to see independent label Clear Vision continuing to acquire new programming, and not just for the UK either. It has inked a deal with Saban which will see it releasing Power Rangers Samurai and Power Rangers Super Samurai in France. Clear Vision has a network of European distribution deals in place and has long published across different EMEA territories. Power Rangers joins Marvel Animation franchises and Gormiti in an ever-growing roster of children's titles. The company's international sales and marketing director Gil Garagnon said: "We are delighted to be part of the Power Rangers family. This premium brand is a natural fit for Clear Vision and will allow us to work with a great team of other Power Rangers licensees. Signing this deal for France is also a key move for us as a UK-based international company as we intend to strengthen our position as a significant player in the European market place."
---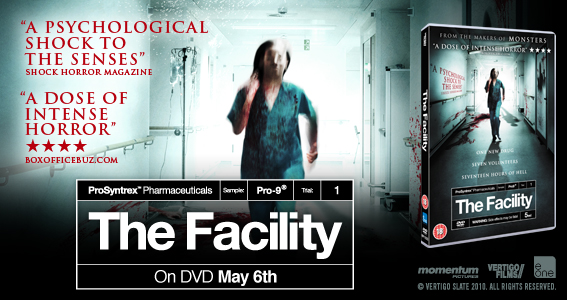 ---
Appointment news and Soda Pictures has announced the appointment of Rachel Woodward. Woodward has most recently been working as a consultant at companies such as Trinity and Pulse, and had previously been at Fox and, after that, head of home entertainment at Pathe. It comes as the company celebrates its 10
th
anniversary and the independent has announced plans to up its acquisitions both in terms of scope and scale. Soda co-founder Eve Gabereau said: "After 10 years of business, we feel we are moving in a new and exciting direction of growth and diversification across the film value chain. Having Rachel on-board will allow us to do this and to maximise the full potential of our team, new films and library." Woodward added: "I'm delighted to be joining Soda Pictures at this exciting point in time, and look forward to working with the team to build on the superb track record that Soda have established to date, to take the business to the next level".
You can't have failed to notice, Mad Men kicked off its penultimate series on Sky Atlantic this week. As ever, the much-loved programme launched in a blaze of publicity, with Sky's full marketing and PR muscle behind it. Never mind the viewing figures, it's all about the awareness the launch is creating for Lionsgate's DVD and Blu-ray of the sixth season due later this year. No release date has been set yet, but suffice to say, the company will be making a song and dance about it in the run-up to its arrival. Reviews have been strong too, as The Guardian noted: " Mad Men is still superior viewing. If you watched the first five series, you won't want to miss this." Lionsgate's Ben Grunbaum said: "We're thoroughly excited about Mad Men coming back to our screens. Season 5 was our biggest yet and continues to dominate people's boxset viewing habits. Planning has already begun on Season 6 as we prepare to make a great leap forward (Don Draper Season 5) and make this the biggest and boldest so far."
Films now and one of the surprise theatrical hits of the past few months has been The Impossible, the powerful drama looking at the dreadful after-effects of the tsunami, which devastated territories across Asia. eOne is now readying the film for a May 6 release. As the company's Sayoko Tietz explained: "The Impossible is an extraordinary film based on an incredible true story. We are pulling out all the stops marketing wise with a massive TV, Press and Online campaign to ensure this surprise box office hit becomes the must-have home entertainment release. We also have a fantastic PR campaign running alongside which includes interviews with the cast and blanket review coverage."
---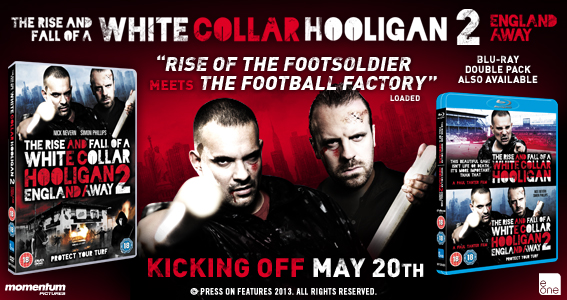 Some production news now and everyone knows someone who works in the industry who is planning to write or make a film. Few, if any, ever get round to doing anything about it. So kudos then to Helen Mullane, formerly in the marketing department of Studiocanal's home entertainment team and most recently a freelance. For she has announced that she's teaming up with Sean Hogan (who was behind last year's excellent horror The Devil's Business) to produce a documentary about legendary British comic 2000AD, the original home of Judge Dredd. The documentary, Future Shock! The Story Of 2000AD will interview key players throughout the publication's 35-year plus history and be directed by Paul Goodwin. In a statement announcing the project, Mullane said: ""2000AD is the scrappy comics upstart that is all too often overlooked amongst the constant waves of Marvel/DC corporate hype. And yet it's more vital than either of them – independent, cutting edge and still punk after all these years. It's time it was given its due." For more detail on the project, you can email
control@futureshock2000ad.com
And while we're at it, what about Paul Johnstone? The designer, who works at OTMe, is also putting together a film project. He has written and plans to direct Versus, a film about a hitman who is on the trail of a serial killer. Johnstone is raising cash for the film using a Kickstarter account, which you can see
here.
Johnstone said: "I've always written and co-written scripts but this is a story that I wanted to bring to life myself - a slick, tough genre piece with a couple of big ideas behind it. Over the last year, I have been writing and honing the script. Now it's time for this to leap off the page and into film-making reality. So, I'm reaching out to you through Kickstarter to see if you can help me fulfil this dream."
Now, every trade magazine worth its salt has been finding tenuous links to Margaret Thatcher, the former prime minister who died last week. Anyone who knows The Raygun's political background will understand why we may refrain on commenting on her passing, but it's worth noting the huge growth in sales of one or two titles this week. For reports have been filtering through to us of a spike in sales of both The Wizard Of Oz and The Iron Lady. The former, of course, has been boosted by the online campaign to send Ding Dong The Witch Is Dead from the Judy Garland classic to number one, with sales up by something like 14 per cent, according to Official Charts data. And the Meryl Streep biopic has been boosted by numerous mentions and clips airing this week, even its star commented on Thatcher's death. Last week it sold 500 copies, according to Official Charts data. It had sold more than 2,000 before Saturday this time around, meaning sales had quadrupled.
We'll end where we started, with Warner and we note with great interest that the stature of its rather excellent Warner Bros Studios Leavesden, home of the Making Of Harry Potter tour, continues to grow. This week it's been announced that the Duke and Duchess of Cambridge and Prince Harry will be visiting the venue and taking the tour…
---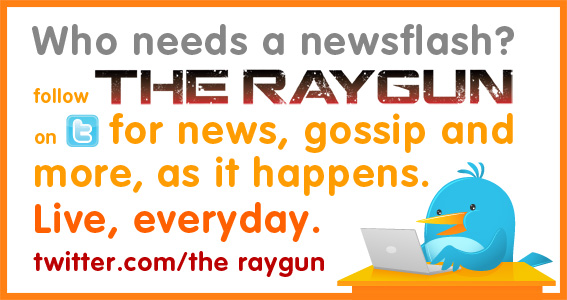 ---
"Surely the time has come to allow sufficient modern-day flexibility for rights-holders to fashion the most appropriate individual release strategies, because no single uniform plan can possibly suit every film."
Lord Puttnam, speaking at the Film Distributors' Association
Three new entries in this week's top 10, with Dark Skies landing at third place and the unlikely duo of Spring Breakers and The Odd Life Of Timothy Green making odd bedfellows at numbers nine and 10 respectively. Also worth noting was the strong opening weekend for A Late Quartet, the first title to be released under the Curzon Film World banner, rather than Artificial Eye, which took more than £100,000.
Remake news of the week concerns the news that has had the online community up in arms, as news has emerged of a remake of Point Break. The seminal actioner is a cult trash favourite, as Keanu Reeves plays an FBI agent who goes undercover to infiltrate a skydiving and surfing gang of bankrobbers. Originally a sequel was planned, but Patrrick Swayze's tragic death but paid to that, so now a remake is on its way. It will, producers say, be based in the world of extreme sports.
The director of the Point Break remake, Ericson Core (crazy name, crazy guy), had previously worked on Fast And Furious and much of the online chatter about the remake has centred on that actioner's similarity to the Keanu Reeves flick. So it's interesting to note this week that the seventh instalment in the franchise will be directed by James Wan, he of Insidious fame, who is crossing over from the horror genre. It's not due until next year; we've still got Fast 6 to come first…
TV news now and with Breaking Bad set to end its run at the end of its fifth series, news emerges that while that may be over, its world could well live on. For creator Vince Gilligan is said to be considering a spin-off series starring lawyer Saul Goodman. Best case scenario? Frasier. Worst case? Joey…
If we were American, this would be a red band trailer, instead this Irvine Welsh adaptation teaser comes with an 18 certificate…
The one everyone's been talking about this week…
Breaking Bad meets The Simpsons…