OFFICIAL FILM CHART UPDATE
WATERLOO RECORD, X-FACTOR LAUNCH MAMMA…
ABBA-SOLUTELY FABULOUS MARKETING
GREG MAKES THE JUMP FOR MISSION
…AND GOES DAY AND DATE WITH DIGITAL
LAST MOVIE IS INDICATOR'S FIRST…
SHORTER WINDOWS BACK IN THE US?
COBURN HEADS UP NEW INTERNATIONAL AI ARM
QUOTES OF THE WEEK
TRAILERS OF THE WEEK
---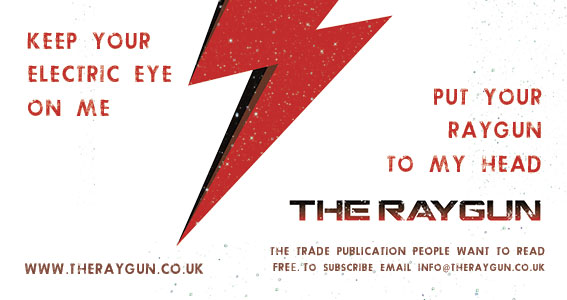 ---
If you can't read this newsletter or see the ads, please click here. We've been away for a few days for half term, hence the late running…
It was a good week for… Christmas, it appears, is arriving at last…
It was a bad week for… Sky Broadband customers, sent demands for allegedly illegally downloading a film years ago…
With Black Friday now out of the way, and only, er, Cyber Monday left between us and Christmas, the Q4 market is now up and running. We'll have a full report on Black Friday, the American invention that has invaded these shores in recent years, in the next newsletter, but it's good to see the all-important final part of the year kicking off in some style, with plenty of marketing innovations around the business, as well as a wealth of talent, especially from the special interest sector, talking up physical media and its versatility as a present offering come Christmas. Interestingly this week too we've noticed some further interest marketing hoving into view. The initiatives are currently US-focused, but what happens over there is certain to end up here too. One centres on Warner's forthcoming DC superhero outing Aquaman, with Warner teaming up with Amazon, offering Prime members the chance of get up to 10 tickets for a special screening of the film a week ahead of its theatrical bow. Some 1,000 screens around the US will be airing the film on December 15 to Prime members who have secured tickets. Director James Wan said: "Aquaman is the Super Hero for everyone: he has unique, aquatic superpowers, but he's also a surface dweller just like us—if we were all as cool as Jason Momoa, that is!" said director James Wan. "Bringing this epic origin story and the wondrous underwater world to the screen has been an amazing experience for the whole cast and crew, and I'm so excited for Prime members to be our first audience for Aquaman." "Prime offers the best of shopping and entertainment and these early showings of Aquaman are yet another pleasant surprise for members, and one that I'm personally also looking forward to," said Cem Sibay, Vice President of Amazon Prime. "We love delivering smiles whether it's through an incredible deal during the holidays or inviting members on a journey to Atlantis with us in this action-packed adventure before anyone else." Blair Rich, President, Worldwide Marketing, Warner Bros. Pictures Group and Warner Bros. Home Entertainment, added: "James Wan has created an epic adventure for the big screen. Coming together with Amazon to reach their footprint of Prime members in the U.S. is the ideal way for us to bring Aquaman to moviegoers and their families as they kick off their holidays." You can see more here.
Meanwhile, Warner is also working with Youtube in the US, promoting its forthcoming sequel The Lego Movie 2 by offering consumers the chance to see the original film for free through its service. The one-day-only offer was on Black Friday, natch, with, as Variety noted: "To watch "The Lego Movie" on YouTube, users can search for "Brick Friday" on the video platform and then click on the ad that says "Stream for Free – All Day Today Only!" Ads currently running on Google are promoting the free Black Friday streaming event." It comes after the US arm of Youtube parted with MGM to offer up a selection of classic films for free through the service, with ads supporting the initiative. Films on offer included the original Rocky movies, The Terminator, Legally Blonde and Legally Blonde 2, Zookeeper, All Dogs Go to Heaven, Dirty Rotten Scoundrels and Agent Cody Banks.
---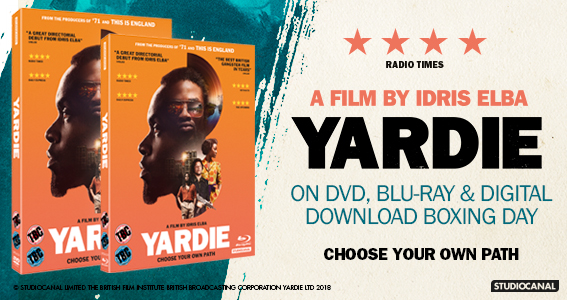 ---
And so, over here and on to the third week of the new Official Film Chart listing, put together by Official Charts Company working with BASE and ERA. And last week's highest new entry, Incredibles 2, saw physical sales joining its digital exclusive pushing it up one place to number one, with physical and downloads totalling more than 183,000. Another digital exclusive windowed title, Mamma Mia: Here We Go Again, entering at number two on the strength of downloads ahead of its physical release on November 26 (for more on this see below). Christmas titles further indicate the changing of the seasons, as Elf rises up to number 11 and The Polar Express also returns further down the 40…
The gifting season is now in full flow, with comedians flying the flag for physical media and gifting across chat shows, while Universal has managed to pull off a major coup for the release of Mamma Mia: Here We Go Again on Monday November 26. For this week's X-Factor, broadcast on November 24, saw the first ever film product placement featuring throughout the show. The fully integrated promotion saw the semi-finalists in the series all taking on Abba songs that featured in the first film and its hugely successful sequel, as well as getting a masterclass from Abba's very own Benny Anderson. What's more, Anderson alongside the film's cast was due to appear in the audience for the promotion, which included media support across all X-Factor-friendly channels. As if that wasn't enough, Universal was also partnering with some of the stars of the other Saturday night telly sensation, Strictly Come Dancing, on an initiative planned for Monday morning. The show's Ola and James Jordan were leading an attempt to get in the Guinness book of records for holding the biggest ever disco dancing event, taking in some 340 people at London's Waterloo. Other events took place at other Waterloos in the UK, in North Lanarkshire and Merseyside…
Those two Mamma Mia: Here We Go Again firsts are joined by what Universal said is a ubiquitous campaign which will reach some 80 per cent of women in the UK, using across the board media to get the message across, with the two-disc sing along edition at its core. In terms of retail set-up, Universal is aiming to take over stores in the run-up to Christmas, using elements such as sound-chips to play music from the film, with front window vinyls in Tesco stores and one Morrisons in West Yorkshire even has a choir singing songs from the soundtrack to cheer up shoppers fed up with Christmas carols and songs. Commenting on the release, senior product manager Emma Sihra said: "I have loved working on such a fun, ambitious and innovative campaign! We are looking forward to a fantastic release and giving our consumers the time of their lives this Christmas!"
---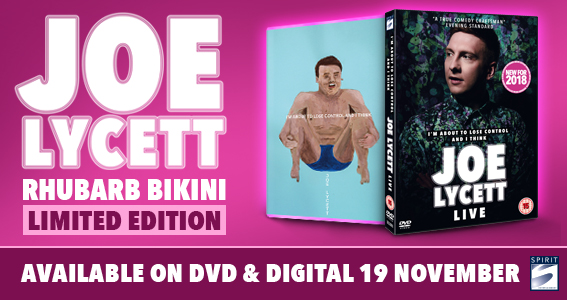 ---
More activity from Universal and its partner Paramount for the imminent launch of another biggie for Q4 in the shape of Mission: Impossible – Fallout. The Tom Cruise starrer, arguably one of the finest outings in the long-running franchise, is out now as a digital exclusive with physical SKUs to follow on December 3, with a major event planned for Friday November 30. Mission: Impossible – Fallout The Long Jump will see Olympic champion long jumper Greg Rutherford re-enacting the jump performed by its star in the film. As the statement noted: "Britain's long jumping champion Greg Rutherford will launch the experience at Lindley Hall in Central London. Rutherford will attempt to jump 18 feet, which is the approximate distance Tom Cruise jumps in one of the film's most talked about scenes in which he takes a huge leap between two buildings in London. The UK public will then be challenged to take part themselves, with each participant automatically entered into a drawing to win a personal training session with Rutherford. Everyone who successfully makes the jump will win a copy of Mission: Impossible – Fallout on Blu-ray or DVD." More on the title next week…
One of the TV sensations of 2018 is set to arrive in stores on Monday with the DVD and Blu-ray launch of Sharp Objects. The much-talked about mini-series was based on a novel by Gone Girl author Gillian Flynn and managed to earn plaudits from fans and reviewers alike, becoming essential viewing among the binge-watching cognoscenti when it aired on Sky Atlantic during the summer. As ever with HBO series that air through that channel, the word of mouth stands it in good stead for those non-Sky subscribers, while the addition of Flynn and star Amy Adams' names, as well as the and Sky brands themselves also raise its profile. As The Guardian noted: "Amy Adams is in career-best form… Mean, moody and magnificent murder mystery…", while Den Of Geek added: "an intense, gripping mystery thriller". HBO is also working with Sainsbury's to offer a gift with purchase of the original Flynn book that inspired the series.
---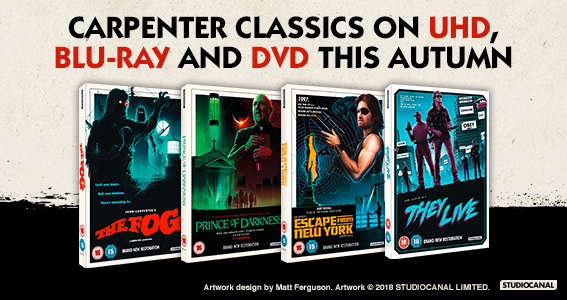 ---
One item that we reckon could end up on a lot in a lot of children's stockings come Christmas-time – and would work a treat for the whole family to sit down and watch together – arrives on Monday in stores courtesy of Studiocanal. The Big Bad Fox And Other Tales has perfect appeal to many parents – it's traditional, hand-drawn fare ("none of that new-fangled CGI stuff") and boasts a wealth of parent-approved voice talent, with names such as Bill Bailey, Adrian Edmondson, Justin Edwards, Matthew Goode, Celia Imrie, Phill Jupitus and Giles New all involved. It earned both plaudits and profile on its theatrical bow earlier in the summer, as The Times noted it is "a kooky farmyard-set compendium that has the manic energy of the best Ice Age movies as well as, occasionally, the delicate heart of a Pixar classic"; the Guardian added: "The fusion of the performers' droll delivery, the spare yet expressive character designs and well-observed movement creates a real warmth and wit". "Commenting on the release, Studiocanal's Jess Briggs said: "The Big Bad Fox is a gorgeous trilogy of hilarious and heart-warming tales, including a quirky alternative Christmas fable: 'Saving Christmas!'. We've gone with fresh festive creative across physical and digital to make it the perfect family film and stocking filler this holiday."
Out this week and one for the television cognoscenti, is a first ever release for the complete, unexpurgated Kenny Everett Video Show. Network has pulled out all the stops for the release, spending time forensically collecting clearances for the music and guests from Everett's classic programme, as well as sprucing it up, to offer a mammoth set. And it's going down well too, according to Network's Tim Beddows, who said: "We've been delighted with the response both from a sales and attention-seeking point of view. Kenny would love the latter, for sure. It was a difficult title to clear, but we persisted beyond the call of duty, and a difficult one to pitch to the market because of the necessary higher price point but it's paid off amazingly. It does demonstrate that consumers are still happy to pay a premium for physical media featuring decent library content."
---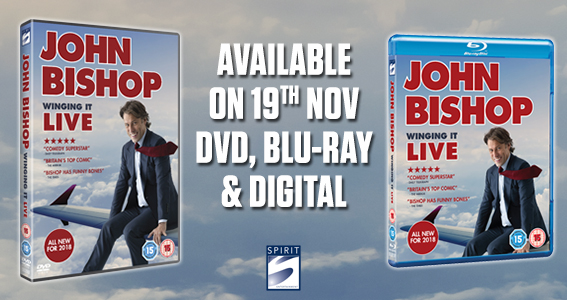 ---
Q1 business now and the BFI has unveiled as varied a slate as ever for the first quarter of 2019, offering up more from its hugely respected Flipside imprint, as well as some of its trademark mammoth box sets. One of these comes in the shape of Pinter At The BBC, a four-disc set that includes some of the playwright's finest works adapted for television. Pinter crops up in a different manner in Rogue Male, a 1976 adaptation of Geoffrey Household's novel starring Peter O'Toole and featuring the writer in a cameo role. It's due on dual format edition in January alongside the recently restored version of Jean Cocteau's Orphee, recently released again at cinemas. Into February and there's the second part of the BFI's ambition Derek Jarman collection, featuring works from 1986 to 1994, including Blue and The Last Of England. Into February and there's a new restoration of EM Forster's classic Maurice, Japanese cinema is under the microscope in the Keanu Reeves-narrated documentary Mifune: The Last Samurai and a welcome addition to the Flipside label, which aims to unearth and rediscover lost, cult Brit cinema titles, with February's title Stranger In The House starring Bobby Darin and Hames Mason. March completes the quarter with Bergman documentary presented Bergman: A Year In Life following its theatrical release in January 2019, as well as long out of print Mr Topaze, Peter Sellers' directorial debut, and a solus release for Derek Jarman's Sebastiane.
Also noteworthy from the BFI, nd the organisation's video arm is widening its digital scope from January onwards. For recently it has been releasing its products onto digital formats on an ad hoc basis, often after the physical release, but has now confirmed that from next year, all its releases will be available digitally day and date with its physical releases, reflecting the changing viewing habits. Commenting on the move, the BFI's John Ramchandani said: ""While we will continue to focus on delivering quality features with accompanying additional content for the discerning Blu-ray/DVD collector, we also appreciate the shift towards digital consumption. Therefore, in order to reach a wider audience, we plan to start making our films available digitally via iTunes alongside the physical releases in 2019. This is especially important at a time when the availability of classic features online has been thrown into turmoil with the closure of FilmStruck."
We've been covering the Indicator imprint since its launch under the Powerhouse banner some time ago, and the label has now firmly established itself as a force to be reckoned with in the boutique releasing sector, giving deluxe treatment, from picture and sound through to packaging and booklets. And now Indicator is moving on to the next stage, after inking a deal that will see it putting one of its big January releases in to cinemas ahead of its restored version on Blu-ray. The film is The Last Movie, Dennis Hopper's hugely ambitious, overwrought epic tale that has rarely been seen in recent years. Commenting on its plans, the company's Sam Dunn said: ""We're delighted to say that Dennis Hopper's The Last Movie – which has been lost to UK screens for decades – is Powerhouse Films' first venture into big-screen distribution. And we're thrilled that exhibitor responses to the film have been so overwhelmingly positive. From 14 December, a stunning new 4K restoration will play in key cities across the UK & Ireland – including leading independent venues such as HOME Manchester, Watershed Bristol, the Glasgow Film Theatre, Filmhouse Edinburgh, the Institute of Contemporary Arts London and the Irish Film Institute in Dublin – before getting its long-overdue UK Blu-ray premiere, in a lavish Indicator collector's edition, on 21 January 2019."
---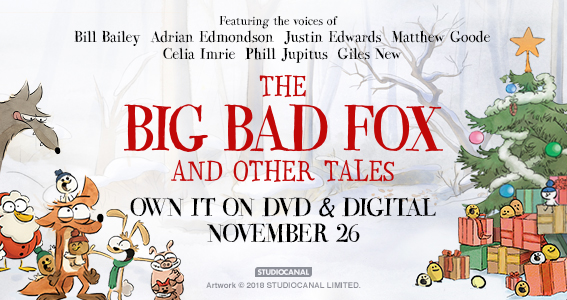 ---
Manga is heading back to cinemas again and is picking up lots of interest in the forthcoming My Hero Academia release at cinemas, with interest from anime fans and devotees helping boost the number of screenings for the film in early December. It bodes well for both box office and the home entertainment release too. As Manga's Andrew Hewson explained: "We're incredibly proud to be partnering with Funimation Films to bring the remarkable My Hero Academia: Two Heroes to the big screen here in the UK. The fan reaction and ticket sales since announcing the film have been phenomenal and this could be on track to be Manga's biggest theatrical hit since Dragon Ball: Resurrection 'F'. Due to the popularity and impressive pre-sales we have now expanded to roughly 200 screens with additional dates also added. Our marketing campaign has been lean and highly effective – utilising paid ads on Instagram stories and Facebook as well as a targeted programmatic display ads has proven very successful. Moreover, given the huge audience appetite we have changed our home video strategy by way of distribution and the inclusion of a limited edition Blu-ray SKU. We think fans are going to love what we have planned for its release next year and we can't wait to let them know all about it."
The US market is heading for another row over windows, and the 90-day gap between cinemas and the home, a debate that was becoming increasingly heated, but then sidelined by corporate changes (Disney's acquisition of Fox and Warner's AT&T deal chief among them). Now, according to US trade bible Variety, that debate is back on table, with the likes of Universal and Warner keen to put shorten the theatrical to home windows. John Fithian said that didn't necessarily ring true (Fithian said he hadn't heard that, "it doesn't jive with what I've heard," he noted), but the question is whether the likes of Warner and Universal have the power to change windows. All-powerful Disney has recently praised the status quo. Chief Bob Iger said: "We have a studio that is doing extremely well and a [release window] formula that is serving us really well in terms of its bottom line." Other studios have cried foul, saying Disney's plans to feature the likes of A Lady And The Tramp remake and other films on its planned Disney+ streaming service rather than as theatrical releases means it is effectively already reducing its windows. Not so, said NATO's Fithian. "Straight-to-video meant something back in the day and straight-to-streaming means the same thing today," he said. "It's fine to release movies to the home, but we hope that quality movies that have the chance of doing substantial box office will continue to be released in theaters. We have confidence that Disney is going to respect the theatrical window." Expect this one to run and run.
As we noted here recently, artificial intelligence, augmented reality and automation are buzzwords in retail and on the consumer front, with innovation and new ideas being tested across the retail base. So it's interesting to note that US specialist Algomus is heading to these shores by ramping up its operation and launching a new international arm based in London. What's more, the president of the newly-created Algo.ai International company is former Sony Pictures Home Entertainment vp and industry stalwart Aodan Coburn, with another former Sony staffer, Miguel Geli, as chief operating officer. CEO Amjad Hussain said: "This significant development reflects our desire to service our current customers on a broader territory basis and supports our ambition to expand both our geographical and industry reach." John Daly, President of Algo.ai, added, "International expansion has been a strategic goal for some time, and with these two key appointments we are now well-positioned to repeat the tremendous growth opportunities we have seen domestically." Coburn commented, "I'm delighted to have the opportunity to play a part in the Algomus story as this innovative company continues on its journey of global growth." Geli added, "Algo.ai is a company with significant global potential which I am thrilled now to be part of."
---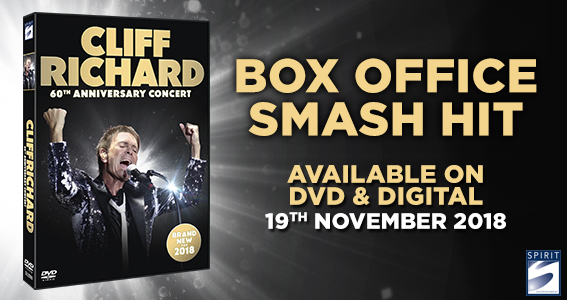 ---
"I have recently taken over the conduct of the above matter from and on behalf of my clients with regard to the copyright protection of their interest in the Work. Following my file review, I note that the last correspondence that was sent to you was in 2015 when my client notified you that there has been an instance of copyright infringement of the Work via your Sky Broadband router. Your response was never received.
"In the event you deny the infringement, my client reserves the right to seek an Order that you provide up all equipment (including PCs, laptops, and mobile phones) with previous or current access to the IP address for forensic analysis. Alternatively, you can arrange your own forensic analysis at your own expense."
Solicitor Catherine Hyde in a letter sent to Sky Broadband customers in the UK who are accused of illegally downloading a film a few years ago, The Company You Keep. The case has resurfaced, with demands for around and upwards of £1,500 sent to consumers. Hyde said they did not want to take customers to court, but would demand payment as well as promises not to illegally download any more.
AT THE MOVIES
Sony's latest Spider-Man related biggie Venom has been a box office blockbuster, so it's no surprise to see the major working on more films based around the web-slinging universe, the one Marvel arm it has in its franchise portfolio. And it has earmarked two dates in 2020, one in the summer and another in October, for two as yet untitled and unannounced Spider-flicks. And, as ever, when superhero films are involved, this had led to acres of speculation. Is a Venom sequel in the works? What about Morbius The Living Vampire starring Jared Leto? This story, it appears, has legs – at least eight of them.

And Toy Story 4 is ramping up, with many excited this week by the announcement that Keanu Reeves is joining the likes of Tom Hanks and Tim Allen to add his vocal talents to the film. Little is known of his exact role, but buzz (no pun intended) is building for the film, not least due to the fact those involved have hinted the ending will have viewers in floods, not unlike the third Toy Story outing. Hot due Keegan Michael and Jordan Peele are also involved…

Get ready for more Tales Of The Unexpected… This week's big reboot news sees a revival for the Road Dahl presented series on the cards. No plans confirmed for the eventual destination for the new take on the classic twist-in-the-tale programmes, but this kind of content would be a dream for your average streaming service…
Follow us on www.twitter.com/theraygun…
Drip, drip, drip marketing continues…
You're on The Raygun newsletter mailing list, which has been running for eight years, because you requested it, have been recommended to us or sent us emails. You can unsubscribe at any time, if you're daft, using the link elsewhere or by emailing as below. But of course, you don't want to do that, do you? We don't share your information with anyone else, we don't like cookies and we're the good guys. We care because you do…
To subscribe to The Raygun newsletter, please email
info@theraygun.co.uk
with subscribe in the subject matter
To unsubscribe, email

info@theraygun.co.uk

with unsubscribe in the subject
For editorial or advertising queries, contact

tim@theraygun.co.uk