WARRIOR IN WITH A FIGHTING CHANCE
WOMAN FOLLOWS IN KING'S FOOTSTEPS…
BVA JUDGING DONE, EVENT APPROACHES
PARTY PEOPLE… WE GOT KNOWHOW
HE'S STILL CORNISH FROM THE BLOCK
EVERYONE LOVES A BIT OF STELLA
TERRACOTTA ADDS TO ARMY FOR FESTIVAL
KAY TOPS DVD EARNERS
QUOTE OF THE WEEK
RELEASE OF THE WEEK – A HORRIBLE WAY TO DIE
AT THE MOVIES
SITE OF THE WEEK
TWEET OF THE WEEK
TRAILERS OF THE WEEK
---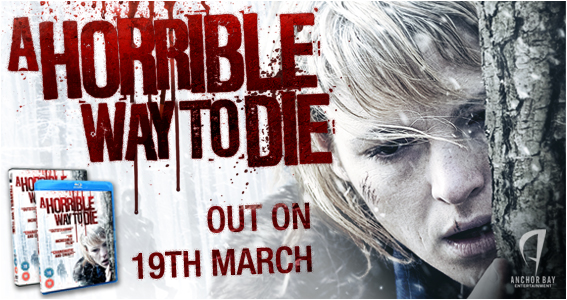 ---
If you can't read this newsletter or see the ads, please click
here
It Was A Good Week For…
Warrior (see below), starting off brightly…
It Was A Bad Week For…
The Pirate Bay, in the glare of the spotlight, in the courts and in trouble…
It's been a busy week at the coal face, with a slew of strong releases. One title that has become a genuine contender is Lionsgate's Warrior, starring Tom Hardy, among others. This Rocky-style tale set in the brutal world of mixed martial arts fighting has got a choke hold on the charts. As Lionsgate's Sarah Sanders said: "Warrior has punched above its weight in the charts this week, we're really pleased with the sales thus far and with further activity still to break we're hopeful that the resulting Week One conversion will be strong."
This time a year ago, we were eulogising about the success of The King's Speech; after its barnstorming theatrical and home entertainment runs we were wondering how it would fill a Colin Firth-sized hole in its 2012 schedule. A year or so on and it's great to see Momentum enjoying another sizable chart success with The Woman In Black. Like The King's Speech before it, it's a homegrown success and boasts the company's early involvement, although its subject matter – it's a spooky ghost story – is as far as you can get from the royal family. Spookily, however, the two are in the same position after two weekends of theatrical release: the Daniel Radcliffe starrer has now earned £10.49 million at UK cinemas, while the Colin Firth tale had taken £10.76 million. What's more, its box office achieved that rare feat of rising in its second weekend, moving up 11 per cent. It's been aided by its 12 certificate and the presence of Radcliffe, initially considered a bold move but now paying dividends, Whether it continues to follow The King's Speech trajectory is another matter, but its performance is well worth keeping an eye on ahead of its summer home entertainment bow. Commenting on its performance, Heat film critic, Guardian box office and Sight And Sound columnist Charles Gant told The Raygun: " With the benefit of hindsight, you can say The Woman In Black was always bound to succeed at the UK box-office, given the popularity of the book and the play, and of course Daniel Radcliffe coming off Harry Potter. But I don't think it's as easy as that. The material was previously made into a TV movie, and presumably could have been adapted into a feature film at any time -- so it wasn't, in fact, that obvious, since for years no one did that. Elijah Wood benefited from the lead role in three massive Lord Of The Rings blockbusters, but you would hardly call him a bankable star. It wasn't inevitable Daniel could carry across the Potter audience, Woman In Black is a great fit for the actor: it's not action, romance or comedy. Period works for him. Momentum picked a great date, running into the February half-term and Valentine's Day, but the date attracted ample competition, notably The Muppets. The market expanded to allow both films to clear £10m-plus in ten days. The King's Speech's haul of £45.7m isn't a result anyone expects to see repeated, but Momentum deserves congratulation for scoring another breakout hit so soon after the last one. Radcliffe also deserves congratulation for a heroic publicity effort. He didn't have a US publicist micro-managing him with "Vanity Fair-only" posturing. He generously made himself available to media across the spectrum, and his fanbase were there for him."
---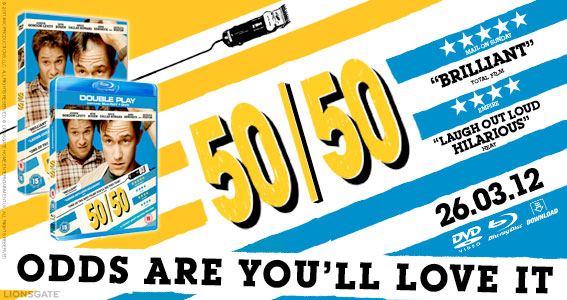 ---
Also this week: many of the great and good of the industry were kept busy feverishly finishing their presentations for the judging panels for the BVA Awards, due to take place on Thursday May 3 at its usual venue, Old Billingsgate. "We're tied up finalising our presentations," a number of marketing people said to us earlier this week, "can we speak to you on Friday [or next week]?" Good luck to all those who entered, see you at the awards in a few months' time. In the meantime, if you haven't got tickets yet, contact aurelia@bva.org.uk to book your seats. Host for this year's event is comic Miles Jupp, a familiar face from numerous panel shows and, for the young at heart (or those with children) Balamory…
The word on the streets this week is that a new video on demand player is set to join the market this coming Tuesday, February 28. Knowhow Movies will offer film and TV content to both stream and buy and comes from retail giant Dixon's and its retail chains PC World and Currys. It joins recent entrants such as Netflix and existing players such as LOVEFiLM, Blinkbox, HMV and FilmFlex. The blurb on its holding page (you can see it over here) said: "It's almost time to get the popcorn ready, dim the lights and settle down for a great night in! From early 2012, Knowhow Movies will be bringing the very best cinema has to offer straight to you, at home or on the move. Knowhow Movies lets you decide how you watch movies and TV – whether you want to download it or stream it to your device, the choice is yours. You can even start watching your movie on the train, pause it when you reach your stop, and restart it right where you left off when you reach your sofa. Choose from a huge range of movies and TV shows and you could be watching in moments. Rent or buy and watch on the go – Knowhow Movies puts you in control."
LOVEFiLM has been one of the driving forces in the UK subscription vod sector and this week saw it claiming another first. The Amazon-owned company this week (as we'd noted a couple of weeks ago) held a one-off event to mark the arrival of Attack The Block on its Instant service. It hosted a part commentary part Q&A with writer director Joe Cornish and stars Nick Frost and Alex Esmail, at the same time as streaming the film itself. We favoured this over the Brits, and it was an intriguing and fascinating exercise, enlivened even further by the unscheduled appearance of fellow Brit director Edgar Wright. Even better was newfound football fan Cornish and West Ham follower Frost's interest in that evening's football results…
It's been a busy week for Revolver, with a brace of major appointments at the independent and another memorable stunt, the kind which the company has built its award-winning reputation on. Let's do the appointments first and the company has this week unveiled its new marketing director, who will be overseeing both the theatrical and DVD arms of the company. Kate Walker joins from ITV Studios, where she headed up home entertainment marketing and, most recently, a wider consumer products role. Prior to that, she'd been at Fox. Commenting on her appointment, Walker said: "I'm delighted to be taking up this role at Revolver, it's such a fantastic company, that is not only renowned for the great films they distribute but also for their original and ground-breaking marketing campaigns." Revolver ceo Justin Marciano said: "Creative marketing campaigns have always been a major driving force for all of our releases and we're excited to have Kate on the team. With her strong experience and insider knowledge, I know she'll bring a great wealth of experience to the company and will be a great asset to our award winning marketing team."
The second high profile appointment at the company saw Martina Ternstrom appointed as acquisitions executive. Ternstrom's CV takes in both sides of the Atlantic, with stints at Magnolia Pictures in the US and The Works and, most recently, Metrodome in the UK. Her move comes as Eduardo Panizzo is upped to the role of acquisitions manager at the company, and Lucy Taylor moves to look after acquisitions in the increasingly important Australasian arena, based in New Zealand. Ternstrom said: "When the opportunity came up to join the business, I was excited for the chance to work within a team and company renowned for their creativity, innovative campaigns and most importantly, obvious passion about the movies they release. I am thrilled to be a part of one of today's most exciting film distributors in the UK. I am looking forward to working with such a talented group and hope to add more to their already great catalogue of releases." Head of acquisitions Dave Bishop added: "We are delighted to have Martina onboard as she brings a wealth of impressive industry experience with her, and will play a significant role contributing to Revolver's current release slate and in the company's continued growth and success." Commenting on his promotion, Panizzo said: "Having been with the company for a number of years and experiencing Revolver's growth and development first hand, with both Dave and Martina on team, I am excited at the new opportunities and prospects of further increasing our catalogue with even greater titles."
Revolver's latest stunt saw the company marking the release of Monday's Sleeping Beauty by getting a real-life beauty (and a competition winner to boot) to have a kip for 12 hours at London's Waterloo station. Pix and a clip on our website early next week…
---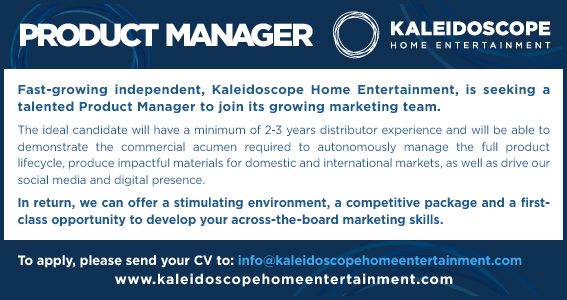 ---
In case you hadn't noticed it – and it's been in every newspaper across the spectrum – the current must-see British television programme is Call The Midwife, which has now officially become BBC One's most successful drama series for a decade. The series is now set to make its way to DVD, with BBC Worldwide's release due on March 12. It is certain to capitalise on the Downton-esque mania about the programme and will be aided by press advertising and PR. The latter will be led by star Jenny Agutter appearing on the likes of BBC's Alan Titchmarsh Show. Product manager Katie Waters said: "Following its phenomenal success on BBC One, we are hugely excited for the DVD release of Call the Midwife. With trade wide support and a targeted PR campaign we are in no doubt that this will be a smash hit."
Also due from BBC Worldwide on March 12 and also currently enjoying a hugely successful run (it's the most watched multichannel programme in the peak 9pm slot) is Stella, the latest creation from Gavin And Stacey co-writer Ruth Jones. It has just been renewed for a second series and is growing in reputation. Jones herself will be supporting the release with interviews on the likes of ITV's Lorraine, XFM, Capital FM and Heart FM.
It's Oscar-time this weekend – in case you hadn't noticed from the constant stream of coverage (isn't it amazing how many people seem to know "what the Academy likes [or doesn't like]", especially if there's a cheque involved. Most pundits are, of course, predicting another barnstorming performance from The Artist (no home entertainment release details confirmed yet, thanks in no small part to its ongoing theatrical success), one independent believes that the film's ongoing achievements could offer a significant boost to the vintage black and white sector. Eureka's Masters Of Cinema imprint is trumpeting the availability of a brace of the films that clearly inspired Michael Hazanavicius' awards-friendly film, FW Murnau's Sunrise and City Girl. The company's Ron Benson said: "I am so pleased with the runaway success of The Artist at all the recent awards. And even more ecstatic to hear in an interview that writer/director Michel Hazanavicius gained his inspiration from F.W. Murnau's Sunrise and City Girl. This is great news for our movie industry today. Both these films are in our Masters of Cinema collection and available on DVD/Blu-ray. They are amongst the last of the sophisticated silent movie utopia classics, with Sunrise winning 3 Academy Awards in 1927 and is regularly voted one of the greatest films ever made."
---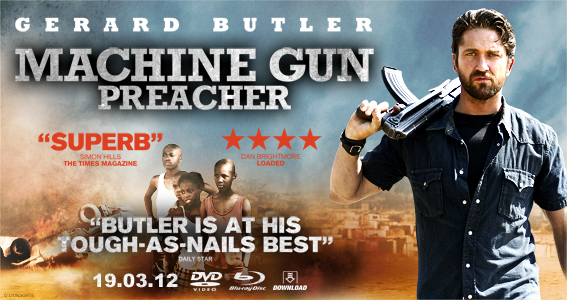 ---
We've already excitedly written about its impending release, but time for a catch-up to talk about the BFI's eagerly awaited March 19 release of classic Ken Russell flick The Devils. Having seen it in all its forthcoming glory, and divulged some of the details about its extras, we can now reveal some of the BFI's marketing for the release, the first homegrown DVD outing for the notorious film. The BFI's Phil Roberts said: "The death of Ken Russell in December 2011 sent interest in his work sky-high. As such we are promoting The Devils release way beyond anything the BFI have done before on DVD. We are positioning the film as Ken Russell's masterpiece, a landmark in British cinema and the last great movie of the 1970s to be released on DVD - a 'must-have' for any collector. We are also targeting an audience of younger film fans who have heard about the film but never previously had the chance to see it, mainly through a striking Press and Digital campaign across the mainstream film media." We'll be getting the trailer up shortly on our website…
Staying with our website, we've had a busy week at www.theraygun.co.uk. We've had a look at Film3Sixty magazine and reported further on its research – the biggest ever project undertaken looking at UK film viewing habits – as well as featuring trailers for the likes of the excellent Reykjavik Rotterdam (due on March 5 from Havana Films to coincide with the theatrical release of Hollywood remake Contraband) and we've had a look at some of Anchor Bay's current impressive line-up…
Back to the BFI, and to the screening room underneath the organisation's West End HQ for an exclusive preview of its March 26 release, The Er*tic Films Of Peter De Rome (for the last time, we're not prudes, but the asterisk avoids some of the industry's, ahem, more sensitive firewalls). The release is certainly an eye-opener (no sniggering at the back please), charting the life and works of the pioneering filmmaker, often dubbed the godfather of gay p*rn (enough with the asterisks, already!). It's a great historical document, the accompanying doc looking at the ex-pat Brit who charted some of New York's sleazier residents is a fascinating insight into the man, although we didn't stay for all the short films that make up much of the release. That it has got an 18 certificate with material so extreme is testament to his reputation and also to the love and care lavished on the release by the BFI. Producer and BFI staffer Bruce Robinson introduced the screening, charting the project's five year journey from an article he penned in Gay Times to its eventual release, calling De Rome "an important and seminal filmmaker" (cue laughs from many of the specialist publications in attendance). Given the packed screening, the release is sure to garner plenty of coverage on its March 26 bow.
---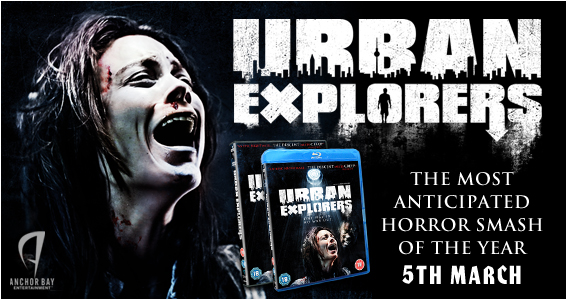 ---
Talking of the gay sector, one of its biggest labels, Peccadillo Pictures, is set for its biggest month ever in March, as it prepares for not one but two standout releases. The first, Tomboy, a tale of adolescent confusion, is due on March 5, while breakout title Weekend, on March 19, should build on its successful theatrical performance and further consolidate its crossover potential and should became the company's bestselling release. The company's Tom Abell said: "March will be an exceptional home entertainment month for Peccadillo Pictures with the release of both Tomboy and Weekend. While pre-orders on Tomboy are exceptionally good, the pre-orders on Weekend are way above any that we have ever had before for DVD and especially Blu-ray"
Diary date now and the ambitious independent Terracotta Distribution operation has unveiled the plans for its eponymous Terracotta Festival that will take place from April 12 to 15, inclusive, at London's Prince Charles Cinema. The opening film will be Korean war epic My Way, and the event will close with the latest from much talked about director Sono Sion's latest, Himizu. Commenting on the event, Terracotta's Joey Leung said: "It's encouraging to see the festival grow from a small operation to a multi-team endeavour now: we are extremely happy with the quality of the rebranding by What Is Bobo, giving a more mature presentation of our festival; Helen Mullane, formerly of Studiocanal, has been a major blessing for us this year, bringing her high calibre skills to work across the areas of marketing, social media, production and programming. Helen, along with our product manager Richard Geddes, is also tasked with making our Terror Cotta Horror Night much more than just a triple-bill of late night horrors. We also continue collaborating with other UK labels (technically our competitors) to give an important platform for Asian cinema, given the now alarming homogeneity of theatrically released films. Apart from of selecting films for our programme that are yet to secure a distributor here, we are partnering with Universal to promote WW2 blockbuster My Way, Studiocanal on Seediq Bale and Third Window Films on Himizu."
As you should know by now, every week on our website we round up the week in reviews on our website, looking at home entertainment coverage so we'll end with the most fascinating piece of reading we've just come across (it was in our to read pile)… An article in the Sunday Times, later picked up on by numerous other papers (here's the
Daily Mail's take
on it) looked at the amount of money earned by stand-up comedians and the contribution from DVDs in 2011. Top earner was Peter Kay – more than £20 million earned and almost as many DVDs shifted as tickets (more than 1 million of both). It makes for fascinating reading…
---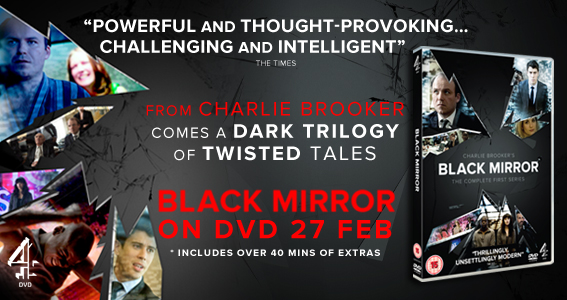 ---
QUOTE OF THE WEEK
" As we've said before, the 29th of February is the last day we offer torrents in its current form. Then it will be all magnets, which works pretty much the same. Before you go "oh ma goood why why why?!!!11″, please understand that it's a necessary move in the saga known as The Pirate Bay. Not having torrents will be a bit cheaper for us but it will also make it harder for our common enemies to stop us (which they can't. but everything that makes it harder for them brings more lolz to our lips). So please get used to magnets, cause they are here to stay."
A statement on The Pirate Bay website, after the High Court ruled that the site breaches copyright laws. It is now expected to be blocked. Magnets, unlike Torrents, aren't hosted directly on the site…
We've been talking a lot about Anchor Bay's horrors recently and one of the best of its current busy slate of titles is A Horrible Way To Die, which we viewed this week and comes highly recommended – it's as if someone viewed the traditional serial killer film through an American independent or arthouse filmmaker's (handheld) camera. As Anchor Bay's Thom Leaman said of the acclaimed March 19 release: " A Horrible Way To Die is one of the most exceptional horror thrillers in recent years - it manages to combine a leftfield aesthetic with an incredibly compelling and ultimately shocking thriller framework. Its been a colossal hit at festivals around the world, in particular at our own FrightFest, where the likes of Empire and Total Film lauded it as one of the festival's best. We're well aware though that a festival hit doesn't instantly equal DVD success, and so we've had a campaign in place for the best part of six months with the goal of pushing the film to the broadest possible audience. It's a film that demands to be seen.
Once more, it was all about The Woman In Black, which has now topped the £10 million mark. The Muppets was behind it for the second weekend running, although strong half-term figures mean it has now edged past The Woman In Black in terms of overall box office, The only other new entry in the top 10 was Ghost Rider 3D: Spirit Of Vengeance, which took £1.34 million. The Artist reentered the top 10, it has now taken £6.8 million.
One of our keenest readers (and occasional contributors) outside of the distribution or retail sectors is producer Jonathan Sothcott, who has a keen eye for genre fare that plays particularly well on DVD and Blu-ray. After successfully setting up Black And Blue Films (one of its next outings is Kaleidoscope's wonderfully titled Strippers Vs Werewolves), he has now launched his own production outfit, Chata Pictures. Its first production is White Collar Hooligan, which has been acquired for UK release by Momentum and it is currently in production on a crime drama riot which, Sothcott told us, will be "my most commercial film yet". Also on the slate is what he called "a post-apocalyptic steam punk" take on Mask Of The Red Death, another versus-style film in the tradition of Strippers Vs Werewolves (we wait with baited breath on this, but have our fingers crossed for a few ideas of our own) and an urban vigilante thriller. "And that," he quipped, "should take me through to April…" Stay tuned for more details…
Not strictly film news, but we note that Doctor Who's filming again down in Cardiff, for the seventh series of the revived Timelord's adventures. It will also mark what is Amy and Rory's "final rollercoaster voyage" with the Doctor. Matt Smith, who stars as the latest incarnation of the character, said: "It's thrilling and exciting to be back and working with two of my closest friends."
A timely one here, given the furore over Sacha Baron Cohen's potential Oscar appearance, here's the site for The Republic of Wadiya…
http://www.republicofwadiya.com/
The best trailer we've seen this week…
WThis, our junior correspondent says, looks "wicked"æ
Well received Bob Marley documentary, looks like it adds to the legend too…
New Morgam Spurlock documentary, this is for the fanboys…
New Disney, better known as Rebekah Brooks, the movie…
To subscribe to The Raygun newsletter, please email
info@theraygun.co.uk
To unsubscribe, email
info@theraygun.co.uk
with unsubscribe in the subject