APPETITE FOR HUNGER STILL THERE
WARM RECEPTION FOR BLUE MOVIE
BLINKBOX TOPS RETAIL SHORTLIST
MOVIEMAIL WEIGHS IN ON CLASSIFICATION DEBATE…
…INDIE MEETING VENUE REVEALED
METRODOME HEADS FOR THE BORDER
GIRL POWER FROM SECOND SIGHT
ITUNES BLAMED FOR TONS OF TORRENTS
YOU CAN COPY, SAYS GOVERNMENT
---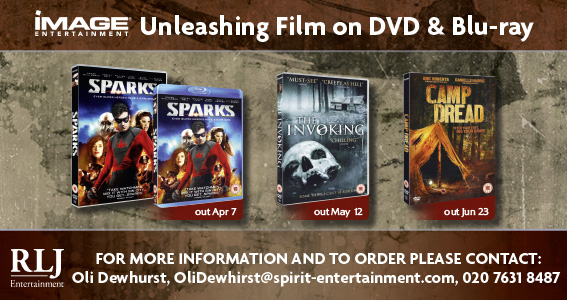 ---
I
f you can't read this newsletter or see the ads, please click
here
It Was A Good Week For… Blue Is The Warmest Colour performing above expectations without tradewide support…
It Was A Bad Week For…
ISPs across Europe, as the EU rules they must comply with blocking orders on pirate sites…
We're all out of blaze-based gags, having extinguished them on our Hunger Games special, but fire really did take hold across the industry over the last week or two, as Lionsgate's second instalment In what's set to be a four-film franchise, The Hunger Games; Catching Fire, really did set the charts alight on its release. The title will not only outdo its predecessor, but should also end up as one of the year's biggest come December. Commenting on its success, Lionsgate's Kaz Mills said: "We are extremely pleased with the result on Catching Fire - our biggest ever week 1 sales result to date across physical and digital. Equally exciting is the sustained momentum we are seeing throughout its second week with 82,000 units sold by Wednesday. The excellent result is testament to the incredible set up in stores across the board and we hope to see continued success in the run up to Easter." Commenting on its digital release, a blinkbox spokesman said: "It's been a storming performance over the past week, we're delighted with how well it's been doing. It's topped the movie chart this week and it's dominating our service."

They may make unlikely bedfellows (fantasy ones too, for many film critics) but Jennifer Lawrence and Lea Seydoux both had cause to celebrate. For performing strongly alongside Catching Fire was the Artificial Eye branded release Blue Is The Warmest Colour. Commenting on its success, Curzon's Paul Diment said: "After solid performances from The Great Beauty, Le Week-end and The Selfish Giant, our extremely busy Q1 came to an end with phenomenal first week sales for Blue Is The Warmest Colour. Following on from its incredible theatrical performance, the DVD release received some of the strongest reviews and press attention we've seen for a foreign language release in a while. Without support from supermarkets, we still managed to sell just over 8,500 units, which came from high street retailers HMV and Fopp, as well as numerous online retailers. *
---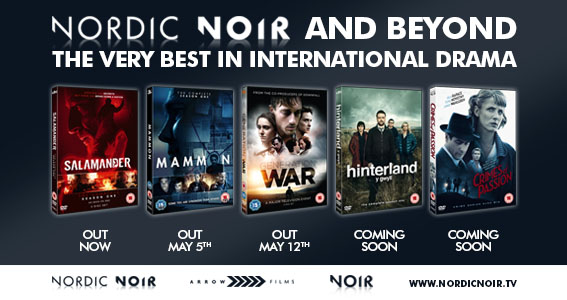 ---
The BVA has unveiled the nominations for this year's awards, with the shortlist making for some fascinating reading. Universal leads the way with a hefty eight nods across the different categories, with Fox not far behind with half a dozen and Warner on four Impressive performances come from Lionsgate, leading the way outside of the studios with four and, in the retail sector, blinkbox with four, while Arrow also leads a pack of distributors and retailers with two or one nomination. Universal's eight nominations show the breadth of the studio's offering, taking in its traditional gifting strengths (its gifting campaign is nominated in the creative initiative of the year), its catalogue work (Schindler's List 20
th
anniversary edition), children's (Barbie In The Pink Shoes), DTV and platform released (The Class Of 92 and Curse Of Chucky), big films and blockbusters (Pitch Perfect, Les Miserables) and comedy (Jack Dee). Commenting on the nominations, the BVA's Lavinia Carey said: "Moderators asked if they could award joint first prizes in several categories, so difficult was it to distinguish between the brilliance of many campaigns but, true to form, the BVA's hard contested categories will only have one winner each. Who will they be?"

Lionsgate leads the independent sector with four on the shortlist and the company's Kaz Mills said: "We are all extremely proud to have been shortlisted in four categories at this year's BVA awards. The highly creative marketing team at Lionsgate always strives to fulfil the absolute maximum potential on our titles and to have this recognised, not only in the incredible sales, but by the experts on the BVA panel is a fantastic achievement. We wish the best of luck to all those shortlisted - and look forward to the big night!"

Over at blinkbox, the company was celebrating leading the retail field, with one for its hugely impressive Game Of Thrones launch. A spokesman said: "We really went to town on Game Of Thrones in 2013, it was a key title for us, so we're really pleased. It's nice to be in with a shout and nice to be represented so strongly at the BVAs. We'll be turning out in force on the night." It's good to see a resurgent HMV nominated in two categories; other nominees include Amazon, Asda, The Hut, LOVEFiLM, Netflix, Rakuten, and Sainsbury's. We'll have a full list of the shortlist up on our website shortly. The event takes place on May 1, at the same location as ever, with more than 80 per cent of tickets sold. To reserve your place, contact Vicki@bva.org.uk
---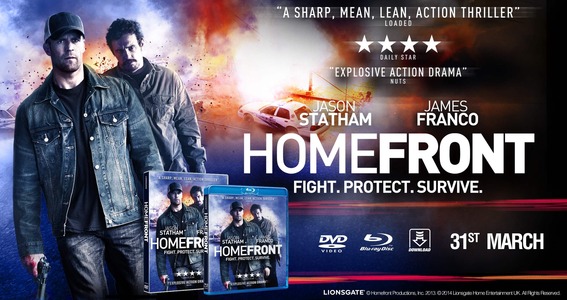 ---
Still rumbling on is indie dissatisfaction with the recently announced planned changes to the Video Recordings Act, which many fundamentally believe could affect their business. Latest to weigh in has been MovieMail, with an article on the issue becoming one of the most visited ever at the site since it upped its editorial content a couple of years ago. Having had their request for an interview with the DCMS ignored, the site is publishing an open letter on Monday to the powers-that-be in government, you can see more
here
MovieMail's Dan Hunter said: "We've been hugely impressed by the interest in this issue - UK DVD lovers are not going to take this lying down. Following last week's blog on the topic, we'll be pushing an open letter to government early next week and pointing the public towards ways that they can make their voice heard."

Meanwhile, the meeting between independent labels, discussing legislative changes to BBFC exempt classifications as well as other key issues affecting them, and exploring ways to work together, is taking place next week. The initiative has been much-talked about - not just by us, but by independent labels around the industry, judging by the feedback and chatter we've received. The meeting is taking place at the Phoenix Arts Club, Phoenix Street, just off Charing Cross Road, London, W1 on Wednesday April 2 at 5.30 for 6pm. All are welcome, but please do get in touch with Tim Murray at the usual address to let us know you're on your way...
With a box office of more than £21 million from four titles alone, Studiocanal's Q2 offering will be the biggest ever from the company, it has revealed. It takes in a double header on June 9, just ahead of Father's Day, of Robocop as well as the Nick Frost starring Cuban Fury. And before that, at the end of May, comes one of the biggest critical hits of the past 12 months, Inside Llewyn Davis, from Joel and Ethan Coen, who unite fans and critics like no other filmmakers. As if that wasn't enough, there's the yet to be announced release of Non-Stop, the hugely commercial Liam Neeson actioner. All four have benefited from high profile theatrical releases and Studiocanal is gearing itself up for a busy few months. Commenting on the slate, the company's Mikey Ellis said: " This quarter is a perfect example of the overall company strategy for the type of films Studiocanal release, with two elevated genre pieces in Non-Stop and Robocop, a top quality auteur driven release from none other than the Coen brothers with Inside Llewyn Davis and a hilarious British comedy in Cuban Fury which is such good fun. We're proud to be releasing these films and so fortunate to have these four films in the same quarter. Inside Llewyn Davis, Cuban Fury and Robocop will all benefit from the huge footfall of Father's Day and with Non-Stop we'll position the release as the film to watch in the lead up to those late night football matches of the World Cup. The only type of film that's not included that we have a strong focus on is family product but you'll have to wait until Paddington and Shaun the Sheep for that."
It's a big weekend for blockbuster theatrical releases, but many will be keenly observing not just what happens to the Captain Americas and Muppets of this world, but also Metrodome's The Borderlands too. For not only is the film being released through the groundbreaking Our Screen platform, aimed at helping consumers see the films they want to in local Picturehouse cinemas (it's running across seven theatres initially, but it's also the first to come from Metrodome's own production line. The film has earned lots of plaudits from critics - Kate Muir at The Times said: "Shock, horror: a found-footage horror film that's actually funny and scary" while the Metro's Larushka Ivan-Zadeh at Metro- "Love cult Brit horror? Seek out The Borderlands. It's Skeletons meets The Descent. 2014's best scary movie so far" and a four-star Guardian review from Peter Bradshaw – and arrives on DVD on April 7. Metrodome's Woody Southcott said: "Obviously we're thrilled as it's also the first off the Metrodome Production slate, proving what a distributor can achieve when it pools the resources of all its collaborators. We have another two going into production in the next six months, and an exciting slate ahead for 2015. We're very proud that this debut release is off to a flying start."
---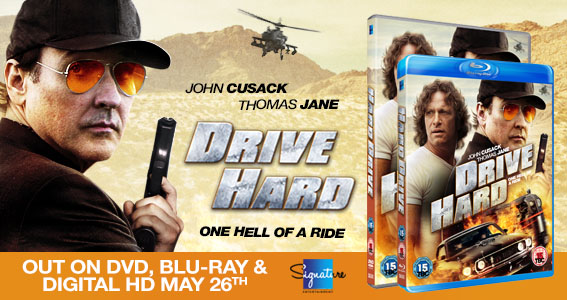 ---
With the BFI giving a much deserved release to director Bill Forsyth's That Sinking Feeling, it's going to be a great summer for fans of the Scottish director's work, as Second Sight has this week announced the May release of the wonderful Gregory's Girl, starring, among others, the wonderful Clare Grogan. Commenting on its release, Second Sight's Chris Holden said: "I'm very excited to be releasing Gregory's Girl, always been a film I've loved. The film has been restored at Pinewood and looks fantastic; it will actually be the first time the film has had a widescreen release. As well as contributing to the bonus material, director Bill Forsyth and actor Clare Grogan will be doing a lot of publicity around the release and we've had huge press interest."
Recruitment news from Koch Media, which is continuing with its ambitious expansion plans. It has appointed Martina Ternstrom as head of acquisitions for Northern Europe, overseeing its UK, Benelux and Nordic and Scandinavian territories. Her impressive CV takes in stints at Revolver, Metrodome and Magnolia, with, most recently consulting work at the likes of Icon. She joins its increasingly busy west London offices and is certain to add to its ever-increasing slate. Commenting on the new role, Ternstrom said: "I am delighted to be joining Koch at such an exciting time in the company's development. I have seen Koch's UK film division grow rapidly over the past 18 months and feel this year will be pivotal in both the successful distribution of current product and acquisition of quality, new films that will push the company to the next level. I feel there is a gap in the market for a growing independent distributor like Koch, so look forward to helping the company achieve its goals and being part of a forward-thinking, motivated team." Koch Media's md for Northern Europe Craig McNicol said: "We are thrilled to have Martina join our expanding team. Martina's experience and ethos matches our ambitious plans as a pan-European company, and we are excited about what she will bring to the business."

---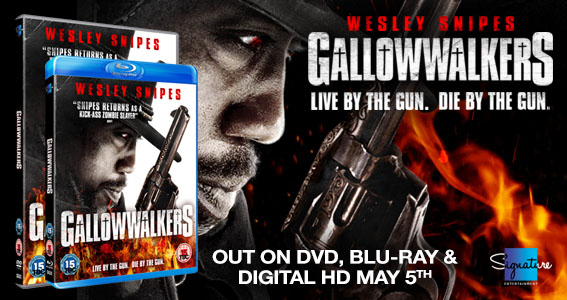 ---
An interesting brouhaha as Nymphomaniac's arrival on illegal downloading sites through Torrents has been blamed by those in the know as being down to its early release on to iTunes in the US. Anti-piracy group the Rights Alliance has stated that illegal copies made from iTunes are the main source of the 350,000 illegal downloads that have been made from Torrent sites. Rights Alliance. Chief Maria Fredenslund said: ""We often hear the story that if only the movies came out earlier in the legal market, then it would reduce piracy on the web. Here we see that the number of illegal downloads actually explodes while the film is being made available on the US iTunes."
Also on the anti-piracy front, it spears as if copyright law in the UK could be on the verge of changing, as the Intellectual Property Office published a new consumer guide to changes set to arrive in the summer. "Copyright law is being changed to allow you to make personal copies of media you have bought, for private purposes such as format shifting or backup. The changes will mean that you will be able to copy a book or film you have purchased for one device onto another without infringing copyright," it said. If people sell the media, they have to destroy their copies, they also can't share it with anyone else. Amendments will also cover fair use rights, such as parody.
If you want to get coverage in the press or online, a modern proverb might state, you need to organise a survey. Sharper film operators, agencies and distributors have already realized this, so our favourite survey which arrived in the past few days was from Wuaki.tv, which helped advertise its online offering by holding a survey of consumers' favourite onscreen mother figures. Pick of the bunch was Molly Weasley from the Harry Potter, followed by the unlikely pairing at two and three of Bambi's mother and Stifler's mom from American Pie. At number four was Princess Diana, and Sarah Corner from the Terminator films was at number five.
Eagle-eyed Sky News viewers may have noticed one of the industry's most recognisable figures commenting on one of the week's biggest news stories this week. But the well-known face, who boasts years of experience in the business, wasn't talking about the recent awards success of eOne's 12 Years A Slave and Dallas Buyers Club or the recent performance of the likes of Ender's Game and other eOne releases. And, given his experience for the early part of his industry career, it was surprising to see that he wasn't asked about HMV and its future. No, the former trade press columnist, among other things, is an "obsessed fan" of singer Kate Bush, who this week announced her first tour since 1979. So
step forward
then eOne sales director Neil Williams, talking about his beloved Bush...
---
---
"Amazon is considering an advertising-supported streaming television and music-video service, a departure from its strategy of linking video to its $99-a-year Prime subscription service, according to people close to the company."
A Wall Street Journal article published this week
"This article has been updated to reflect that Amazon has now denied that it is planning the service as described. Prior to publication, the company did not respond to requests for comment. The update also clarifies that the article is based on Amazon's outline of an advertising-supported service in talks with potential partners."
A later retraction… Will they, or won't they?
The Grand Budapest Hotel moved up to the top slot, it has now taken £6.3 million, an impressive feat for a Wes Anderson film. Other new entries included Starred Up (just under £500,000), A Long Way Down (£361,901) and Labor Day (£278,726).
Most of the online chat this week has surrounded the Prometheus sequel, which has moved up a gear in production terms, with news emerging that a new writer, Michael Green, has joined the project. It's been rumoured that Ridley Scott will join the former Green Lantern press scribe, he's scheduled for an unnamed project at Fox set to open in 2016. It could also feature numerous Michael Fassbender clones…
Much of this week's remake news has centred on Scarface, with news emerging that Pablo Larrain set to helm the new take on the film. He was behind Chilean drama No. It will be the third version of the tale, following on from Howard Hawks' 1930s original and the classic Al Pacino take on the character, still an icon for rappers everywhere.
Here's that Turtles trailer everyone's been talking about
This came out of nowhere, Phantasm returns…
Another day, another Marvel trailer, here's the latest X-Men…
Even its deleted scenes are ace...
More 24, keep an eye out for the cab, someone we know's one of the drivers…
To subscribe to The Raygun newsletter, please email
info@theraygun.co.uk
with subscribe in the subject matter
To unsubscribe, email
info@theraygun.co.uk
with unsubscribe in the subject
For editorial or advertising queries, contact
tim@theraygun.co.uk