HELLO TO HALLOWS: DATE ANNOUNCED
HUT DEFERS FLOAT AS MARKETS WOBBLE
REVOLVER MOVES OUT OF THE HOOD
STAR WARS GOES TRULY GLOBAL
NEW REALM FOR STUDIOCANAL
CHRISTMAS COMES EARLY FOR 2E
DRIVE REVS UP FOR RETAILERS
RELEASE OF THE WEEK – AMELIE
---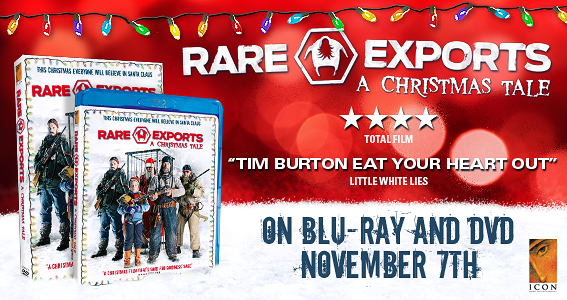 ---
It Was A Good Week For..
.

Business, as the week's batch of releases drove traffic in-store… And eOne, rumoured to be the subject of huge buyout bid
I
t Was A Bad Week For…

Standards of journalism, as hacks keep bashing our industry with little or no facts to back them up…
There's been so much talk of The Inbetweeners Movie in recent weeks after its storming performance that it's easy to forget about the highest grossing film of the summer – and the year – that's ahead of it. Harry Potter and the Deathly Hallows Part 2 has bucked the trend for sequels – and then some – showing there's no sign of fatigue as far as the legion of Potter fans are concerned. The film will be arriving on DVD and Blu-ray box sets this Christmas and Warner is busy preparing for the release, which is at the heart of its Q4 line-up. The official date and assorted SKUs have yet to be announced, but rest assured, the latter will be in keeping with what is now the highest grossing theatrical franchise ever. Warner has some other big releases in its Q4 slate, taking in not just feature films, but family and TV titles too. The company has one of the year's best-performing comedies too, in the shape of The Hangover 2, due on December 5 and a similarly outrageous comedy, Horrible Bosses, out in November. October 17 is a particularly busy day for the major, with the release of a clutch of big feature films. These include Green Lantern, the latest big budget DC comic adaptation from the studio. And to tie in with Halloween at the end of October there are a brace of wildly different scare 'em ups, taking in grown-ups (John Carpenter's The Ward) and a more family-themed title in the shape of a new DTV release from Scooby Doo in Curse of the Lake Monster. It also marks the first time the second biggest kids' DVD brand has appeared on Blu-ray (Scooby Bloo, anyone?). Also on the family front, there's the latest outing for Ben 10, Ultimate Alien Volume 3. The franchise has now sold 1.4 million units. It's still got a few years to catch up with Star Wars and Warner has the third series of Star Wars: The Clone Wars, which should ride on the back of this week's feature film releases. A busy Q4 TV slate includes the third series of The Mentalist – currently one of Five's biggest shows and the highest rated US drama in the UK; the final season of Smallville, which will be boosted by the fact it is reaching its conclusion; and the latest outings for growing franchises One Tree Hill and Chuck. Warner's Sarah Bird said: "We're really excited by our unprecedented product line up this Q4 across film, TV and family entertainment... our breadth and quality is second to none and for the first time ever all right Potter films will be available in one boxset collection... giving consumers the opportunity to own a piece of film history this Christmas."
And so, it came to pass that as the prophecies foretold (well, last week's Raygun newsletter actually), stormtroopers did take to the streets of London and giant lightsaber did rise up into the sky… Or, to put it another, Fox has this week been heavily promoting the release of Lucasfilms' Blu-ray bow for Star Wars: The Complete Saga. The activity has included an event at the BT Tower (Post Office Tower to our older readers) that turned the building into the "world's largest lightsaber". The blue ray (geddit?) could be seen all across London. C-3PO himself, aka Anthony Daniels, part of the week long activity which also saw Darth Vader and his cohorts taking to the streets of London said: "London played such a huge part in all six Star Wars films, so it's fitting that we're all here today to transform the London skyline and send a message to galaxies far, far away."
---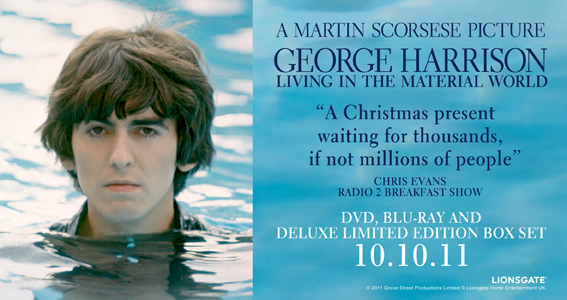 ---
One of Daniels' Star Wars related tasks was to head eastwards, to the new Westfield Stratford City shopping centre. The sister shopping centre to the recently opened Shepherds Bush venue is right next to the 2012 Olympic site and is set to become one of the country's biggest malls. Daniels cut the ribbon on the new store and then signed copies of the Blu-ray for lucky fans, who needed to be wearing fancy dress to get their box sets signed. And the sales? Well, from what we can gather, the title is doing pretty well, thank you. The marketing and promotional push seems to be doing the trick too.
Also launching this week Pirates Of The Caribbean: On Stranger Tides, which saw mermaids taking to the Serpentine in London's Hyde Park for a publicity stunt. For more on all of these, and pictures, head over to our website shortly… Another key launch for this week was Momentum's Insidious and the footfall generated by Pirates Of The Caribbean and Star Wars helped it off to a good start. It too took to the streets, with a bus emblazoned with Insidious on the streets. Momentum's Clare Dundrow said: "Midweek sales on Insidious are bang on target for the week. Increased footfall in stores due to the week's high profile releases has ensured profile for Insidious has been high. And with Halloween nearly upon us, it presents us with another opportunity for sustained marketing and sales, going right through the Q4 gifting period to Christmas."
As well as its continued success at UK cinemas, The Inbetweeners is enjoying a new lease of life on DVD too. As it breaks the magic £40 million barrier at cinemas, the franchise was also on the verge of passing another milestone on DVD, as its sales are likely to edge past the 2 million mark across the individual titles and assorted box sets in the next week or two. The complete series box set is currently shifting some 20,000 units a week on the back of the massive box office and buzz surrounding The Inbetweeners Movie. 4DVD is, of course, releasing the Movie later in the year. 4DVD's Karla Berry said: "It's an incredible achievement for a UK independent production to hit £40m box office beating huge blockbuster hits such as Slumdog Millionaire, Star Wars: Episode III, The Simpsons, Sex & The City and Inception. We are very excited to be releasing the DVD this Christmas, and with over 4 hours of exclusive unseen material fans will have every reason to buy it even if they've seen it at the cinema numerous times."
---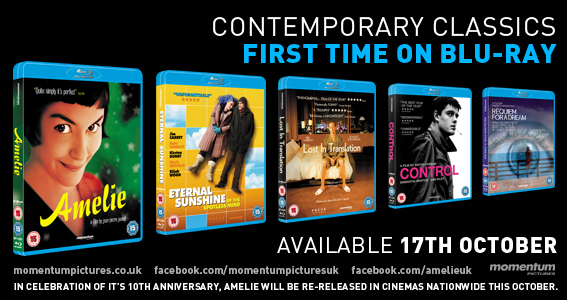 ---
Some industry politics now, and it's been another interesting week on the frontline of the copyright protection arena. BVA director general and Alliance Against IP Theft chair Lavinia Carey addressed the Westminster Legal Policy Forum's seminar, entitled Next Steps For Intellectual Proptery Flaw – Prospects For Reform Following The Hargreaves Review. Said that people needed to recognise that organised crime was involved in online IP theft and hit back at critics who accused the industry of exaggerating the threats of online piracy. She said: "It is now acknowledged by several government departments, law enforcement agencies such as the police and trading standards and others, that serious and organised crime IS involved in IP theft. What is not understood or acknowledged in some quarters is that the online marketplace is just as lucrative for criminals, who exploit the low risk of detection and low levels of online enforcement, as are the unregulated markets and car boot sales that the public have learned to be wary of. So even though the end-user may be buying counterfeit or copycat goods online for themselves (not an offence) or downloading unauthorised content (a civil infringement), the people operating these sites are frequently the same kinds of criminals. Just as legitimate business has moved online, so have the criminals." Carey continued: "Just to be clear, when we in industry refer to 'crime' we use it as a term to express the harm done to legal businesses who collectively employ millions of people in this country, produce goods and services that millions of British people pay for and value and represent a significant proportion of British GDP, generating billions of pounds of direct and indirect tax revenues. That's why IP Minister Baroness Wilcox says in the latest IP Crime Strategy that its objective is to work with industry to build 'better and more sophisticated preventive measures aimed not just at prosecution, but disrupting the means by which criminals commit and benefit from IP crime, leading to a reduction in harm."
Also in politics, the government, in the shape of culture minister Jeremy Hunt will be "putting pressure" on Google to act against illegal filesharing websites. Hunt said he wanted the Internet giant and other online companies to "make life more difficult" for filesharing sites. It wants to Google's search engine to downgrade th sites and speed up the process that deems which ones are unlawful. There's no legislation planned, although there may be some further down the line in the forthcoming communications bill. The government has already scrapped plans force ISPs to block access to the sites. A Google statement said: "Google has industry-leading measures to fight online piracy. We work hand in hand with copyright owners to remove infringing material from search results. Without a court order, any copyright owner can already use our removals process to inform us of copyright infringing content and have it removed from Google search. We recently announced a series of measures that make this process even easier, bringing our removal time down to an average of four hours."
We've got plenty of pictures up on our website this week, with a look at the top 10 highest earning films due to the home entertainment market this Q4… And we're busy uploading mermaids, chessboxers (no, seriously), stormtroopers, buses and all manner of launch activity… See www.theraygun.co.uk for more
---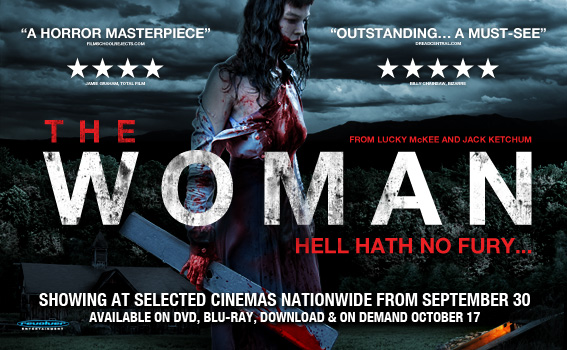 ---
The website for the new Spielberg and Peter Jackson take on the ongoing adventures of young journalist Tintin went live this week (see below for more) and it's as good a time as any to looks some strong drafting titles due ahead of the blockbuster's high profile theatrical bow later this year. Chief among these is Anchor Bay's Blu-ray bow (the first time anywhere in the world) for the animated adventures of the iconic character. The company has put the newly remastered adaptations of Herge's classic books – 21 in all – across five discs in both BD and DVD packages. This includes the trio, The Crab With The Golden Claws, Secret Of The Unicorn and Red Rackham's Treasure that comprise the forthcoming feature. And they'll all come in what Anchor Bay says is a "swish-looking lenticular boxset". The company's Thom Leaman said: " Tintin is such a timeless and iconic character that it has an appeal that transcends the usual demographic boundaries. As such we have put together a multi-pronged marketing campaign reaching across age, gender, demographic. We see our collection as the perfect next step for those fans perhaps discovering Tintin for the first time via the movie, those who have a latent passion for Tintin reawakened by the Spielberg film and of course at the same time it's a must have addition to any ardent Tintin fan's collection. We've put a lot of energy behind the release, having been readying the campaign for well over a year now. We have a major eye-catching PR campaign making sure our product sticks out amongst the raft of Tintin mania this autumn. We've worked closely with Egmont which publishes the Tintin books; we've got in-store events lined up, numerous stunts and promotions, third party partnerships and a BIG above the line campaign – including TV, in cinema advertising, print and online. We're determined to keep momentum going right through into the gifting period and beyond and ensuring that The Complete Tintin Collection is one of THE top selling boxset releases of the year."
Tintin of a different kind comes from the BFI, which has the much earlier, live action 1961 actioner Tintin and The Mystery Of The Golden Fleece. It is putting the film out in a vanilla version at a lower RRP of just under a tenner from October 3. The BFI's Sam Dunn said: "With the arrival on the long-awaited big screen adaptation of Tintin, we felt that the time was right to remind people that the BFI has the original, Herge-approved, feature film version of the boy reporter's adventures available on DVD, and have given the English language version of Tintin and the Golden Fleece a make-over and repositioning it at a lower price point. The film is great fun, and will appeal to old and young alike. It also features a lead who looks so much like Tintin it's uncanny.
Another item on our website is the official trailer for Lionsgate's forthcoming George Harrison documentary Living In The Material World, due on October 10. The lengthy feature (see our Quote Of The Week below for Chris Evans' thoughts on the programme) is not the only George Harrison and Apple-related product due in October, however. For two weeks later, the BFI's Flipside is releasing, for the first time ever on DVD (and Blu-ray as part of its dual format editions, the wonderfully titled Little Malcolm And His Struggle Against The Eunuchs. The connection? The film, which stars John Hurt and David Warner, was bankrolled by Harrison himself. The BFI's Sam Dunn said: "We're absolutely thrilled to be releasing this incredible film for the first time anywhere in the world. Financed by George Harrison, starring John Hurt and shot by Kubrick's cinematographer of choice (John Alcott) its pedigree is second-to-none. With interest in George Harrison at an all-time high this October, the timing of our release couldn't be better. Smart retailers will, I hope, take full and creative advantage of the fact that this previously lost piece of George Harrison and Apple history is finally being made available.
---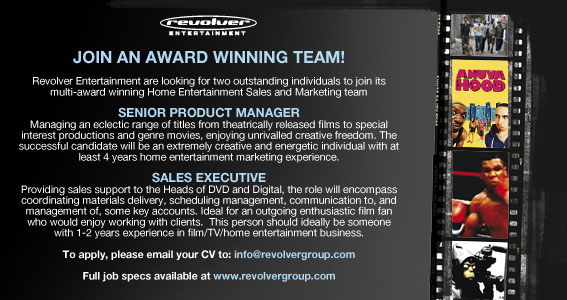 ---
Clear Vision is entering the box set market this Q4 with the brace of releases aimed at enticing some of the lapsed and more casual fans of its key brands back into the market. The company has put together two boxes for its WWE and UFC grappling brands. The former takes the form of an annual, offering up three of this year's key titles, taking in The Best Of Raw, The Best Of Smackdown and Live In The UK, spread across eight discs, while the latter similarly pulls together three separate releases, Ultimate Heavyweights, Ultimate 100 Greatest Fight Moments and Ultimate Knockouts 8. Clear Vision marketing manager Ben Stanley said: "Retailers have asked us why we aren't doing box sets, we spent some time researching it and came up with these two excellent products. The key things are to offer great value and great titles. We want to maximise the incremental business and target the casual fans." For more, and a look at the packaging, see our website.
And while we're on Clear Vision, the company is also putting the finishing touches together for a complete relaunch of it Gaiam fitness brand, due on December 26. After more exhaustive research, the repackaged releases will play to the brand's core strengths and its credibility. As the company's Ben Stanley said: "Gaiam is more of a lifestyle brand rather than a guilt purchase after Christmas." The move will see Gaiam acting as the mother brand and within that the Firm will act as a sub-division; the former is more of a well-being brand and will act as the entry level, while the latter is more focused on workouts.
Anchor Bay had paid tribute to Andy Whitfield, star of Spartacus: Blood And Sand, who tragically died this week. In a statement, Chris Albrecht, president and ceo of parent Starz said: "We are deeply saddened by the loss of our dear friend and colleague. We were fortunate to have worked with Andy in Spartacus and came to know that the man who played a champion on-screen was also a champion in his own life. Andy was an inspiration to all of us as he faced this very personal battle with courage, strength and grace. Our thoughts and prayers are with his family during this difficult time. He will live on in the hearts of his family, friends and fans." The press coverage for the sad news will have given an indication of not just how well respected the star was, but also of the size of the franchise. Expect to see an uptick in sales. Meanwhile, Anchor Bay is readying itself for the Whitfield-less release of the next title in the franchise, Spartacus: Gods Of The Arena, due on October 3.
---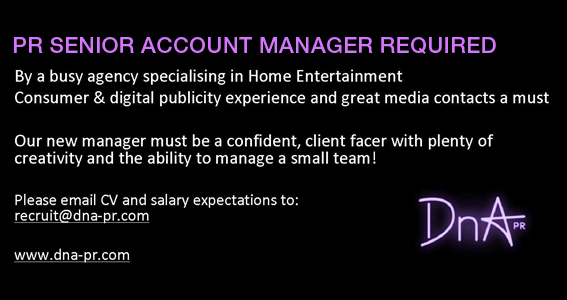 ---
"George Harrison… Scorsese New movie…went to see it last night… it was brilliant, brilliant but here's the thing, and other people who were there and people who know this about me… it was fantastic, fascinating he's the cool Beatle, the sweet Beatle we know all that, the thinking Beatle… as Ringo was at the back looking at the other three, George had to bridge this monumental gap, the adversity that was between Paul McCartney and John Lennon [because] they didn't see eye to eye at all and he was in the middle of it and in many ways he was peace-maker, magic-maker at times, and so the documentary starts, it's just [a] brilliant, brilliant film from the opening frame, just breathtaking, it's magical and tells you about the different dile,mas and how he goes on search of inner peace and how he achieves it and then it ends and I thought 'wow that was so good' and my wife said 'that was good wasn't it – could do with more of that' and then we both realised that that was the end of part one, in the cinema, after two hours.. and this lady came out and said there will be a five minute break before part two – that's another two hours – we said we have to go .. I love George Harrison and of course love the Beatles so I said if I stay we won't eat till [past 11pm] and I have a show in the morning so they said they would send me the second half on DVD so I said thank you… point is it was a great documentary, available on DVD from first week in October… there's a Christmas present waiting for thousands, if not millions of people."
Chris Evans, rambling, at length, on BBC Radio 2 about Lionsgate's forthcoming George Harrison documentary Living In The Material World. (Sentences Chris, you should try them.)
With The Inbetweeners Movie still dominating the box office charts (see below), now is as good a time as any to release anything related to the sitcom, which makes Icon's forthcoming Everywhere And Nowhere an impeccably timed release. Due in October, the film charts the trials and tribulations of an Asian wannabe DJ, caught between two worlds. As well as boasting a smart, urban soundtrack, the film is also notable for featuring, among others, Simons Buckley and Webbe. The former is Jay in The Inbetweeners, the latter a member of Blue. Icon will be supporting its release with TV advertising across relevant channels, such as MTV, Channel AKA (an urban specialist), E4, Five US and on to Sky Sports too. They will, said Icon's Rebecca Burns, be "punchy" 10 second spots. "We're focusing on the key cast in the ads," she explained. Online advertising will target a young urban music-loving crowd and there will be a Facebook campaign. Key cast and talent will be supporting the release with interviews. As it did with its recent release West Is West, Icon will also have a separate marketing campaign targeting Asian media.
It's all about the movie based on the hit sitcom The Inbetweeners yet again this week, as the cunningly-titled The Inbetweeners Movie enjoys another week at the top of the UK box office charts. It has now taken just shy of £40 million. It's even edging towards the enormous total achieved by The King's Speech earlier this year. It held off the assault from Friends With Benefits, which took almost £2 million in its opening frame. Jane Eyre earned an impressive £1 million on its bow, the other new entry was Luc Besson's Colombiana, with £424,049.
Remakes have dominated the news once again this week, with a couple of major projects starting all kinds of web-based chatter. Summit, which has a deal with eOne, is putting together a new take on Highlander and has this week unveiled director Juan Carlos Fresnadillo, who handled the duties on 28 Weeks Later, at the helm. Also due to be remade is Point Break, with the new take being unveiled in the week the original, which starred Keanu Reeves and Patrick Swayze, marked its 20th anniversary this week. One of the team behind it, Kurt Wimmer, also wrote the screenplay for another forthcoming remake, Total Recall.
Oh look, here comes another remake too, albeit not of a Hollywood film that the general public is already aware of, as news arrives of a new, US version of Thai flick 13: Game Of Death. Revolver has released the film in the UK, and its original is likely to get a boost when the new version, which will be directed by Daniel Stamm, whose credits include The Last Exorcism.
TV now, and Game Of Thrones has won a lot of fans and the second series is likely to grow its fanbase even further. And a little teaser for it comes with the news that Neil Marshall, he of Dog Soldiers, The Descent and Centurion fame, is going to direct one of the episodes…
Some reading matter for you – with a look at Stephen Merchant's stand-up bow, due on DVD from Universal
New Muppet trailer issued, Internet goes mental…
Interesting to note that LOVEFiLM got in there first with an exclusive window on this…
If only every trailer was this exciting…
A whole trailer for a film called Janie Jones that doesn't use the Clash song… We can't help feeling it's a missed opportunity.
To subscribe to

The Raygun newsletter, please email
info@theraygun.co.uk
To unsubscribe, email
info@theraygun.co.uk
with unsubscribe in the subject