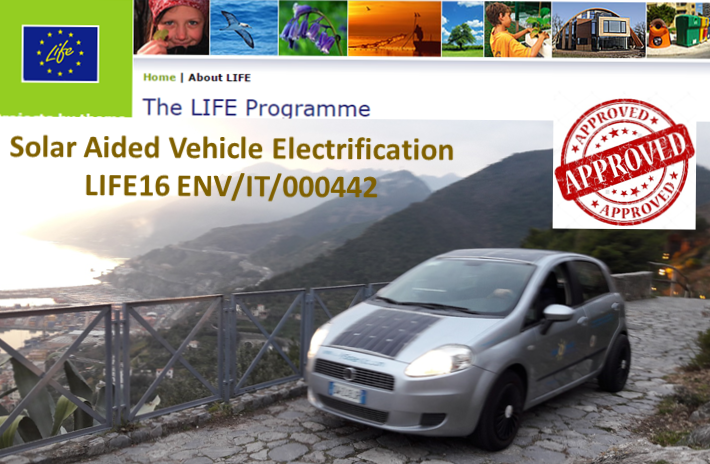 Approvato il progetto LIFE-SAVE: il momento giusto per investire con noi!

LIFE-SAVE Project Approved: a good time to invest in this project!

Il progetto HySolarKit, che aveva già ricevuto il prestigioso "Seal of Excellence" dalla Commissione Europea come progetto innovativo nell'ambito del programma Horizon 2020, è oggi molto più vicino al traguardo. Il programma europeo LIFE ha recentemente finanziato il nostro progetto SAVE (Solar Aided Vehicle Electrification), finalizzato a sviluppare prototipi pronti per l'industrializzazione (TRL=9). E' il momento giusto per investire con noi: chi è interessato a ricevere un Business Plan dettagliato ci scriva (info@hysolarkit.com)!
After the achievement of the "Seal of Excellence" by European Commission within SME Instrument of Horizon 2020, a very important step toward the success of the HySolarKit project has been reached, with the approval of the proposal SAVE (Solar Aided Vehicle Electrification), within the European Program LIFE. The project aims at the development of prototypes ready for industrialization (TRL=9). This is a good time to invest on this project: please contact us to receive a Business Plan (info@hysolarkit.com)! 


HySolarKit al Green Tech Cluster di Graz

HySolarKit at Green Tech Cluster in Graz

Dopo aver partecipato al Piana Eco Festival di Cittanova (RC) ed al Mobility Challenge 2017 a Torino, il progetto HySolarKit sarà presentato Il 17 ottobre 2017 a potenziali partner e investitori nel corso del meeting del Green Tech Innovators Club, a Graz, in Austria. Il Green Tech Cluster è molto attivo nel settore della Green Innovation, ed è localizzato in un'area caratterizzata da un'elevata concentrazione di aziende innovative e da una tradizione di eccellenza nella ricerca, testimoniata in passato dalle attività di personalità di spicco, quali Nikolas Tesla e Viktor Kaplan.
After participating to Piana Eco Festival in Cittanova and to Mobility Challenge 2017 in Turin, the project of converting conventional cars in hybrid solar vehicles will be presented to potential partners and investors in the meeting of Green Tech Innovators Club, in Graz, Austria, on October 17th, 2017. The Green Tech Cluster is a very active institution in Green Innovation. It is located in Styria, a region characterized by a very high concentration of innovative companies and a strong tradition toward inventions, proved by scientists as Nikolas Tesla and Viktor Kaplan.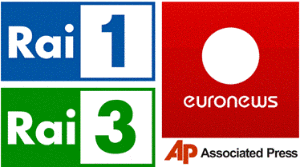 Tutti i video su HySolarKit

All video's on HySolarKit

Il progetto per convertire le auto in veicoli ibridi solari ha ricevuto una grande attenzione dai media. Una pagina web che raccoglie tutti i video sul progetto HySolarKit è disponibile qui. Tra gli altri, i servizi mandati in onda sulle tre reti RAI, l'intervista ed il trailer del film "Asphyxia" di Alessandra Angeli, pluri-premiato, ed il servizio girato da Associated Press e diffuso in 11 lingue su EuroNews, classificatosi nella TOP TEN mondiale dei video prodotti da AP.
A new webpage collects all the video's produced on the solar hybridization of conventional cars is available here. Among them, the trailer of "Asphyxia", the multi-awarded movie directed by Alessandra Angeli, and a video produced by Associated Press and distributed by EuroNews in Italian, English, Deutch, French, Russian, Ukrainian, Spanish, Hungarian, Portuguese, Greek and Turkish. This video has been one of top ten videos viewed in February, of those produced by AP.