A TOUR DE FORCE FOR TROLLS
PIRACY RISES DURING LOCKDOWN
OFFICIAL FILM CHART UPDATE
RISING HIGH
GETTING THE FEVER
BLUE MOVIE
SNOW ARRIVES AT LAST
NETWORK'S GOT US A CONVOY
PADDINGTON RETURNS
ROLL WITH IT
GHOST OF A CHANCE
QUOTE OF THE WEEK
AT THE MOVIES
TRAILERS OF THE WEEK
---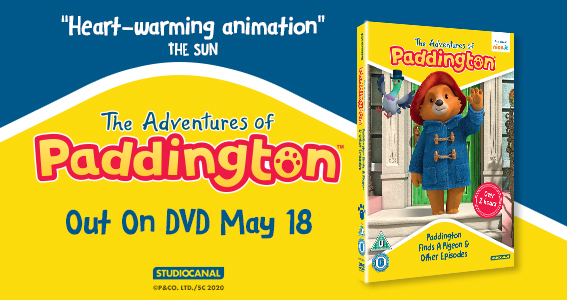 ---
If you can't read this newsletter or see the ads, please click here.
Is the world ready for premium video on demand? And, in the current climate – and perhaps even beyond – will it prove viable for distributors? Is there a shifting of the sands as release strategies not only find a way through the current Coronavirus crisis, but beyond and into the future? Well, finding out any concrete information on the performance of the premium vod release of Trolls World Tour is not easy, we've been stymied in trying to get exact details, but press and publications, notably from the US, have this week been trumpeting the success of the animated sequel after Easter. What was essentially the film's opening week performance after the decision to press ahead with the release, going to premium vod and bypassing currently shuttered cinemas and multiplexes, was a record performance for a video-on-demand release. Exact figures are hard to come by, but US receipts of anywhere between $30million and $50 million are being touted. As Universal said, however: "

We will wait for a clearer picture of results that will emerge in the coming weeks before sharing additional statistics." One US operator, FandangoNow, proclaimed the release its best ever, with chief Cameron Douglas noting: "

Following weeks of anticipation for its home premiere, Trolls World Tour is now FandangoNow's streaming debut champ, with the best pre-orders, first day and opening weekend sales we've ever seen. We're pleased that families looking for a much-needed entertainment break are enjoying DreamWorks Animation's latest movie on our service."
Anecdotal evidence – and from people who should know better according to some of those we've seen on Twitter – suggests that piracy is up under the lockdown in the same way that legitimate services and online offerings are seeing increases too. Further proof comes from illegal downloading experts at the Torrent Freak website, which has been assessing the figures to highlight the fact that, yes, copyright infringement of films and TV programmes is up as Coronavirus strikes. On its latest update, the site noted: "
The coronavirus pandemic has massively increased Internet traffic. This applies to work usage, legal entertainment, but also file-sharing. Last week

we showed

how downloads, including content from popular sites such as The Pirate Bay, YTS, and RARBG, have increased in recent weeks. While this upward trend is clearly visible in the global numbers, zooming in at the country level adds a more detailed perspective." It went on to point out that the UK had seen an uptick in illegal download and torrent activity, although not as marked as countries with stricter lockdowns such as Italy. We spoke to anti-piracy experts at FACT and a spokesperson said: "
It's business as usual for us (albeit whilst at home) and we're continuing to monitor activity.
Although end-user piracy looks to be increasing, as does general Internet traffic, we haven't seen a significant difference as we don't monitor end user activity. We are continuing to focus on tackling the operators and criminal enterprises behind illegal services.
With the pause on live sport we expect demand to be extremely high when it resumes and we expect pirate providers to be prepared but we will be tracking illegal activity and will take action against illegitimate providers.
"
Meanwhile, the Official Film Chart continues to look very digital friendly, with a number of titles riding on the back of eawrly digital releases following curtailed theatrical activities. Chief among these are the Sonic The Hedgehog film, with the Jim Carrey starrer seeing its run at cinemas cut short and an early release ahead of its imminent physical bow. The video game to feature film adaptation is at number three, ahead of another new entry given an early release, Just Mercy, in at number nine. Trolls is at number five, riding on the back of the pvod release for its sequel Trolls World Tour, and Bloodshot is another key early release appearing in the top 10. Jumanji The Next Level is at number one, replacing Frozen 2 in the top slot. You can see this week's chart show here.
---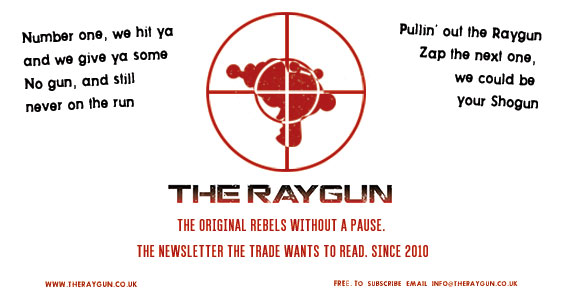 ---
Disney will be briefly shifting its eye away from the Disney+ service as it gives an official home entertainment release to the latest Star Wars instalment, the final offering in the current series of features, in the shape of The Rise Of Skywalker. The film, which is the final in the tales of Luke and his associated buddies fighting against the dark side of the Force, was released on digital this week, and physical formats on Monday April 20. It comes as fans continue to flock to the franchise, with The Mandalorian giving further impetus to fans via its airing on Disney+. Commenting on the release and the ongoing Star Wars fandom, Steve Cook head of buying for DVD, Blu-ray and toys at Zavvi parent The Hut Group said: "

There's a lot of excitement here at zavvi for the release of The Rise Of Skywalker. Having a massive franchise where we have some very cool exclusive Steelbooks and a whole range of merchandise gives us a great platform to showcase yet again how big Star Wars is. The combination of new The Rise Of Skywalker physical releases, classic catalogue and the huge success of anything Baby Yoda has made 2020 the year of Star Wars, and there is still a lot more to come on zavvi!"
Also out on Monday, and seeming exceedingly prescient in the current climate, is Irish chiller Sea Fever, about a mismatched crew aboard a boat who get caught up with some strange underwater happenings. It's one of the best films we've watched during the lockdown and feels somewhat relevant during the current crisis. Commenting on the release, the company's Emilie Barra said: "
Sea Fever, the original scifi thriller starring Wonder Woman's Connie Nielsen, Hitman's Dougray Scott and Star Wars' Hermione Corfield.
It's a lean, mean chiller in the vein of The Thing or Alien.
The festival favourite has graced the screens of TIFF, Fantastic Fest, Glasgow Frightfest, Dublin Film Festival and is finally making its way into people's homes in the UK and Ireland from April 24 on Blu-Ray and Digital.
With the main theme being a strange underwater creature contaminating the crew of a trawler one by one, this couldn't be any more…relevant!
Fans of great character development, body horror and smart scifi with strong female leads will love this film
."
Out on Monday on physical formats, and a title we mentioned here last week, is Blue Story, the film that nearly started a panic at cinemas as the media tried to turn its theatrical bow into a gang-related violence at the multiplexes story … This gritty urban tale about life for young Britons – and notably black teens – was directed by Rapman (Andrew Onwubolu), based on his own experiences crossing gang boundaries while growing up in SE London and evolved from a popular YouTube series. Given awareness of the film following its controversial theatrical outing at the end of 2019, Universal, releasing the Paramount acquisition as a physical release after its digital bow, is concentrating on PR for much of its marketing. As senior product manager Stephanie Don explained: "
From the creator of viral sensation Shiro's Story, Rapman's Blue Story was a breakout hit in cinemas last year and we're thrilled to be bringing this powerful and acclaimed British drama to viewers at home with the DVD release on Monday. With a campaign spanning digital and VOD platforms and extensive support from Rapman himself, Blue Story will continue to drive the conversation around disaffected youth and reach new audiences throughout 2020."
---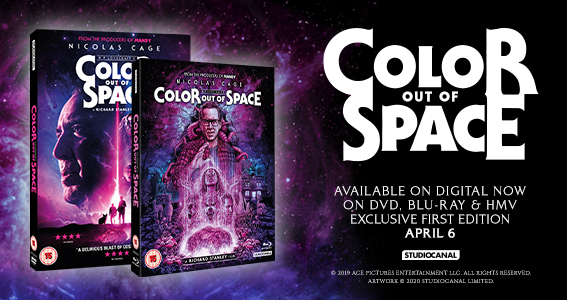 ---
At last, almost a decade after it first loomed on the horizon, Bong Joon Ho's epic science fiction tale Snowpiercer is getting a deserved physical home entertainment release thanks to Lionsgate. The film's tortuous journey to the UK has long been mulled over and discussed by those in the film world, but at last, after multiple UK-based acquisitions executive were given the knock back by The Weinstein Company, which insisted on conditions that would have made it financially unviable for British distributors, it is due on May 25 on Blu-ray and DVD. The release coincides with the debut on Netflix of the spin-off TV series and a release of the graphic novel the Korean director based his dystopian tale on. And, of course, Bong Joon Ho is, thanks to Parasite, which is expected to arrive in stores days after Lionsgate's Snowpiercer bow, currently the world's hottest director. The Blu-ray includes a raft of extras and, for those that haven't heard of the film, it features a wealth of A-list talent, including Tilda Swinton, Chris Evans and Jamie Bell. Commenting on the release, Lionsgate's Katy Machin said: "

May will finally bring the long-anticipated home entertainment release of Snowpiercer. We're very excited to finally bring the DVD and Blu-Ray to UK consumers, just in time for Father's Day. It's also out just before the director's Oscar winning feature Parasite.

We supporting the release with an extensive PR campaign targeting fans of cult sci-fi, the star-studded cast, and director Bong Joon-ho. We've already achieved some great press placement and very positive sentiment around the release, which will be followed with a wide range of features on the film and the director.

"
Meanwhile, over at Network, the company has used its social media and new swish press service to unveil its May releases, with a trio of classic British films from Ealing released under it's the British Film collection banner. Commenting on the slate, the company's marketing and communications executive Oteri Otobor said: "After reviewing and adjusting our operation to the current situation, we are delighted to continue adding a new selection of films to our popular The British Film imprint this May. A great array of Ealing Studios rarities, firstly, the wartime Australian Western, The Overlanders: a highly successful drama from celebrated documentarian Harry Watt starring Chips Rafferty. Next up, Another Shore: a whimsical comedy, directed by the legendary Charles Crichton and starring Robert Beatty, Moira Lister and Stanley Holloway. And finally, Convoy

: a thrilling wartime drama starring Clive Brook and John Clements. Convoy was the final film from rising star Pen Tennyson, killed a year later on active service."
In these difficult and uncertain times, there's one hero that the British public can turn to who can reassure them that everything's going to be fine, that it's all OK and who can bring warmth and joy to our hearts. Step forward Paddington, and Studiocanal has this week announced plans for the home entertainment bow for the latest adventures of the adopted Londoner originally from deepest, darkest Peru. The new TV series featuring animated adventures of Paddington, his human family, the Browns, neighbour Mr Curry and more will feature on a DVD of The Adventures Of Paddington, entitled Paddington Finds A Pigeon & Other Episodes, will be released on May 18. Crucially, the series airing, on Nickelodeon, features Ben Wishaw reprising his role as the eponymous hero. Commenting on the release, the latest thrust in Studiocanal's ongoing revival of this wonderful creation, the company's Nicola Browning said: "
We're absolutely delighted to introduce a younger audience to a new version of the beloved Paddington Bear releasing on DVD on the 18th of May. Ben Wishaw returns to voice Paddington, which gives the show a warm familiarity within it's beautifully animated new setting. Each ten minute episode is sweet, charming, fun and full of adventure making it a lovely addition to our family slate. Along with a strong social campaign, we've got our paws on some lovely prize bundles that are being seeded out to key press and influencers. We're looking forward to bringing some hope and cheer to households across the UK."
Touring film festival Doc 'N Roll, which is, as its name suggests, devoted entirely to documentaries about music, has seen its 2020 plans scuppered by Coronavirus – it had planned to embark on a UK tour, its biggest ever, taking in 14 regional locations, at the end of March, only to see cinemas closed. It has now launched its own ppv service in the shape of Doc'N Roll TV. It offers up a diverse selection of titles, taking in everything from punk, to blues, electronica to reggae, metal to house and all points in between, you can see it here
. (We can heartily recommend the Anti-Nowhere League film, by the way). Commenting on the TV launch, Doc 'N Roll Film Festival founder Colm Forde said: "

Doc'n Roll TV's launch lineup is a hand-picked selection of under-the-radar music documentaries, most of which premiered at past editions of Doc'n Roll Film Festival. This unique video on demand platform reflects our determination to bring great music docs to a nationwide audience… and especially during these uncertain times when escapism is no longer frowned upon!"
Another title eschewing a theatrical run after plans for a proper outing at cinemas fell apart with the closure of screens around the UK is independent title Ghost (not that one), a homegrown Brit-crime thriller shot entirely on an iPhone. The plan was to go through its independent production company Story Image for theatrical, now it's being made available via Amazon and Vimeo's on demand service. You can see the trailer here

. Explaining the production itself, director Anthony Z James said: "

Since losing my father a few years ago I was compelled to tell a story about my relationship with him through the lens of a gritty crime drama, the kind of a movie he loved the most. Initially, we made a short Day One, but after witnessing an exceptional performance by the lead actor Anthony Mark Streeter, I felt determined to explore his character and story on a larger canvas of a feature. In the spirit of John Cassavetes, I decided to make the movie in a genuine DIY guerrilla style, which really suited the tale about a down-and-out ex-con and provided creative freedom for the actors. All the fineries I became accustomed to at the film school fell away - my main goal was to tell a coherent narrative by capturing engaging performances. I believe this focus and bare-bones approach was the key to giving this story a beating heart."
---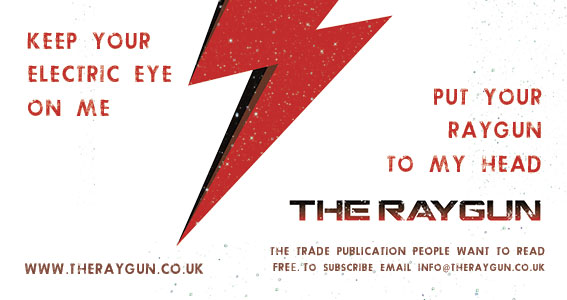 ---
QUOTE OF THE WEEK
"In the face of the SARS-CoV-2 pandemic, our world has been upended by an invisible enemy sparing no country or industry. The damage has been especially acute amongst film studios and theatrical exhibitors. Since my earliest memories as a child, my hopes, values, and aspirations were shaped by the power of film, and the immersive nature of the theatrical experience. We must do everything in our power to preserve the time-honored tradition of theatrical exhibition at this pivotal moment, when its very existence is under threat. We have endured many tumultuous moments in our history. This too will pass. But in the face of existential threats, it is only by summoning our greatest abilities—our collective creativity and innovative capacities—that we have not only survived, but also prospered. We need to work together to preserve the cinematic experience, not only for writers and filmmakers, but also for the moviegoing public, and for the benefit of future generations who have yet to experience the magic of cinema themselves. We at SR Labs are committed to achieving one goal: providing both studios and exhibitors the tools and technologies they need to future-proof and expand their businesses. I could not be more excited to work with Man Jit and the leadership team in realizing this goal."
Napster creator Sean Parker on a revived Screening Room, the premium-premium vod service targeting the wealthy now rechristened SR Labs, with new backing and a new ceo in former SPHE chief Man Jit Singh.
"The traditional film business is undergoing a seismic shift, driven by a combination of new content providers and changing consumer expectations. I'm excited to join the team at SR Labs at such a pivotal moment. I believe we can leverage our unique technology to drive meaningful value for both film studios, as well as the theatrical exhibitors."
SR Labs CEO Man Jit Singh
Everyone this week has been talking about Dune, Dennis Villeneuve's epic undertaking of the equally epic Frank Herbert book – one that was famously turned into a nearly epic film by David Lynch (one that still causes debate whenever it is mentioned). For Villeneuve revealed the first images from the film this week as part of a major Vanity Fair feature on the forthcoming film (you can see it here), which will star Timothee Chalamet and Zendaya. Like many similarly ambitious films of the past two decades, it will take on more than one feature, as the Blade Runner 2049 director explained, saying: "I would not agree to make this adaptation of the book with one single movie. The world is too complex. It's a world that takes its power in details. It's a book that tackles politics, religion, ecology, spirituality – and with a lot of characters. I think that's why it's so difficult. Honestly, it's by far the most difficult thing I've done in my life."
Disney's key series on its new Disney+ service is, for the uninitiated, The Mandalorian, and there's been news this week n the flagship Star Wars spin-off. UK viewers still haven't reached the end of its first series yet, following the svod service's delated launch on this side of the Atlantic, and a second season is due later in 2020 (production suspension willing, of course, but there's been a bonus announced for fans this week. For Disney has announced a new series focusing on the making of this new addition to the SW galaxy. Disney Gallery: The Mandalorian will feature eight (count 'em) episodes looking at how this series added to George Lucas' world. Director Jon Favreau said: "Disney Gallery: Star Wars: The Mandalorian is an opportunity for fans of the show to take a look inside and get to see a different perspective, and perhaps a greater understanding, of how The Mandalorian came together and some of the incredibly talented contributors throughout Season 1. We had a great experience making the show and we're looking forward to sharing it with you."
Talking of Disney, the latest animated classic to get a new, live action version is set to be Robin Hood. Yes, the studio's animal-friendly version of the folklore favourite is to be remade by Disney. No detail yet, beyond the fact that Carlos Lopez Estrada is to direct ,an it will feature talking animals a la Jungle Book and The Lion King.
For your, ahem, Eddy-fication…
Lot of chat about this one this week…
You're on The Raygun newsletter mailing list, which has been running for eight years, because you requested it, have been recommended to us or sent us emails. You can unsubscribe at any time, if you're daft, using the link elsewhere or by emailing as below. But of course, you don't want to do that, do you? We don't share your information with anyone else, we don't like cookies and we're the good guys. We care because you do…
To subscribe to The Raygun newsletter, please email
info@theraygun.co.uk
with subscribe in the subject matter
To unsubscribe, email

info@theraygun.co.uk

with unsubscribe in the subject
For editorial or advertising queries, contact

tim@theraygun.co.uk