FOX MAKES A DATE WITH NOVEMBER 18
…A GOOD DAY FOR RELEASING BLOCKBUSTERS
EONE UPS CATALOGUE COMMITMENT
SIGNATURE NOT LEFT STRANDED
ANCHOR BAY EARNS ITS HALO…
PREMIERE UPDATE: WORLD WAR Z…
TERRACOTTA FEST KEEPS GROWING
A WHOLE NEW WORLD FOR CURZON
YOU CAN SEE ME: WWE FILMS ARRIVE
HEAVEN IS WAITING FOR SECOND SIGHT
NETFLIX PIRATES SHOULD BE ARRESTED…
---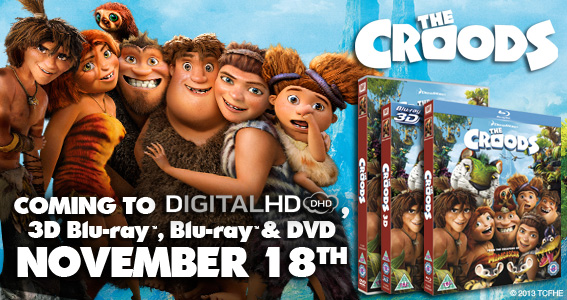 ---
I
f you can't read this newsletter or see the ads, please click
here
It Was A Good Week For…
Fox, setting about owning November 18…
I
t Was A Bad Week For…
Torrent types, going against their own mantra and also facing trouble from UK authorities…
With the sun now starting to shine and summer making a real attempt to begin in earnest, it's hard to think of the winter months ahead, but this week Fox has fired the first major salvo in the Q4 battle, putting its stake in the ground and naming the date it wants to own. And the date? November 18 2013. Given its recent successes, not only at the home entertainment level, with the year's biggest release, Skyfall, under its belt, one of the more impressive awards hauls at the BVA's annual event, but also at theatrical – The Croods is now beyond the £26 million mark, marking an outstanding start to its relationship with DreamWorks – as well as its summer tentpole cinema slate, with The Wolverine certain to be one of, if not the biggest box office hit in the coming months, then its ambitious plans to own this date are more than justified. November 18 is being earmarked as the big day when Fox's duo of The Croods and The Wolverine are set to arrive in stores and online. The former, the DreamWorks Animation title is one of the most successful so far from the toon powerhouse. It's the highest grossing film outside of the Shrek franchise from DreamWorks Animation, while its consumer test scores are among the highest Fox has ever seen. A sequel has already got the greenlight, all of which sets it up nicely for the Q4 release. And while the latest in the ongoing X-Men franchise has yet to arrive at cinemas, the signs are already looking good. The buzz is great and the whole Marvel universe is still growing, while the X-Men itself has a great pedigree: £86 million at the UK box office across the assorted films, with sales across the range of more than 8 million units. It also boasts the distinction of being the first X-Men film to be released in 3D, giving it a further dimension.
The Croods and The Wolverine titles will bookend a year for Fox that has already seen Skyfall become a runaway success, breaking record after record including the honour of becoming the fastest selling Blu-ray release ever in the UK, outstripping another Fox title, Avatar. But there's more to come before the all-important November 18. Take next week for example, as A Good Day To Die Hard and Lincoln arrive simultaneously in stores and online. As Fox UK md Robert Price noted, these are timed to capitalise on gifting opportunities presented by Father's Day. Discussing this duo, and looking ahead to the rest of the year, and November 18 in particular, Price said: "Father's Day is the biggest seasonal event in the marketplace between now and Q4. Fox are maximising this opportunity in-store next week with two of our biggest box office successes of 2013 releasing on the same day - A Good Day To Die Hard and Lincoln. We're renowned for our commitment to delivering strong marketing, media and PR campaigns to drive shoppers to purchase and combined with the phenomenal support and set up across the trade, we're all looking forward to great week for home entertainment. Work has already begun to replicate this for Christmas on November 18th with The Croods and The Wolverine."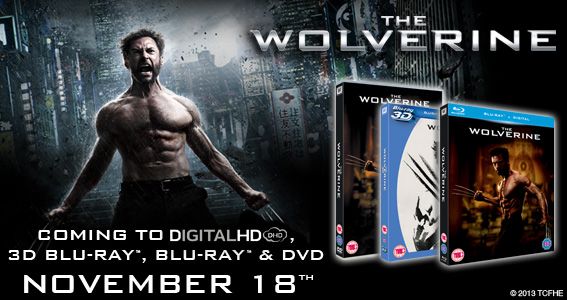 Ah yes, Father's Day. It's on June 16 (that's for our junior correspondents as much as anyone else) and you won't be able to move for activity next week in the run up to the day. One of the other biggies on the way is the awards-friendly Zero Dark Thirty, set to arrive on Monday courtesy of Universal. The company's Rachel Graye said: "With fantastic reviews, and from the same creative team who made The Hurt Locker, there is a strong opportunity for Zero Dark Thirty to convert well on home entertainment. We have already benefited from a longer than usual pre-order window and focused on online activity to drive pre-sales. Our TV campaign starts today with strong Action positioning, running through to Father's Day with gifting message post-release. Look out for our creative 'helicopter' digital escalator panels across London Underground from this weekend."
Also chief among the Father's Day hubbub will be a burst of catalogue-related activity from eOne. Now it has fully integrated with Momentum, the ever-growing operation can offer retailers an even bigger and better choice for its themed promotions, such as its current Father's Day activity. It¹s also a signal of just how well the acquisition and newly-merged company will work, with Momentum's library of 500 or so titles being added to eOne¹s 300-plus films. As new head of home entertainment marketing Matt Brightwell said: "We have a dedicated campaign team and we¹ve got some outstanding titles that we are planning to surface. We¹re leveraging the combined titles and we'll be having press and digital marketing, a first for us." In another first the activity for the titles, which include the likes of Looper, will include innovative new online ads which will enable consumers to click and add the product to their basket without having to even go through to amazon.co.uk. eOne talked us through its ambitious catalogue plans as part of a wider presentation on the company's mammoth Q3 slate. More on this next week in The Raygun…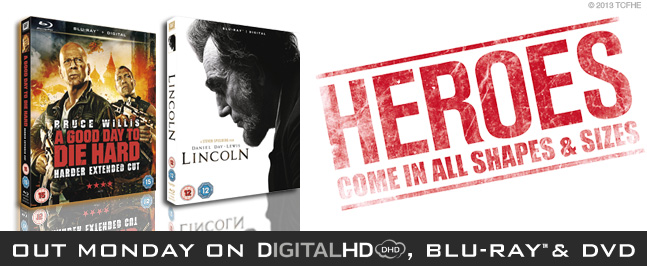 On to some current sales this week and Lionsgate's purple patch is continuing, this week sees the company with not one but two new entries on the Official Charts top 10. The duo, The Last Stand and Texas Chainsaw are both what you might call Father's Day friendly (although if our 10-year-old gave us a copy of the latter it might raise an eyebrow). Commenting on their joint success, Lionsgate's Kaz Mills said: "We're extremely pleased with the Week 1 results of The Last Stand and Texas Chainsaw – both achieving outstanding conversion rates against the box office. The marketing and PR efforts across both titles were designed to emphasise the enduring appeal of all-time icons including the terror of classic villains like Leatherface and of course the irrepressible star-power of Arnold Schwarzenegger. For Texas Chainsaw
,
we used standout creative throughout our online, press and PR activity to communicate the ongoing terror of the Texas story. The launch culminated in a launch event designed to scare – with virals of unsuspecting victims falling prey to Leatherface soon flooding horror fan forums. The Last Stand campaign was celebrating the return of the screen king – and all ATL activity was designed to amplify the noise around his highly anticipated return! These fantastic sales results show that consumers clearly want to see more from their favourite heroes and villains and we feel the use of our cross advertising tagline, 'Retirement is For Sissies', couldn't have been more appropriate."
Not a week seems to go by on The Raygun where we're not going on about fledgling label Signature, which is increasingly making its mark on our business. It's already inspired other independents by showing that the DTV market still has a vibrant future, thanks to the success of The Heist earlier this year, and has also been acquiring some interesting titles. Now we're happy to report that it's enjoyed another significant success, with the first week sales of Stranded, its Christian Slater starring sci-fi tale. As the company's Diana Curameng said: "We are really pleased with Stranded's week one results and continued solid performance. Following The Heist's impressive numbers, we hope this is a sign of more good things to come."
Also enjoying some success in recent weeks has been Anchor Bay, with its game-friendly release of Halo 4: Forward Unto Dawn, a filmed version of the hugely popular Xbox franchise. Its release ended up being perfectly timed as the company's Andrew Hewson explained: "We are extremely happy with how Halo has performed, we had a fantastic scenario where everything came together perfectly from distribution to marketing to PR with the end result being a great campaign that lead to impressive sales. We were very pleased with the superb job our sales team, headed by Charles Fotheringham, did in achieving 100 per cent market penetration for the release. It also helps that the film is an excellent watch. It's a great product that fans clearly love and respond very well to. The timing was ideal for us as well. Prior to Monday's release, Microsoft announced the live-action Halo series (which is being produced by Steven Spielberg) and the new Xbox One console. As you can imagine this was a blessing for our PR team. It's still riding high in the chart and we expect it to continue to sell well over the coming months."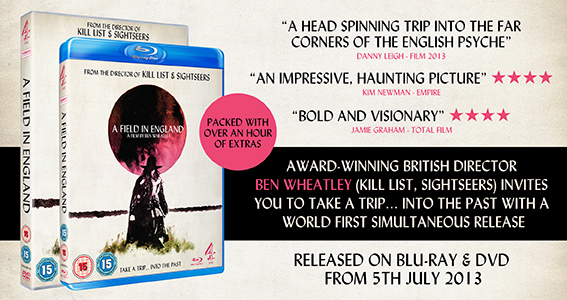 It's been a busy few weeks for Anchor Bay, with the company and its sister label having a high profile at the bi-annual MCM Expo event, held over the final May Bank Holiday weekend. We held off reporting on it last week, partly because those involved in the music, comic and Manga-friendly three-day spectacle were still recovering. It once again boasted record figures – attendance seems to be on an ever-upward spiral. This time 76,000 people – roughly the same as the crowd at the FA Cup Final – passed through the doors of the EXCEL venue in east London. Anchor Bay made its debut at the show, the company's Helen Blesky said: "We had a booth for the first time, and with plenty of support from old-hands Manga UK, it was a great success. The Dyaltov Pass Incident Bunker - or Bunker of Death as is became known - was there to promote up-coming Renny Harlin horror, The Dyatlov Pass Incident. It was done up in true Soviet chic, with radiation signs, Russian hazard warnings and bloody handprints on the outer walls. Excited and somewhat nervous horror film fans went inside not knowing what to expect - or if they would come out alive... They invariably did, but not before catching the latest Anchor Bay horror trailers for The Dyaltov Pass Incident, No One Lives and Dark Feed. The shocking new film from the Cliffhanger director, is based on the real-life Dyatlov Pass incident, which remains one of today's most disturbing mysteries, is out on DVD and Blu-ray August 26. Also promoted at the Expo was No One Lives - another upcoming AB horror starring Luke Evans as this year's most charismatic psycho. It's a WWE smorgasboard, of action, death and violence, due DVD and Blu-ray September 23.
Of course, the mainstay of the Expo pretty much since its inception has been Anchor Bay's sister company Manga. The label was there at the beginning and Jerome Mazandarani has watched it grow to its current enormous size. So it's good to see the Manga imprint getting credit in a major post-MCM feature in The Sun, which looked at the kawaii phenomenon (see here
)
. As usual, Manga was at the fulcrum of many of the major goings-on at the MCM, including hosting one of its regular podcasts and panel events at the show, as well plenty of activity around its stall. The company's Jerome Mazandarani said: "Once again we are blown away by the unprecedented success of the MCM London Comic Con. It continues to grow and we continue to do very well with our promotions and direct to consumer sales at the event. But, I must stress, that the growth is not being driven just by anime and manga fans. We have pretty much reached saturation point at these events in terms of anime fandom. However, the event continues to grow by nearly 10 per cent show on show and I attribute this to the growth of the family and female market for genre TV and film, Cosplay, comics and memorabilia. I want to see more of our competitors and friends from the UK film industry have a presence on the floor at the Con. Where's Disney? Where's Warner Bros? Where's eOne?" The next event takes place on October 25-27 at the usual venue, attendees are already booking their places…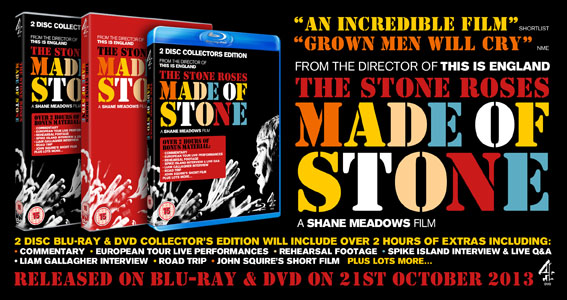 It's also been a busy week for premieres and related activity this week, with both major studios and independents launching forthcoming titles, while another indie outfit has just kicked off its own film festival. In terms of the studios, there was a major launch for World War Z, the Brad Pitt starring zombie tale. The premiere was followed by a gig from rockers Muse at Horseguards Parade, no less. What's more, the word we've had from retailers luckily enough to attend was that not only was it an excellent event, but that the film is an outstanding blockbuster too…
And from the independent sector, as featured on last week's newsletter, there was the premiere for Come As You Are, Eureka's high profile recent acquisition, a tale of a group of disabled lads who head off on a road trip. The event, held at the Curzon Soho, was attended by stars of the film, assorted celebrities, representatives from the three charities benefiting from the evening, as well as a smattering of industry types. Eureka's sales director's Ian Sadler said: "The night was a real success." We'll have some pictures and more up on our website shortly…
Lastly, Thursday evening saw the opening night of what is now a firm favourite on London's festival calendar, the Terracotta Far East Film Event. It's now in its fifth year and keeps growing and growing, this year running for 10 days and taking in more venues and more films than ever before. It helps act as a showcase for the Terracotta Distribution label and contemporaries such as Third Window Films, and the majors such as Universal, as well as acting as a launchpad it helps them maintain close ties with their fans. There's also a focus on films from Indonesia. We've caught up with some viewing from both the aforementioned labels recently (see our regular Week In Video column next week on our website for more), watching such interesting titles as the excellent The King Of Pigs (Terracotta) and Third Window's excellent Vulgaria and For Love's Sake, the latter directed by Japanese legend Takashi Miike and released this week. Terracotta's Joey Leung said: "The fact that we've reached five years, and expanded the fifth edition, is a testament to the strength of output from Asia as well as the proven demand for Asian cinema in the UK. The audience members are not just from London - they have travelled from all over the UK, Ireland and even France, Poland and Germany to attend our festival. We hope that other fellow distributors and the trade will get more behind Asian films."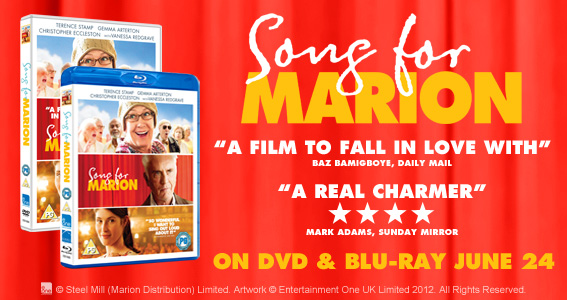 The Raygun reported some weeks back on the rebranding of the old Artificial Eye operation. The name is remaining as a label specialising in its classic world cinema fare, but its parent distribution business – and some titles with crossover potential – were under a Curzon Film World banner. Well, the first two home entertainment titles from the newly badged Curzon Film World are being readied for a release in July on both DVD and Blu-ray. As the company's Paul Diment explained: "We're delighted to be releasing our first two Curzon Film World titles on DVD and Blu-ray in July. Following on from their successful theatrical runs, first up will be the explosive Ginger Baker documentary Beware of Mr Baker on July 22, followed by musical drama A Late Quartet starring Christopher Walken, Philip Seymour Hoffman and Catherine Keener a week later on July 29. Both titles will be supported with major PR and national press and online campaigns." More on these in the coming weeks…
Last week we talked about some forthcoming WWE film collaborations with Warner's animated arm, but the wrestling organisation is continuing in its live action efforts and we note with some interest that there are a batch of films that bear the official WWE hallmark due to arrive in the UK in the coming months. A quartet of titles, The Reunion, featuring John Cena, Inside Out, with Triple H, Bending The Rules, with Edge and No Holds Barred (Hulk Hogan) are all on the way, with the first due in stores on July 8 in the UK with the deal also taking in other territories. They will be coming out under the SES banner, the company run by Nic Sales, whose fruitful industry career started at DISC (remember them?) and has taken in the likes of Clear Vision and eOne. The company has only been up and running for a year or so, but already boasts a staff of six, with services offered including production, customer services, ecommerce and international marketing. Its first major deal was with Fremantle Media, with SES handling international production and marketing for the company's WWE wrestling titles, as well as launching and running its new wwedvd.co.uk website (the site will be running over time in the run up to Fremantle Media's release on Monday of the latest Wrestlemania title). The company has also acquired Marvel Knights titles for the UK and Eire (where it's sub-licensed to 101 Anime) and other European and EMEA territories. Nic Sales said: "The new www.wwedvd.co.uk site is already proving very popular with WWE fans across Europe. We hope to announce other WWE movies shortly."
There's still plenty of post-Cannes acquisition news swirling around the industry and we note with some interest that Koch Media is making good on its plans to up its game, focusing on high quality theatrically-led and innovatively positioned direct to video releases. It has picked up a brace of titles for release later in the year. Both Cheap Thrills, a dark comedy thriller that boasts an impressive cast and horror anthology sequel V/H/S 2, the follow-up to one of our favourite horrors of recent months, will be released later in the year after appearing at all the right festivals. Koch Media's Business Development Director, Thomas Hedman, said: "We're very proud of the acquisitions we've made lately, with Cheap Thrills and V/H/S-2 exemplifying the type of high-profile home entertainment product we've been able to secure. Both films will debut at Frightfest in August and we look forward to seeing how they're received - in particular V/H/S-2, given the considerable cult following that the original V/H/S film generated." The latest duo are the latest pick-ups in Koch Media's plans to grow its own release slate as well as add more labels to its roster. July is a big month for the company, with home entertainment releases for Red Dawn and Arbitrage. There's also more news on the label front due imminently too.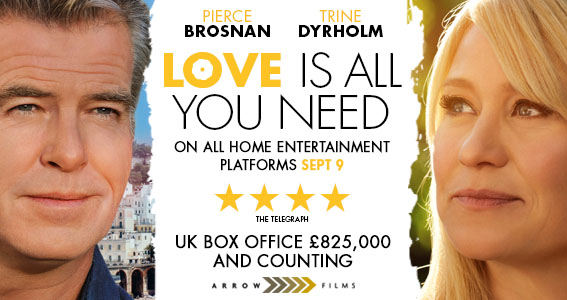 A theatrical reissue for Heaven's Gate, Michael Cimino's remarkable folly that has long been ripe for reappraisal, has been announced this week and we're delighted to announce that a major Blu-ray issue for the film that almost single-handedly sunk a studio (but some consider a masterpiece). Second Sight will be releasing the restored edition in October, and we must admit we're already excited at the prospect, especially because it's under the stewardship of the independent label, one of the best in the business when it comes to this kind of project. Second Sight's Chris Holden said: "This new restoration of Heaven's Gate supervised by Michael Cimino is a very exciting release for Second Sight and fits perfectly into our library of classic reissues. The Blu-ray will present the film in all its epic glory as never before and following a screening at last year's Venice Film Festival and a theatrical run in the UK this summer, interest in one of cinema's most talked about films will be at an all time high." We can't wait for this one…
Right, some digital news now (and there's you thinking we'd forgotten) and Amazon and its LOVEFiLM arm this week announced a major deal with Viacom. The deal, inked by Amazon in the US, will see product from Viacom's assorted TV networks such as Nickelodeon and MTV being available to LOVEFiLM Instant subscribers. The selection takes in the likes of Dora The Explorer, Go Diego Go and others and will come into force in the UK and Germany later this year and will be available to US customers via Amazon's own Prime Instant Video service. Amazon's up for digital video and music Bill Carr said: "Kids shows are one of the most watched TV genres on Prime Instant Video. And this expanded deal will now bring customers the largest subscription selection of Nickelodeon and Nick Jar. TV shows online, anywhere. With programs like Dora the Explorer, Sponge Bob Square Pants, Bubble Guppies and The Backyardigans there are hundreds of great shows for kids and parents to choose from. In addition, we are bringing customers popular shows from MTV and Comedy Central like Key & Peele, Workaholics, Awkward and Teen Mom 2, with the promise of more shows from these networks in the future."
So, it looks, from where we're standing at least, that maybe that well-worn excuse used by pirates – if it was cheap and easily available then they wouldn't mind paying for it – may have been nonsense after all, maybe they just like stealing stuff… Why? Well, as we've reported here, and has been much written about everywhere, Arrested Development has resurfaced courtesy of Netflix, which put a new series of the US sitcom exclusive on its streaming service at the end of May. For a few dollars, or pounds over here, per month, subscribers can watch every episode. But it seems as if that may not be the case, for within two days of the entire series going live, some 175,000 Torrent users had downloaded the programme. What's more, many of them were from territories that are Netflix connected, such as the UK and US. Torrent supporters are currently lining up their excuses as we speak…
More from the anti-piracy world and the City of London police working in tandem with the National Fraud Intelligence Bureau and alongside such organisations as FACT and the BPI has launched a crackdown on Torrent sites. The force has sent out letters to Torrent sites believed to emanate from this country warning them to get in touch… or else. The letter, seen by The Raygun, warned: "[Online copyright infringement] causes harm to the UK's creative economy and can be a criminal offence. We are therefore currently working on an initiative with government and industry bodies to help prevent, deter and disrupt the criminal activity linked to websites involved in online copyright infringement. We have reasonable grounds to suspect that through your ownership and/or operation of the website known as [name of the site] you are involved in online copyright infringement. NFIB has the lawful right to pursue action against you and the website in order to prevent, detect and disrupt criminal activity. To prevent the further commission of offences currently being caused by you and [the site] you should immediately make contact. If no contact is made before June 14, then you and/or the website may face police action." The deadline is looming, we're waiting on the outcome…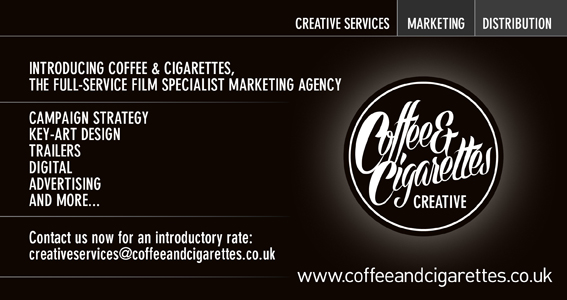 QUOTE OF THE WEEK
"The entertainment and media (E&M) industry is undergoing a significant shift as digital disruption across every segment is accelerating and as digital media remains the clear driving force behind E&M revenues over the next five years.
"Connected consumers are clearly in control and an even greater portion of viewing and interaction of TV and film content will take place on multiple screens and devices.
"E&M companies have the opportunity to deepen engagement with consumers by trying different business models for delivering content and experimenting with price points and offerings,
"To drive growth and compete effectively in the future, E&M companies must invest in constant innovation that encompasses its products and services, operating and business models and, most importantly, focus on customer experience, understanding and engagement."
Assorted Pricewaterhouse Coopers analysts discussing a report which states that online purchases of films, rental and subscription vod services will account for a quarter of all consumer entertainment spending by 2017. The figure was 13 per cent last year…
It was a case of as you were at the top of the UK box office charts, as you had to look below the top five to find any new entries, with The Hangover Part III (£13.5 million) and co still dominating the top slot. Highest new entry was The Purge, which took just over £1 million, followed by The Big Wedding (a touch short of £600,000), Bollywood title Yeh Jawaani Hai Deewani (more than £400,000) and Byzantium (£114,339).
One of our favourite stories of the week concerns one of the legends of the video gaming world – the landfill site full of copies of the original Atari ET game that virtually killed off the games industry in its infancy. Now that legend – and the very existence of the site – is to be investigated in a documentary. According to reports, documentary filmmakers have been granted permission to dig up potential dump sites in New Mexico. We can't wait…
Purists were predictably up in arms this week with the news that gritty French flick A Prophet was being remade for multiplex friendly audiences. The Hollywood makeover is in development at Sony and is being put together by the same team as The Fast And Furious…
More Marvel news and not a week goes by without some update on the Guardians Of The Galaxy franchise. The cast list already reads like possibly the strangest Who's Who ever, taking in everyone from Karen Gillan to John C Reilly and Glenn Close to Dave Bautista. Now it's emerged that the latest to sign up is Benicio Del Toro…
Opens this week, ace Stone Roses clip from the premiere and more footage…
The magic words "red band trailer" and Parks And Recreation's Aubrey Plaza…
http://youtu.be/Xy0gJIx6wlQ
And we'll end where we started, with Fox and The Wolverine, seeing as we've talked about it so much, here's another look at The Wolverine trailer…