IN THIS ISSUE:
Fall From Grace, Slither Back Up, the Pat McGuigan story
Speaker Steele Humiliated as Ethics Committee Bill Fails
Who Shot the Sheriff? RINO backed Democrat Protection Bill Killed
Culture, Corruption and a Big Unfinished Building
Oklahoma Education Corruption
Senate District 22 Seat Up for Grabs!
Lee Denny, AKA "Little Smokies"
A Con-Con? Not a good idea!
Mommy? Where do RINOs Come From?
Charlie Brown and the ALAC Football

---
Sponsors this week:
The Carpenter Shop
358 North Rockwell
OKC, Ok
405-942-2644
The Carpenter Shop is a full line cabinet and countertop shop that travels all over the state building dream kitchens for discerning customers
okcgunshow.com
okcgs.com
Claude Hall has always take care of the Tea Party and the Ron Paul activist community at his gun shows.
His next OKC dates are:
May 19th - 20th,
July 14 - 15th,
Oct 6 - 7th
Nov 17 - 18th
Dec 15 - 16

This guy is a Noble Oklahoma based company that has great prices on electronics of all types and inexpensive toner and ink for your printer.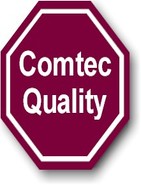 Comtec provides residential and commercial security systems in Oklahoma.
There is only one thing you really need to know about Comtec's quality and pricing, they do not require a contract for their services.
Customers are free to walk away if their service isn't top quality.
Rodent ResistantChicken Feeders!
$50 + Shipping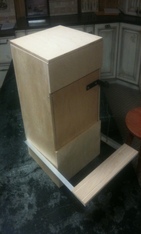 Advertise Your Business, Event, Or Service Here!
$25.00 per week, tens of thousands of Oklahoman
impressions every newsletter