Renew Your AFMW Membership
2014 
Council Meeting Dates
Sat, 15 Nov (Council & AGM)
If you would like to submit an item for discussion at one of these meetings, please first present the item at your state MWS committee meeting for discussion.
If approved by the state committee, please then submit it to the Secretariat using an Agenda Paper Report.
Elections for AFMW Council are to be held in November 2014. A
FMW Council Members are elected for a three year term. Two Council Members will be elected from each state and territory.
Nominate for a Council position via your State Committee!
Medical Women's International Association (MWIA)
Meeting Calendar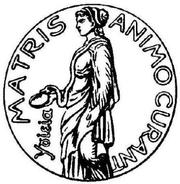 Northern European Regional Meeting
Fe
deration of Medical Women of Canada
Commission on the Status of Women
100th Anniversary Meeting of the American Medical Women's Association
30th MWIA International Congress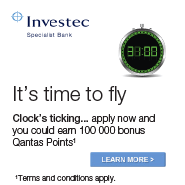 Investec is a proud sponsor
of the AFMW e-Newsletter.

AFMW Leadership Skills Database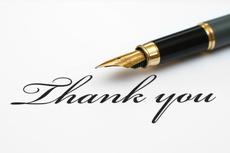 Would you like to thank a teacher, mentor or senior colleague who has made an invaluable contribution to your medical journey?
AFMW has established the Thank You Initiative to give our members a way to formally express their gratitude for the invaluable contributions of their mentors and teachers. 
Read more.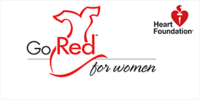 Heart attack danger
A recent Heart Foundation survey has found women are being let down by their doctors with fewer women (43%) than men (56%) referred for cardiac rehabilitation after a heart attack. They were also less likely to be counselled to take their medication or have their con
dition and recovery properly explained to them than men.
The survey postulated that women are also more likely to deny the problem, partly because they tend to put their own health on the back burner while caring for others. 

This is despite w

omen being almost three times more likely to die of a heart attack than breast cancer.
These are alarming figures but they don't need
to be. In June, the Go Red for Women campaign helped raise awareness about women and heart disease, encouraged women to understand the risks and make healthier choices to reduce their risk. Note it in your diary and tell your patients about it next year!
Correction to
May e-Newsletter
AFMW apologises for running an incorrect photograph of 

Dr Cécile 

Renson, 

President of the French Association of Women Doctors (aka L'Association Française des Femmes Médecins).
President's Report
Dr Desiree Yap
Happy New Financial Year all.
Here at AFMW we have been busy! I have briefly summarised our main activities below:
AFMW saw the production of the first progress report for the study 'Elucidating the increasing demand for genital cosmetic surgery among girls and women in Australia

', carried out in alliance with The Jean Hailes Foundation, Sout

hern Health,

 

Family Planning Victoria, and Women's Health Victoria

AFMW members A/Prof Jan Coles, Dr Desiree Yap, Prof Cabrielle Casper & Dr Raie Goodwach submitted a response to the World Health Organisation's (WHO) 

recent Secretariat report

 

entitled "Addressing the global challenge of violence, in particular against women and girls"

Lobbied the Minister for Foreign Affairs and other MPs to lend their support to the 'Bring Back Our Girls' campaign for the release of abducted Nigerian schoolgirls

Past AFMW President & Sydney gynaecologist Prof Gabrielle Casper and a number of her Notre Dame medical students presented at the 

57th United Nations 

Commission on the Status of Women in New York, the theme of which was "Challenges and achievements in the implementation of the Millenium Development Goals for women & girls"
Medicine in Australia: Balancing Employment & Life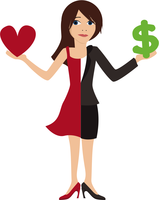 Issues for Medical Women in the Workplace 
AFMW members A/Prof Jan Coles and A/Prof Deb Colville presented on key issues facing women in their current and future role in medicine, and on policy to promote women's participation.
Did you know that over 1 in 5 women make their first disclosure of domestic violence to their GP?
In May, a Californian killing spree motivated by misogyny triggered the #YesAllWomen campaign, which raised widespread awareness about the intimidation and sexual violence women experience.
It
 has been estimated that full-time GPs are seeing up to five women per week who have experienced some form of intimate partner abuse (physical, emotional or sexual) in the past 12 months.
Women's Legal Services NSW has developed a toolkit for general practitioners that will help doctors in identifying and treating patients who are living in violent relationships. 

The toolkit includes advice on how to ask a patient about abuse, how to respond, how to support victims, mandatory reporting and continuing care, and is available to download here.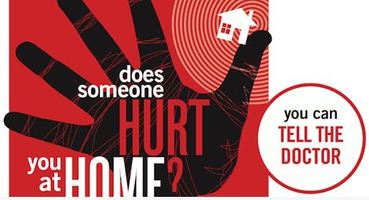 patients who have experienced sexual violence and to examine the educational needs of medical practitioners to manage these patients at a best practice standard.
She is currently recruiting doctors to undertake interviews by phone. If you are interested in participating, please contact Sarah at saroc1@student.monash.edu.
Australian Research Council (ARC)

 Grant Project:
What's behind our increasing demand
for genital cosmetic surgery?

The first progress report is out for the
 study 'Elucidating the increasing demand of cosmetic surgery among girls & women in Australia', which is being conducted in alliance between AFMW, The Jean Hailes Foundation, Southern Health, Family Planning Victoria, and Women's Health Victoria. Read it here.
The project will shed light on the psychosocial aspects and public communication about female genital cosmetic surgery in Australia.
Results will contribute to programs for sexuality and body image education, public health campaigns about normal genital diversity, and professional development for doctors and beauty therapists.
If you know interested patients, would like to help with recruitment,
or for further information,
please contact Kiran Pienaar 
(T: 03 9903 0686, M: kiran.pienaar@monash.edu).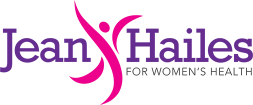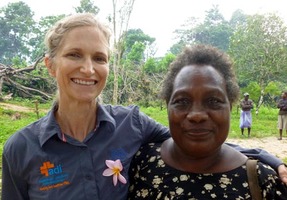 Medical Woman Profile
Dr Merrilee Frankish
GP Dr Frankish is a full-time Senior Medical Officer in a small rural hospital outside Cairns. She
 volunteered with Australian Doctors International (ADI) in PNG for six months doing 'integrated health patrols'. She has returned twice
 to teach rural health workers at ADI in-service workshops.
What prompted you to join ADI?
I was looking to volunteer and had explored MSF. Then my practice manager brought home an ADI brochure from a conference. That was the start of a beautiful friendship.
What advice could you give aspiring female volunteer doctors?
Get a good grounding, extra qualifications at least a few years of experience first.
If you were health minister for a day, what are three things you would try to change?
If I were the Health Minister for PNG, I would try to provide:
Universal sanitation, i.e. running water, toilets that function and also good lighting for all. 
Plenty of fuel for each health centre to run generators and transport.
Family planning to be free, acceptable and for all the churches to embrace it as a family's right.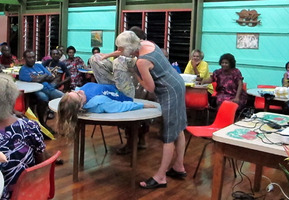 Dr Merrilee Frankish demonstrating birthing techniques.

AFMW is a proud partner of the Australian Human Rights Commission's National Anti-Racism Strategy.
International Medical Womens' Society Profile
The Medical Women's Federation
"Working for women's health &
 women doctors"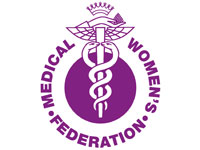 The Medical Women's Federation (MWF) was founded in 1917 and is today the largest and most influential body of women doctors in the UK.
The MWF consistently works to change discriminatory attitudes and practices. It provides a unique network of women doctors in all branches of the profession, and at all stages from medical students to senior consultants. They achieve real equality by providing practical, personal help from members who know the hurdles and have overcome them.
Not unlike AFMW, MWF has campaigned for many years for:
Abolition of female genital mutilation

The development and acceptance of flexible training schemes and flexible working patterns at all levels of the profession

Family-friendly employment policies and childcare tax relief

Recognition and fair treatment of sessional doctors in general practice

Proper treatment for women who suffer sexual abuse or domestic violence
To quote their website: much progress has been made, but much more remains to be done!