No More Minimums!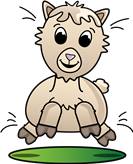 We have dropped the minimum items requirements on all orders!**
(** Wholesale orders are only for established retailers. )

* Buy 1 or more of any item, no minimum.
* Test/Try out any single item.
* Any items can be returned until next april!
Still, we encourage you to "Go Large" with our early order incentives:
* Have product available when you need it.
* SEO marketing on our Retailers Map - it Works!
* 6-month "Financing" on your $750+ order.
* Discounts for larger orders.
* No-hassle returns on any items, until next april.