ENCORE! SHOWMAN CELEBRATES
THRONES: NOW FOR THE HOME ENT
…AS EAGLE ROCK HITS MILLION MARK
ILLEGAL FILMING ATTEMPTS UP IN 2018
TRAILERS OF THE WEEK
---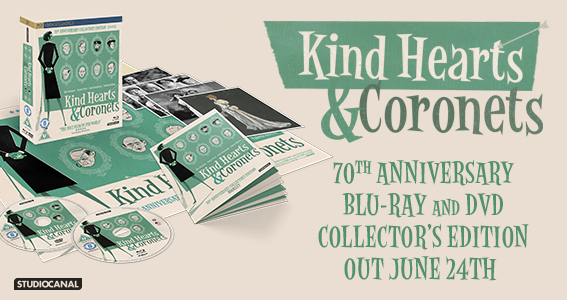 ---
If you can't read this newsletter or see the ads, please click here.
It was a good week for… The Greatest Showman, celebrating a year on release…
It was a bad week for… More illegal camcordering in UK cinemas…
Happy birthday, The Greatest Showman. For the film was released one year ago at retail, and what a year it's been. The title has only just disappeared from the top 10 after almost a solid 12 months in the upper echelons of the charts, notching up record DVD, Blu-ray and digital sales along the way. And during the turbulent times experienced by the industry over the past year, it has been a constant, as well as a shining beacon for what can be achieved with the right kind of title and the right kind of marketing. Commenting on its success, BASE chief executive Liz Bales said: "When The Greatest Showman was released 12 months ago few could have expected the enormous success it would go on to achieve. Having sold millions of copies across disc and digital, as well as delivering a smash hit soundtrack into the mix, the film has assumed its place as one of the most significant cultural touch points of recent years, thanks in no small part to an expertly orchestrated campaign from the collective Fox team that arguably now also provides the blueprint for how to drive a long-tailed success story. The fact that the title resonated so much with the Great British public in spite of an initially lukewarm critical response also goes a long way to underlining just how invested consumers remain with the powerful home entertainment propositions the category continues to deliver."
What The Greatest Showman has been for the feature film sector, Game Of Thrones has been for the TV side of the home entertainment business. And the series finally came to its conclusion after eight long series and many, many deaths this week. HBO is now concentrating on the next phase of the series' release, the home entertainment bow, first digital and then, later in the autumn, the DVD and Blu-ray, with the eighth and final season solos outings as well as a raft of complete series and other special sets likely. It wouldn't be Game Of Thrones without records tumbling, and in the US it was huge – the final episode was the biggest ever GoT outing in the US according to early viewing figures. In fact, five of the six top rated GoT episodes are from the final series, but it's a record for HBO as a whole too – the final episode was the biggest ever for the company, besting the previous holder, The Sopranos. In the UK, it drew 3.2 million viewers at 2am for Sky's simultaneous broadcast with US transmission, a feat in itself. And the reviews? The series has drawn its fair share of controversy – and daft fan entitlement – but the fact that everyone is still talking about it, and continues to pore over it, is only good for its repeat viewing – and home entertainment – prospects. HBO programming president Casey Bloys told Deadline: "To tell you the truth, for a show this big and this sprawling and for a show that has this passionate a fan base, I don't think there is any way that all fans would've been happy. I think based on online reaction, which you do have to take with a grain of salt, it does seem split and I think that's about right — some people are going to love it, some people are going to hate it. But the point is, everybody is feeling really passionate about it. To tell you the truth, for a show this big and this sprawling and for a show that has this passionate a fan base, I don't think there is any way that all fans would've been happy. I think based on online reaction, which you do have to take with a grain of salt, it does seem split and I think that's about right — some people are going to love it, some people are going to hate it. But the point is, everybody is feeling really passionate about it. The fascination with that, the divisive reaction to the finale, all of it is a testament to how much people were invested and engaged with the show. Some people have very strong negative options and obviously some have positive opinions. But I take all of this as a really great sign of what the show has been able to do to stay in the cultural conversation to have people passionately debate the characters and the storylines. That's what you want a show to do.
Currently airing on Sky Atlantic, with HBO backing it in the US, is drama of a far more believable and yet no less scary scenario than Game Of Thrones' White Walkers. Based-on-a-true-story five-parter Chernobyl details the horrific accident and fall-out (in more ways than one) of the catastrophe at the Soviet-era nuclear plant. It has now notched up a further landmark as it continues its run. For the series has overtaken the likes of Game Of Thrones, as well as Breaking Bad, and even television deity David Attenborough's Planet Earth II to become the most popular and acclaimed television series ever, according to its rating on IMDB. With that kind of momentum behind it, it looks like Acorn is on to another winner, for the company will be releasing the series to home entertainment formats in July, giving it another of the year's most talked about TV series following hot on the heels of Line Of Duty. Sky's director of programmes Zai Bennett said: "This jaw-dropping Sky Original is gripping viewers across the UK and beyond for good reason – the writing and production are second to none, and the story is both fascinating and utterly tragic. This is must-watch TV, and we're delighted that audiences are enjoying it as much as we are." Acorn's xxx said: "Acorn's MD Stuart Shaw said: "Some true stories are truly extraordinary and this is one of them. There was nothing like Chernobyl, its impact on the world is being felt to this day. And what this series manages to say about bureaucracy at its most blind and bungling is breathtaking… jaw-dropping. Like many great TV successes, you can't always predict it. So we're all the more thrilled to be able to bring this story to the public through DVD and digital. It's well worth watching."
To the IMAX at Waterloo where Paramount was screening this week's theatrical biggie Rocketman for the assorted press ahead of its cinema release (the film opened on Wednesday). And what a belter it is – director Dexter Fletcher is a master of the feel good biopic craft (as proved by his last outing Eddie The Eagle and his input for Bohemian Rhapsody) and his partnership with Taron Egerton, who starred as Edwards the ski-jumper and is the singer songwriter in Rocketman, is outstanding again. Throw in a cracking supporting cast, including man of the moment Stephen Graham, in a turn far lighter than The Virtues, and the artist formerly known as Reg Dwight's cracking songbook featured in the film, and you're looking at the year's most commercial outing. Given the success of musical offerings over the past 12 months or so, especially Bohemian Rhapsody, and you're looking at home entertainment gold too. It's due from Paramount as a digital release later this year, followed by physical through Universal.
---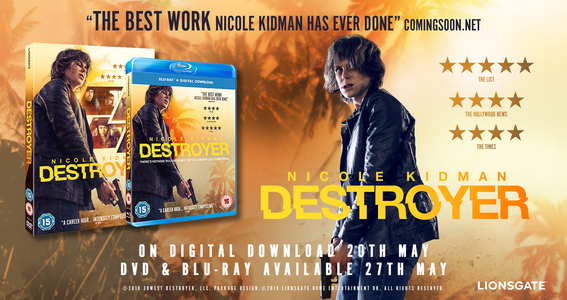 ---
It's now 40 years since Francis Ford Coppola's Vietnam War retelling of Joseph Conrad's Heart Of Darkness, Apocalypse Now, made its debut at Cannes, screening as a "work in progress" before scooping the Palme d'Or, and this week Studiocanal has announced its plans for what the director claims will be the third and final version of his epic saga. The film, now given new tweaks and editing under the banner of The Final Cut, has also been restored and is being presented at cinemas for one night only, August 13, in an all-singing, all-dancing 4K, Dolby Atmos version. Studiocanal will be following this on August 26 with a four-disc set including 4K Ultra HD and Blu-ray editions, all including not just Coppola's new version, but a raft of extras as well as Hearts Of Darkness, the documentary following the tortured making of the film. Commenting on the release, Studiocanal's Thom Leaman said: "Apocalypse Now truly is the greatest war film of all time and this Final Cut of the film is director Francis Ford Coppola's ultimate vision. It also is restored to a brand-new 4K, Dolby Atmos, Dolby Vision version to mark the film's 40th anniversary. We will be launching theatrically on August 13th including the first chance for fans to catch the film on Imax and will follow on definitive HE formats two weeks later."
Meanwhile, ahead of that, Studiocanal is hard at work on another biggie, June's theatrical to home entertainment restoration of another jewel in its catalogue, Kind Hearts And Coronets. We've already discussed the strategy and theatrical return for the film, but here's the company's Thom Leaman with more on those home entrainment plans. He said: "We're thrilled here at Studiocanal to be bringing one of the greatest British films of all time and the jewel in the Ealing crown back to audiences and consumers in time for its 70th Anniversary. Kind Hearts and Coronets truly stands the test of time and looks and sounds better than ever with our stunning 4K remaster."
---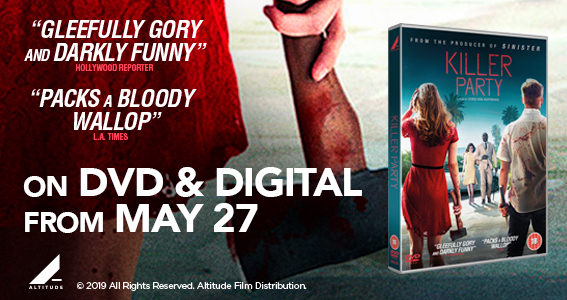 ---
Forthcoming release news now and Monday sees another gem from Thunderbird Releasing arriving in stores, as Burning hits the shelves and online. The film earned acclaim at last year's Cannes Film Festival with greater profile added from a successful airing at London Film Festival in the autumn. Commenting on the release, Thunderbird's Edward Fletcher said: "It's a year on since it premiered at the Cannes Film Festival where it achieved the highest critical score which has not been surpassed so far at this years festival. Acclaimed director Lee Chang Dong's adaption of a Murakami short story really does reward repeat viewings particularly on Blu-ray with the addition of a BFI London Film Festival masterclass given by director himself."
Lionsgate has a brace of titles due in stores on Monday, with racing celebrated in Chasing Perfect, a documentary charting the life and work of car designer extraordinaire Frank Stephenson. Commenting on the title, Lionsgate's Eileen Tracey said: "Chasing Perfect is the incredible story of Frank Stephenson, one of the most influential car designers working today. With such a specialist title we reached out to a specialist car PR firm so that we could reach the desired audience where they consume content. Of the film, Frank Stephenson said: 'Car design is often shrouded in mystery but in Chasing Perfect I wanted to throw open the doors to the creative process, shining a light on exactly how cars like the MINI, Fiat 500 and McLaren P1 come to be. Great design takes a lot of hard work but for me, it's still the best job in the world.'"
---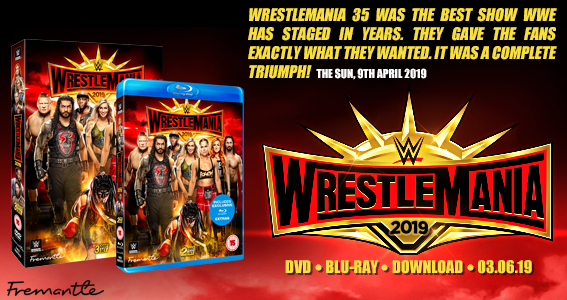 ---
Meanwhile in a somewhat different vein, is Destroyer, another LFF hit and one that showcases Nicole Kidman in a distinctly unglamorous role as a law enforcement agent. Commenting on the release, product manager Kirsten Sweeney said: "Nicole Kidman stars in Karyn Kusama's Destroyer, a thriller about a LAPD detective haunted by her involvement in a FBI sting gone horribly wrong. Released theatrically in the January awards corridor, our Home Ent. campaign aimed to bring the title to a broader audience by updating the artwork to highlight the thriller angle, and placing impactful AV centred around the exhilarating plot, as well as Nicole Kidman's powerhouse performance."
Also on Monday, and mentioned here last week, is one of our favourites of the past 12 months, Stan And Ollie, the Laurel and Hardy biopic that follows the duo's final trip to the UK in the twilight of their careers. Commenting on the release, eOne's Tim Westbey said: "From the outset of the of the theatrical campaign the interest and support from film fans has been wonderful and pre-orders show no signs of that slowing. Stan & Ollie promises to be a great home ent release – a fantastic film people will want to own as part of their collection. With added appeal for retailers from the dedicated Laurel and Hardy fanbase and Father's day gifting, we're well placed for an good result."
Some news from Eagle Vision, with the music DVD and Blu-ray arm of Universal Music planning a biggie due in stores on May 31. The Police – Everyone Stares is the story of the rise and rise of the band who, from 1978, when drummer Stewart Copeland starting filming their exploits on a Super 8 cam, went from travelling in the back of a van, trying to get gigs, to mega-stardom within what seemed like a matter of months. Available on DVD, Blu-ray and digital, Copeland has been personally involved in bringing his footage to the screen, offering insight into how the band became the biggest in the world, and offers a commentary as one of the extras with fellow former bandmate Andy Summers. Copeland himself said: "In 1978, when I was a member of a struggling rock band called The Police, I scraped together enough money to buy a super 8 movie camera. As soon as I raised it to my eye and started filming, amazing things began to happen. It was like watching a movie unfold as the band sparked a fire that lit up the world for us. Everyone Stares is that movie."
Sticking with Eagle Vision, parent Eagle Rock (both part of Universal Music), and the trailer for Everyone Stares… is up on the Eagle Rock Youtube channel. That has now been given a prestigious certificate from the video sharing site after topping a landmark subscriber total. The channel now has more than 1 million subscribers, with 7,000 separate videos available and views in 2018 alone totalling 5 billion minutes. Eagle Rock chairman and ceo Terry Shand said: "We're absolutely delighted to receive the YouTube Gold Creator Award for surpassing a million subscribers on Eagle Rock's YouTube channel. This award is testament to the hard work and dedication of our Digital Team in everything they've done to optimise the channel over the last year or so, and endorses the work of our wider team in creating content that resonates so richly with fans around the world."
---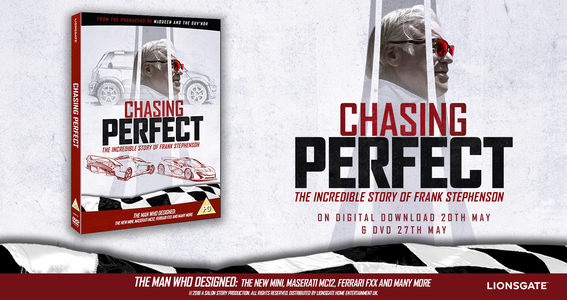 ---
Dateline: Cannes. Parkland Entertainment, the company started by industry stalwart Tom Stewart after exiting Arrow, alongside Parkland founder and chief John Cairns, was busy at the film market aligned to the festival, building on its successful launch with the due-on-home-entertainment-this-autumn The Keeper. It has picked up a brace of titles due at cinemas and on home entertainment later this year and into 2020. The first is documentary The Biggest Little Farm, which charts a couple's attempts to run a sustainable farm holding in California. Early screenings have seen it drawing tears aplenty and acclaim in equal measure, with Parkland seeing it following in a rich recent tradition of feelgood documentaries. It's other pick-up is as different as it gets – Last Full Measure is a full-blown Vietnam War outing, based on a true story and featuring such names as Samuel L Jackson, Peter Fonda, William Hurt and Ed Harris, among others. Commenting on the slate, the company's Tom Stewart said: "Since launching in Sept, we now have a Theatrical Slate of around 11 films that already takes us through to Autumn 2020. The Biggest Little Farm and Last Full Measure are great examples of finding films we believe have a real targeted audience both on a theatrical and Home Entertainment level."
Our number of the week is 140. For that's the total figure – a record, in fact – of people who were caught illegally camcodering films in UK cinemas in 2018. The total comes from the UK Cinema Association's annual report, and could come from a number of different factors – easier availability of smartphones with filming capabilities, as well as greater vigilance from cinema staffers. The figures came from the Film Content Protection Agency element of the report, which stated: "Despite ongoing attempts by individuals to record films in cinema theatres – there were 140 separate incidents in UK cinemas in 2018, a new record – much of the year saw the continuation of a period of unprecedented success in this regard. Indeed, by the time a pirated copy of a newly-released film was traced back to a Birmingham cinema in October, the UK industry had enjoyed over three years without a similar occurrence. The fact that this was swiftly followed by two further (unrelated) incidents in Cornwall only confirmed the need for vigilance at cinemas of all sizes." It continued: "Whilst the increase in incidents noted above may reflect the increasing availability of smart phones with recording capabilities, it is also hoped that it results from even greater awareness and vigilance amongst sta – which inevitably leads to a rise in reported activity. During 2018, over 2,200 cinema sta from 68 UK cinemas attended briefings held by the FCPA and were provided with expert advice and information on how their vigilance could tackle illegal recording." The report further praised the work of the Industry Trust for IP Awareness, you an read the full thing here.
And well end with the BASE awards, now just under two weeks away, with only a handful of tickets left for the big night. Seriously, looks like it's going to be a sellout and you need to ensure you're there. Email vicki@baseorg.uk, and commercial manager Vicki Geddes said: "With only two weeks to go before the 2019 BASE Awards, the team is ramping up preparations for the industry night of year, and dusting off their glamorous dancing shoes for what is set to be a night filled with celebration, entertainment and a host of surprises. We have another fabulous line up of entertainment sponsors this year including Joe and Seph's, Kisstory hosting a DJ hour, Maltsmiths, Sony Pictures Home Entertainment kindly supplying intergalactic drinks at our bar, StudioCanal providing the Survivor's Breakfast, fuelling those who party until the small hours and not forgetting the fabulous goodie bags sponsored by Visual Data. Select sponsorship packages are still available, so if there's anything you want to bring to the party, now is the time to let us know. Finally, just a reminder to make sure you buy your tickets if you haven't already done so as tables are filling up fast and we don't want anyone disappointed! The whole BASE team look forward to seeing you on the night for the biggest and best bash in the industry calendar."
---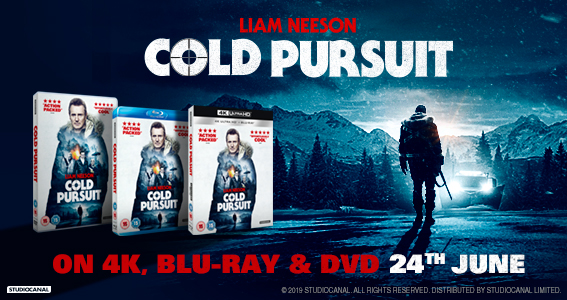 ---
"We are proud to have been the home for it, it's been a great show for us, we are proud to have been in business with Dan and David. Someone was telling me that, maybe it was after Season 1, there was a headline saying, 'Ratings Show Game Of Thrones Is No Boardwalk Empire.' It's just a good reminder for everybody that you don't know where the next Game of Thrones, the next water-cooler show is going to come from. It's probably not what you'd expect. So the best thing you can do is get in business with people you believe in and support them, take shots and see how it goes.
"Game of Thrones, the juggernaut that it is today is just a good reminder that it doesn't start that way. When it came out, a lot of people questioned, 'Oh, a fantasy epic at HBO, does that make sense, I'm not sure that feels like HBO.' You have to continually evolve and push expectation, but keep in mind that everything has to have an extremely high level of quality."
More from HBO programming president Casey Bloys on Game Of Thrones
Tenet. That's the word of the week, or at least it is according to Warner Bros and one of its favourite directors, Christopher Nolan. The studio is working with Nolan on his next film, continuing the long relationship they've had. Little has been revealed of his next film, due at cinemas next year, but now the title has been unveiled. And yes, it's Tenet. The film is a spy thriller, and, among other revelations this week, has been that Ludwig Goransson, the Black Panther score composer, will be handling musical duties, replacing another long-time Nolan collaborator, Hans Zimmer.
Get ready for our best film of this year, or any other year, for that matter. As Nicolas Winding Refn is working along with Vertigo's Rupert Preston to produce a new take on British horror classic Witchfinder General. Refn was originally slated to direct, but the honours now go to John Hillcoat, the man behind the camera for such gems as The Road and The Proposition. Hillcoat said: "I am excited to work with fellow filmmaker Nic Refn, a maverick auteur and who, together with [producer] Rupert Preston, have been fully committed to independent cinema over the years. I'm drawn to the dynamic departures behind this remake. The idea of a world pushed to extremes where fear preys upon all, unleashing religious fanaticism, rival factions, tribalism, heretics, and witch hunts... feels strangely familiar in today's world."

Get ready for Once Upon A Time In Hollywood – the new director's cut. The film has premiered in Cannes to applause and more, but director Quentin Tarantino has already said he may tinker with it. The first cut was some four hours and 20 minutes, although he shaved an hour and 40 minutes off that time to get it ready for its premiere. Now he's threatening to re-edit it and bring it closer to that first running time… Whatever happened to good old 87 minutes?

TWEET OF THE WEEK
Black mirror overload this week…
Based on actual accounts…
That Terminator one everyone's been talking about…
You're on The Raygun newsletter mailing list, which has been running for eight years, because you requested it, have been recommended to us or sent us emails. You can unsubscribe at any time, if you're daft, using the link elsewhere or by emailing as below. But of course, you don't want to do that, do you? We don't share your information with anyone else, we don't like cookies and we're the good guys. We care because you do…
To subscribe to The Raygun newsletter, please email
info@theraygun.co.uk
with subscribe in the subject matter
To unsubscribe, email

info@theraygun.co.uk

with unsubscribe in the subject
For editorial or advertising queries, contact

tim@theraygun.co.uk