Saskia Laroo & Warren Byrd
| | | |
| --- | --- | --- |
| Blue-zy Notes in Holland |   | March 9, 2021 |
Last months we kicked off 2022 rollicking to the grooves of Louis Jordan in the celebrated jukebox musical "Five Guys named Moe" w/ the Dexter Pettaway Band @ 

in The Playhouse On Park in West Hartford, CT, USA.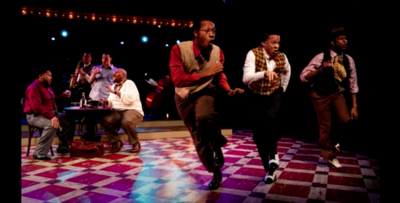 Let the world tours begin--we anticipate seeing that truly come to past, with trips to a.o.Thailand and India slated for June with our band featuring our original music. We keep you posted through our agenda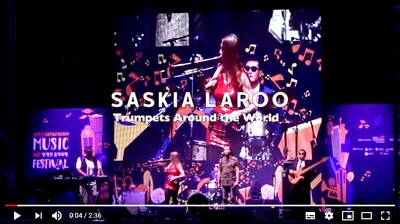 May the upcoming days of the year light up your life...and let us light up your life with it, as we flourish our 2022 basket of new tunes, beats, and remixes,
 both 
recorded and 
premiered live!
In the meantime, stay happy, healthy and keep swinging!

Jazzy greetings,

Duo Laroo/Byrd
Saskia Laroo & Warren Byrd
saskialaroo@hotmail.com | byrdspeak@hotmail.com
P.S. Freshly confirmed: we're delighted that we will be "home, sweet home" in the Netherlands (rather than abroad per usual) to celebrate King's Day 2022 with
the Saskia Laroo Band @ Festival Royal Jazz Zaandam
Festivals & gigs we played you can see back at