…ENDGAME BREAKS MORE RECORDS
FILM CHART HELPS CONSUMERS ENGAGE
BIG LAUNCH PLANNED FOR WICK
RELEASES GIVEN A PLATFORM AT HORROR EVENT…
…AS ARROW SPONSORSHIP PAYS OFF
SIGNATURE HITS EASY TO FIND
AS CROWD GIVES FEVERED RESPONSE
NAMES TURN OUT FOR ANONYMOUS…
…AS BIRD BOX FLIES THE CAGE
…AS SIGNATURE BOASTS FESTIVAL TRIO
TRAILERS OF THE WEEK
---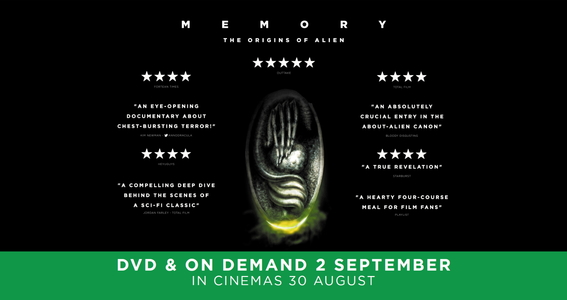 ---
If you can't read this newsletter or see the ads, please click here.
It was a good week for… Avengers: Endgame earns the most downloads in a week……
It was a bad week for… Anyone hoping to see The Irishman on a big screen…
Last week we pointed you in the general direction of Avengers Endgame and its digital release, with comments from Virgin Media Store and Virgin Movies on how well the final film in the current Marvel-related saga was performing. And that scenario has continued, with news this week that the film became the fastest-selling digital download of all-time in its first seven days on sale. Endgame had digital sales totalling 335,400, easily usurping the previous holder, Bohemian Rhapsody, which shifted 265,000 downloads in its first week in February 2019. It also bested the last Avengers outing, Infinity War, which had also broken the 250,000 barrier. That tallies with our comments from Virgin last week, noting that Endgame was tracking ahead of its predecessor. It's a remarkable achievement and furthers Endgame's record-breaking performance – it is, after all, the highest grossing film ever worldwide. Comment on its success came from BASE, with the organisation's chief executive Liz Bales saying: "This week's record-breaking Official Film Chart Number 1, Avengers: Endgame, underlines the continued growth in consumer appetite for digital ownership of the content they love, as well as representing a high water mark for Disney's expert stewardship of the Marvel Cinematic Universe to date."
BASE further noted that sales are growing for big digital releases, and also placed Endgame's success within audio content. As Liz Bales continued: "After the long-lasting digital success of Twentieth Century Fox's The Greatest Showman throughout 2018 (and still holding the record for the highest selling digital title ever), we have seen a succession of standout titles make waves in the digital new release market; with Avengers: Infinity War's impressive first week sales record of 253,000 beaten by Bohemian Rhapsody at the start of 2019 with 265,000, only to be dwarfed again by Avengers: Endgame's outstanding new week one record of 335,400 digital copies. In comparison, the biggest album of the year so far, Ed Sheeran's No.6 Collaborations Project, sold 125,000 copies across all formats in its first week, which underlines the enduring strength of new release video content even when considered against the context of the category's continued evolution."
---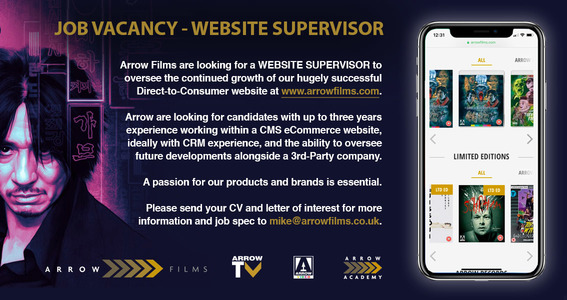 ---
And finally, while we're on Endgame's success within the Official Film Chart, the resulting publicity – the story was everywhere this week – further highlights how press and public alike are responding to the success of the Official Film Chart, creating interest in titles and new releases. Liz Bales concluded: "As well as revealing how UK audiences are currently engaging with home entertainment content, the true value of the Official Film Chart of course lies in driving awareness of the category and engagement with new release content each week, and the media buzz this week is a fantastic example of how creating relevant news moments around exceptional title successes can only serve to boost the home entertainment category, the importance of which should not be underestimated." So while we're on it, what news from elsewhere in this week's Official Film Chart? Well, Lionsgate continues its purple patch as Red Joan joins the wholly different Hellboy in the top 10, the former slips to number two, the latter is at five, while Wonder Park enters the top 10 on the back of its physical release. And eOne's Wild Rose is a new entry at number 10.
eOne may have a new parent in the shape of Hasbro, following last week's news of the toy giant's acquisition of the production and distribution company, but it's worth remembering that its home entertainment output is now, as previously announced, going through Universal, which is handling sales, marketing and distribution. The first title released under the deal, Wild Rose, is now in stores and has made a strong impact in its first week or so of release – it's in the Official Film Chart at number 10. The Jesse Buckley-starring country and western in Scotland tale has made a strong start and will be, both Universal and eOne noted, the beginning of a beautiful partnership. UPHE managing director Ian Foster said: "We are hard at work with our retail partners to successfully support eOne's impressive portfolio of releases. We look forward to bringing its fantastic content into homes across the nation." eOne head of digital Nick Smith added: "UPHE is the market leader, and its adeptness at bringing product to market, alongside the close collaboration with customers makes it an ideal partner to distribute our rich content on home entertainment. We look forward to many successful collaborations in Q3, Q4 and beyond."
One big forthcoming release – and one we can't wait for – is the third chapter in the John Wick franchise, Parabellum, due from Lionsgate on download on September 7 and on DVD and Blu-ray formats nine days later. And details have emerged this week of the company's plans for the release. Lionsgate, as we have oft noted here, is still putting its full weight behind home entertainment releases and trying to push them to wider audiences using launch events and major release strategies. On the John Wick Chapter 3 physical release day, Monday September 16, it is joining forces with the publishers of game John Wick Hex to host a John Wick Excommunicado event in the city of London. It is recreating one of the film's iconic locations, the Continental Hotel, where hitmen can get together and relax, for a launch event. Within the Continental there is an escape room, with attendees invited to try and break out. Press, influencers and more will be in attendance, while the following day competition winners and lucky raffle entrants will get to try their hand at it. It's picked up plenty of press interest already, with Lionsgate creating a trailer for the event. Lionsgate's Marie-Claire Benson said; "This has been a huge undertaking for the marketing and pr team at Lionsgate and we're hopeful that it'll result in good coverage for the release. The event underpins what we feel is a highly creative and stylish release, befitting the John Wick brand."
---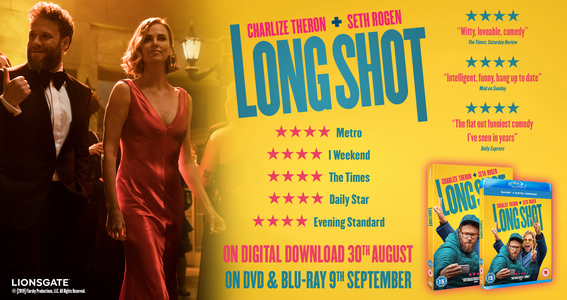 ---
To Leicester Square in the heart of London for the annual beans that is Arrow Video FrightFest. We went along on Saturday to get a flavour of the five-day festival, bumping into plenty of familiar faces from in and around the industry, but we have full reports from across the board. As ever, and as we've oft noted here, the long-running horror film festival – 20 years and undead this year – is the perfect launchpad for home entertainment releases, and this year was no exception. We'll be seeing more of the fruits of this year's festival in the coming weeks – some that aired there, such as 101 Films' original Rabid and Signature's Feedback, were out of the gates on Monday sharpish, many more will follow. But here's Frightfest's Alan Jones on this year's. He said: "It was without doubt our most epic, spectacular and best-received FrightFest in our entire 20-year history. We had the movies our discerning audience had heard about and were desperate to see, from anticipated multiplex releases to intriguing art-house that have been gaining great word-of-mouth. And we had the celebrities, directors, stars and personalities to back them up with on-stage intros and Q&As. The positivity and excitement never abated throughout the entire five days, and the air-conditioning in the multiple venues came as a blessed relief to many considering the outside temperatures. The Dario Argento book-signing event was so rammed I was worried we were going to run out of his autobiography when the queues snaked from the Cineworld foyer right back to the Prince Charles entrance. But like every other aspect of the festival we were organised and coped as usual. FrightFest is like putting on three red carpet world premieres every two hours and is a monumental undertaking our brilliant team and volunteers have become past-masters at handling with efficiency and good humour. We always wait at the end of the closing film on the Monday to say thanks to the audiences and the waves of love and gratitude we encountered was both humbling and over-whelming, something that we always take forward for our next milestone event. We'll be 21 in 2020 and let's see what that key of the door opens for FrightFest's ever-amazing future."
More on the event came from another of the FrightFest four, Paul McEvoy, who told The Raygun: "This year's FrightFest was the UK's biggest and best ever genre celebration, all five screens at the Cineworld Empire and the Prince Charles Cinema were busy and buzzing throughout. The atmosphere was electrifying and proved that the genre is currently is in fantastic health, we were absolutely delighted to showcase 78 feature film premieres, in excess of 30 short films and welcome well over 300 attending film guests. It was truly thrilling to launch so many incredible titles to the UK and global audiences. It was a phenomenal, exciting and unforgettable weekend to mark our 20th annual event."
The event was sponsored by Arrow Video again – as mentioned above, it's Arrow Video FrightFest – and for the company and the imprint, it was another successful event. Commenting on its involvement, not least the five films it had on show, the company's Louise Buckler said: "Over the past August bank holiday weekend Team Arrow descended upon Cineworld Leicester Square for our annual pilgrimage to Arrow Video FrightFest. Across the weekend we saw five UK, European and World premieres of upcoming Arrow titles - Daniel Isn't Real, Harpoon, Why Don't You Just Die!, A Serial Killer's Guide To Life and Satanic Panic - all of which went down a storm with the attendees (and even ended up on a few top films of FrightFest lists.) The weekend also saw three directors, Adam Egypt Mortimer, Rob Grant and Staten Cousins Roe join us at the fest – the latter of which saw the birth of his baby boy landing on the eve of his films world premiere! Both mother and baby are doing well. As always, we worked hard to bring a variety of exciting branding and AV to the festival including bespoke content for the entrance stairs and wrap around digital screen and brand new sizzles reels to satisfy the bloody hungry audience. The Arrow booth was also open for business in the foyer across the weekend . As always, a huge thanks goes out to Alan, Ian, Greg, Paul, Clare, Helen, Mikee and the wider FrightFest team for allowing us to come back to the festival as headline sponsors once again and making us feel like a key part of the FrightFest family - it really was a fantastic way to celebrate 20 bloody years of the festival."
---
---
Some of our correspondents and pals were there all weekend, and among the highest rated films from the weekend were a brace from Signature among its record haul of 10 titles airing at the event, A Good Woman Is Hard To Find and the equally marvellous Come To Daddy (the two, incidentally, that The Raygun's own Tim Murray wrote about in the FF programme this year). Commenting on the reaction to its titles, the company's Emilie Barra said: "We are still recovering from the Bank Holiday horror marathon here at Signature after an incredibly successful FrightFest festival! This year marked our biggest Signature line-up ever at the much-loved fest, with five Signature films and five FrightFest Presents films including the opening (Come To Daddy) and closing films (A Good Woman Is Hard To Find). The festival was also a great way to celebrate FrightFest Presents' first birthday here at Signature with a brand new sizzle showcased throughout the weekend and the announcement of some very exciting new releases for Q4 2019 and beyond. We take pride in partnering with 'the four horsemen of FrightFest' and bring exciting and talented new blood to the genre scene, and this year's festival and line-up felt like the most exciting yet."
The festival itself was officially opened by the Soska Sisters, long-time FrightFest favourites, over to promote their new take on David Cronenberg's classic Rabid. The title is due on October 7, but 101 Films also has the rights to the classic original, a favourite of the VHS days and one of the director's early, extreme horror flicks. It presaged the release of an all-singing, all-dancing special edition of the film on Monday, August 26, with a screening of the original at FrightFest on Sunday ahead of the later airing of the Soska Sisters new version. 101 Films' Tim Scaping said: "With the Soska Sisters' remake of Rabid premiering at FrightFest, it was the perfect time to revisit David Cronenberg's highly influential and enduringly gruesome original, so we're very pleased to have been able to screen a new-to-the-UK restoration at the festival, ahead of its release this week on Blu-ray. This is the definitive release of the film, with a host of extras across two discs, including a brand new, specially commissioned, feature-length documentary on Canadian horror and an audio commentary from the Soskas."
And what of the new Rabid itself? More from 101 Films' Tim Scaping, who said: "We're very excited to be releasing Rabid in the UK, the Soska Sisters have taken David Cronenberg's concept and made it their own, building on the themes of the original while applying their unique vision and unmistakable style, creating a bloody fairy tale that is both visceral and intelligent. FrightFest was the perfect fit for the World Premiere, and something of a homecoming for the Soskas, seven years after the FrightFest screening of American Mary launched their careers. Jen and Sylvia were over for the entire weekend and spent hours meeting fans, signing posters and promoting the film. We're very grateful at 101 Films for their incredible support so far, and we're now looking ahead to their return to the UK for the film's Northern Premiere at Grimmfest on October 6, followed by the home entertainment release the following day."
---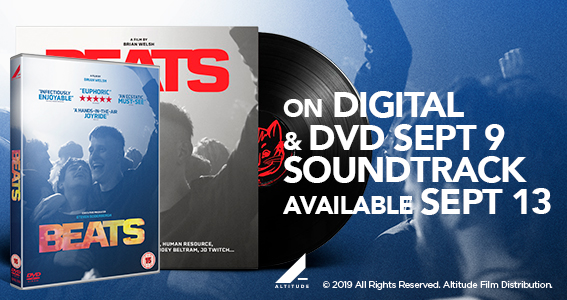 ---
Some Monday releases now, and chief among them, and continuing the horror theme, is Memory: Origins Of Alien. Ridley Scott's sci-fi masterpiece Alien celebrated its 40th anniversary this year, so what better time to delve into its genesis? On selected screens – including Prince Charles Cinema – over the weekend through doc specialists Dogwoof before its DVD and VOD bow on Monday September 2, audiences will have easy access to Alexandra O. Phillipe's eye-opening examination of Alien writer Dan O'Bannon's many artistic influences. Commenting on the platform release, Dogwoof's Daniel Green: "This is our second collaboration with Alexandre O. Phillipe, following on from 2017's 78/52, and it's absolute catnip for anyone with even a passing interest in sci-fi, horror and the massive successful Alien franchise. Memory is full of fabulous behind-the-scenes facts and anecdotes, which all help to flesh out the bizarre, Lovecraftian origins of Ridley Scott's seminal 1979 film. We've had a great response to the doc from trade, particularly regarding the DVD, which includes four exclusive art cards featuring the late H.R.Giger's iconic xenomorph design."
Oh, and tying up different threads from this week's newsletter we interviewed the director for a feature on the FrightFest website. Head over here. And seeing as we're blowing our own trumpet, you can see us talking to Randal Kleiser, director of seminal 80s flick Flight Of The Navigator, just released by Second Sight, over here too.
Also out on Monday comes another documentary, also featuring a queen, albeit the Queen of Soul, aka Aretha Franklin, giving it her all in church. Here's Studiocanal's Nicola Browning on the release, she said: "Uplifting and soul-shaking, this long lost piece of history has healthy distribution across grocers, specialists and non-traditional. Positioned as an unmissable, never-before-seen, must own title, the campaign hits the high notes with press, search, social and a two-week partnership with Premier, the UK's largest Christian multi-media organisation. The creative leans into the never-ending five-star reviews and stylised verticals have been successfully created for Instagram and Facebook stories. With outstanding assets and a mix of traditional and digital spend, we're hoping for the sweet sound of a week one success."
In a strong day for credible, quality film releases, the eagerly awaited Out Of Blue, the latest from Brit filmmaker Carol Morley, arrives in stores on Monday courtesy of Picturehouse Entertainment, with the noise from a series of glowing reviews still ringing in its ears. Commenting on the release, Nick McKay head of distribution for Picturehouse Entertainment said: "We're delighted to be releasing Carol Morley's new film on DVD, Blu-ray and Digital on Monday. As a filmmaker, Carol has a unique vision and with Out of Blue she delivers another unmissable film. Featuring a stunning score from Clint Mansell and with an outstanding cast led by Patricia Clarkson, this release will definitely be one to look out for."
To the Everyman cinema in London's Kings Cross for a premiere screening of Killers Anonymous, released this week by newcomer Bird Box Distribution on physical formats through Dazzler and download via The Movie Partnership. Attended by assorted influencers and British acting talent, it's a homegrown British production that is nothing short of ambitious, not least in its casting, with the ensemble for this crime caper headed by none other than Oscar winner Gary Oldman, alongside the likes of Jessica Alba and a host of familiar British faces too. The event was topped off by a Q&A featuring Empire's Chris Hewitt throwing questions to the young homegrown talent behind the production. How did they land Oldman? As director Martin Owen said: "It was a relatively straightforward, he read the script. He phoned me when I was walking down the road with my cinematographer. Gary Oldman's on the phone!" On working with Alba, co-star and writer Elizabeth Morris added: "I ran around naked in a strip club with her, it was the best day of my life. She was lovely."
Comment on the film and release came from Michael Lee, co-owner of The Movie Partnership, who said: "We are all really excited to be working with our long-standing partner Goldfinch Studios with the launch of its new distribution label, Bird Box Distribution. Launching the label with a stellar movie like Killers Anonymous couldn't be better and with the help of Strike Media running the PR campaign, Dazzler looking after physical media and of course TMP managing the all important digital release, the film has had an extremely successful launch week." Phil McKenzie chief executive officer production, distribution and financing powerhouse Goldfinch added: "At Goldfinch we strive to make unashamedly commercial films and TV shows – concept driven, elevated genre productions with international cast. Killers for us is a great show of what can be done on a tight budget with ingenuity and a driven and ambitious team."
---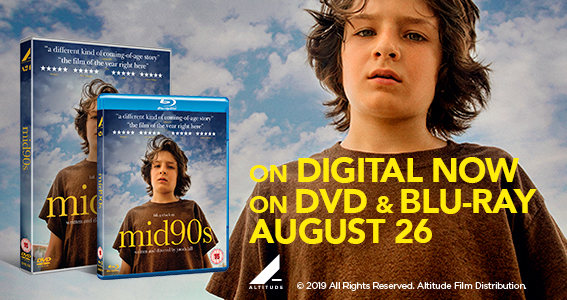 ---
With all the usual hoops and fanfare you'd expect, the London Film Festival this week unveiled its line up for 2019, with a grand of 229 films on offer, with many, such as The Irishman (see below) already announced. There's loads in there, too much to report here, but among those we want to see during the 12-day run (it's on from October 2 to 13) are Michael Winterbottom's Greed, Taika Waititi's Jojo Rabbit and The Lighthouse. There's full details here and, in the meantime, Amanda Nevill, CEO, BFI said "At this moment when the UK is adapting and reshaping our place in the world, the BFI London Film Festival really underlines the soft power of the art of film and showcases the dynamism of global exchange and partnership. All the BFI's cultural programmes, from BFI Southbank to BFI Player, have sought to be an active champion at the heart of the global cinema story and this year's LFF does this so powerfully with its incredibly rich and diverse programme and the international filmmaking community who love being here.' Tricia Tuttle, BFI London Film Festival Director said: "In its 63rd year, BFI London Film Festival is one of the world's great public film fests. And that greatness comes from the fact that we serve one of the most vibrant and international cities in the world and welcome voracious, adventurous and cineliterate audiences. While there are many talking points emerging from this year's programme, a few really leap out: the strong instinct from filmmakers to explore urgent social and political issues through narrative and often through the use of genre; the striking emergence of a a new generation of filmmakers exploding onto the international stage with startlingly bold, original and ambitious debuts; the continuing and welcome trend of increased gender balance in directing talent behind short film, first and second features. And while we're so delighted to see work from 78 countries in the Festival, we also love welcoming a particularly exceptional new wave of UK based filmmakers with cracking first and second feature films in LFF."
Signature is well represented at London Film Festival again. As the company's Emilie Barra told The Raygun: "We have three films in the line-up including the Love Gala for The Peanut Butter Falcon starring Shia Lebeouf, Dakota Johnson and Zack Gottsagen. We are delighted to be bringing this feel-good, heart-warming film to LFF. The announcement was closely followed by the BFI Film Audience Network's news that they will help Signature bring the film to a wider UK audience, in time for the film's theatrical release on October 18. We will also be premiering gorgeous romantic drama Premature Baby Rashaad Ernesto Green and political thriller Mr Jones by Agnieszka Holland, which will be released in the UK next year."
Acquisitions news and MUBI has strengthened its links with director du jour Luca Guadagnino. The curated svod service had already picked up exclusive rights to Suspiria, his Argento remake that arrives on physical formats from MUBI's own imprint imminently, and now it has the Call Me By Your Name helmer's next project too. It has inked exclusive rights for almost all global territories for The Staggering Girl, which stars, among others, Julianne Moore. Founder and ceo of MUBI, Efe Cakarel said: "We are extremely excited to continue working with Luca after the success of his wildly imaginative Suspiria last year. The Staggering Girl is an exciting new vision from one of the most thrilling filmmakers working today and we can't wait to share this beautiful film with audiences soon."
---
---
"Despite The Irishman being directed by one of the true giants of cinema, Netflix has chosen not to give this film the full theatrical big screen release it deserves. Our policy is to only show titles launching with a full theatrical release, which is a well-known industry practice that creates and profiles cultural blockbusters, provides a more engaged and immersive experience for audiences and showcases exceptional content the way it was intended to be shown and enjoyed."
Vue cinemas, which has theatres in the UK and beyond into Europe, with 228 cinemas in total, quoted in Deadline, Picturehouse later confirmed it will follow suit.
Over in the US, all the news was emanating from Disney, its annual D23 fanjets unveiling all manner of exclusives, trailers and more from its assorted arms, taking in Star Wars, Pixar, Marvel and more. Chief among them was news that the Black Panther sequel will arrive in May 2022, more from Eternals (Gemma Chan, Kit Harington and Barry Keoghan are all scheduled to join the cast), while there's also new Pixar material in the form of Soul, featuring the vocal talents of Tina Fey and Jamie Foxx among others, Nine Inch Nails' Trent Reznor and Atticus Ross will score…
Over on the DC side, not content with working on Marvel titles too, Taika Waititi, everyone's favourite director and the one we all want to be friends with, him behind Thor Ragnarok et al, is said to be potentially working on forthcoming DC title The Suicide Squad. It's in his other job as an actor (he's appeared in his own creations, notably What We Do In The Shadows and Ragnarok, among other titles…)
Richard Linklater doesn't do things by half measure, despite having come to fame with a film entitled Slacker. For after embarking on a 12-year odyssey with Boyhood, his epic tale of a boy growing up. Now he's going even further, as he's announced his next project this week. And he's following a 20-year arc to adapt Stephen Sondheim's Merrily We Roll Along. And, as per Boyhood, he'll be filming it in real time, with the film ready for release sometime in 2039. Beanie Feldstein and Ben Platt will star, for those who reckon they'll still be around to see it…
It's long-standing design and creative agency CP's 40th anniversary this year, and we helped them out a bit with some memories and it's now a fantastic Instagram selection over here…
Last night I dreamt I went to Mandalorian again…
The franchise that refuses to die…
One of this year's LFF biggies
Not entirely sure what's going on here…
THE OBLIGATORY GDPR BIT
You're on The Raygun newsletter mailing list, which has been running for eight years, because you requested it, have been recommended to us or sent us emails. You can unsubscribe at any time, if you're daft, using the link elsewhere or by emailing as below. But of course, you don't want to do that, do you? We don't share your information with anyone else, we don't like cookies and we're the good guys. We care because you do…
To subscribe to The Raygun newsletter, please email
info@theraygun.co.uk
with subscribe in the subject matter
To unsubscribe, email

info@theraygun.co.uk

with unsubscribe in the subject
For editorial or advertising queries, contact

tim@theraygun.co.uk