…MORE FACTS FROM YEAR-END
FROZEN OFFICIALLY PASSES 4M SALES
TALKTALK'S BLINK AND YOU'LL MISS IT DEAL
LEFT BEHIND NOT, ER, LEFT BEHIND ON SHELVES
THE OLD WAY WORKS FOR ANCHOR BAY
GUVNORS BOSSING POST-CHRISTMAS MARKET…
…AS METRODOME ADDS, UPS STAFF
TRUST FRESHLY SHAUN FOR NEW YEAR
STUDIOCANAL LEADS BAFTA
NODS…
…AND REMEMBERS TO RELEASE SLEEP
RISE AND RISE OF HBO'S EMPIRE
ANDERSON CELEBRATES 30 YEARS AND COUNTING
---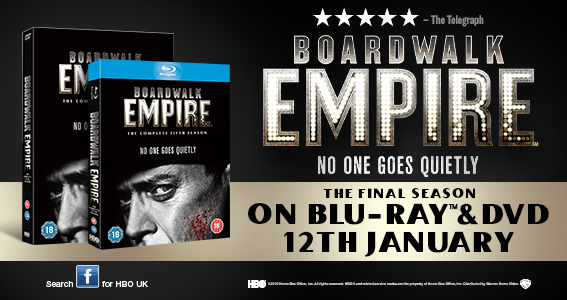 ---
If you can't read this newsletter or see the ads, pl
ease click
here
It Was A Good Week For... Lots out there doing well, keeping our cheery 2015 countenance to the fore…
It Was A Bad Week For… And similarly, we're still not looking for bad stuff yet, although being back at work is a drag
…
And as the industry slowly began to return to work (where were you last Friday when the first newsletter of 2015 landed, eh?), the great and good of the industry are further poring over the 2014 figures, looking at different sectors of the industry and taking further learnings from the previous 12 months. Some interesting facts are emerging from, among others, the BVA. Among these are some both juicy and heartening figures – such as the one that shows the top 10 comedy titles in 2014 outperformed the top 10 of the previous year. The organisation's Giles Finnemore further outlined some of these, saying: "Once again December has depicted a mixed economy across the video market and it would appear that Christmas gifting was impacted by the strength of this year's Black Friday promotions.
The numbers do reveal a range of positives, analysing the Top 10 titles in December 2014 they outperformed the Top 10 in December 2013 by 2.5 per cent in volume terms, which shows that consumer interest remains strong.
Going into detail, in the live comedy genre, for example, a key segment for Christmas gifting and stocking fillers, the Top 10 this year, headed by Lee Evans, outperformed the Top 10 from 2013, headed by Micky Flanagan, by eight per cent.
Digital ownership (EST) has increased its share of the market from five per cent to seven per cent of the total video sector illustrating the potential for digital ownership to build across a more significant audience demographic."
More comes from the Official Charts Company's Martin Talbot, who as well as looking at the year gone by has also been assessing the post-Christmas and January market too. He told The Raygun: "It is fitness videos which look set to dominate the top end of the Official Video Chart this Sunday. Charlotte's 3 Minute Belly Blitz is likely to be this week's number 1, with Davina's 7 Minute Fit, in fourth. The Nic Cage vehicle Left Behind [see below] is right behind Charlotte, as the second biggest seller of the week. It's a relatively quiet week after a bumper festive period, but Charlotte is still likely to exceed 50,000 sales, which is pretty respectable. Frozen is likely to drop from number one last week to third this – but Disney won't be too unhappy, since the title passed the 4 million mark (on DVD and Blu-ray) over the Christmas/New Year break, becoming the first title this decade to do so, passing Avatar's 3.8 million DVD/BR sales this decade over the festive period. Frozen was (of course) the biggest selling video disc of 2014, well ahead of The Hobbit: The Desolation Of Smaug. The top five was completed by The Lego Movie, The Hunger Games: Catching Fire and Mrs Brown's Boys D'Movie."
As trailed last week, we're going to publish the Top 10 Of Everything 2014 on our website shortly, we're just putting the finishing touches to this mammoth feature. Ahead of that, take a look at the Top 10 Sleeves and Posters of 2014, according to our pals at Film Poster Art, it's up on our website now…
---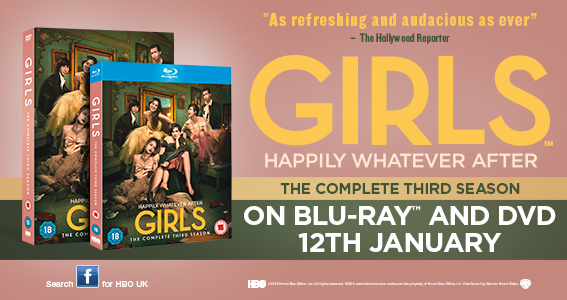 ---
January is, of course, the time of year for retailers to make their post-Q4 trading statements. We won't linger too long on Tesco, its results have been well reported everywhere else, but it's worth noting that the supermarket giant has completed the sale of blinkbox to TalkTalk this week. In a statement, TalkTalk said it would begin integration immediately, adding "the benefits of restructuring the combined platform and revenue synergies [are] expected to flow from the end of calendar 2015". blinkbox ceo and co-founder Adrian Letts will become TalkTalk's md for TV. The two services are, it further noted, "widely complementary" and the acquisition will, TalkTalk said, enable its TV arm to grow even faster. In a further comment, TalkTalk chief executive Dido Harding said: "Since launch TalkTalk TV has demonstrated its popularity with value-seeking customers to become the UK's fastest growing TV service. We are excited about the opportunity that blinkbox's platform and technology expertise bring, and which will significantly accelerate the development of our TV platform. The purchase of Tesco's broadband base is another example of TalkTalk leveraging its national network to grow faster. We are excited about the future of quad-play – fixed phone and broadband, TV and mobile – and this acquisition will help to further drive home our value for money advantage."
In a further statement, the aforementioned Letts and fellow co-founder at blinkbox Michael Comish, now group digital officer at Tesco, added: "Together with a brilliant team of colleagues we are proud to have created one of the leading on-demand providers of pay content in the UK that works across multiple platforms and devices – both inside and outside the home. blinkbox Movies has thrived since becoming part of Tesco in 2011 and as we enter a new chapter, we are excited by the prospect of blinkbox joining the TalkTalk family and complementing their strategy of being the best value for money TV, broadband, mobile and home phone provider in the UK, offering customers flexible access to the widest range of free and paid for content. In the coming weeks and months the teams will be working hard to ensure the smoothest possible transition for customers.
blinkbox customers will still be able rent and buy awesome movies and TV even if they're not a TalkTalk customer and any films and TV shows they have bought are safe and sound and will continue to be available on a range of devices."
The New Year has got off to a bright start for one label, with independent 101 Films celebrating a strong start for its rapture-based tale Left Behind. The Nic Cage starred looks at the biblical end of times and has enjoyed a notable US success and represents the biggest release ever for the 101 Films label. And it looks like it will become the imprint's most successful release ever, judging by the first few days' sales for the Monday January 5 release. Commenting on its success thus far, Andy Lyon said: "Left Behind represented a significant step up for 101 and we are immensely proud of its success, our team have worked extremely hard on this release, Number 1 movie in the UK on DVD and Digital is a fantastic achievement, Its exceeded all our expectation. 101 has an even more exciting line up for 2015 yet to be announced with a strong emphasis on cast, commercial appeal and quality. DTV is alive and well which is great news for 101. Finally, a huge Thank You should go to all our retail partners who have supported this releases and helped to make it the success it is."
No-one wants an unwelcome guest over the festive period, but Icon's The Guest proved to be just the kind you don't mind sticking around during the holiday season. This was another of the titles released on or around Boxing Day that helped ease away the post-Christmas blues. In keeping with some of the other labels enjoying strong successes with titles out towards the back end of the Q4 season and into January, it presages a strong year from the label. Commenting on the title's success, Icon chief executive Ian Dawson said: "We're very pleased with The Guest, we've had great results from both retail and digital platforms. It obviously offered something of a respite for people from the Christmas TV schedule." Next up from the rejuvenated Icon imprint is The Babadook, due on February 16, more on this next week.
Also still selling well out there and showing there's still demand for homegrown thrillers as well as Nic Cage films, are a brace of Brit titles. Anchor Bay's own production of We Still Kill The Old Way is off to a strong start, showing that perhaps, when it comes to British DTV and platform theatrical titles, the old way is often the best way. Commenting on its success, Charles Fotheringham said: "The great British public have shown that they still have a huge appetite for great British films with the release of We Still Kill The Old Way. We secured great support from our retailer partners which will see our first UK production continue to sell strongly in the coming weeks and bodes exceptionally well as we bolster our homegrown slate in 2015."
---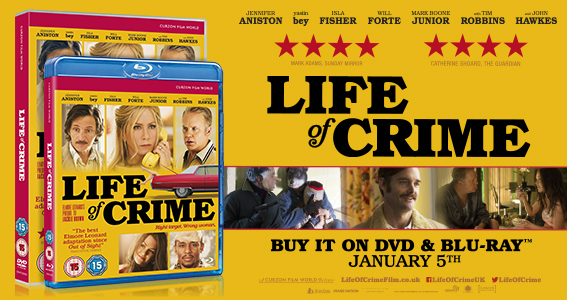 ---
A big Christmas-time release came in the form of a title we've talked about here frequently in the past, Metrodome's The Guvnors. And we're pleased to report that the company has enjoyed a notable success with the title. It's shifted almost 20,000 units since release, marking a success for what is the independent's second own production. Commenting on its success, the company's Jezz Vernon said: "
We're very pleased with the success of the Guvnors, its seen a massive groundswell of support on social media – great to have another Metrodome production translate so well into the market place." The success was boosted by strong PR form our old pals at Aim Publicity, for a prime example of this see the interview with Cass Pennant penned by some bloke called Tim Murray over at The Ransom Note, see it here.
The news of The Guvnors' success came as Metrodome announced its 2013 end of year results and also unveiled a new addition and promotions to the team. The accounts saw a 15 per cent increase in turnover, up to £7.8 million, yielding a net profit of almost £440,000. Meanwhile, it has appointed Alistair Olley to the role of head of home entertainment, with Chris Lawrance taking on the new role of head of publicity and theatrical and Ella Field taking on another new role, as acquisitions, TV and new media manager. Olley, a former hmv staffer, joins from Anchor Bay. Metrodome md Jezz Vernon said: "Alistair is a great addition to the team – he brings great experience from Anchor Bay, HMV and beyond. We look forward to building further on Metrodome's home entertainment success together."
The Industry Trust has kicked off 2015 with a bang, unveiling a new ad which is set to appear in cinemas from today (Friday January 9). The new spot, airing in the ad breaks at multiplexes and picture houses around the country, sees the Trust joining forces with new member Studiocanal and its forthcoming family hit, Shaun The Sheep. The spot continues its successful Moments Worth Paying For campaign, highlighting the importance of watching films through legitimate means, as well as focusing on the best place to find out where to watch a film legitimately, at home, on the go or in cinemas –

findanyfilm.com

. It's remarkable too in that it's the Trust's second bespoke ad, created specifically for the Trust by Studiocanal and production company Aardman. It's a genuinely endearing spot – you can see it on our website – and given Studiocanal's huge success with the release of Paddington – as noted below and elsewhere, it has now passed the magic £30 million mark – it's a cracking title to use to carry the key message. Commenting on the spot, the Trust's Liz Bales said: "We are delighted that Studiocanal have become members of The Industry Trust and are supporting the copyright education. It's been marvellous working with them, along with Aardman Studios, who have both shown incredible support of our message through the creation of this bespoke Shaun the Sheep Movie trailer. By creating a trailer that is completely bespoke, we are able to deliver anti-piracy messaging that is both charming and educating in which audiences are more likely to engage." Studiocanal's head of theatrical distribution John Trafford-Owen said: "This is our first collaboration with The Industry Trust and we are thrilled to be a part of the fantastic work they do for film piracy on behalf of the UK film and TV industry. We are extremely proud to have produced and provided such an exclusive Moments Worth Paying For message that covers all formats, whilst also promoting the film. Shaun The Sheep is a well-loved and known character all over the world and we hope this trailer will further support the tremendously successful work of The Industry Trust."
Sticking with Studiocanal, and the company has started the new year with a bang – thanks in no small part to the ongoing success of Paddington, with the family film easing past the £30 million barrier last week, making it the company's biggest ever theatrical outing. But it's not just Paddington that's helped the bright start to 2015. The announcement of this year's BAFTA nominations saw Studiocanal scoring a whopping 15 nods, with titles due in the first part of the year on home entertainment formats – The Imitation Game (a massive nine), Paddington and 71 – scoring highly, alongside one of 2014's highlights, Under The Skin. The release of some of those forthcoming home entertainment releases is now even more keenly timed, with the only one with an official date announced, 71, following a few weeks after the ceremony. Commenting on its performance, Studiocanal's Mikey Ellis said: "We couldn't be off to a better start this year. Even without the standout box office performance of Paddington, over the festive period The Imitation Game passed what was our biggest film at the box office Tinker Tailor Soldier Spy so we will have or two biggest titles being released at Home Ent in Q1. This is really a landmark moment for Studio Canal in breaking ground at the box office with the investment that we have put into British Film and it's great that this has been recognised by the BAFTA members with the nominations. With the titles being released towards the end of the quarter they're perfectly timed to give that added awareness push in time for our releases."
BAFTA nods or not, the first part of 2015 is a hugely busy one for Studiocanal's home entertainment arm. First out of the blocks is Before I Go To Sleep, due to land on Monday, January 12. Commenting on its release, Studiocanal's Kelly Morris said: "The tense, psychological thriller, Before I Go To Sleep is based on the international best-selling novel of the same name by SJ Watson, our release ties in perfectly with the author's new book launch next month and we've worked closely with the book publishers throughout our campaign. In terms of the marketing creative we've made full use of the killer A-list cast of Nicole Kidman, Colin Firth and Mark Strong, with large-scale TV, outdoor and online campaigns and our perfect promotion partner, Malmaison hotels, have an exclusive on-pack competition and will be featuring bespoke pos in their hotels across the country. The early EST release has already seen some fantastic results so we have high hopes for the DVD/Blu-ray sales next week, and all I can say is prepare yourselves for the shocking twist at the end."
---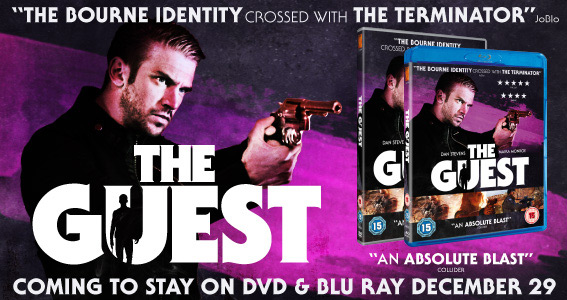 ---
Out this week and already selling ahead of forecast is eOne's The Rover, with the company kicking off its Q1 in post-apocalyptic style to great effect. Commenting on its performance, eOne's Scott Monahan said: "We're really pleased to be kicking off our Q1 with The Rover starring Guy Pearce and Robert Pattinson as two men in post-apocalyptic Australia hunting down the men that have wronged them. We've originated brand new artwork and TV creative for the release tailoring it to a home entertainment audience showing off the films tense and thrilling action sequences. With strong sales so far this week exceeding our targets we're aiming for a high conversion rate for week one."

Another title making its bow this week is the sequel to a title that singlehandedly launched a genre on its own, Dead Snow. The sequel, Dead Snow 2, is proving that it's a genre that refuses to die too. eOne's Scott Monahan, again, said: "Dead Snow 2 is one of those rare sequels that is better than its predecessor with many reviewers hailing it as the best Nazi-Zombie film ever made, packed with more action and gore but at the same time not dumbing down on quality. Core focus of the media campaign are some great pre-roll 20 second spots which combined with the impactful packaging will give the release good standout."
Monday sees a triple whammy from HBO, with a trio of titles hitting the market. Chief among these are the latest outing from Lena Dunham and the rest of the Girls, as well as the final series of Boardwalk Empire and new series Looking. Commenting on the releases, HBO's Grace Alexander said: "We're really excited for the Girls Season 3 release on Monday, and seeing as Season 4 starts on Sky that evening, The Debrief will be hosting a screening of episodes from the series along with some behind the scenes footage and plenty of girly giveaways on the night. Also released on Monday is Boardwalk Empire- the fifth and (sadly) final season, and to mark the end of this iconic show, we've partnered up with PURL London who have created a Boardwalk-inspired Mocktail menu for the week of release, helping us all to fight those dry January blues. We'll also be inviting certain journalists to try their hands at making the mocktails in a masterclass later on in the week- as well as offering fans a chance to go and taste the recipes, with PURL London voucher competition prizes in several publications."
Also out next week is the rather excellent Night Moves, the latest from US independent director Kelly Reichardt and, following the success of her previous outing, Meek's Cutoff, and its box set featuring her works, Soda Pictures is expecting good things of this eco-thriller starring, among others, Jesse Eisenberg, Dakota Fanning and Peter Sarsgaard. Commenting on its release, Soda's Louise Rae said: "For our home entertainment release we're going beyond the core Kelly Reichardt fan-base to bring Night Moves to mainstream genre audiences, highlighting the A-list cast and thriller elements with a brand new artwork. Retailers have really gotten behind it, with the title appearing in grocery, specialist and online outlets from Monday. We expect Night Moves to perform in line with Kelly's previous film Meek's Cutoff, which found many fans when appearing on supermarket shelves back in 2011."
Just before Christmas, we wrote about RLJ Entertainment and its Acorn imprint's busy time ahead, with two of the latter part of 2014's most-talked about series, The Fall and The Missing, arriving on Boxing Day as home entertainment releases, and the second series of Broadchurch due on screens at the start of January. Fast forward a few weeks and RLJ is just, if not even busier than anticipated. For it occupies three of the top 10 titles in this week's Official Charts Company's TV listings, with The Missing and The Fall at numbers eight and nine respectively, with the first series of Broadchurch getting a renewed lease of life thanks to the arrival of the second outing on TV screens on Monday January 5. The second series bowed to 7.6 million viewers, up on the debut of the first series and representing an audience share of almost a third of all TV viewers. The title is due on March 23. Commenting on its success, RLJ's Stuart Shaw said: "Having only been in this job for a few months I still pinch myself when I look at the incredible slate which we have. Having one great series to release on Boxing Day is nice, having two is simply amazing, especially considering that they both sold so well. Both The Fall 2 and The Missing are significantly ahead of the original Fall's performance. With Broadchurch 2 arriving to such fanfare and critical acclaim and sales of the first series better than ever it's a great start to 2015. Broadchurch 1 is the Acorn label's biggest title ever, both physically and digitally. It will be our first number one chart position for a long time and can only bode well for the upcoming release in March."
Meanwhile, following its successful release of The Fall, the title has this week appeared on Amazon Prime Instant Video in the UK, after the svod arm of the mighty company inked a deal with production powerhouse Endemol. The deal, put together by Endemol's Gisela Asimus-Minnbergh and Amazon Prime Instant Video content acquisition manager Amy Jones, saw the first series of the thriller appear on the service yesterday (January 8). Amazon Instant Video UK's film and TV strategy director Chris Bird said: "We're delighted to secure another high quality drama exclusively for our customers. Alongside Golden Globe nominated Amazon original series Transparent, our recent hit third series of Ripper Street and the ever popular Vikings, this just adds to the stable of high quality drama only available for subscription streaming in the UK through Amazon Prime Instant Video."
Industry veteran is a term that's bandied around all too often (er, mainly by the likes of us, it must be admitted), but one person fully deserving of the epithet – and not just as a euphemism for "old" – is hmv's Andy Anderson. Still one of the people we always turn to when we need to know anything about the history of the business (sample query: "what was the last VHS to be commercially released in the UK?"), Anderson this week chalked up a magic 30 years as a loyal hmv staffer. He joined the retailer as a Christmas temp in November 1984 (when the first Band Aid single was released) before being taken on permanently on January 7 1985. He erred as assistant manager and manager in Guildford, as manager in Reading and as video floor manager at 363 Oxford Street before heading to head office in Wardour Street almost 20 years ago. Marking his anniversary, Anderson said: "The best part of working at HMV is working at a job and with product that you love
, t
here's nothing better than selling a customer a copy of West Side Story, but more importantly working with colleagues who also enjoy what they do. I'd like to thank all my colleagues and supplier partners who have helped make the last 30 years so great." On a personal level, he's been a supporter of The Raygun since day one (and of previous publications put out by The Raygun's Tim Murray) and we'd like to both congratulate him on notching up the magic 30 years, but also thank him for supporting not just us, but the industry as a whole. Long may he continue…
---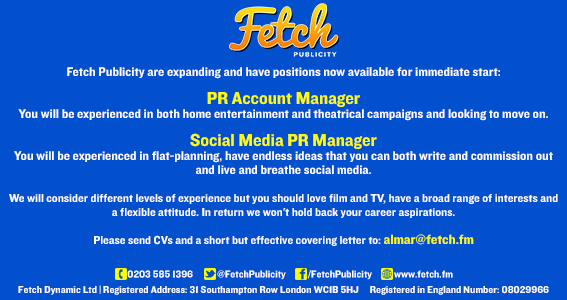 ---
QUOTE OF THE WEEK
"The theatres that did carry the picture were completely full even though people could have gotten it at home. It's a comedy, and people wanted to watch it together. [As for the price for its digital release] it became a first amendment issue. It didn't feel appropriate to gouge the American public on price."
Sony Pictures cel Michael Lynton, on The Interview, which, sources close to the company said this week, is likely to recoup its costs from the digital and limited theatrical release. It is, Lynton said, an "exception" and not the norm. The film will be released on February 6 at cinemas in the UK…

AT THE MOVIES
The Theory Of Everything gave further proof, if proof were needed following the success of The Imitation Game, that there's nothing British cinema going audiences like more than a good old-fashioned biopic, as its first weekend's haul of £3.75 million helped it to number one in the UK box office chart. The Woman In Black: Angel Of Death took a very healthy £2.46 million in its opening frame, with Birdman, flying in with a touch over £1.5 million, the week's other new entry.

If it's January, then it's time for the madness around the awards season to crank it up a notch or two. And so, it came to pass, that this morning (Friday January 7) saw the nominations for the BAFTAs being unveiled. You've seen them already – come on, everyone has been banging on about them since the ungodly hour this morning when they were unveiled, but for those that have somehow missed not only the nominations, but the subsequent snubs brouhaha and all kinds of chatter about them, you can see this year's line-up here. It'll be interesting to see how well Grand Budapest Hotel does after leading the pack in terms of nods – it's not often the biggest nominations winner is already available on home entertainment formats. More next week…

A big week for Netflix, as it unveiled a slew of dates for its forthcoming exclusive titles due to air on the svod service. Chief among these, from where we're standing (and also to ensure we write about at least one superhero this week) is the announcement that Daredevil, the 13-episode serial take on the Marvel character, is due to appear on the service in its entirety on April 10. Charlie Cox stars as the blind lawyer turned crimefighter, with support from Rosario Dawson and Vincent D'Onofrio. Also from Netflix: current hit Marco Polo has been renewed for a second series, while Tina Fey's Unbreakable Kimmy Schmidt will debut on March 6. Ahead of that The Adventures Of Puss In Boots goes live at the start of February…

SITE OF THE WEEK
More from the Industry Trust (see above), which has joined forces with the Huffington Post to put together this feature with flags up

findanyfilm.com

. You can read it here. That's some good PR…

TWEET OF THE WEEK
Follow us on www.twitter.com/theraygun…

TRAILERS OF THE WEEK
Most talked about, most viewed, most everything trailer of the week…


https://www.youtube.com/watch?v=xInh3VhAWs8



"Weird and funny", not normally a recommendation we'd take, but this looks good…


https://www.youtube.com/watch?v=2fKu_NMbNKM



Forthcoming from Altitude, this is promising…


https://www.youtube.com/watch?v=lHdFE10n9bc



Bringing people back from the dead films are making an, ahem, comeback…
http://youtu.be/1Ks6JqLzVTA
To subscribe to The Raygun newsletter, please email info@theraygun.co.uk
with subscribe in the subject matter
To unsubscribe, email info@theraygun.co.uk with unsubscribe in the subject
For editorial or advertising queries, contact tim@theraygun.co.uk