For English please scroll down
LAATSTE KANS: Lotte Reimann, 'Temptation or Dr. De Clérambault'
Finissage en reading door Lotte Reimann
Zondag 26 februari, 15.00 – 17.00 uur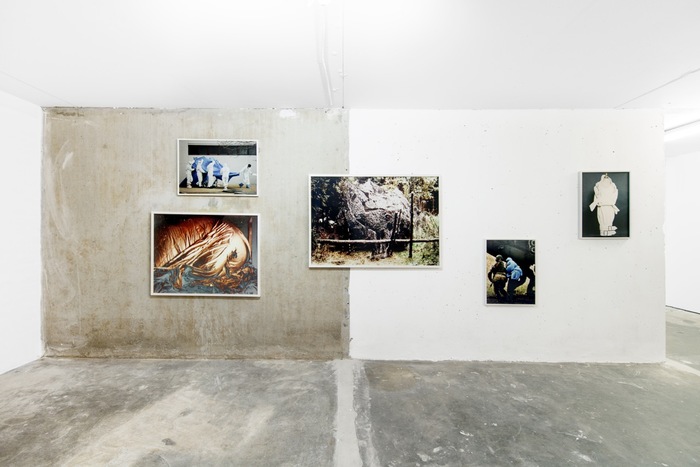 Lotte Reimann, Temptation or Dr. De Clérambault, 2017. Installatieshot A Tale of a Tub. Foto: studio-pw.com
Je bent van harte uitgenodigd voor de finissage van Temptation or Dr. De Clérambault van Lotte Reimann bij A Tale of a Tub. Ter afsluiting van haar tentoonstelling houdt Reimann een 'reading' gevolgd door een Q&A tussen curator Nathalie Hartjes en de kunstenaar.
Temptation or Dr. De Clérambault bestaat uit een verzameling gevonden en gereproduceerde beelden. Deze vormt een meerstemmig narratief waarin twintigste-eeuwse ideeën over macht en onderwerping, sociale en politieke normen rondom lichamelijkheid en seksualiteit en het verzet daartegen aan de orde worden gesteld. Samen met het publiek verkennen Reimann en Hartjes deze middag verschillende noties van macht en welke rol het observeren, documenteren en toeëigenen van de ander hierbij speelt.
Vanaf 15.00 uur ben je welkom voor Marokkaanse thee en zoetigheden. We adviseren je warm aan te kleden, omdat het koud kan zijn in de kelder van het badhuis van het Justus van Effencomplex. Rond 17.00 uur eindigen we de middag met een borrel.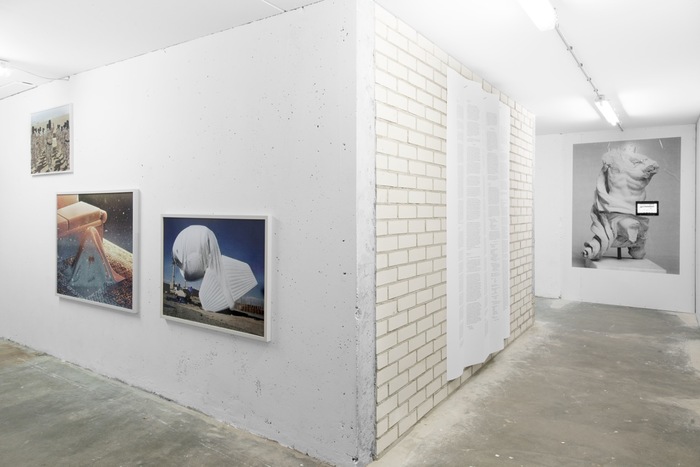 Lotte Reimann, Temptation or Dr. De Clérambault, 2017. Installatieshot A Tale of a Tub. Foto: studio-pw.com
---
English version
LAST CHANCE: Lotte Reimann, 'Temptation or Dr. De Clérambault'
Finissage and reading with Lotte Reimann
Sunday, February 26, 3 – 5 pm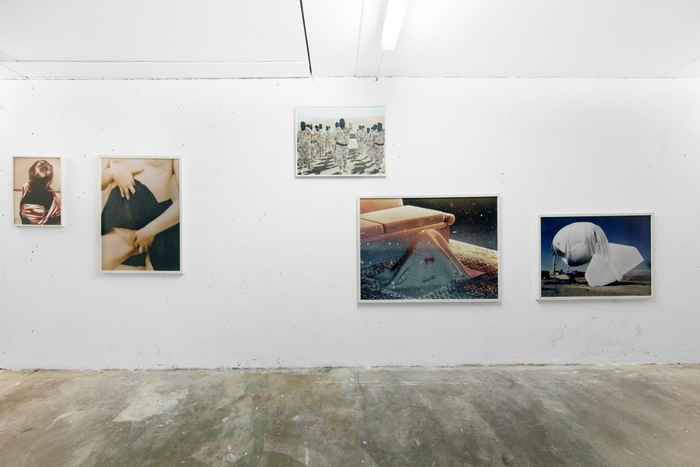 Lotte Reimann, Temptation or Dr. De Clérambault, 2017. Installation shot A Tale of a Tub. Photo:studio-pw.com
You are cordially invited to the finissage of Temptation or Dr. De Clérambault this Sunday. The exhibition ends with a reading by Lotte Reimann and Q&A with curator Nathalie Hartjes and the artist.
Temptation or Dr. De Clerambault is a collection of found and reproduced images around a narrative that invokes various voices of power and submission, normativity, deviance and defiance that echo through the last century. In this afternoon program Reimann and Hartjes will explore various notions of power - amongst them acts of observation, documentation and appropriation - with the audience.
Guests are welcomed with Moroccan sweat tea at 3 pm. We advise you to dress warmly as the majority of the program will take place in the cellar of the bathhouse of the Justus van Effencomplex. The program ends with drinks around 5pm.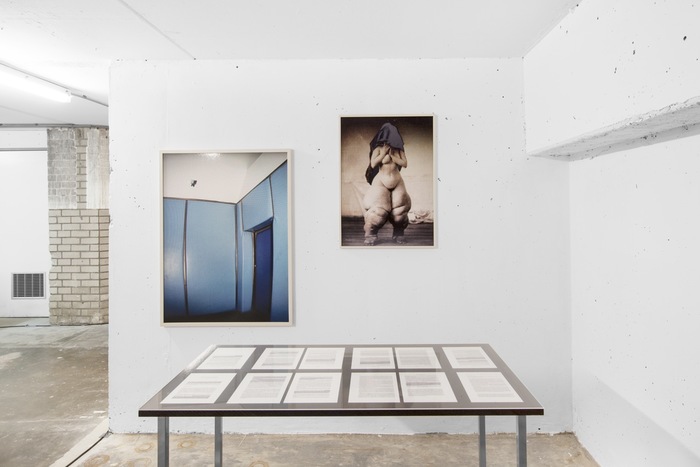 Lotte Reimann, Temptation or Dr. De Clérambault, 2017. Installation shot A Tale of a Tub. Photo:studio-pw.com