CABLE SAYS BLOCKING WON'T WORK
REACTION TO GOVERNMENT'S DECISION
BISHOP HEADS 2ENTERTAIN'S Q4 SLATE
---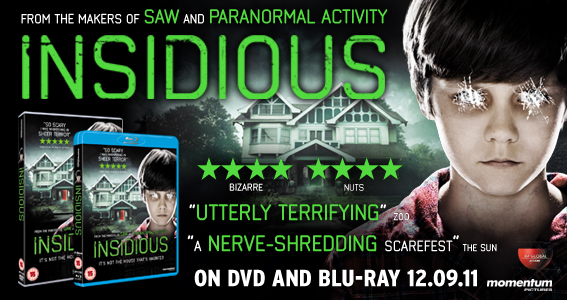 ---
It Was A Good Week For..
.

Paramount with its Justin Bieber and Rango releases starting brightly…
I
t Was A Bad Week For…
Newzbin2, BT and pirates everywhere…
One step forward, two steps back. Or at least that's how it appears to be for the industry, as within days of last week's groundbreaking court order that forced BT to block access to an illegal download website (Newzbin2), the government this week announced that it was parking the crucial element of the Digital Economy Act that would force Internet service providers (ISPs) to do the same thing for any pirate site. The announcement came from business secretary Vince Cable, who has also promised to implement most of the recent Hargreaves report into digital issues. He said that blocking was "cumbersome and unworkable" and that the government was now looking at other ways to combat piracy. For whatever reason given, the news comes as a blow for the industry, just when it appeared as if we would finally be able to get to grips with the problem of illegal downloads. Predictably, the thorny issue was welcomed by, well, illegal downloaders, who keep pushing the mantra that it's down to the studios (and independents) to give them what they want (cheap films) when they want (as soon as they're released at cinemas, or even before), but there were many who were despondent at the news. In a carefully worded statement, BVA director general Lavinia Carey said: "The government is right to highlight the importance of the creative industries to UK businesses, jobs and economic growth and the British Video Association welcomes its promise to consult carefully over its next moves. The Hargreaves Review contains a number of proposals which could, if implemented without thorough consideration, be damaging to Britain's audiovisual industry, which must surely be unintentional. A blanket implementation of some of the general recommendations, without clear evidence that they will stimulate the British creative sector, is not the best approach and a great deal of work is required to refine some of these ideas. The UK's diverse video entertainment market is part of the audiovisual sector's delicate eco-system and depends on our ability to offer attractive choices which our audiences are willing to pay for in ways they find most convenient and useful. So the British Video Association looks forward to working with Government to ensure that the review ultimately achieves its mission to stimulate, not damage, growth."
Similar reaction came from other camps too: the MPA's Chris Marcich said: "We remain concerned about a number of recommendations which could have a negative impact on the film industry including format shifting for film and how the digital copyright exchange would work in practice. We hope that the government will work with us to ensure that any negative commercial consequences are minimised." Geoff Taylor at the BPI called on the government to act "urgently". He added: "A failure to do so will see some of this country's world-leading industries irreparably damaged on this government's watch." And if you want to get really depressed, have a look at the user comments here (although we did like the gag about Vince listening to his brother fibreoptic).
The news came as the BVA unveiled its figures for the first six months of 2011, which were surprisingly less grim reading than many of the naysayers might have you believe. Total video sales were down by 5.7 per cent for the first half of the year and were worth more than £1 billion. That figure compares well with the downturn in recreation and leisure spending, as well as a great fall in electrical household appliances. There was a hefty increase in digital spend – up 18 per cent. Physical still forms the bulk of sales – 96.5 per cent, and sales on physical discs were down 8.1 per cent. This is considerably less than audio and games markets. The BVA can also point to a strong year for box office, which points to a big second half of the year. The BVA's Lavinia Carey said: "We've had notable successes in the first half and some fantastic releases in all genres coming up that will be hugely popular in the second half of the year, particularly in the run up to Christmas – always the most important sales period because almost 60 per cent of consumers say that Blu-ray Discs and DVDs make great gifts, according to Kantar's Worldpanel. The first half has been a bit of roller-coaster, with wallets and purses squeezed, but despite that people still found more than a billion pounds to spend on video entertainment, the vast majority on physical formats" BVA vice chairman and BBC Worldwide's Paul Dempsey added: "We sell around 50 DVDs every minute, of every day across the world, which is hard to reconcile with some of the downbeat figures we often see quoted. For me, the DVD box-set has some years left in it yet. Looking ahead to this Christmas, I'd say our line-up is, if anything, bigger than in 2010."
---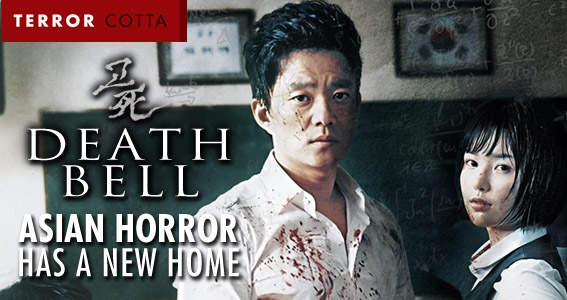 ---
Which brings us neatly on to 2 entertain, the operation wholly owned by BBC Worldwide. We were given the lowdown on the company's Q4 slate and we can only agree with Dempsey – it really is a bigger offering than 2010. With the huge success of John Bishop under its belt, 2e has now moved further into the stand-up market and is offering some great releases, as well as a sophomore title from the Scouse comic whose first outing last year was the fastest selling debut stand-up ever. Bishop's success has continued into 2011, he's one of the few stand-up comedians to sell beyond the Q4 season. There's a first live outing for Mark Watson, a popular stand-up who is instantly recognisable through his regular panel show appearances, and a first from Shooting Stars regular Angelos Epithemiou, as well as Show Me The Funny, the live debut release from the winner of the ITV show. On the TV comedy side, there's the eagerly awaited release of Come Fly With Me, a proven top seller on iTunes; the latest from Benidorm, a franchise that has already sold 850,000 units; Celebrity Juice – Too Juicy For TVm featuring the antics of Keith Lemon and co; Phone Shop, one of the best-performing debut comedy shows of 2010; and, at last, a release for Rev starring Tom Hollander. There's also the cult comedy This Is Jinsy and new series of Outnumbered (750,000 units shifted of the first three series) and the second An Idiot Abroad. That was one of the success stories of Q4 last year, selling 450,000 copies and still doing about 4,000 units a week.
TV drama from 2 entertain is headed up by Doctor Who, with the second volume of this year's series, yet to air, due in October, with the complete series box set due in November. It will come in sumptuous packaging, but will carry a lower RRP (around the £50 mark) to tempt more impulse and gift purchases. It's the first time the Doctor's adventures have arrived in Q4 on the back of transmission, which should mean interest is even higher than normal. Related product comes in the form of a new Sarah Jane Adventures release and, at the opposite end of the spectrum, the far more grown-up Torchwood, currently airing to rave reviews. That has received a fresh new US-inspired look and feel, as has another November release, Strike Back. There's some high profile natural history titles too – taking in Planet Dinosaur, a high profile BBC project; Flying Monsters, 2e's first ever 3D Blu-ray title; and Frozen Planet, the third part in the ongoing Planet trilogy that has already sold more than 2 million units. Kids' product includes the excellent Octonauts (if you haven't seen this yet, it really is highly recommended), which had its merchandising launch brought forward, so great was the demand and Raa Raa The Noisy Lion, which is already performing strongly and is outperforming the average in its time slot. In the sport and fitness sector there's the queen of the genre, Davina, returning with Ultimate Target certain to add to her 1.3 million sales and, a new signing, Christine Bleakley, news of her debut fitness release is already attracting plenty of interest. In the sport arena, 2 entertain is releasing Olly's Seven Deadly Sins Of Football, with the X Factor star's female appeal likely to help it sell as a gift purchase for husbands and dads. There's a return for Jeremy Clarkson, with Powered Up, his most expensive look at supercars and the likes so far, and a new Top Gear Hammond and May release, buoyed by sales of 185,000 units of Apocalypse in 2010. And of course, no 2 entertain presentation would be complete without a look at its campaign titles, last year some 4 million catalogue units were sold. One notable title is The Office, which will celebrate its 10th anniversary this year.
We'll have more Q4 business going up on our website next week, joining this week's features that included a look at Universal's excellent Reel Heroes design work, FrightFest and our weekly round-ups of screenings and the week's home entertainment coverage. See our website at
www.theraygun.co.uk
---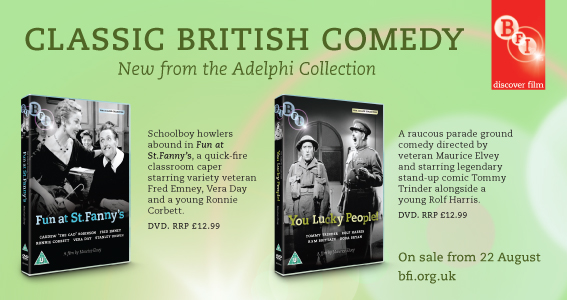 ---
More Q4 business now, and on to eOne's line-up. Moving through its slate in chronological order, the company offers up The Bang Bang Club, a tale of war photographers in South Africa and starring Ryan Phillippe on October 3. A week later there's wrestler turned action star Steve Austin (known as Stone Cold to his legion of WWE fans) in Tactical Force, which is set to add to his lifetime feature sales of 500,000. The same date features the much-talked about Life In A Day, the film composed of youtube submissions produced by Ridley Scott and directed by Kevin MacDonald. There's also a new TV series, Rookie Blue, dubbed the "Grey's Anatomy of cop shows". Two weeks before Halloween there's Die, a DTV horror that has a Saw-esque feel. There are children's releases from growing franchise Ben And Holly's Little Kingdom (The Tooth Fairy is due on October 17) and the current big hitter in pre-school, Peppa Pig (The Christmas Collection is on October 24, International Day a week later). With a new Twilight due at cinemas in the autumn, there's a smart release in the shape of Music Videos And Performances From The Twilight Saga. We've already reported on eOne's high profile deal to release TT3D Closer To The Edge, the groundbreaking motorbike film that has scored big at the box office, its release date has now been confirmed as November 7. The line-up is completed by two other November releases, drama A Better Life and, in another high profile pick-up, the current theatrical release Horrid Henry, which has garnered acres of coverage around its bow at cinemas. Head of sales and marketing Matt Brightwell said: "This year has seen a number of significant releases for Entertainment One which have helped us deliver an outstanding performance and growth. Our strategy is to focus on quality content and acquisitions and we are delighted we can offer a range from all-out action to the biggest pre-school brand via much talked about, critically-acclaimed content such as Life in a Day and TT3D for this Q4."
Rumours of the impending arrival of US streaming and rental by post giant Netflix on these shores moved up a level this week with news emerging of a deal inked between the company and Lionsgate. The deal was widely reported in the US, although Lionsgate declined to comment and Netflix merely said the story was "speculation". Speculation it may be, but there's certainly plenty of it around. Netflix has long been eyeing the UK and Europe as part of a global expansion, although it has previously delayed such a move. It now looks as if its UK launch may have moved a step closer.
---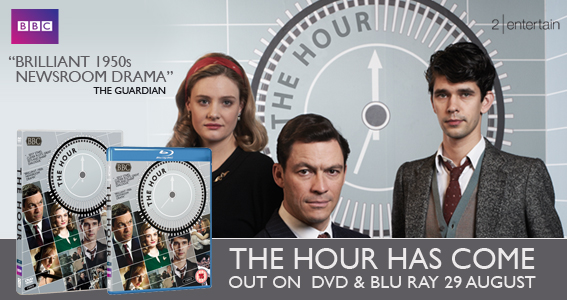 ---
Another interesting story doing the rounds this week concerns the Vue cinema chain, which has this week confirmed that it is in negotiations with major studios over relaxing its strict insistence on a four month window between cinema and DVD releases. It will particularly apply in September, the quietest month for cinema releases, mainly because any title at cinemas in that month can't be released on DVD before Christmas if the four month window is adhered to. Vue ceo Tim Richards told Screen Daily: "We are having discussions right now. That is why I am optimistic about the future in Europe. When we had a problem with Disney, we sat down and worked it out. We are having discussions with other studios today on that same model, where there is a relaxation of the window at certain parts of the year. By us being more commercial and taking a broader view on the business if we are to relax a little bit the studios will in turn release more films in September and we get a greater breadth of product over 12 months. Everyone wins by being flexible." He further confirmed that Vue is looking at its own vod offering too.
To the BFI Southbank, for a members' only screening of a forthcoming release from the BFI's video arm. Turksib is a Russian documentary from 1929, charting the mammoth task of building a train line between Turkestan and Siberia. The film has been given a new soundtrack by electronic music maestro Guy Bartell, who records as Bronnt Industries Kapital (and even has a song entitled Knights Of Vipco, old VHS fans), and it was performed live to accompany the screening. Turksib forms a key part of the BFI's latest documentary title, The Soviet Influence: From Turksib To Night Mail, due on September 19, which looks at how Russian documentary makers had a profound effect on their counterparts in the UK, influencing such seminal works as Night Mail. The film itself is excellent, and the new score is an outstanding addition, giving a contemporary warm feel to the original. The BFI's James Blackford said: "Turksib is an extraordinary rediscovery, it is a film of pioneering formal innovation that undoubtedly had a profound influence on key British Documentary figures such as Paul Rotha and John Grierson. Last night's screening with new musical accompaniment from Guy Bartell of Bronnt Industries Kapital was a huge success. Guy's rousing new score compliments Turksib's powerful images perfectly and we are ecstatic that it will feature on our forthcoming Dual Format Edition release of The Soviet Influence: From Turksib to Night Mail."
You can't have failed to see the coverage for the second series of Downton Abbey over the weekend. The acres of news stories in most of the nationals followed the huge press junket for series two of the phenomenon that is Downton Abbey, one that extended beyond its viewing figures, making it one of the most talked about programmes of 2010 and a huge seller for Universal Playback (430,000 units and counting). The company will be releasing the second series of Downton Abbey later this year following the ITV broadcast. Our correspondent Jessie Mellor was at the event and brought back this early report: "The organisers ensured our Downton Abbey experience was authentic as possible. We were greeted at the imposing entrance of Highclere Castle (where a lot of the series is filmed) by 'maids' in uniform and a Phyllis Logan lookalike who was our housekeeper for the day. In between the interviews, screening and press conference we feasted on cakes, scones, cucumber sandwiches and drank Pimms (always ensuring our pinky finger was dutifully erect) on the gorgeous grounds; while watching the 'staff' and 'lady of the house' play croquet on the lawn. A master of ceremonies made sure the day ran smoothly and the real Logan was entertaining as usual and she and Jim Carter (Mr Carson) made a great double-act." More on this in the coming weeks…
---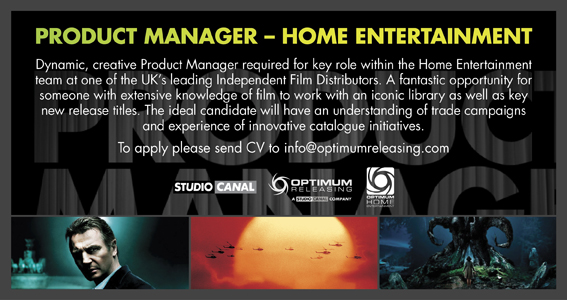 ---
Also garnering plenty of coverage over the past week or two has been Revelation's In Deep, starring Nick Bery and Stephen Tompkinson. The former has been doing plenty of interviews for the release recently, earning the title coverage in the likes of the Daily Express and, still to come, the Daily Mail. He's also appeared on Lorraine Kelly's strand on breakfast television and Loose Women. See here, here and here for more…
We've already covered Metrodome's acquisition of what is proudly claiming to be the world's first 3D erotic film, 3D S*x And Zen: Extreme Ecstasy (asterisked to avoid getting caught by some of the industry's tougher firewalls, not through any sense of prudishness). Well, this week has seen the film, already a huge hit in Hong Kong, although it's banned in mainland China, going into the BBFC. It's been trimmed by some two minutes for scenes of non-consensual and violent s*x, but the rest of its raunchy content has remained uncut. The title us due at cinemas in September, ahead of its eventual DVD and Blu-ray release from the independent.
Also on the acquisitions front, Dogwoof has picked up another title for release, after inking a deal to distribute Bombay Beacgh in the UK. The title is, in keeping with Dogwoof's ideals, a documentary, this one looking at the residents of a community in California. Dogwoof's head of distribution Oli Harbottle said: "Bombay Beach is one of the most original and exciting documentaries we have seen in recent times and it wows audiences wherever it plays. The whole team here is absolutely thrilled to have the chance to work on a creative campaign to match Alma Har'el's unique vision."
Congratulations to Elevation's Kerry Ayling, who this week gave birth to her first child Finley Mackay. What's even more impressive is that she was still working at the company right up until last Friday… That's commitment and loyalty above and beyond the call of duty…
"We believe this could fundamentally change how people manage and watch their movie collection." Time Warner ceo Jeff Bewkes revealing that Green Lantern and Horrible Bosses will be among the first titles made available by the studio on the digital locker Ultraviolet format when it launched in the US this autumn. He further added that most home entertainment releases from the studio will be compatible with Ultraviolet.
We mentioned Momentum's beginning to start work on Insidious in last week's newsletter and we can now confirm further details of the marketing campaign for the most successful box office grossing horror of 2011 (and also, we can confirm, one of the scariest too). Momentum is aiming to, as the company's Clare Dundrow said, "have a lot of fun with it". "There's so much you can do with this film," she added. The online campaign for the release is starting nice and early. Dundrow said: "We will incorporate some very cool innovative ideas spreading the word and reminding people just how scary this film is to watch with a few surprises thrown in. Our TV campaign will be scaring people out of their wits literally, and reminding the public that even if you watch it with friends, it doesn't necessarily mean you'll be safe…" (All that's missing rom that is an evil laugh, we reckon…) PR is important as well. "We're selling the idea that although it's scary, it's fun too. A great film to plan your Saturday night around like many of us used to back in the good old days of Nightmare on Elm Street and Candyman. Encouraging Fright Night group viewings and getting people to film their reactions etc. We'll also be involving Leigh Whannell and James Wan in as many aspects of the campaign as we possibly can both for the genre fans and the mainstream fans. [PR agency] The Associates is also keen to get women watching Insidious by offering women's publications a 'Pamper and Shriek' night where facials and massages will be on offer after they've sat through the film."
Harry Potter And The Deathly Hallows Part 2 continues to put a spell on cinemagoers across the country, it is now one of the fastest earning films ever, notching up more than £55 million in little more than two weeks. Captain America was the highest new entry with almost £3 million, with Horrid Henry: The Movie earned £1.29 million, The Zookeeper just shy of £1 million. It's also worth noting that Bridesmaids has now passed the £20 million mark.
Family Guy creator Seth McFarlane is keeping himself busy, with two completely different projects on the go. Firstly he is working on a reboot of The Flintstones, the classic Hanna Barbera cartoon. At the opposite end of the scale, this week Fox has also announced that he producing a new take on Carl Sagan's interplanetary classic Cosmos. Cosmos: A Space-Time Odyssey, will air in 2013.
The reboot news of the week, however, is the news that Short Circuit (25 years old, no less), the family flick about an intelligent robot, is being lined up for a new version. Dimension Films has this week stated that Tim Hill, director of Hop and Alvin And The Chipmunks, will be at the helm.
Jason Statham meets Robert De Niro in this trailer for Killer Elite… Props too to Clive Owen's tache…
This went down a storm when we saw it air ahead of Cars 2 the other week…
"I'm not going to see a film when I can't understand the title…" (That's a genuine Internet quote…)
To unsubscribe, email
info@theraygun.co.uk
with unsubscribe in the subject
For editorial or advertising queries, contact
tim@theraygun.co.uk