INDUSTRY UNITES FOR CO-OP CAMPAIGN IN 2017

ELEVATION CHIEF GIVES STRONG SPEECH

HMV PROMO HELPS OTHERS TOO

SKY EYES APPLE-STYLE VOUCHERS

DVD "WORSE THAN 15 YEARS AGO"

WAR STILL AT PEACE AT THE TOP

ARROW TEAMS WITH PRINCE CHARLES

SCREENBOUND UPS INTERNATIONAL ARM

QUOTE
OF THE WEEK
SITE OF THE WEEK
---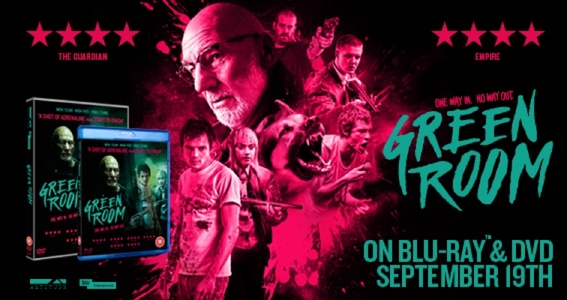 ---
If you can't read this newsletter or see the ads, please click
here
It Was A Good Week For... More optimism at the ERA AGM, as collaboration proves key…
It Was A Bad Week For… DVD, needs to be more than just a disc in a plastic box, retailers say…
Retail trade body ERA held its AGM this week, using the launch to further outline its plans for a trade-wide industry initiative aimed at boosting the catalogue business across all its members. The children's catalogue campaign, taking place next summer, will hopefully be the catalyst for further similar ideas across other categories and perfectly illustrates the new spirit of collaboration across assorted retailers, distributors, suppliers and other parties we at The Raygun, and, more pertinently, the industry have been talking about for some time. During her opening speech, ERA chief Kim Bayley said: "For our multiple members, one of the core issues has been the sharp declines felt in the physical video business. Here we have reached out pro-actively to film studios to develop strategies to mitigate that structural decline, where we are working on a unique pan-industry campaign to support children's catalogue next summer. Our view is that while some decline in physical video is inevitable, there is much we can do to mitigate that decline and manage it, particularly if we work in collaboration with our studio partners." The announcement was later echoed by HMV's Rudy Osorio, as retailers highlighted their work and spoke to the audience about the business and the challenges facing it. He said: "It's cross studio, cross retailer and between us we've got 15 million engaged consumers."
If anyone ever wants someone to act as a champion for the industry and to give a rabble-rousing address that will make you feel proud to be part of our business, then look no further than Elevation md Kevin Dersley. He gave exactly that kind of speech to the assorted attendees at the ERA AGM. As he noted in opening his part of the event. Dersley has been 21 years in the business, taking in all strands – retail, wholesale and supplier and it "is a phenomenal industry to work in". For the bulk of what he said, Dersley looked back to the manifesto launched by ERA some 18 months ago and how his Elevation operation (the sales company jointly owned by Lionsgate and Studiocanal) viewed it from the other side. "We are facilitators," he noted, "moving content to the consumer." He outlined a retail community that is more diverse than ever before, adding: "We need to make sure we're doing the right thing across all retailers." Acknowledging that supply chain was a hugely complex side of the business, he said: "Is there such a thing as a simplified supply chain? Probably not, but BASE and ERA need to work together to improve efficiencies. How can we improve it, make it more efficient?" He said the business had to be mature ("if it's in your store, and not sold, it's my stock, there's no point in disowning it"), as well as grown up when it came to product ("if the retailer doesn't want [a title], fine, move on"). He called for more collaboration between retailers and suppliers: "Your consumer is my consumer, you have a wealth of understanding we don't have." The same went for digital versus physical: "It feels like in the video category it's digital versus physical, that's not the case, they can co-exist. We have to look at window strategies." Warming to the spirit of collaboration and noting the changes in his 21 years and the years to come, he said: "We need to work more closely, a genuine partnership between content owners, retailers, trade bodies. We can define it from the inside rather than outside. We know the challenges, we know there's less space now, the reality is there will be less space in 12 months. Each individual facing, each part has to work as hard as we can. I don't care if it's not mine, 10 per cent of a retailer who exits the category is not worth anything."
Kevin Dersley had further positive messages for and about the industry too, saying that what was needed was more collaboration not just on a top level – this is happening more and more, he noted – but that positive message had to travel down to lower levels too. "I'm immensely proud to work in this industry, pretty much every single day," he said. "We operate in a really exciting area. We can influence the destiny of individual titles and the category as a whole, It's all about ambition." He outlined the case of Bone Tomahawk, a title we've raved about and reported here, which, on £100,000 box office, will end the year selling 100,000 units (it's already done 62,000 copies). While saying that the decline in physical sales could be arrested with certain titles and the right strategy, he noted it had to be selective too, that too many titles site out of category in the big supermarkets meant it was no longer special. His final message was all about sending positive signals out to the industry. "II deal with fantastic people al; week, day in, day out. More content is being consumed than ever before. On the train, I see people listening to music, playing games on their phone or watching films. No-one would have predicted that five years ago. There's more content made than ever. This year it's been reinvigorated, there's new original programmes across film and TV after we'd seemed in a franchise hell hole, Franchises are really important, they can drive consumer products. a nice foundation. But it's unique content is what really excites the consumer."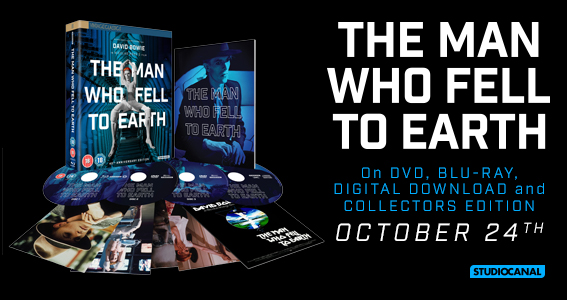 ---
HMV's Decades promotion has just finished its summer run – it's the third year the retailer has run the campaign, which features 100 films spanning seven decades, and the company's Rudy Osorio outlined some of the benefits at the ERA AGM. And it's working not just for HMV itself, but is having a wider influence over the industry. Sales of titles included in the promotion rose by 100 per cent in the physical arena and 40 per cent in the digital space at other retailers, outside of HMV. "It's about creating a feeling of nostalgia and creating impulse sales," he said. "It benefits us but it benefits the whole industry too."
Sky Store is looking at digital-at-retail vouchers and promotions in other stores to further boost its Buy & Keep concept. "We're looking at how we can do something like Apple i-cards," said Sky Store's James Morton at the ERA AGM. "We're very early in the Buy & Keep journey. We're rolling out the ability to sell box sets for TV and bundles of films. The big thing we've been looking at is pre-order." He noted that while Sky's own movie channels took away from the drafting opportunity, it had identified another opportunity. "We don't have physical stores, we wanted to work out how we could capitalise on the buzz." He showed off the Spectre ad it had created, while reinforcing the strong results, repeating the fact that 27 per cent of its Star Wars The Force Awakens sales came from people who hadn't bought or rented a DVD in the previous 12 months. He later added: "We seem to have tapped into something consumers like. They are able to engage with digital without stepping out of physical."
Retailers called on suppliers and distributors to improve the quality of the DVD offering to consumers at the ERA AGM. The point was first made by Tesco's Mark Green, who said they needed to be more enticing to the consumers during his presentation at the event (one in which he reiterated Tesco's case as being able to create events around releases). "We need to see innovation in getting the best product for our customers. It's almost upsetting – these guys are fans, they like to collect and we give them a simple bit of plastic with no extra value… How do we add that value back in? We have to appeal to that side." That view was reiterated by Rudy Osorio, who returned to one of the themes he'd raised at the previous week's BASE MESA entertainment summit. "DVD has been around for two decades," he said, "it's a worse product today than it was 10 or 15 years ago.You used to have a booklet, a director's commentary, now there's no booklet, no extras. It's the challenge for the next year, from a business perspective, from an Era perspective, how can we make it more attractive, to build that back?" Tesco's Green added: "We have to give them the best product when it comes to DVD, a great product with Blu-ray and an exceptional product with 4K Ultra HD."
The ERA AGM also saw Sky Store join the board of the retail trade body, as James Morton was elected to the executive board, joining other new members in the form of independent record retailers David's and Jumbo. HMV's Rudy Osorio was re-elected as chairman representing the multiples to the executive board. ERA's Kim Bayley said: "It is a remarkable fact about ERA that we represent every area of the entertainment retailing market from small independents, to specialists, supermarkets, internet retailers and streaming services. We are delighted to welcome our new board members." Other speakers at the event included representatives from the likes of Warner Music, EA, Deezer, independent retailer Reflex and more…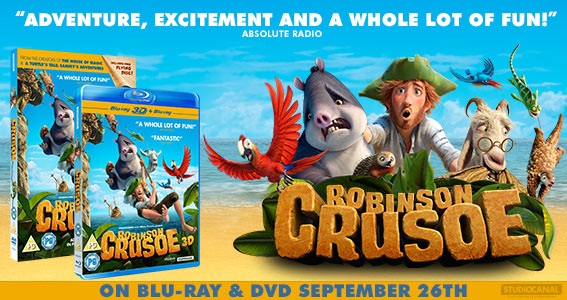 ---
Captain America is heading for the top of the charts after its second week on release, as Civil War is keeping other attackers at bay according to the Official Charts Company's midweek bulletin. After a first week that saw it shift some 315,000 units, it had sold 46,000 by the midway stage in its second week, putting it as the fourth fastest selling of the year, behind the inevitable Star Wars The Force Awakens, Spectre and Deadpool. It's also the fastest seller out of the Marvel Captain America films… It was boosted by strong PR, which included taking The Lad Bible website and influencer James Alexander Ellis on a superhero training day in LA with stuntmen from the film, creating superhero lunches with mummy bloggers and, netter still, creating a Civil War parody video with Gorgeous Movies on YouTube (you can see it here
which earned more than 675,000 views in less than two weeks…

Elsewhere in the charts, Bad Neighbours 2 was the highest new entry in the midweeks, at number two, with two more newbies, the second season of DC comic book TV adaptation The Flash at number four and another title we covered last week, Our Kind Of Traitor, at number five. The Tom Hiddleston starring Hank Williams biopic I Saw The Light was at number 21, followed by The Cure Of Robert The Doll 94 (4Digital Media) at number 25, and Escape From Warsaw at number 36.
This week's Q4 editorial comes courtesy of eOne which is heading for what is almost certainly the company's biggest ever final quarter, headed up by one of the year's major success stories, one of its funniest films and one of its most eagerly awaited documentaries. As eOne's Louisa Mitchell said: "We are very proud of our Q4 slate which covers a wide range of genres with something for every target audience and a host of strong gifting propositions." The proceedings kick off in October with firstly Gods Of Egypt, a blockbuster fantasy extravaganza, before coming back down to earth with Elvis & Nixon, starring the dream team pairing of Michael Shannon, as the King, and Kevin Spacey as the president. The month is rounded out by Supersonic, which is, as Louisa Mitchell noted "one of the most eagerly most eagerly anticipated releases of the quarter". She continued: "Produced by James Gay-Rees and Asif Kapadia, the Oscar winning team behind Amy and Senna, Supersonic reveals the true story, behind Oasis as told by Noel and Liam. It features incredible access and never-seen-before footage and revolves around the band's meteoric rise to global success, culminating in the legendary Knebworth shows."
Into November, there's sequel Now You See Me 2, a sequel to the hugely popular A-list actioner, which sees Daniel Radcliffe serving up magic of a different kind alongside the original cast. eOne's Louisa Mitchell said: "Set one year after the first film, it's action packed, and full of slick set pieces, including a thrilling finale." Of course the biggie, in oh so many ways, is pretty much our favourite family film of the year, The BFG, which sees Steven Spielberg taking on Roald Dahl's classic. Mitchell said: "The theatrical release was a true British cultural event and Roald Dahl would have been 100 this year so our DVD release will be the culmination of a year-long celebration to mark this occasion. Our Home Entertainment release will be supported by a giant campaign which will target everyone from 5 year olds through to grandparents. It's set to be a giant moment in retail, with event-level instore theatre and a full cross-category licensing programme, including apparel, gifting and even BFG Monopoly." There's the seasonal-friendly Christmas With The Coopers, which features Steve Martin and co celebrating yuletide with four generations of their titular family. Into December and there's the second season of zombie offshoot Fear: The Walking Dead, which, as Louise Mitchell said, is "a great Christmas gift for fans of the franchise". And last but by no means east, there's David Brent: Life On The Road, the feature film outing for Ricky Gervais' masterful comedy creation, which is tailor made for a home entertainment audience. "We will be supporting the release with a heavyweight media spend and Ricky Gervais will be offering major support to the publicity campaign. The Office has been a colossal success on DVD in the UK and we are confident that David Brent: Life On The Road will be a key gifting this title this Q4," concluded Mitchell. We can't wait, if only to watch that UB40 gag again and again… More on the individual titles in the coming weeks.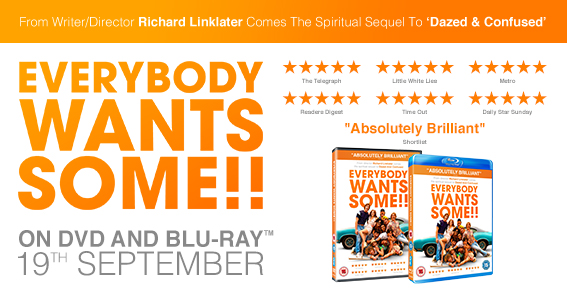 ---
To the Odeon in Leicester Square, for the hugely high profile premiere of Eight Days A Week, the documentary charting the live touring days of The Beatles. The two surviving band members – Paul McCartney and Ringo Starr – were joined by widows Olivia Harrison and
Yoko Ono Lennon along with Oscar winning director Ron Howard for the world premiere which was beamed out to cinemas across the UK and around the globe as the highlight of the films' cinema release (it was top of the UK box office charts on the day
.) There were a host of other A-listers, from Madonna and Liam Gallagher through to Terry Gilliam and Peter Jackson in attendance and the event has made the front page of many newspapers on Friday.
And what of the film itself?
It's a hugely enjoyable – and moving – affair, with tons of rarely seen footage and some fascinating insight into the maelstrom of Beatlemania. It'll make you fall in love with the Beatles all over again, and, what's more, it's gone down a storm too. Commenting on the release, Studiocanal's Kristin Ryan said: "Last night's star-studded World Premiere was indicative of the impact The Beatles has had on popular culture and the emotional connection they've made to generations of fans. The film perfectly captures the spirit of the band in those early years and charts that impact and that connection. It's just the beginning of our journey with this exciting project, one that further deepens and strengthens our relationship within the UMG family." More on the release plans for the title's eagerly awaited home entertainment bow soon…
To the BFI on the Southbank, where the Flipside strand aired the newly restored print of Psychomania, the cult early 1970s low budget British film, ahead of its release on dual format Blu-ray and DVD from the BFI's video arm on Monday September 19. Its star Nicky Henson was on hand for a lively Q&A in which he praised the BFI's work on the release. He said: "It's a lovely print, the restoration is good. The music is working again too, it wasn't good at the time, it became terribly dated, but now it's back again." He also revealed how his son has a tattoo featuring the iconic logo of the film's biker gang on his shoulder. Commenting on the night and release, the BFI's Jane Giles said: "One of my highlights of the evening was seeing the gang of bikers striding into the cinema in their Lewis Leathers. It was also great to have the toad on stage for what was Vic Pratt and Will Fowler's first Flipside show for several years.
We're really pleased that presales have been so strong for this uniquely weird and wonderful film."
Ahead of that event, there was a FrightFest hosted screening of the Blair Witch film, announced earlier this year by Lionsgate to a brouhaha as it had kept the sequel to the original found footage flick under wraps. The film is out at cinemas now, with a home entertainment release to follow in 2017. Commenting on the screening and the film itself, FrightFest's Paul McEvoy said: "We were delighted to work with the top tier team at Lionsgate to help UK launch Adam Wingard's Blair Witch reboot. The special FrightFest screening was an electrifying evening with the Vue Cinema Piccadilly decked out with the obligatory spooky stick men and fabulous merchandise give-aways for everyone. It was the perfect event for one of the very best genre films of the year."
Sticking with FrightFest-friendly fare, no-one could ever accuse Arrow and its Arrow Video imprint of not exploring new ways of trying to reach consumers or finding new ways of boosting their product and this week's news that it is joining forces with the Prince Charles Cinema to launch the Arrow Video Club. The first event is taking place at the cult cinema off Leicester Square on September 29, screening Matinee, along with Arrow showing off its wares, selling goodies at a stall and offering up giveaways and spot prizes. As the OCC itself said: "We've been working with the Prince Charles Cinema for a number of years on various one-off screenings so when the opportunity arose for us to develop a regular partnership we jumped at the chance. Our core aim is to establish a thriving community where film fans can meet some new likeminded people and enjoy films handpicked by members of the Arrow Video team. We are very excited to see how this new initiative develops at the Prince Charles and have some exciting plans in place including a special Christmas themed screening in December."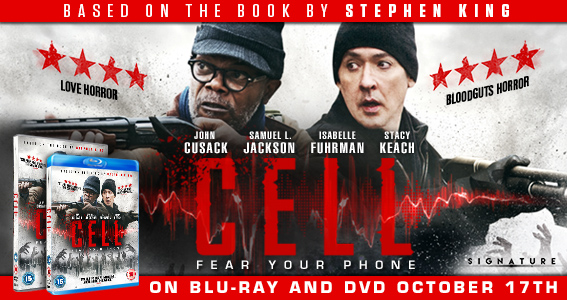 ---
Meanwhile, on the TV front, albeit with horror still at the fore, the TV version of Wolf Creek, the Australian horror brand making the move from feature films, but still featuring psychopath Mick Taylor, is currently airing on Fox UK and is earning its stripes as a worthy successor to the films. And Eureka's release, due on digital HD on October 6 and Blu-ray and DVD on October 10, is shaping up nicely too. Commenting on its plans, the company's Ruth Schofield said: "The feedback we've had from Fox is extremely encouraging. We are both thrilled with the performance and the show has been really well received on social media thus far which gives us a very positive outlook looking ahead to our release which will be available on download to own on 6th October and VoD, DVD and Blu-ray from the 10th October. We are capitalising on the strong appeal of the Wolf Creek brand and the well-loved reprisal of our main character Mick Taylor played by John Jarrett. We are having a lot of fun channelling all things Mick Taylor via social media and have a very strong campaign planned including interviews lined up with the two leads John Jarrett and Lucy Fry and the series Director Greg McLean; promotions in keeping with Wolf Creek's core audience and extra week of release surprises up our sleeve that even Mick Taylor might jump at."
And still with the genre fare, and Monday September 19 sees the eagerly awaited release of Green Room, one of our favourite outings from the past 12 months. It tells the brutal tale of a punk band who end up playing a gig in front of a group of sociopathic skinheads in the middle of nowhere in America. It stars Patrick Stewart playing against type and has taken on extra resonance since the tragic death of one of its key cast, Anton Yelchin. Commenting on the release, the company's Tom Austin said: "The acclaim for Green Room so far has been incredible with Empire including it in their list of best films of the year so far and Quentin Tarantino calling it 'The most sensational, out-of-the-blue film I've seen'. Picturehouse and ourselves wanted to execute a campaign that conveyed the intense, nail biting suspense from the film and leave consumers in no doubt that Green Room was the thriller to own in 2016. We have high impact ads running online for the next two weeks and new terrifying cinema spots to have audiences jumping out of their seats running in screens nationwide. With an incredible cast and Sir Patrick Stewart playing one of the most despicable on screen antagonists ever seen we have secured high impact placements featuring the British Screen icon for week of release."
And we'll remain with Altitude, as the independent has this week unveiled the trailer for the certain to be hugely controversial My Scientology Movie, which sees Louis Theroux casting his quizzical eye over the religious cult, as well as some of its release plans for the movie. Commenting on the lively week it's had as a result, Altitude's James Warren said: "It has been a hugely successful week for the theatrical campaign for Louis Theroux's My Scientology Movie with our release of the UK trailer. Launching on Louis's Facebook page we've seen unprecedented levels of engagement. We release in select cinemas on October 7 and have planned a special live broadcast event on October 10 from the Royal Festival Hall, hosted by Adam Buxton, and broadcast into 130 cinemas. We have been blown away by fan responses and have seen a number of our cinema partners remarkably sell out venues a whole month before the event, adding additional screens on the same evening or booking in encore shows using the Q&A footage. All of this groundswell will undoubtedly follow through for the home entertainment digital release on October 24 and the DVD release on November 28, perfect for the Christmas gifting period and the ultimate Louis Theroux Fans."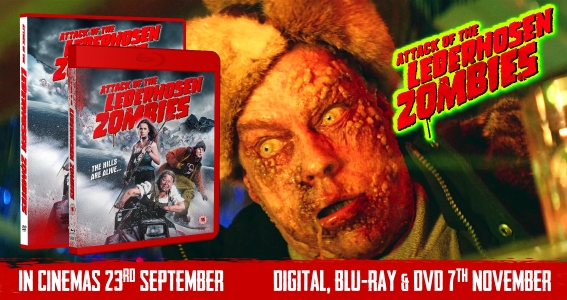 ---
Screenbound and its assorted arms have been a constant source of activity – and news – since it rebranded frpm Odeon at the end of 2015 and there's more this week, as it ramps up its international sales arm Screenbound International Pictures. It has inked a deal to represent the whole of the Euro London Film catalogue for international sales and distribution. The company's catalogue of more than 400 films including everything from Witchfinder General to Watership Down. The move is one aiming to fill the hole left by the collapse of Metrodome and its Hollywood Classics arm. Commenting on the deal, Screenbound's Alan Byron said: "We've been working the past two years to service international deals for Euro London Films alongside Hollywood Classics, but given Metrodome's issues, it became clear at the start of this year that we needed to gear up in anticipation of what was to happen. To this end we installed a sales availability and reporting system for multiple rights and worked on improving the catalogue's metadata and materials with many films being scanned into 2k. That hard work behind the scenes is now completed and we can move forward." This year Screenbound has moved into new acquisitions such as Attack Of The Lederhosen Zombies and has signed S&D deals to look after labels in the UK, with more due. As Byron concluded: "Another announcement on physical sales and distribution is imminent and as well as already recruiting internally for sales support, we are looking to bring on board an international sales person in 2017 for Screenbound International Pictures."
With the UK's Brexit plans still, well, let's be kind and say "at the negotiating table", or more pertinently "up in the air" or even "all over the place", the full impact of the the EU's new proposals on copyright and the digital single market unveiled on Wednesday is not entirely clear. Will the rules, which will aim to see distributors and rights-holders work closer with vod companies and make it easier for consumers to access content across the EU but stop short of the kind of geo-blocking solution many distributors feared, affect business in the UK? They also toughen up the rules for the likes of YouTube and Google, making them pay more for copyright content as well as making them more responsible for searches too. The proposals will be discussed – most likely for months and months – meaning they could not even impact a post-Brexit UK… Andrus Ansip, VP for the Digital Single Market, said: "Europeans want cross-border access to our rich and diverse culture. Our proposal will ensure that more content will be available, transforming Europe's copyright rules in light of a new digital reality. Europe's creative content should not be locked-up, but it should also be highly protected, in particular to improve the remuneration possibilities for our creators. We said we would deliver all our initiatives to create a Digital Single Market by the end of the year and we keep our promises. Without a properly functioning Digital Single Market we will miss out on creativity, growth and jobs."
Günther H. Oettinger, commissioner for the digital economy and society, said: "Our creative industries will benefit from these reforms which tackle the challenges of the digital age successfully while offering European consumers a wider choice of content to enjoy. We are proposing a copyright environment that is stimulating, fair and rewards investment."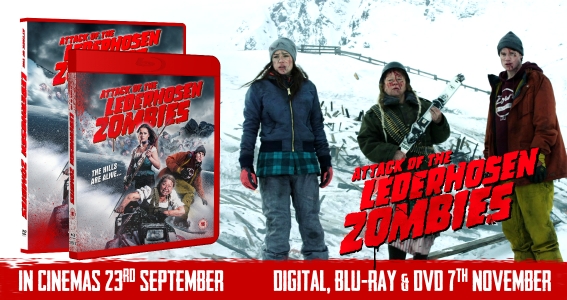 ---
QUOTE OF THE WEEK
"Customers have been desperate to find out when they can watch their favourite team back on screen, so we are very excited to announce the launch date of one of the most globally anticipated shows of 2016. The guys have been having a blast filming the show around the world and we can't wait for fans to see it weekly from November 18, only on Amazon Prime Video."
Jay Marine, Vice President of Amazon Prime Video EU unveiling the launch date Jeremy Clarkson and co's The Grand Tour through its svod service…
AT THE MOVIES
Sausage Party was still at the top of the box office after its second weekend, with new entries in the shape of Ben Hur and Don't Breathe, which each took just over £1 million. Other new entries included Kubo And The Two Strings with just shy of £850,000 and Hell Or High Water, which too more than £500,000…
Remake news? You want it, you got it: latest intriguing stories filtering through from Hollywood concern Alien Nation. Yup, the Mandy Patinkin and James Caan starring tale of an alien race who arrive and become assimilated (hey, it's a metaphor for racism, probably) is getting a new reboot as a feature. It's already been made into a TV show, but our initial scepticism is somewhat dulled by the fact that the excellent Jeff Nichols, he of Midnight Special fame, is set to direct it…
And more reboot or remake or similar news this week, it's emerged that Spike Lee might be turning his first feature outing, She's Gotta Have It, into a TV series…
Trailer news, and we've got the link below, but the trailer for the Fifty Shades Of Grey sequel, Fifty Shades Darker, was released this week and managed to rack up a massive 114 million views in the first 24 hours, more than The Force Awakens… Still got it…
In this week's "wasn't this announced already, it's hardly a surprise, is it?" news, it looks certain that Harley Quinn is set to make the transition from Suicide Squad into her own film, complete with Margot Robbie reprising her titular role…
SITE OF THE WEEK
In a London where clubs and football grounds are under threat, this is one step further… Read about the Curzon Mayfair here and y
ou can sign the petition here.
TWEET OF THE WEEK
TRAILERS OF THE WEEK
Here's this week's mussel…
Here's that record-breaking Fifty Shades trailer…
Called Bastards in the US…
Not that Collateral, not that Beauty…
The love that footballers dare not speak of…
New from Tom Ford, looks outstanding…
Here's that Doctor Who title we were stalking about last week…
To subscribe to The Raygun newsletter, please email info@theraygun.co.uk
with subscribe in the subject matter
To unsubscribe, email info@theraygun.co.uk with unsubscribe in the subject