HMV SHUTS STORES…
…AND THEN LAYS OFF STAFF
DELOITTE EXPLAINS THINKING
HOBBIT JOURNEYS TO HOME ENTERTAINMENT
EONE REVEALS Q2 SLATE…
…AS DOES MOMENTUM
SIGNATURE MAKES ITS MARK
BFI TWEETS FORTHCOMING RELEASES
4DVD BAGS DEREK
TAKEN 2 THE STREETS
NEW DAWN FOR KOCH
BIG NO FOR NETWORK
LIONSGATE UPS UK PRODUCTIONS
LOVEFILM PILOTS NEW PATH
BBFC INKS DEAL WITH MYMOVIES…
…AND GIVES NEW INSIGHT
QUOTE OF THE WEEK
EVENT OF THE WEEK
AT THE MOVIES
SITE OF THE WEEK
TWEET OF THE WEEK
TRAILERS OF THE WEEK
---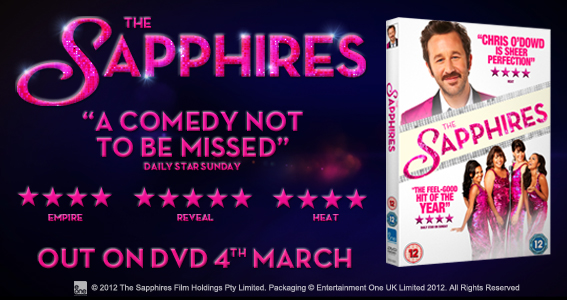 ---
I
f you can't read this newsletter or see the ads, please click
here
It Was A Good Week For…
The HMV stores unaffected by the cosures…
I
t Was A Bad Week For…
And, sadly, another tragic week for HMV staff, our thoughts are with all those affected…
HMV in administration, week three: the big news on the retail front this week saw what could be described as the end of the beginning, rather than the beginning of the end, as administrator Deloitte announced a raft of store closures at HMV, the first stage in the restructuring that could save the retailer and see it emerging from administration as a leaner, more profitable operation. Press reports throughout the week suggested that the figure could be as high as 100, maybe a ruse to make it seem not as bad as it initially seemed. Interestingly, the number of closures, 66, tallies with the kind of off the record figures we've been hearing about the number of profitable HMV stores in the chain, somewhere just under the 160 mark. The closures include London stores, such as the Trocadero, Bayswater and Moorgate, and those further out in the suburbs, such as Wood Green and Wandsworth. Scotland was particularly hard hit, although a city such as Edinburgh, which lost five stores, also has a high FOPP presence.
And then, today (Friday) came another day of the long knives, as a further 60 staff were axed at HMV offices in the West End of London and other locations. It is believed there were 45 redundancies at its Eastcastle Street office, the rest at other sites such as Marlow and Solihull.
Deloitte said, in its first statement on the store closures: ""As part of our ongoing review of HMV's financial position, we have now completed a review of the store portfolio and have identified 66 loss making stores for closure. This step has been taken in order to enhance the prospects of securing the business' future as a going concern. We continue to receive strong support from staff and are extremely grateful to them for their commitment during an understandably difficult period. All other key stakeholders remain very supportive and I continue to be hopeful of securing a future for the restructured business."
---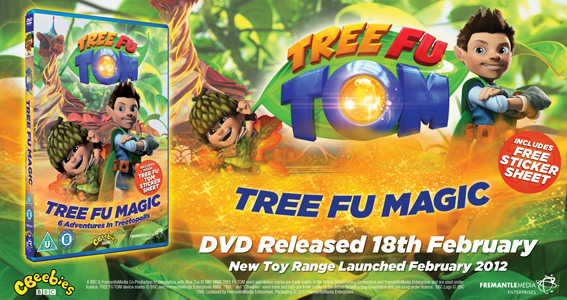 ---
The next day, joint administrator at Deloitte Nick Edwards added: "Following our announcement of the closure of 66 stores yesterday, it has been necessary to consider the head office support required for the reduced store portfolio. As a result of this review, a number of redundancies at the head office have been made. This has been a difficult decision, but a necessary one in restructuring the business. We would like to express our gratitude to staff for their continued support during the administration.
As well as a raft of Q2 announcements (see below for more), there's also been some major product news from Warner, which has announced the release date for the first instalment of The Hobbit saga, An Unexpected Journey. The Peter Jackson epic, part one of a trilogy, is due on April 8, and will be available in numerous SKUs, including 3D Blu-ray, standard Blu-ray, DVD and digital download, all featuring Ultraviolet capability. The high definition versions will feature more than two hours' worth of bonus material, with a further extended edition due in the final quarter of the year. More on this in the coming weeks…
Obviously, one of the bigger stories of the year thus far has been the acquisition of Momentum by eOne, in a move that will eventually see the two distributors coming together as one entity. That process is still ongoing, as we reported last week, Momentum's Ken McMahon is set to oversee the home entertainment arm of the joint companies, but for the time being, they are each working separately on their forthcoming slates. And so, by complete coincidence, this week saw us first at eOne and then Momentum viewing their respective Q2 slates. We'll start first with eOne, which is going through something of a purple patch this year, with The Sweeney and Looper both performing on their home entertainment releases (see last week's newsletter) and are also enjoying a run of success at the cinema. One of those theatrical hits, The Impossible, kicks off its Q2 slate. Its performance has far exceeded expectations, and it has gone past the £12 million mark in terms of box office, which bodes well for its spring release. The title will be supported by TV, press and online marketing. The latest entry into the Primeval franchise, New World, is due in April, on the back of its transmission on Watch. There's more children's entertainment in the shape of Ben And Holly's Little Kingdom (April), a recently refreshed brand, which saw its last release sell almost double that of its predecessor and a new franchise, Tilly And Friends, due in May. DTV comes in the shape of The Collection, which is a sequel to The Collector and boasts the involvement of the team behind many of the Saw films; The Tower (April), which is, in effect, a Korean take on The Towering Inferno that has already smashed box office records in the territory; World War II action horror Dead Mine (May), from the director of Mum And Dad; Polish war film 1939 Battle Of Westerplatte and the January Jones revenge Western Sweet Revenge. Big feature film releases include the Salman Rushdie adaptation Midnight's Children; the Stallone actioner Bullet To The Head, a home entertainment banker if ever there was one and, later in the quarter, zombie romcom Warm Bodies due out today (Friday) at cinemas and Song For Marion.
---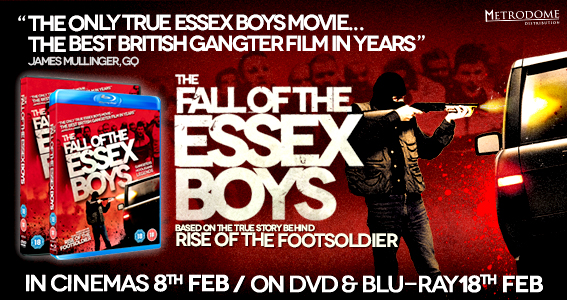 ---
And so, on to Momentum, or rather the company formerly known as Momentum – its reception now bears the eOne logo. Like eOne, it's been enjoying something of a winning streak recently, taking in theatrical (Quartet and, proving the critics wrong, Movie 43) and home entertainment, with Lawless. Its slate gets off to a strong start too, with the rather excellent Seven Psychopaths, which should follow In Bruges and become a consistent seller. There's the final outing for CSI Miami and a further series of its NY counterpart – let's never forget, Momentum has sold more than 4.5 million units across ifs different incarnations. Lords Of Salem (see below for US trailer) is the latest horror from metal maestro Rob Zombie, while the schedule moves somewhat jarringly into Quartet, a big theatrical hit and one which Momentum is aiming to give a real push to on its home entertainment release. The Facility is effectively a film school project, but a smart horror which has been ushered through production by experts at Vertigo, giving it an edgy feel. Blood is a homegrown British crime thriller that merely calling gritty doesn't do justice to, it boasts a cast of fine Brit acting talent, including Paul Bettany, Brian Cox, Stephen Graham, Mark Strong and more and is highly recommended. White Collar Hooligan 2 – England Away is a sequel to the 40,000-plus selling home entertainment hit. Movie 43 is the aforementioned comedy hit that boasts an incredible cast, while Safe Haven will follow in the footsteps of Dear John. Also well worth keeping an eye on is British heist thriller The Rise. More on this on our website over the weekend…
Another label unveiling its Q2 slate to us recently is Signature Entertainment. It's refreshing to speak to the label and its chief Marc Goldberg, someone who has been around the industry all his life and yet still hugely passionate and, crucially, optimistic about the future. Signature showed significant growth last year after launching trade-wide. Now it's looking at another big year, with a growing slate and an ever-increasing digital business too. And he said the fact that the UK had four major supermarket chains all serious about home entertainment also helps restore confidence for independents such as Signature. Key for Signature, Goldberg said, is buying the right product and getting it in front of consumers, on the shelves. It's got the year off to a decent start, with titles such as The Romantics, starring, among others Katie Holmes and Anna Paquin, just released, with The Corridor and Starbuck taking it through to the end of the quarter. "It's Q2 that we're really excited about," he said. The Heist is typical of the kind of title it wants to acquire, boasting a great cast (Christopher Walken, William H Macy and Morgan Freeman) and a strong commercial feel. Following on from that there's a combination between great genre fare – Devils Of War and Stranded taking in war and sci-fi respectively – and titles with big names, such as Nothing But The Truth, with Kate Beckinsale and Matt Dillon. There's also zombie action in Infection Z, which will work off the back of World War Z, and Knight Of The Dead, which is, effectively, knights versus zombies. It promises more later in the year too, with stars such as Will Ferrell, Bruce Willis, Zooey Deschanel and Ethan Hawke all due to appear bearing the Signature, er, signature. More next week in a feature on our website.
---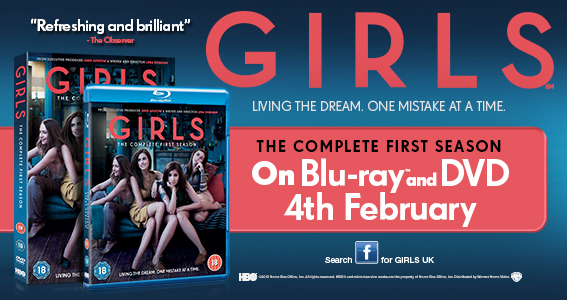 ---
While we're on our website, features this week include our regulars plus a look at HBO's digital strategy and its deal with blinkbox… Loads more due up over the weekend… Head to www.theraygun.co.uk
The BFI took to Twitter to unveil its slate for the second quarter, which will see the return of its Flipside imprint. Commenting on the slate, the BFI's Phil Roberts said: "BFI's releases for Q2 2013 have been announced and it's the usual compelling selection of World cinema classics, British rarities and gems from the National Film archive. BFI's Phil Roberts said 'The 11 forthcoming releases are all fantastic additions to the BFI's catalogue. We are especially excited about the return in April of our cult Flipside strand – making rare British films from the likes of BS Johnson and John Krish available on DVD/Blu-ray for the very first time. In May we focus on Blu-ray premieres from the likes of Rossellini and Pasolini. In June we release a major new BFI restoration of the 1928 silent classic Underground alongside the next volume in our best-selling British Transport series. We'll be supporting all releases with a mixture of press advertising, online activity, extensive BFI PR support and some exciting launch events and seasons at the BFI Southbank."
Looking beyond the second quarter and in to the final part of the year, we note with some interest the amount of chat, both online and, we assume, around the water cooler, concerning Ricky Gervais' latest outing, Derek. Equally interesting is the fact that the series will be released in Q4 by 4DVD, which has snagged the rights to release the programme. 4DVD's Claire Bosak said: "We're delighted to have picked up Ricky Gervais's latest comedy series, Derek. While it has received some mixed reviews from the critics, the figures show that it's proving very popular with viewers. We'll be releasing the series on DVD in Q4 and believe it's going to be a very strong gifting proposition." For more comment, see our Quote Of The Week section below…
---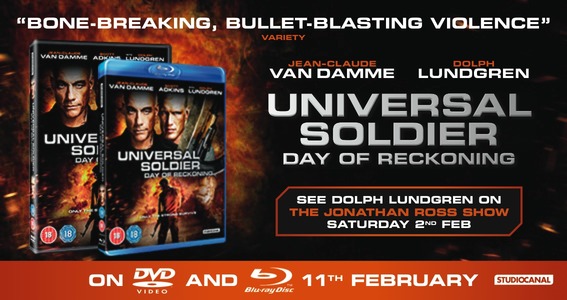 ---
Anyone strolling around the West End on Monday may have seen a slightly bizarre sight: scores of film journalists and bloggers roaming the streets, clutching mobile phones and desperately searching for clues. The reason? Fox was embarking on a major publicity push to highlight the release of its thriller sequel Taken 2, the journalists were solving the clues in a bid to win a trip to the film's setting, Istanbul. And, of course, writing about the fun and games and the film itself. Fox's Liz Silverstone said: "The mobile phone challenge that Premier did for the launch of Taken 2 set 5o influential journalists, bloggers and DJs on a Taken-style hunt across central London. It was a really original and fresh idea that generated huge amounts of buzz across twitter and the online blogosphere." Sadly, transport and childcare issues kept us at home, but we'll be putting some film of the event up on our website shortly.
Koch Media has already signaled its intentions towards the film sector, where it is aiming to become a major player. It's already announced that it will be releasing the likes of Arbitrage, and this week it has announced another major acquisition. It has picked up UK home entertainment and theatrical rights for Red Dawn, the MGM-backed remake of the 1980s action film about an imagined invasion of the US by communists. The film, which stars the likes of Chris Hemsworth, Joshes Hutcherson and Peck, Adrianne Palicki and Connor Cruise, will be given a wide release on March 15, with marketing and PR going after the younger fans as well as those who remember the original film (we went to see it on its theatrical release almost 30 years ago). Koch Media's md for northern Europe Craig McNicol said: "The acquisition of Red Dawn is an important step in the development of Koch Media's UK theatrical distribution division. With the release of Arbitrage in March as well, we are looking to make an impact in Q1 and show our intentions for the rest of the year and beyond."
One company that has branched out successfully into theatrical is Network Releasing, which has continued its move into cinema releases alongside its impressive home entertainment roster. Its release today (Friday February 8) of NO at cinemas has been supported by an impressive PR campaign. Star Gael Garcia Bernal has been heavily promoting the film, with appearances on Channel 4 News, BBC Newsnight and Reuters, with a sell-out appearance and Q&A at the Curzon Soho, London, and a live streamed youtube interview and plenty more, including a front page of the Metro. The film looks at an advertising agency that helped campaign against General Pinochet's dictatorship in Chile, and Network also brought over the man Bernal's character was based on, Eugenio Garcia, and also worked closely with Amnesty International, universities and Picturehouse Cinemas. Network's Luciano Chelotti said: "We have been delighted with the media response to NO. Our objective was to get the film onto the news agenda and none of this would have been possible without the tireless efforts of Amnesty International, Gael Garcia Bernal, Eugenio Garcia plus our in house team and the agencies we work with. This sets things up well for the film's home entertainment debut later this year, coinciding with the 40th anniversary of the coup which overthrew Salvador Allende in Chile".
An interesting press release from Lionsgate lands in our inbox, talking about the UK arm's continued support for local filmmakers and productions. It's just added two titles to its production slate, joining recent hits from the company such as Screwed and the soon to be released Tower Block. I Am Soldier stars, among others, Noel Clarke and is currently filming, while it is also returning to the Green Street Hooligans franchise with Underground, due to be released later in the year. Lionsgate's Nicola Pearcey said: "We're overjoyed to be working with Ronnie, Mark and James on these projects. It's been an important part of Lionsgate's agenda to continue to produce UK content and we're excited to be able to do so with such a great team. We very much look forward to bringing Green Street audiences an explosive new sequel to a highly popular franchise and introducing the brand new I Am Soldier to action/thriller lovers everywhere." Writer and director Ronnie Thompson, involved with both projects as well as the aforementioned hits added: "I'm thrilled to continue working with the team at Lionsgate UK. Their continuous support and dedication to British filmmaking sets them apart from other studios and makes the whole filmmaking process from script to screen an easier one to work through."
Equally fascinating was the confirmation from LOVEFiLM that its Instant subscribers will have access to the raft of original television programming currently being put together by parent Amazon. The range includes six comedy pilots and five children's programmes, with viewers having a say in which progress into actual series. The announcement came as rival Netflix basked in the glow of positive PR surrounding its House Of Cards launch (see last week's newsletter and, shortly, our website for a look at the publicity it received) and signals the next stage in the battle for svod supremacy between the two giants. LOVEFiLM md Jim Buckle said: ""To be able to host original pilot content, developed by Amazon Studios, and offer our members the opportunity to directly influence which of those series go into production is a major, and really exciting, development." Amazon Studios director Roy Price said: "Production is already underway for the first set of comedy pilots we announced in December, and now we are excited to add even more pilots to the list - five amazing preschool children's series. Our children's series come from industry luminaries with credits such as Blue's Clues, Rugrats and Dino Dan. We think parents - and our very youngest customers - are going to love the magical combination of entertainment and learning that they'll discover in these children's series."
Another week, another announcement from the ever-growing MyMovies operation, which has unveiled a major partnership with the BBFC. The deal will see the agency providing content for the recently relaunched website from the organistion. All the trailers and images in the site will come from MyMovies. The BBFC's David Austin said: "By working in partnership with MyMovies we've created a website that not only provides valuable BBFCinsight information but also the film content and poster artwork that the public expects from a film industry website, making it easier for the public to find the film their interested in and decide if it's right for them and their family to see." MyMovies' Monica Chadha added: "The BBFC remain the trusted partner of the entertainment industry and consumers alike, so we're proud to support their continued growth across digital platforms and see our content play a key role as an educational tool."
Speaking of the BBFC, the organisation has launched a new cinema ad to highlight the work of its BBFCinsight, which explains the thinking behind its decisions on its website and as an app. As the BBFC's David Austin, again, said: "We'd like to thank DCM and Pearl and Dean for placing the advert in front of thousands of cinema-goers and the Cinema Exhibitors' Association for their support on this and wider BBFC projects with cinemas across the UK. The advert shows how BBFCinsight can help parents make informed and safe viewing choices. BBFCinsight not only gives information about the age rating issues in a film, but also other details parents have told us they like to be aware of, themes of divorce or bereavement that may not impact on the age rating, but might upset some children." You can see the ad here.
---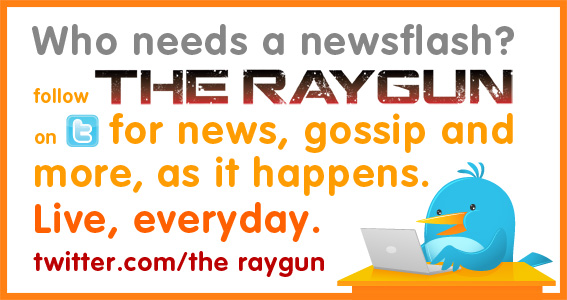 ---
"We're excited to have Ricky's new TV venture, Derek, on our label as a key Q4 release this year. Ricky's previous success in TV docu-comedy such as The Office and Extras will means that every new project he works on will be scrutinised, and a comedian that is controversial and always pushing boundaries will always divide a room, but that's not a bad thing. Those who are enjoying the series like myself are absolutely loving it, and aside from Ricky, Karl Pilkington and Kerry Godliman are also stealing the show. Its got heart and warmth, as well as being funny, and its completely different from any other show on TV right now!
We trekked over to Knightsbridge on Sunday morning for the launch of SPHE's excellent Hotel Transylvania, where, along with meeting some of the "cast", we also got to make masks, film ourselves jumping around and watch the animated film alongside a score of journalists and their families…
Les Miserables is still bringing cheer to UK cinemas, holding on to the number one slot, it has now taken more than £30 million, Highest new entry was Flight, which took some £1.4 million in its opening frame. The only other new entry was Bullet To The Head, with £429,317.
A press release arrives trumpeting the fact that The Shadow King, an animated title involving a team whose credits include The Nightmare Before Christmas, Frankenweenie, James And The Giant Peach, Coraline and more, is set to be revived. The project, helmed by Henry Selick, was in production at Disney, but after the studio walked away from the project it was put on hold. The Shadow King, about a boy whose long fingers make him a master at shadow puppetry so amazing that his creations come to life, is now being backed by K5 International, and some of it is set to be shown off at the Berlin film market.
It is with great pleasure that we report that filming started this week on The Alan Partridge Movie, the most eagerly awaited film of the year, certainly round these parts. The film, that's it's working title, is due out later in the year, and will star Partridge regulars such as Tim Key, joined b new faces such as Sean Pertwee. We can't wait…
Star Wars news now, and this week's news cm rumours surround the potential spin-off movies, with Disney's Bob Iger confirming that there will be standalone films. Current internet rumours place Yoda and Darth Vader among the favourites…
We've had it here before, but seeing as a press release arrived from our old pals at design agency Name Creative, trumpeting its recent work, we thought we'd link to its site, you can see it here at http://namecreative.co.uk/ Its recent successes include the critically acclaimed Bullhead, from Soda Pictures and the independent's Faith Taylor said: "We're thrilled with Name Creative's work on BULLHEAD. The quad
was practically perfect in the first round of concepts and it has had the flexibility to see it through portrait
adapt, outdoor and digital. Name's Jez Dobson added: "We created a new key-art that gives a feel of
the disturbing atmospheric nature of the film, whilst portraying the lead characters deep simmering rage and hidden sensitivity."
This is our favourite trailer we've seen this week…
Here's a handy location for all the big blockbuster films advertised during the Superbowl last weekend…
New Weinstein-backed animation…
As mentioned elsewhere, due from Momentum…
This picked up another award this week, due from Artificial Eye in April…