Réseau Ouest et Centre Africain
de Recherche en Education (ROCARE)/
Educational Research Network
for West and Central Africa (ERNWACA)
Appel à propositions du Programme ROCARE des subventions pour la recherche en éducation, édition 2013.
LIRE ICI
Call for proposals for the 8th edition (2013) of ERNWACA Research Grants Programme.
Read more here
______________________________________________________

UNIDROIT RESEARCH SCHOLARSHIPS PROGRAMME
In line with UNIDROIT's legal co-operation activities, a Research Scholarships Programme has been set up for top-level lawyers, with special attention given to applicants from developing countries or countries in economic transition. Since 1993, when the Programme was first launched, it has hosted roughly 200 researchers from some 60 countries. Between 12 and 15 scholarships are awarded each year for an average research period of two months.
Candidatures for the forthcoming selection for 2013-2014 should be sent to the UNIDROIT Secretariat by 30 April 2013 (advance notice of application is welcome).
_________________________________________________________________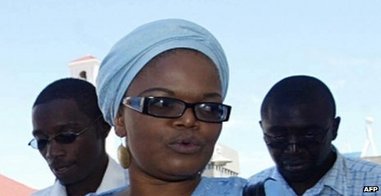 The International Commission of Jurists (ICJ), the Pan African Lawyers Union (PALU), SADC Lawyers Association (SADC LA) and Southern Africa Litigation Centre (SALC) express their deepest concern at the unlawful arrest and detention of prominent Zimbabwean human rights lawyer, Beatrice Mtetwa.
Freedom under Law, Liberty and the Binghan Centre also released statements
Release Beatrice Mtetwa!
Freedom Under Law, founded to assert the rule of law in Southern Africa, condemns the arrest reported today of the member of its Board of Directors, Beatrice Mtetwa.
Ms Mtetwa was professionally engaged in giving legal assistance to a client targeted by Zimbabwean police when she herself was taken into custody. It is particularly disturbing that the summary arrest of a highly respected legal practitioner should follow immediately after the closing of voting in the constitutional referendum in Zimbabwe and after a series of raids by police, even on the office of the Prime Minister of Zimbabwe.
This is not the first occasion on which Ms Mtetwa has been harassed and deprived of her liberty by virtue of her courageous legal representation of political dissenters. Previously she has been detained and assaulted while in police custody. Freedom Under Law is concerned for her safety now and is in the process of arranging legal representation for her.
Beatrice Mtetwa is a former President of the Law Society of Zimbabwe, director of the Mail&Guardian, and outspoken critic of executive excesses in Zimbabwe. Her work as a human rights lawyer has rightly received international recognition: She has received awards from the European Bar Human Rights Institute and the American Bar Association among other commendations.
Freedom Under Law calls for the immediate release of Beatrice Mtetwa, and the condemnation by other SADC governments of this retaliatory measure against one of Zimbabwe's foremost human rights legal practitioners.
Liberty and the Bingham Centre signed on to the FUL statement:
STATEMENT BY LIBERTY AND THE BINGHAM CENTRE FOR THE RULE OF LAW ISSUED ON 17 MARCH 2013 IN RESPECT OF ARREST TODAY OF ZIMBABWEAN HUMAN RIGHTS LAWYER BEATRICE MTETWA
Liberty and the Bingham Centre for the Rule of Law wholeheartedly endorse the statement of Freedom Under Law condemning the arrest of Beatrice Mtetwa in Harare today.
Ms Mtweta is known internationally as a highly competent lawyer of the highest integrity. She was the recipient of a Liberty Human Rights Award in 2003. It is a cardinal principle of the rule of law and democracy that legal counsel are able represent their clients without intimidation so that acts and decisions of all public officials can be fairly challenged through the courts.
Shami Chakrabarti Director, Liberty, London
Sir Jeffrey Jowell QC Director, Bingham Centre for the Rule of Law, London
_________________________________________________________________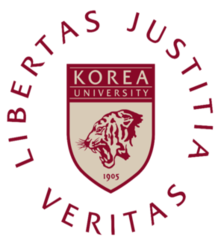 CALL FOR PAPERS
The Korea University Law Review, a semi-annual academic legal journal founded in 2006 and published by Korea University's Legal Research Institute, encourages scholars and students of all fields of the study of law to submit their serious writings for publication. The Law Review has published many scholars of international renown from several different countries in Europe, Asia, and the United States in the areas of international law, legal philosophy, constitutional law, commercial law, and many other areas. The Korea University Law Review, subscribed to by many institutions in the U.S. and Europe, is currently on-line on WESTLAW, and will soon be available at HeinOnline.
Also, the Law Review's "Reports on Korean Law" section, largely written by students, has contributed to legal scholarship by introducing to the international community the basic Korean law materials such as primers on major areas of Korean law and comparative case reports and also English-Korean translations of important legal terms and phrases.
Korea University Law Review is published biannually on March 31st and on September 30th. We invite you to submit manuscripts of your original articles for possible publication in any then-current issue of the Korea University Law Review

by April 1st

for our September issue.
The final decision on whether the manuscript is accepted for publication in the Law Review is made by the Faculty Editorial Board, in consultation with the results of three (3) anonymous referees' review and the research of the Student Editorial Board. The decision of the Faculty Editorial Board will be informed as early as possible usually no later than three (3) months of submission. If any of the referees suggests possible revision or addition, such comment will be transmitted to the author and a short period for revision or addition given, if the author wishes to make the suggested revision or addition.
Manuscripts should be written in

English

preferably in

MS-word file

, A4

12points

and

Times New Roman

. Please use footnotes rather than endnotes. Footnotes should conform to the 19th edition of The Bluebook. Manuscripts written in English should not be longer than

8000 words

inclusive of citations in English. Manuscripts longer than the recommended length may not be considered for publication in the Law Review.
Manuscripts written in

Korean

may be submitted and, once accepted for publication; provided that the length does not exceed

6,000 characters

, will be translated into English by the Student Editorial Board, free of charge. Any Korean manuscript longer than the aforesaid length should be translated by the author himself or herself.
An article must contain

a list of works cited

at the end of the paper and must also include an

abstract

. The article must contain at least five

keywords

following the abstract.
5Ga, Anam-dong, Seongbuk-Gu,