Cover Photo: 5/13/23 - Carlini Field, Washington D.C.: Raha Mozaffari (Philadelphia Surge #4) lays out to make the catch in a game vs DC Shadow.
Photographer: Sandy Canetti
We can't believe it's already June! We're calling May the "month of Championships" -- UltiPhotos has been busy over the past month covering a wide variety of youth, college, club, and pro Ultimate events.
Our last few weekends have been jam-packed with getting tons of amazing coverage of the D-III and D-I College Championships -- read on for our recap.
We are also busy preparing for some big upcoming tournaments, and will have team packages for those tournaments available as well. More info on that below!
Also in this issue: meet a new face to the UltiPhotos team and read our Pride Month statement, take advantage of our Father's Day promotion, and check out upcoming and completed coverage from 2023!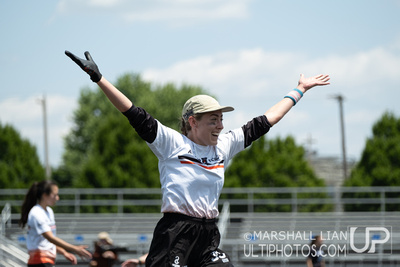 We are thrilled to introduce you to the newest member of the UltiPhotos team, Bri Stedman! Bri is our new Sales and Operations Manager, and we are so excited they are joining us as we head into our busiest season yet. 
Bri has a long history of ultimate; they began playing in their junior year of high school in Tennessee, continued through college and graduate school, and now play in the semi-professional Premier Ultimate League with the Austin Torch. Bri currently resides in Texas and will be playing the club season with Waterloo, a mixed team out of the South Central region.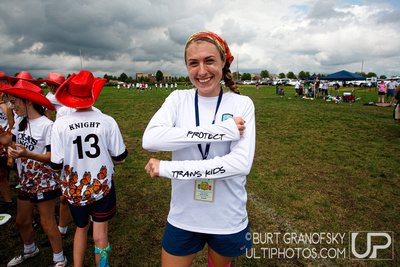 UltiPhotos believes that trans rights are human rights, and we all have a responsibility to stand up for our trans teammates. Alongside celebrating Pride this month, and uplifting and affirming the LGBTQ+ community every month, we must acknowledge the laws targeting transgender people across the US. 
"In 2023, 80 anti-trans bills have already passed out of the 556 proposed across the country... we have witnessed a surge of bills seeking to deny access to basic healthcare, legal recognition, education, bathrooms, athletics, or the right to openly exist in public schools. 
...The sheer volume of bills is part of an escalation against transgender people at both the state and national levels." - 
translegislation.com
It's our job to help:
Support the transgender community, donate to your local queer organizations, call your representatives, volunteer, and protest. Being a vocal ally means challenging your biases, developing your own understanding, being inclusive, and demanding inclusivity for others.
Let's show up for the LGBTQ+ community and continue showing them that they belong in ultimate not just during Pride Month, but always.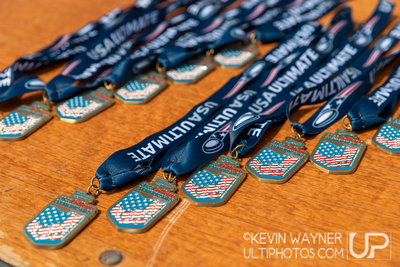 May has been a busy month for our amazing photographers, covering the USA Ultimate D-III and D-I College Championships in back-to-back weekends. Congratuations to the winning teams for their hard work!
Photographers Kevin Wayner and Rudy DeSort captured some stellar shots in Columbus! Take a look at their
full D-III Champs coverage
. 
Also, check out the fantastic
highlights from D-I Champs
 while photographers Kevin Leclaire, William 'Brody' Brotman, Brian Canniff, and Sam Hotaling work hard to sort through thousands more photos for the full coverage (coming soon)!
A special thanks to our many team customers, who gave us tons of awesome action to capture over both weekends. We appreciate you, and we're looking forward to next year!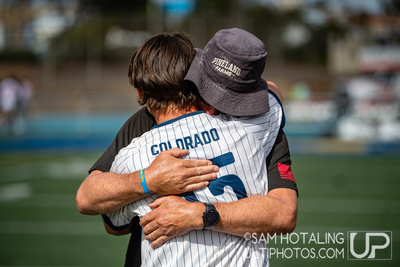 Instead of gifting your dad socks this Father's Day, why not give a memory? On print and digital orders of $15+, take 15% off through 6/19 with the code
2023DAD15
.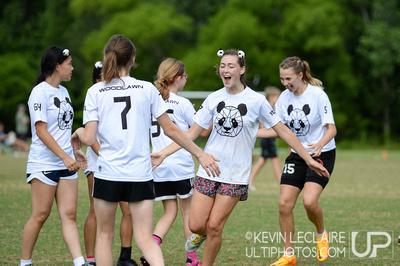 If you're attending the following tournaments, keep an eye out for our photographers!
UltiPhotos will also be bringing some fantastic UltiPhotographers to several of these tournaments to help individual teams celebrate and remember their exciting experiences.
We have a limited number available, so email us at
2023events@ultiphotos.com
to reserve an UltiPhotos team photography package today!
UPCOMING OFFICIAL EVENT COVERAGE:
High School National Invite: 6/16-17 - Salt Lake City, UT - Sam Hotaling, Katie Cooper, and Cullen Clark!

(Team Packages Selling Now!)




WU24 Team USA 2023: 7/2-8 - Nottingham, UK - Kevin Leclaire!
Masters Championships: 7/21-24 - Aurora, CO - Jeff Bell and more to be announced!

(Team Packages Available Soon!)
International Club Championships: 8/4-6 - Aurora, CO - Sam Hotaling 


(Team Packages Available Soon!)
Youth Club Championships: 8/5-7 - Aurora, CO - To be announced!


(Team Packages Available Soon!)
...and more in the works!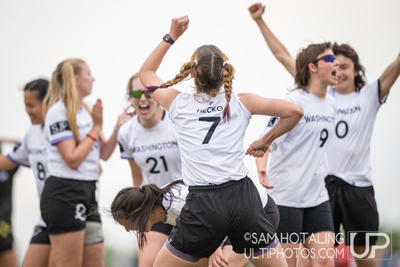 Looking to build some great job experience working with the sport you love?
Learn more about Ultimate photography, website management, social media marketing, and communications by interning with UltiPhotos. We have paid internship openings for a few good candidates to help us keep everything running smoothly.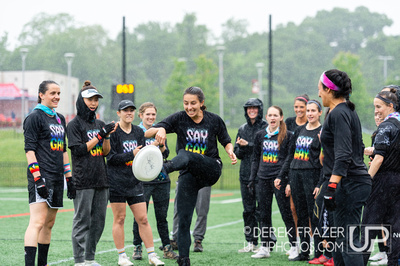 Check out all our Official Event Photography coverage since the beginning of May!
...and see the rest of the ev
ents we've covered in
2023
here
.

The UltiPhotos Team