DESPICABLE SALES GRU AND GRU…
…AND IT NOSES AHEAD IN CHARITY STAKES
WORKING PARTY TO STUDY DEA
ANTI-PIRACY SETBACK IN OZ
REVOLVER TAKES A NEW ROUTE…
…REVEALS WEDDING JOY…
…AND GETS APPY FOR 'HOOD
2ENTERTAIN TUCKS INTO DINNER
HBO'S 'TREMELY STRONG RELEASE
WITNESSES GROW FOR KILLING
REEDS MUST
HOBBIT OF AN EXCLUSIVE
WINDOW OPENS UP
FLISPIDE EARNS MORE PRAISE
GLOBAL FIGURES REVEALED
QUOTE OF THE WEEK
RELEASE OF THE WEEK – THE ONLY WAY IS ESSEX
AT THE MOVIES
SITE OF THE WEEK
TWEET OF THE WEEK
TRAILERS OF THE WEEK

If you can't read this newsletter or see the ads, please click here
---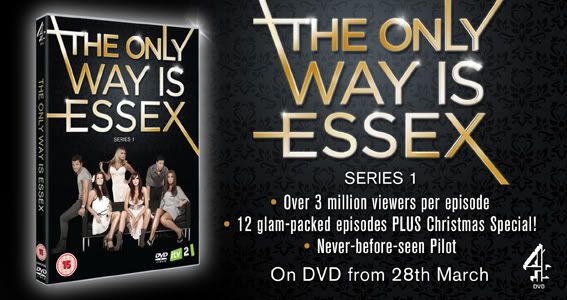 ---
It Was A Good Week For… Despicable Me, off to a strong start

It was a bad week for… The ongoing fight against piracy, as ISPs mean battles are not going according to plan… And anyone whose Internet connection has been down all day and ened up wandering the streets trying to find somewhere with Wifi (ie us)

Ask around and many in the industry will tell you that while business has been OK, and there have been some notable successes, the market's been lacking a big hitter at retail in 2011. All that has changed this week with the arrival of Universal's animated hit Despicable Me on DVD and Blu-ray. Aided by a campaign that included bespoke elements for many retailers, the title should sail past the 400,000 for its first week sales and is currently on a par with Up, released during half term week in 2010. What makes it all the more remarkable a performance is that Despicable Me took £20 million at the box office (an impressive figure for Universal's first major foray into CGI animated family features), significantly less than the Disney Pixar tale. "It should be the best converting title in this genre for a few years," said Universal marketing director Karen Charalambous.

It was good too to see the title doing its bit for charity, as a joint initiative between Sainsbury's, Universal and Comic Relief helped not only the release but is expected to substantially boost the charity's coffers too. Sainsbury's is the grocery partner for the fundraiser, and an exclusive Comic Relief version of the title, complete with sleeve featuring one of the film's minions sporting a red nose, was produced. An impressive 50 pence from each DVD sold at the supermarket's stores was being given to Comic Relief too, a fact highlighted on the TV spots (see them here). The UK sought permission from the film's producers to ensure their involvement and to create the sleeve, a process that saw them having to explain not just the concept, but all about Comic Relief too. "It was one of those wonderful big ideas that you don't think you're going to get away, and took a lot of hard work and effort from everyone, but it's worked," said Charalambous. It was part of a raft of Sainsburys activity, and as well as Despicable Me, there is also Monday's release of another Sainsbury's exclusive, Red Nose Day 25 Monster Years, a compilation put together by Universal and Comic Relief and featuring highlights of the fundraiser over the years. It will sell for £5 in stores. Sainsbury's Matt Newman said: "We are really excited to be working with Comic Relief on both this fabulous exclusive release and Despicable Me, and hope to not only deliver something our customers really engage in, as well as, of course, raise loads of money for a fantastic cause."

Potentially damaging news on the Digital Economy Act front, as the government continues to prevaricate on the matter. Coalition culture secretary Jeremy Hunt, he of the mispronounced name on the BBC (and we will leave it at that) had already referred the part (Section 17) that is proving the most controversial – the one which allows for websites accused of illegal filesharing to be blocked – to OFCOM. ISPs such as TalkTalk have voiced concerns, including the fear they may be liable to legal action from sites they block. This week saw a meeting between rights holders and the likes, to investigate the issue and Hunt has now agreed to set up a working group to find what is being dubbed a plan B to avoid potential litigation. One attendee, quoted in The Guardian, said: "It is agreed that what is needed is a plan B, or at least a plan that works alongside section 17 which would be the legal backstop. We want to look at how ISPs and rights holders can work together." Among the ideas mooted is that right holders will cover the ISPs for any legal action, putting the onus back onto them. The working group will consist of rights holders, ISPs and search engines, all of whom were, Hunt said this week, inextricably interlinked.
---
---
This news comes as the global anti-piracy war suffered another damaging defeat in Australia. Major Hollywood studios, including Disney, Fox, Paramount and Warner, and others were fighting against a decision that Internet service provider (ISP) iiNet was not responsible for its customers illegally downloading films. The original suit said that iiNet was tacitly allowing its customers to use BitTorrent software to download films illegally. The lower court disagreed, and this week the Federal Court upheld its decision.

On to something a bit more fun now, and with its homegrown urban spoof film Anuvahood currently one of the most anticipated films of the year (see below for more), ever-growing independent Revolver is gearing itself up for one of its busiest years yet and this week it launched a new initiative that is replacing its email newsletter. Take Down is a monthly filmed version of the newsletter which will replace the old version. Presented by Georgia Lewis Anderson, who interviews some of the biggest names on the urban music scene for SBTV, it previews forthcoming theatrical and DVD releases from the company, profiles the bigger releases (Anuvahood's Adam Deacon is interviewed) and features trailers and clips from titles due in the month ahead. Revolver's Justin Marciano said: "We continue to strive to improve old models both in how we release films and also in how we communicate with consumers and trade partners. Take Down is the first of a number of revolutionary marketing developments we have planned for 2011, all of which confirm Revolver's place as one the UK's most innovative distributors." See it here.

There's been a flurry of activity at Revolver this week. In the run-up to what is seen by many as being the event of the year (the Royal Wedding on April 29), the company has announced that it will be releasing William & Kate, the US-backed feature film tale of their "fairytale romance". The title has already garnered press coverage this week in assorted newspapers, and after inking the deal to release the 90 minute film, the independent has announced it will be released when wedding fever is set to be at record levels, in the week before the nuptials. Revolver's sales director Steve Staniland said: "The interest in William and Kate is already huge and we're looking forward to releasing a high quality film that will undoubtedly satisfy the unprecedented appetite for what is the biggest event in the UK in years. This telling of the 'Love Story of the Century' will appeal to audiences of all ages."

And lastly from Revolver, the company has also this week launched a groundbreaking cross platform app for its forthcoming UK urban comedy Anuvahood. The company's own production has already drawn huge interest (see previous newsletters, but its trailer has drawn 250,000 views on youtube and it has amassed 40,000 Facebook friends) and the new app, available for Apple, Android and Blackberry (from their respective stores), is certain to further the bizz about the film, written and directed by Adam Deacon, star of Kidulthood and Shank. The app offers audio clips, a live Twitter feed, an urban-themed quiz and the trailer. Revolver's Justin Marciano said: "This app will help us to reach out across both our solid core young fan base and to the wider film-going audiences who are increasingly engaged with film marketing campaigns via online and mobile interaction."
---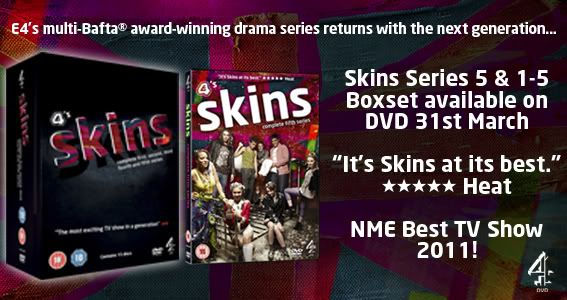 ---
This week on the website: A look at Warner's new apps, some free stuff we've been sent, interesting trailers, ads and clips and loads more. As ever, for more, click through to www.theraygun.co.uk
You can't have failed to have noticed the publicity campaign for Friday Night Dinners, the new sitcom due to begin transmission on Channel 4 tonight. The show boasts an impressive pedigree, taking in writer Robert Popper, who's CV includes work as a script editor on Inbetweeners, producing on Peep Show, writing and starring in the excellent Look Around You and work as a commissioning editor for comedy on Channel 4; Inbetweeners star Simon Bird, Tamsin Greig from Green Wing and, more recently, Episodes and more. 2 entertain has bagged the home entertainment rights to the programme, and is planning to release the series on April 4. 2 entertain's Caroline Fleming said: "Friday Night Dinner has fantastic comedy credentials. A combination of a brilliant script and talented cast makes this funny well observed series a real comedy gem and the planned marketing and retail support is set to deliver a strong DVD performance." You can see a clip here

Sky Atlantic continues to wow viewers and give the likes of HBO free advertising for its forthcoming releases. Latest to join the channel's line-up is Treme, which can proudly boast to come from the creators of The Wire, one of the most talked about box sets of recent years (and certainly one of the most consistent sellers). HBO has this week confirmed that the title will be arriving in stores on April 18. And, as noted here before, the fact that it is currently only available to Sky subscribers means that while its viewing figures may have been relatively low, demand will be huge. HBO's Ian Fullerton said: "
It's great to finally be getting our new shows out on DVD. Now Sky Atlantic has launched, our release schedule is filling up rapidly. Treme is a great show to kick off with - and that will be followed swiftly by new comedy Bored To Death and the second season of In Treatment. Plus Big Love, How To Make It In America, the new season of Entourage and plenty more. The flood gates have really opened."


Of course, everyone's looking for the next big TV box set hit and you could do worse than look at Arrow's forthcoming The Killing for more. It's already being talked about in those same hushed, reverential tones as the Baltimore drugs and cops saga. Witness as evidence a recent Sunday Times article that drew comparisons between The Wire and The Killing, even if they are worlds apart, with the latter being set in Scandinavia. But the way the series build, both in terms of plot and word of mouth, is remarkably similar. The Killing is airing on Saturday nights on BBC4 but is pulling a far bigger audience than the channel normal commands. Arrow is now readying itself for the release later in the spring, and we're certain to be covering it in more depth later, but in the meantime, as Arrow's Tom Stewart noted: "The Killing has definitely broken through the mainstream and audience who hasn't really bothered with BBC4 is now talking about this series every Monday morning."

Some more acquisitions news now and High Fliers new head of acquisitions Duncan Stripp, the former Blockbuster staffer, has unveiled his first signing for the independent. The Reeds, which, from its synopsis sounds like it has at least some elements of Deliverance, albeit set in the Norfolk Broads, as a weekend boating trip for a group of 20-somethings turns into a nightmarish journey… Stripp said: "High Fliers is very proud to be associated with this brilliant new British thriller, which we will release later in 2011, and to continuing our relationship with Altadena Films." Altadena's Ildi Toth Davy added: "The new British thriller The Reeds is in very good hands with High Fliers. The company's knowledge of its audience coupled with its understanding of the genre makes The Reeds a perfect fit. We are sure that its enthusiasm for the title will make for a very successful release."


---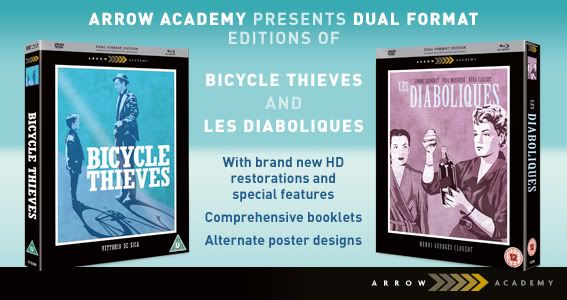 ---
Fledgling website kidzcoolit.com, run by industry veteran Nick Gibbs McNeil (and family), which lets kids have a say about what they think of product, is celebrating something of an exclusive this week. The home entertainment friendly site has landed an exclusive interview with Robert Kazinsky, currently working in the fothcoming Peter Jackson epic The Hobbit. He is quizzed by some of the site's contributors, aged between three and 12 years old, and reveals his thoughts about, among other things, crackers with Chinese food and, of course, the forthcoming epic. See it here

One of the more intriguing titles that's come across our desks recently is Ink, a low budget thriller from 4 Digital Media and the fascinating tale behind. Ink became a genuine Internet phenomenon in the US and has gone on to become a home entertainment hit. The independent is now planning to release the title over here on April 25, and has begun work on creating the same kind of buzz around its UK release. The US trailer has been viewed more than 1.6 million times and despite its low budget, it has drawn comparisons to the likes of Inception. See more of it here.

Independent label Third Window Films has been busy of late, with a flurry of activity. It organised East Winds, A Third Window Film Festival at Warwick Arts Centre in the Midlands, aimed at broadening the appeal for its East Asian fare. As well as screening some of its catalogue the label also sold some of its wares, alongside those of loosely aligned label Terracotta Films. In addition, the company also had talent over to talk about their films, including Confessions Of A Dog director Gen Takahashi, whose film was also aired at the ICA in London, and composer Gabriele Roberto, who write the score for Memories Of Matsuko, released on Blu-ray by Third Window during its busy February. The company also had another film, Confessions, earning a well received theatrical release, while it also inked a deal to release another Japanese title, Sawako Decides, a comedy that is due for release theatrically in the summer followed by DVD. Oh, and there's also the matter of the Confessions Of A Dog DVD, with hand-inserted film strips, two films screening at Glasgow's Frightfest and its next theatrical, Cold Fish.

We at The Raygun have long sung the praises of the BFI and, in particular, its wonderful Flipside label (for us eulogising at length, see feature on our website here ), so it was good to see PR continuing for the imprint, which exposes the long forgotten, seedier underbelly of British cinema (and a lot more besides). As well as a major feature in underground music fanzine Faith (we had to say that because we penned the piece) recently, today's Independent was also singing the praises of the label, with a major piece on its excellent releases. For more of the feature, see here.

Despite the relentless bashing of the press, who seem to think that anything that doesn't show double digit growth is declining or plummeting, there was some cheer for the studios this week, as figures released by the Motion Picture Association of America (MPAA) showed that global box office rose to a record total of $31.8 billion on 2010. Much of the growth came not from the US, or domestic, box office, which was relatively stagnant, but from overseas, which grew 13 percent to $21.2 billion.

Seeing as we're on some global box office figures, it's interesting to note that the Independent Film & Television Alliance this week released its list of the world's highest grossing independent films. Top of the pile was The Twilight Saga: Eclipse, which hauled in $562.8 million globally. It was followed by Resident Evil: Afterlife and The Expendables. Others included Red, The Book Of Eli and Dear John.

---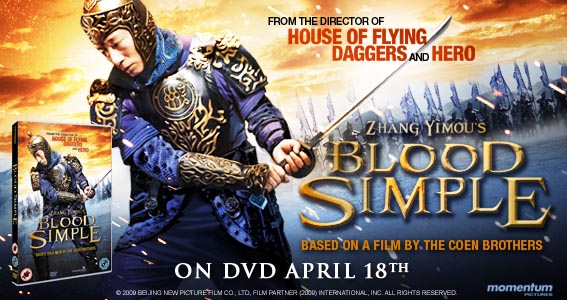 QUOTE OF THE WEEK
"While I don't think there's going to be a mass migration from Netflix, Amazon had a large base of Prime customers (estimated at about 5 million subs), and can leverage its large cash flow from its ecommerce business; making it very formidable competitor. At the very least, Netflix no longer has a near monopoly on subscription VOD." US analyst Edward Woo, from Wedbush Securities, discusses Amazon's launch of a streaming service, offering 5,000 films and TV programmes to its $79.99 Prime customers in America.

RELEASE OF THE WEEK

It may be a relatively speedy release, but 4DVD is pulling out all the stops for its March bow of cult ITV reality show, The Only Way Is Essex. The DVD was featured on Alan Carr's Chatty Man programme this week, and, in case you haven't noticed, the programme gets almost daily coverage in the tabloids. 4DVD's Lucy Bulmer said: "We hope that with the massive hype (and marketing spend) around the Series 2 launch on ITV2, we can benefit from some great brand awareness in the run up to our Series 1 DVD release. We're working very closely with [PR agency] MME and ITV for the release. The set in Essex, where all the cast live and hangout, is pretty much an open ground for journalists to visit – so along with the talent, the places featured in the show are also accessible, which is great for coverage. We've got some fantastic ideas we'll be exploring, including competitions to meet Mark Wright and visit his club, Deuces, offering vouchers to Amy Child's Beauty Salon as well as sourcing and using vajazzle too. Lakeside Shopping Centre is celebrating its 21st birthday this year and is in the heart of Essex, so we're looking to organise a DVD launch event there with cast members in attendance. The stars of the show are really in demand at the moment and very enthusiastic about working with 4DVD to maximise hype around the Series 1 DVD release."

AT THE MOVIES
An impressive bow from Universal's Paul, the latest Simon Pegg and Nick Frost outing, that pulled more than £5.5 million in its opening frame, although it did include figures for a whole week - the film opened on February 14. Elsewhere, family fare is strong thanks to the half term holidays, new entries Big Mommas Like Father Like Son (£1.4 million) and Justin Bieber's Never Say Never (more than £800,000) joining hits such as Gnomeo And Juliet (£6.4 million), Yogi Bear (£3.9 million) and Tangled (£15 million plus). This week's update for The King's Speech – £37 million plus and counting.

This week's remake news: latest title said to be up for a new version is The Bodyguard. Yup, it's less than 20 years since it was released, but Warner is said to be readying for a new take on the Kevin Costner and Whitney Houston starrer that took more than $400 million worldwide. At this rate, 2010 films will have remakes at cinemas within a couple of years…

Charlie Sheen news of the week centres on the fact that he is fresh out of rehab and now said to be lining up a third Major League film, more than 20 years after the first made its bow. It will resurrect his Ricky Wild Thing Vaughn character alongside those of co-stars Wesley Snipes and Dennis Haysbert. We're guessing production and anything concrete will have to wait until Sheen gets out of chokey…

More versus, or rather Vs news, as another cracking title is set to make its way to the market. Zombies Vs Robots is a comic book title whose rights have been snapped up by Sony Pictures. The story of a robot army engaged by the last survivor of a zombie epidemic is the latest in a growing trend of match-ups. Never fear, the comic comes from he same home as the original 30 Days Of Night comic book, so we can't wait. Although we might have preferred the sequel to the comic, the even-better-titled Zombies Vs Robots Vs Amazons.

SITE OF THE WEEK
We liked this one set up to support Universal Playback's release of the ninth series of Spooks. Try it out at www.becomeaspook.com

TWEET OF THE WEEK
We'll be following the Oscars via Twitter on Sunday night and Monday morning, as well as updating regularly with reviews of EVERY film we watch, all done in our own unique style… Follow us at
http://www.twitter/theraygun

TRAILERS OF THE WEEK
Seems like this sequel has come around supremely quickly, but it's enough to get the kids excited… http://trailers.apple.com/trailers/fox/diaryofawimpykidrodrickrules/

A proper teaser, in that it gets you excited about the film, without revealing anything about what happens… We'd be even more excited if we knew when Memorial Day was.*
http://trailers.apple.com/trailers/wb/thehangoverpart2/
*We do really. It's May 30. It opens a few days before that, May 27, in the UK…

This one has sent the Internet into overdrive (us too…)
http://video.aol.com/aolvideo/moviefone/source-code-trailer-no-2/799912571001

We loved Bad Santa. And if Bad Teacher, as judged by this massively NSFW trailer, is half as good, it'll be ace…
http://www.youtube.com/watch?v=6Pj1IPRy4FA&feature=player_embedded


To subscribe to The Raygun newsletter, please email

info@theraygun.co.uk
with subscribe in the subject matter
To unsubscribe, email

info@theraygun.co.uk

with unsubscribe in the subject
For editorial or advertising queries, contact

tim@theraygun.co.uk