Last week's Wall Street Journal had an interesting story on freshmen GOP lawmakers and the clout they are wielding thanks to a slim 17 vote majority in the U.S. House of Representatives. A collection of a dozen freshmen GOP members have found that they can not only thwart the Democrats, they can thwart their own party leadership if they have the courage of their convictions. The story focuses on one Thomas Massie, a Kentucky representative, and the differences he and the other eleven freshmen are making. The Farm Bill was one example given, the small clique stood their ground and received some conservative amendments. Next up is the immigration bill and the debt limit.
Bridenstine is mentioned twice in the story alongside Ted Yoho of Florida as being one of the two freshmen that defeated an incumbent Republican. Bridenstine is mentioned again later in the story which led to the need to write this article.
The small group first kicked up their heels with the Speaker election where they formed the largest opposition block in recent memory against their own party. They didn't come close to defeating Boehner but they certainly got his attention. The article quotes the chairman of the Democratic Congressional Campaign Committee as saying "You have the far right worried about the far, far right and pulling the entire party out of step with the Independents." Right, like anyone is stupid enough to believe a Democrat when he labels Tea Party politicians are far, far right. When a politician tells you something the first thing you do is ask yourself "what is in it for him if I believe what he says?"
Where Bridenstine raised our eyebrows was in a description of a March legislative vote where Bridenstine went against the freshmen GOP clique on a budget blueprint bill after House Budget Chairman Paul Ryan spent an hour convincing Bridenstine to turn his back on the maverick GOP freshmen. The story recounts that during the voting House Armed Services Chairman Buck McKeon sat next to Bridenstine during the vote to prevent others from lobbying him to rejoin the opposition. Bridenstine was quoted as saying the Ryan plan " was the best that we could do."
Congressman Bridenstine, the slippery slope begins when you compromise and abandon those that brought you to where you are. You are flirting with betraying your constituents and supporters that worked so hard to put you in office by trading your power for access to the House leadership. Your small group of maverick freshmen learned early on that it just takes a handful of rebels to make a difference, out of 435 total House members it just takes a dozen that will stand together to change the way the House works, just 3% is enough to push the ball into the conservative direction or deflect it there. But you allowed the House leadership to strip you of your power and even worse, you became their spokesperson when you said it was the best that could be done.
You will be expected to stand your ground when you go back to Washington D.C. regardless of the pressure or logic they array against conservative forces. You aren't there to gain personal power or garner national attention; you are there to represent the voters that put you in office and the activists that spent their time and money getting you elected. Don't think that you were voted in because you were so smart and talented; think that Sullivan had lost the support of the people just like you will lose the support of the people if you back down from conservative principles. Remember that we don't have to win to be successful if we push for recorded votes on conservative issues. The voters can take those recorded votes and know who to return to office just fine without you. Don't swallow the leadership's Kool-Aid, spit it back at them and stick with the mavericks and make a difference.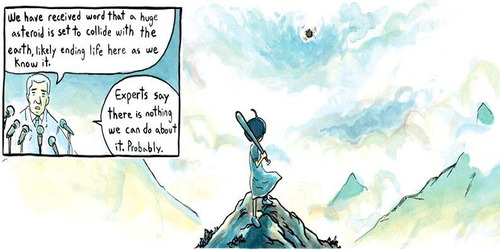 Here is another Senator with a long career who can't decide on which side of the fence he sits. Granted the Senator is term limited, why doesn't he go out fighting for the people he represents? If he's not willing to fight for the people, why doesn't he resign and go back to his farm now? Let the constituents get someone in that will fight for them.
Typical of the Senators pronouncements is this press release Oklahoma State Senate – Press Release (Printable Version) . Here we find the Senator praising a committee that reviewed various agencies in the state, at tax payers' expense, and he reports absolutely no results from the committee. There is no substance to the report. Why bother making the statement if you're not going to add some substance to back it up with.
We next did a simple Google search of Senator Anderson to see what information was available about him on line. The first article we found of interest was this Oklahoma State Senator Patrick Anderson Seeks to Block Agenda 21. This bill was not even heard in Committee this year. It seems the Committee chair, who happens to be an environmentalist, thinks that Agenda 21 is just a conspiracy theory. If you have followed this newsletter, there have been many articles about these quoting references to actual UN documents on this subject. People need to understand that this is an agenda to remove people from their property and turn it over to environmentalists.
We also found this article about the budget. We object to in his statement that the state of Oklahoma has a balanced budget amendment. We think that the state funds are being mismanaged, leading the state into debt by borrowing. Nowhere in this statement does Anderson address the thirty seven percent of our tax dollars going to corporations as tax incentives. That is over two billion dollars a year in tax money paid to corporations. Nothing our legislators can say or do can justify their payback with tax payers' dollars for corporate donations to their campaigns. We can all thank the Oklahoma State Chamber of Commerce for this arrangement and all of our legislators for allowing it to continue.
We next looked at the Ratings and Endorsement pages. As Senator Anderson has been in office for a while, we had some good information to look at. Here is some of what we found.
2012 Oklahoma National Federation of Independent Business 100%
2011 Research Institute for Economic Development 83%
2010 Research Institute for Economic Development 83%
2009 OkWatchdog Position on Consumer and Patient Advocacy 59%
2008 Oklahoma Center for Consumer and Patient Safety 76%
What these numbers tell us is that during the election cycle he pays close attention to both the business and the consumers in his district. Things tend to fall off sharply after the end of the election cycle.
2012 Oklahoma Sierra Club 60%
2010 Oklahoma Sierra Club 71%
2009 Oklahoma Sierra Club 86%
This steady decline in the numbers tell us that Senator Anderson has seen the destructiveness of the environmental movement in action. Further proof of that was his introduction of his anti-Agenda 21 bill this pass legislative session.
20012 NRA Candidate Position on Gun Rights 92%
Looking at his Ethics Committee reports we found that he didn't accept out of state donations but we do take exception to his taking a donation from George Kaiser. You all remember him. He's the campaign donation bundler for President Obama. A good Conservative Republican would return that donation.
On the Corporation, Political Action Committee, Unions and Special Interest Group side of the house is a different matter. Here is some of what we found.
Oct. 26, 2011 Oklahoma State AFL-CIO PAC $1,000.00
Nov.03, 2011 American Electric Power $ 500.00
Nov.07,2011 Citizens For Justice $1,000.00
Nov.23,2011 Oklahoma Hospital Association PAC $1,000.00
Dec.,22,2011 Working Oklahomans Alliance $1,500.00
It goes without saying that the AFL-CIO is a union and they are trying to buy influence. American Electric Power is a company out of Cincinnati, Ohio, that just happens to own PSO here in Oklahoma. You can see a map of their current territory here. They are trying to buy influence because they are looking to expand. The Citizens for Justice is actually a bunch of defense attorneys who try to influence legislation at the Capital.
The Hospital Association is hard after the legislature to pass Obama Care. If you look at the financial records of most of the politicians you'll find donations from many medical PACs to all of them. Senator Anderson is no exception. Why would any Republican politician accept a donation from the Working Oklahomans Alliance unless they were not aware that this is the new name A.C.O.R.N. took when it disbanded a few years back.
We find fault with the Senators decision to vote yes on SB 640 during this last legislative session. As an attorney we know he's fully capable of reading these bills and understanding the implications in them. He's been in office long enough to know that the citizens of Oklahoma soundly rejected Obama Care. SB 640 was nothing more than a back door method to impose Obama Care in Oklahoma. If we can see it, surely the well trained eyes of an attorney could see it.
Although Senator Anderson is term limited we hope he completes his term in office with the vigor and tenacity that he gives his clients at trial.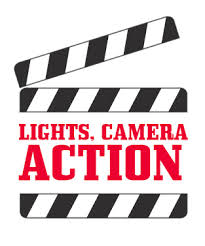 Illegal Immigration TV Series Casting Continues
We are close to having all the slots filled for the Al Jazeera sponsored documentary series on illegal immigration but one demographic is missing so we are asking our readers to help out with finding the final participant. Specifically we need a mid twenties conservative women that has a passport, can travel for about a month starting in mid September, and is outspoken and passionate on the issue of illegal immigration.
The slot pays very well, over a thousand dollars a week, along with travel expenses. The participant would be traveling along the U.S./Mexico border on the American side for a few weeks then would cross over to the Mexican side for a few weeks. Appropriate security is provided by two companies with worldwide warzone and anti terror experience.
Why is it some important that we participate? Because we have a shot at providing someone that is articulate and passionate about our conservative views and as this will be a nationwide broadcast on a new network the show will reach millions of people that are outside our normal "choir". Or we could stand down and let Billy Hayseed represent millions of conservative Americans.
If you fit the demographics, mid twenties and female, and have strong anti illegal immigration views please contact us by replying to this newsletter ASAP. We want a woman that is mature and can think on her feet because there will be millions of young women out there watching that can relate to her based on age and gender. You just can't find a better way to make a difference on illegal immigration than participating in this project.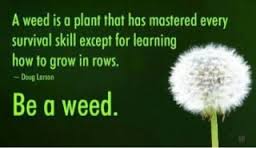 Just Who Do You Think You Work For Mr. Politician?
Why is it that when politicians start their final term in office due to term limits, they always seem to turn against their constituents? Senator Cliff Aldridge is no exception. The hubris of this man even went to the point of this Sen. Cliff Aldridge (R) Okla. strong-arms disabled woman by literally bringing in guns!! - YouTube. Now we don't necessarily agree with the subject matter that this constituent wanted to talk about, but this is still no way to treat a person that helped to get you elected.
We next went to www.votesmart.org to look at his ratings and endorsements section. Here is an example of what we found.
2012 Oklahoma National Federation of Independent Business 100%
2011 Research Institute for Economic Development 84%
2010 Research Institute for Economic Development 100%
2009 OkWatchdog Position on Consumer and Patient Advocacy 63%
2008 Oklahoma Center for Consumer and Patient Safety 53%
Judging by this, the only time he has cared for anything is during election season and then it was about caring for business. He has never cared about the consumers or patients.
2012 Oklahoma Sierra Club 17%
2010 Oklahoma Sierra Club 67%
Oh, dear….looks like he upset the Sierra Club somehow. Probably a good thing though.
2008 Oklahoma Institute for Child Advocacy 60%
2007 Oklahoma Institute for Child Advocacy 50%
We next went to www.ok.gov/ethicscommitte to look at his campaign finances there. As with almost every single senator we have reviewed to date, we found out of state donors to his campaign.
Like most political candidates, he accepted funds from Political Action Committees, unions and other special interest groups. Although he is not eligible to run for another term in the Senate, he has not shut down his campaign coffers and has continued to collect campaign donations throughout the years after 2010. Here are a few examples.
Jan. 20, 2010 Okla. Society of Anesthesiologist PAC $1,000.00
Jan. 20, 2010 Oklahoma Medical PAC $2,000.00
Feb. 01, 2010 OKC Firefighters Assoc. PAC $ 250.00
Jul. 14, 2010 Cox Communications Oklahoma PAC $1,000.00
Jul. 21, 2010 Devon Energy Corp. PAC $3,000.00
That ought to be enough to make you wonder who he works for, the donors or the constituents.
We next did a simple Google search on Senator Aldridge. The first article up was a Wikipedia article. Judging by this article, the senator spends all his time working as a senator. He has no other job outside of the Senate.
We next found this letter from the Council on State Taxation . This letter is another way for the Oklahoma State Chamber of Commerce to apply pressure on the senator for his cooperation. Is this the type of person we really want in government. How deep does this corruption go?
One of the bills debated in the committee he sits in, the General Government Committee, was Senate Bill 36. This bill was labeled as a local control bill, but was anything but. In fact it ceded control to the federal government. You can read the bill here.
A review was completed by the CDC on tobacco laws in 2010. It indicated that Oklahoma had some of the toughest restrictions in the country already in place. How much more do these idiots want from us? For those of you interested you may see a copy of that report here.
The state already protects customers by requiring businesses to install what amounts to a BSL 3 area for smokers. These are expensive, negative pressure, separate ventilation system rooms for smoking patrons. Is more really needed?
In the end this bill was defeated in committee. The idea that it was even considered when so much important items were left unseen is indicative of the waste of time that these alleged legislators spend their time on.
We next took a look at the voting record for Senator Aldridge since the 2010 election on subjects that were important to Oklahoma voters here is what we found.
HB2171 Obama Highway Bill, Voted Yea Liberal
HB 1953 Governors Quick Action Fund, Slush Fund, Voted Yea-Liberal
HB 2169 Obamacare Funding Voted Yea Liberal
SB 154 21st Century Quality Jobs Act Voted Yea Liberal
If you add the three times he voted for different ways to bring Obama Care to Oklahoma against the will of the people this year, that gives Senator Aldridge a RINO index score of 20%. A conservative he's not. We've proven that he favors business over the welfare of children and patients. We've proven that he could care less about constituents visiting his office. How much more do we need. This man has only one more year left in office. He would be doing us all a favor if he would just resign now.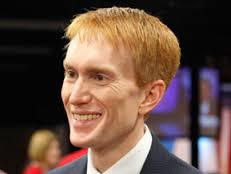 Another Shot at Dunking Bobo the Clown
Congressman Jim Lankford will be holding two town hall meetings next week and we need a lot of patriots to show up and singe him a bit on illegal immigration, the NDAA vote, spending, and the NSA spying scandal. Lankford has been a disappointment on many issues and has appeared to have developed a bad case of Potomac fever.
Here are the town hall details:
Tuesday August 13, 2013, Time: 6 p.m.Where: 12777 N. Rockwell Avenue, Oklahoma City, OK 73142
Tuesday August 20, 2013 Time: 6 p.m. Where: 113 N. Main Street, MCCloud, OK 74851