IN THIS ISSUE:

---
Sponsors this week:
The Carpenter Shop
358 North Rockwell
OKC, Ok
405-942-2644
The Carpenter Shop is a full line cabinet and countertop shop that travels all over the state building dream kitchens for discerning customers
okcgunshow.com
okcgs.com
Claude Hall has always take care of the Tea Party and the Ron Paul activist community at his gun shows.
His next OKC dates are:
May 19th - 20th,
July 14 - 15th,
Oct 6 - 7th
Nov 17 - 18th
Dec 15 - 16

This guy is a Noble Oklahoma based company that has great prices on electronics of all types and inexpensive toner and ink for your printer.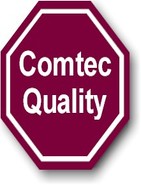 Comtec provides residential and commercial security systems in Oklahoma.
There is only one thing you really need to know about Comtec's quality and pricing, they do not require a contract for their services.
Customers are free to walk away if their service isn't top quality.
Rodent ResistantChicken Feeders!
$50 + Shipping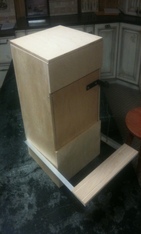 Advertise Your Business, Event, Or Service Here!
$25.00 per week, tens of thousands of Oklahoman
impressions every newsletter
Rep Shumate married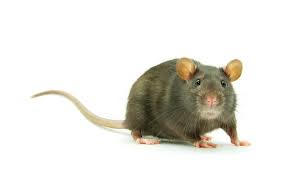 Larry Birney Story Part II
Last week we covered the update in the Larry Birney story that covered the back story on the resignation of the former CLEET director. CLEET has kindly offered to provide the final administrative order that covered the Larry Birney investigation which we will go over in a future newsletter.
We also inquired into what information was available on the Eli Jarjoura case. Jarjoura is the reserve Oklahoma County Sheriff Department officer that is embroiled in a Qui Tam lawsuit in federal court over allegations of Medicaid fraud linked to his Bright Smiles dental practices. CLEET has even offered to provide a blank version of what is called an "Agreed order to compel" to ensure a successful transfer of documents while complying with state law.
What is interesting is that CLEET had provide an extensive rundown on the legalities of access to police officer records without using a court order and a great description on exactly what a peace officer can be held accountable for and the process required. And lo and behold there is an Oklahoma statute that allows removal for moral turpitude. CLEET said that moral turpitude isn't easily defined in a statute but that the definition changes as societal norms change but it normally pertains to what a community would find shocking. Adultery was once considered a moral turpitude crime, cheating a widow would certainly be still considered a moral turpitude crime, so if Eli Jarjoura is found guilty of Medicaid fraud in his Qui Tam lawsuit he could certainly face a CLEET investigation and be stripped of his peace officer status. Recall that one of the allegations in the federal Qui Tam/Bright Smiles lawsuit was the alleged unnecessary dental work on a small child, paid for with taxpayer dollars. If that doesn't reach the standards of moral turpitude then there are none.
Now you know that the Sooner Tea Party is a fan of any government agency that is looking out for the common good and standing up against special interests so when we heard that CLEET is promoting a bill before the legislature that would increase accountability in law enforcement we were quite pleased. It seems that currently a security guard is subject to discipline if an "entry of a final protective order" is filed against a security guard but not if a final protective order is filed against a police officer. CLEET's position is that the standards should be as strict concerning police officers as they are for security guards. I do believe that such a change would increase the credibility of all police officers and would be a good step forward for the state.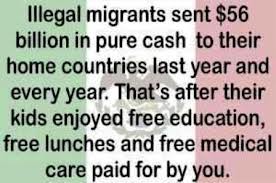 HB 1804 Upheld
State, Local, and County Public Works Contractors
Must use U.S. Workers
The IRON organization sent out a newsletter on HB 1804, the law championed by former Representative Randy Terrill. HB 1804 has passed another constitutional test after being found constitutional by a federal judge. A lengthy legal battle ensured between Oklahoma taxpayers and the Oklahoma City Chamber of Commerce, the Tulsa Chamber of Commerce, the State Chamber of Commerce, and the U.S. Chamber of Commerce. Why would these Chamber of Commerce organizations waste countless hard earned tax dollars defending a law that is supported by the vast majority of Oklahoma citizens? They do because they want the revolving door to remain open, constantly refreshing the alien hordes that keep labor rates low including the labor rates of legal U.S. citizens. The illegals are also adverse to reporting health and safety violations along with labor laws like overtime, mandated break times, even minimum wage laws.
The ruling is the third portion of HB 1804 to be upheld, one that requires public entities to use electronic employment authorization services such as E-Verify. Such systems provide proof of a worker's U.S. citizenship that can be included in public work bids and as the statute went into effect in December there is no excuse for the Oklahoma Labor Department and all state, local, and county agencies to begin requiring the documentation for every single worker associated with the public work or supporting the company doing the work.
But the associated Chambers of Commerce will not stop despite the federal court order and will do their best to overturn the law using legislation. The Chamber businesses won't like paying decent wages to legal workers nor will they like the increased payroll taxes paid along with the increased wages required to staff their companies. No longer will the illegals be allowed to take American jobs at lower wages and file withholding forms listing a half dozen children to prevent the state and federal government from withholding taxes.
IRON is asking that we all contact our public officials and ensure that HB 1804 is enforced and strengthened. Here are the contact numbers. You can find who your state Senator and Representative are using the links at the bottom of each newsletter.
Oklahoma Legislature
Representative HOUSE 1-800-522-8502 405-521-2711
Senators SENATE 1-800-865-6490 405-524-0126
Attorney General Scott Pruitt 405-521-3921
Labor Commissioner Mark Costello 405-521-6100
Governor Mary Fallin 405-521-2342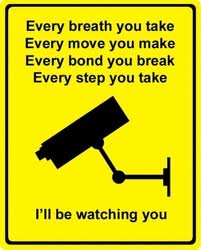 Interesting Bills to Watch
Repeal of HB 3055
via HB 1562 by Rep. Wesselhoft and Senator Dahm would be accomplished by passing HB 1562. HB 3055 was a massive change in water policy in Oklahoma, driven by special interests that slipped past conservative activists. Like all of these special interest driven bills the idea is to bring us closer to Agenda 21 being forced upon the citizens. What better way than to restrict the use of private land in the name of "water quality" or "conservation". Their idea of progress is to allow no additional use of water than we used in 2012, extending this water use limit to 2060 regardless of future growth.
HB 1562 has passed out of committee and is now in the hands of the Calendar Committee composed of:
Pam Peterson, Chair - 405-557-7341, Don Armes - 405-557-7307, Josh Cockroft - 405-557-7349,
Marian Cooksey - 405-557-7342, Elise Hall - 405-557-7403, Chuck Hoskin - 405-557-7319, Dennis Johnson - 405-557-7327, Fred Jordan - 405-557-7331, Steve Kouplen - 405-557-7306
Jeannie McDaniel - 405-557-7334, Skye McNiel - 405-557-7353, Jason Murphey - 405-557-7350
Leslie Osborn - 405-557-7333, Colby Schwartz - 405-557-7352, Ben Sherrer - 405-557-7364
Jason Smalley - 405-557-7368, Todd Thomsen - 405-557-7336, mily Virgin - 405-557-7323

Their email addresses, copy and paste into your email browser using Bcc:
pampeterson@okhouse.gov, donarmes@okhouse.gov, josh.cockroft@okhouse.gov, mariancooksey@okhouse.gov, elise.hall@okhouse.gov, chuck.hoskin@okhouse.gov, dennis.johnson@okhouse.gov, fred.jordan,@okhouse.gov, steve.kouplen@okhouse.gov, jeanniemcdaniel@okhouse.gov, skye,mcniel@okhouse.gov, jason.murphey@okhouse.gov, leslie.osborn@okhouse.gov, colby.schwartz@okhouse.gov, bensherrer@okhouse.gov, jason.smalley@okhouse.gov, todd.thomsen@okhouse.gov, emily.virgin
@okhouse.go
v
Demand that they put HB 1562 on the House floor for an up or down vote and ask that they themselves vote on the House floor to repeal the 2012 Water Act.
And those Calendaring Committee members will have their vote on HB 1562 used on their 2013 Oklahoma RINO Index score.
House Bill 1940 is named the Schoolchildren's Religious Liberties Act and seeks to ensure that students are allowed to express their faith in school. While it is not appropriate for a school to impose a set of beliefs on children, it is obvious that citizens may express their faith.
House Bill 1487 would prohibit local assistance to United States Armed Forces in detaining Oklahoma residents.
Senate Bill 23 would prohibit the implementation of Agenda 21 policies.
House Bill 1021, which would nullify "Obama Care." Written by Rep. Mike Ritze and Co authored by Rep. John Bennett the bill would nullify Obama Care in the state of Oklahoma as it is outside the enumerated powers granted the federal government. We recall that Justice Roberts reminded us that states are sovereign entities and must act like such on occasion. HB 1021 is to be heard on Tuesday February 19 2013 at 1:30pm in Public Health 412C
HB 1021is a bill that will be counted on the 2013 Oklahoma RINO Index and every single Representative will be held accountable if this bill doesn't pass and they refuse to sign a discharge petition. Get used these boys and girls, killing a bill in committee don't protect your political record at all.
Senate Bill 354, would nullify the Environmental Protection Agency's rule-making authority in Oklahoma.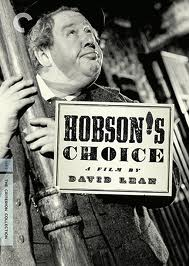 State Superintendent Janet Barresi Draws 2014 Opponent
Mrs. Donna Anderson has given notice that she will seek the State Superintendent of Schools post currently held by RINO Janet Barresi. We were interested in seeing where she stood on the issues.
We next went to her web site at
www.donnaforoklahoma.com
to look at her biography page. As her priorities page was a work in progress we
contacted Mrs. Anderson by telephone and conducted a short interview. We had four questions that we asked. Below is the interview questions and answers.
Q.
Do you believe

in the Common Core Curriculum currently being pushed by the state?
A.
Only in part. The end of the year test for graduation should be replaced with the ACT test. Colleges don't care about the end of year test. Another
example is the test for 2
nd
graders asks too many questions that are beyond their grade level. Also there is nothing in the Common Core Curriculum Standard for Special Needs Students unless you need to use brail or sign language. This makes the system totally unfair to the rest of the Special Needs Students.
Q.
Do you feel that educating our children should be left up to the local school boards?
A. Yes. Too much time is being spent on testing for federally mandated programs taking away from time to teach what they need to know to survive in this world.
Q.
What is your opinion of the states A-F report card on schools?
A. It is basically a good idea that was poorly outlined and poorly implemented. If elected, I would over haul the system to make it a more fair and equitable system.
Q.
Do you feel that the Federal Government is too deeply involved with the state education system?
A. Yes. That's why we see things like Common Core Curriculum Standards and Race to the Top. They are tools to get control of the Education System.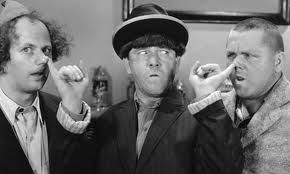 Larry, Moe, and Curly
Barresi and Fallin are Only One Man Short
By the Watchman
You probably wonder what the Three Stooges have to do with this story; well they represent the three branches of government in our state who are trying to pull off the biggest scam on our citizens that we have ever seen. The education program promoted by the triad of the Governor, the Legislature and the Superintendent of Public Education is virtually turning our local schools into a profit gaining system for a few lucky customers and training our children to perform to the likings of the Oklahoma State Chamber of Commerce.
A little over two years ago, we elected Janet Barresi as the Superintendent of Public Education. How did we get to the point where we elected a retired Dentist to become our chief educator? We decided we needed to re-investigate her campaign to see exactly how she became the Superintendent, and see if there were any connections to other state politicians and outside influences.
We started by investigating Superintendent Barresi by going to
www.votesmart.org
. There we found under her Professional Experience the fact that she is a Retired Dentist. We also found that she was a Speech Pathologist with the Norman and Harrah Public Schools. She also is listed as Board President of Harding Charter Preparatory High School. She fails to mention the Charter Middle School she founded. Nor does she give credit to the many educators that helped to develop these schools. Let's face it. As noble a calling as Speech Pathology is, it doesn't exactly prepare you to run a school.
We then went
www.followthemoney.org
to look at the campaign finances from her 2010 campaign. The information indicated that Superintendent Barresi had contributed $722,319.00 to her campaign. We saw this figure and knew that it was incorrect. We went to another source to get a better look at her finances.
We next went to the Oklahoma Ethics Commission site at
www.ok.gov
to look at her campaign finance reports there. There we did find where she loaned her campaign $100,000.00. We also found where it was repaid. This is where the triad comes in though. Among her individual donors are the Governor, Mary Fallin, numerous President and Vice Presidents of companies that are members of the Oklahoma State Chamber of Commerce, who also support a majority of your Representatives and Senators. As you can see, Superintendent Baressi has the backing of a majority of the House and Senate, the Governor and it's all been bought and paid for by the Oklahoma State Chamber of Commerce.
Our investigation followed one simple principle, follow the money. Here is what we found.
These emails indicate that the legislation to change our education program is not being proposed or written by Superintendent Barresi's office, but by an outside group looking to gain a lucrative contract in this state to administer test that are unproven. In fact the program is so unreliable that lawmakers in their own state are taking measures against it. You can read about it here.
Surely this should tell our lawmakers that something is wrong.
We also found where Superintendent Barresi is the Chief of FEE in Oklahoma. Fee is part of the Jeb Bush organization that is pushing the Core Curriculum Standards around the Country. There is a salary that goes along with being the Chief of FEE in a state. That would warrant an investigation by the ethics commission as a violation of her oath of office and of the Constitution of the State of Oklahoma. You can see the responsibilities and duties and the part of a violation here.
Why hasn't this been investigated before? Why has so much power been given to one individual? Why do they want to make her part of the taxing committee?
Doing further research we came across this article,
Extremism in Defense of Mediocrity is Quite a Vice « Jay P. Greene's Blog
. We found out that the man who wrote this blog also worked for Jeb Bush and has a vested interest in seeing that the Common core Curriculum is used throughout the nation. That's enough to call into question the data that he used. How much cherry picking of the data did he do to arrive at his conclusion?
Is there a misunderstanding about the Common Core Curriculum? After reading the following article, I don't think there will be
Misunderstanding
okeducationtruths? Hardly! « okeducationtruths
. The only place that there seems to be a question is in the notification rules. You can read about that problem here.
So that leaves us asking why we are putting these rules in.
That answer is simple. You can go back through our archives where we have investigated our legislators and you will see where we have connected many of them, including Governor Fallin, to the Oklahoma State Chamber of Commerce. Then we found this,
Greater Oklahoma City Chamber - Education & Workforce
. This is the Chambers connection to the Legislators and the Department of Education. We also found additional emails here t
hat connected the Chamber of Commerce, Superintendent of Public Education, the Legislature and Jeb Bush's organization together. This amounts to a takeover for profit of our school system by the Oklahoma State Chamber of Commerce.
I don't know how much more I can emphasis it ladies and gentleman. It's time to put some pressure on your Senators and Representatives. Call early and call often. It's time to put a stop to any further implementation of these common core standards. It's time to stop this unlawful takeover of our schools.
2013 Senate members and House Members
Please copy the block of emails for your contact list so you are able to email all of them and help to inform and educate them before the new sessions begin. Use Bcc to send dozens of email with one email from you to them. This will look like you send each one of them a personal email with only their email showing as the recipient. Please mention the Sooner TeaParty in your emails so they will have a healthy respest for what we do.
Here are the updated House members email addresses in three blocks of Thirty- four each and updated senate emal addresses in one block
.
Rem
ember to strip the unsubscribe link before forwarding this newsletter to prevent someone from taking you off our list! Use our forward this email link at the top of the newsletter to prevent being accidently unsubscribed.
Money is always needed for printing costs, postage, sign materials, and robo call costs. We are tightfisted; we will spend your hard earned money wisely and frugally as we do our very best to clean up Oklahoma politicians so we can begin to clean up our country.
You can donate by sending a check to Sooner Tea party, 358 North Rockwell Ave, Oklahoma City, OK, 73127 or visit Soonerteaparty.org and use the Paypal donation button.