*GREETINGS FROM THE GROOVEYARD*
WE ARE AN INDIE LABEL DEDICATED TO OUTSTANDING
TOP-SHELF "TOTAL GUITAR" MUSIC FROM AROUND THE WORLD.
WE HAVE RECENTLY ADDED SIX MEGA-AWESOME NEW
HEAVY GUITAR DISCS TO OUR CATALOG/SITE.
(((WELCOME TO OUR NEW E-MAIL NEWSLETTER #8)))

::ORDER TONS OF KILLER HEAVY GUITAR DISCS
FROM THE GROOVEYARD THIS XMAS FOR ALL OF YOUR
GOOD MUSICAL BROTHERS & SISTERS!!! THEY MAKE AWESOME
STOCKING STUFFERS FOR YOUR FAVORITE GUITAR FREAKS!!!::
***PUT YOUR ORDER IN NOW/ASAP TO MAKE THE XMAS RUSH***

(((HAPPY HOLIDAZE FROM THE GROOVEYARD)))

*** KILLER NEW DISCS***




1. LANCE LOPEZ: "simplfy your vision" (GYR019)
Mega-awesome mind-blowing follow-up to the killer "Wall Of Soul" disc featuring
9 brain-damaging trax (60 minutes) of amazing, bad-ass, funky, bluesy, retro-70's
Hendrixy heavy guitar power trio riffage that will trip your brain hard.
A classic intense powerful modern-day cosmic heavy guitar masterpiece.
There is a new guitar hero in town and his name is LANCE LOPEZ.
***MIND-BLOWING KILLER NEW OFFICIAL GROOVEYARD DISC***
CHECK OUT THIS AWESOME MP3 TRACK - "SIMPLIFY YOUR VISION"
(((TUNE INTO THE GROOVEYARD FOR MORE INFO & MP3'S
AND TO ORDER THIS KILLER HEAVY GUITAR DISC)))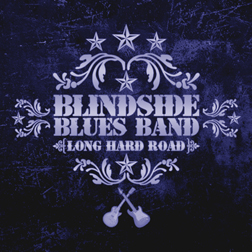 2. BLINDSIDE BLUES BAND: "long hard road" (GYR018)
Killer hard & heavy new 5th studio disc from MIKE ONESKO & CO.
(BLINDSIDE BLUES BAND) featuring 11 trax (69 minutes) of bad-ass, straight-ahead,
in-your-face, solid bluesy heavy guitar riffage with powerful rippin' leads that are
guaranteed to rock your world. Definitely their best/heaviest disc to date.
***MIND-BLOWING KILLER NEW OFFICIAL GROOVEYARD DISC***
CHECK OUT THIS AWESOME MP3 TRACK - "ELECTRIC WOMAN"
(((TUNE INTO THE GROOVEYARD FOR MORE INFO & MP3'S
AND TO ORDER THIS KILLER HEAVY GUITAR DISC)))

3. INDIGENOUS: "long way home" (INDIGENOUS)
Awesome obscure new studio disc from INDIGENOUS featuring premier
Native American blues/rock axeslinger Mato Nanji. Classic, powerful, REAL,
blues/rock power trio grooves excellently produced by Jesse Davey (HOAX).
Fans of S.R.V. & JIMI take note, Mato Nanji is the REAL deal on the guitar.
CHECK OUT THIS AWESOME MP3 TRACK - "WELL YOU KNOW"
(((TUNE INTO THE GROOVEYARD FOR MORE INFO & MP3'S
AND TO ORDER THIS KILLER HEAVY GUITAR DISC)))

4. MONTI AMUNDSON & THE BLUBINOS: "man on the floor" (MOTF1)
Outstanding fifth studio disc from this awesome blues/rock axeslinger
featuring 11 trax of top-shelf, blues/rock heavy guitar strat magic
@ it's finest complete with soulful vocals and strong songs to match.
A superb, dynamic, diverse, mature blues/rock heavy guitar
disc full of depth, soul and blues power.
CHECK OUT THIS AWESOME MP3 TRACK - "FOUR IN THE MORNING"
(((TUNE INTO THE GROOVEYARD FOR MORE INFO & MP3'S
AND TO ORDER THIS KILLER HEAVY GUITAR DISC)))

5. JAY HOOKS: "same" (JHOOKS1)
Killer "self-titled" import disc from this bad-ass, rippin' blues/rock
power trio axeslinger from Texas. Hard-driving bluesy heavy guitar power trio
blues/rock @ it's best. RAW, LOUD & IN YOUR FACE, the way REAL
blues/rock guitar is meant to be played.
Rip the blues hard with Jay Hooks & his Gibson Firebird.
CHECK OUT THIS AWESOME MP3 TRACK - "EASY WAY OUT"
(((TUNE INTO THE GROOVEYARD FOR MORE INFO & MP3'S
AND TO ORDER THIS KILLER HEAVY GUITAR DISC)))

6. VAN WILKS: "running from ghosts" (VWGHOSTS)
Excellent 6th studio disc from Texas blues/rock guitar legend Van Wilks featuring
12 trax (59 minutes) of outstanding, awesome, hard-edged, guitar-driven
bluesy heavy guitar power trio riffage that is in a class all it's own.
Powerful, soulful, bluesy guitar grooves done up rite, Van Wilks style.
CHECK OUT THIS AWESOME MP3 TRACK - "WOULD YOU GO MY WAY"
(((TUNE INTO THE GROOVEYARD FOR MORE INFO & MP3'S
AND TO ORDER THIS KILLER HEAVY GUITAR DISC)))

***********************************

...WE HAVE ALSO ADDED A TON OF WAY-KOOL KILLER
GROOVEYARD MERCHANDISE (T-SHIRTS, ETC.).
CLICK THE NEW G.Y. LOGO BELOW TO CHECK OUT
OUR NEW ::GROOVEYARD GEAR:: STORE...




**************************************

::WE RECENTLY ADDED THESE SEVEN AWESOME
HEAVY GUITAR DISCS TO THE GROOVEYARD::

1. THE HOAX: "live forever" (HOAXLIVE)
Phenomenal LIVE disc by this awesome British blues/rock twin-guitar
powerhouse band featuring 10 songs (69 mins.) of outstanding, exceptional,
amazingly solid, powerful blues/rock heavy guitar magic that is guaranteed
to rock your blues away. Classic British blues/rock guitar power supreme!
CHECK OUT THIS AWESOME MP3 TRACK - "DRIVING BLIND"
(((TUNE INTO THE GROOVEYARD FOR MORE INFO & MP3'S
AND TO ORDER THIS KILLER HEAVY GUITAR DISC)))

2. VARGAS BLUES BAND: "texas tango'" (VBBTT4)
Mega-awesome fourth studio disc by killer blues/rock axeslinger XAVIER VARGAS
featuring 13 songs (69 mins.) of phenomenal, top-shelf, world-class, dynamic,
powerhouse blues/rock riffage of the highest order. Produced by JIM GAINES
and with DOUBLE TROUBLE as the rhythm section, "Texas Tango" is a
classic modern day blues/rock heavy guitar masterpiece.
CHECK OUT THIS AWESOME MP3 TRACK - "RIDIN' HIGH"
(((TUNE INTO THE GROOVEYARD FOR MORE INFO & MP3'S
AND TO ORDER THIS KILLER HEAVY GUITAR DISC)))

3. MICHAEL KATON: "bustin' up the joint - live!" (MKLIVE)
Killer LIVE disc from bad-ass blues/rock stratmaster MICHAEL KATON
featuring 14 trax (72 minutes) of mega-awesome, low-down, in-your-face,
rippin' blues/rock heavy guitar power trio riffage
that kicks ass from start to finish. Includes 3 unreleased killer jams.
CHECK OUT THIS AWESOME MP3 TRACK - "THE WATER WON'T BOIL"
(((TUNE INTO THE GROOVEYARD FOR MORE INFO & MP3'S
AND TO ORDER THIS KILLER HEAVY GUITAR DISC)))

4. RANDY HANSEN: "hendrix by hansen" (RHHBH)
Awesome rare LIVE disc from Seattle strat-master RANDY HANSEN
featuring 13 killer trax (77 mins.) of mind-blowing heavy Hendrix riffage
recorded LIVE in Germany. Includes 3 awesome bonus trax of
non-Hendrix jams that will fry your brain.
LONG LIVE THE MUSICAL SPIRIT OF JIMI HENDRIX.
CHECK OUT THIS AWESOME MP3 TRACK - "FOXY LADY"
(((TUNE INTO THE GROOVEYARD FOR MORE INFO & MP3'S
AND TO ORDER THIS KILLER HEAVY GUITAR DISC)))

5. MARIANI featuring ERIC JOHNSON: "perpetuum mobile" (MARIANI)
Killer rare disc by MARIANI featuring Texas guitar legend - ERIC JOHNSON
rippin' up his guitar @ age 14(!) on 13 trax of mind-blowing, retro-70's, bluesy,
cycodelic, Hendrix-inspired heavy guitar power trio riffage that will
trip your brain hard. Brain-damaging lead guitar monster!
Fans of Hendrix, Trower and Frank Marino take note!
CHECK OUT THIS AWESOME MP3 TRACK - "THE UNKNOWN PATH"
(((TUNE INTO THE GROOVEYARD FOR MORE INFO & MP3'S
AND TO ORDER THIS KILLER HEAVY GUITAR DISC)))

6. INTERSTATE BLUES: "el diablo" (INTERSTATE1)
Excellent 6th & best studio disc from the INTERSTATE BLUES
featuring 8 trax of killer, bad-ass, straight-ahead, in-your-face,
solid bluesy hard rock power trio riffage with
hi-powered rippin' leads that will rock your world.
CHECK OUT THIS AWESOME MP3 TRACK - "EL DIABLO"
(((TUNE INTO THE GROOVEYARD FOR MORE INFO & MP3'S
AND TO ORDER THIS KILLER HEAVY GUITAR DISC)))

7. OHM featuring CHRIS POLAND: "amino acid flashback" (OHMACID)
Outstanding 3rd studio disc and latest awesome heavy guitar statement
from axemaster supreme CHRIS POLAND (ex-MEGADETH) and his
incredible band OHM featuring 11 new trax of stellar, mind-blowing,
jaw-dropping, intense, prolific heavy guitar instrumental,
fusion power trio riffage of the highest order.
CHECK OUT THIS AWESOME MP3 TRACK - "DAVINCI"
(((TUNE INTO THE GROOVEYARD FOR MORE INFO & MP3'S
AND TO ORDER THIS KILLER HEAVY GUITAR DISC)))

***OTHER KILLER HEAVY GUITAR DISCS
AVAILABLE @ THE GROOVEYARD***

1. SKY HIGH: "same" (GYR014)
(classic 1st blues/rock heavy guitar masterpiece from CLAS YNGSTROM)
2. SKY HIGH: "still rockin'" (GYR015)
(killer blues/rock riffage w/CLAS YNGSTROM - rare 2nd disc w/ bonus trax)
3. KAMCHATKA: "same" (GYR016)
(mega-awesome retro-70's bluesy heavy guitar power trio riff machine from Sweden)
4. RANDY McSTINE: "guitarizm" (GYR017)
(phenomenal young instrumental guitarist who kicks TOTAL GUITAR ass!)
5. AL ESTRADA: "riffage" (GYR013)
(killer heavy powerful instrumental shred axeripper)
6. RANDY HANSEN: "old dogs new tricks" (RHODNT)
(mega-awesome all-original Hendrix-inspired heavy guitar power trio jams)
7. BLINDSTONE: "manifesto" (BSTONE1)
(killer bluesy, funky heavy guitar power trio from norway)
8. STEVIE ZEE: "wail" (WAIL01)
(bad-ass, killer rippin' blues/rock heavy guitar power trio axeripper)
9. MICHAEL KATON: "rip it hard" (MKRIP)
(get-down, bad-ass blues/rock heavy guitar power trio riffage. Awesome 4th disc)
10. VAN WILKS: "texas jukin'" (VWTJ)
(powerful heavy blues/rock axeslinger from Texas)
11. DEAN HALL: "shed my skin" (DHSKIN)
(killer, bad-ass blues/rock heavy guitar power trio axeslinger)
12. FOURTH ESTATE: "see what i see" (4THESTATE)
(awesome instrumental heavy guitar power trio riffage)
13. THOMAS BLUG: "electric gallery" (TBELECTRIC)
(phenomenal instrumental guitarist from Germany)
14. LANCE LOPEZ: "wall of soul" (GYR009)
(killer bluesy/funky heavy guitar axeripper with ERIC GALES & DOUG PINNICK)
15. BUDDAHEADS: "howlin' at the moon" (GYR010)
(outstanding CLASSIC blues/rock axeslinger...awesome top-shelf disc)
16. CLAS YNGSTROM TRIO: "tribute to hendrix" (GYR011)
(awesome live "hendrix tribute" gig from killer SKY HIGH guitarist)
17. RANDY HANSEN: "good intentions" (RHGOOD)
(awesome new studio disc from this outstanding Hendrix-inspired axemaster)
18. JIMI HENDRIX MUSIC FEST. (HENDRIX FEST)
(great live Hendrix tribute gig w/ WALTER TROUT, M.L. FIRKINS, etc.)

19. OHM (CHRIS POLAND): "live (on KPFK 90.7 F.M.)" (OHMLIVE)
(mega-awesome live in the studio instrumental fusion power trio jams)
20. TRUTH SQUAD: "superkiller" (TRUTHSQUAD)
(killer retro-70's heavy guitar power trio riff machine)
21. BLACK CAT BONE: "real" (BCBREAL)
(way-kool retro-70's bluesy power trio riffage from Kentucky)
22. BATTLESTAR CADILLACTICA: "farming in the sands..." (BC001)
(awesome power trio riff machine w/ a heavy KING'S X vibe)
23. KING KARMA: "same" (KINGKARMA)
(outstanding CLASSIC bluesy heavy rock band from canada)
24. LOCOMOTIVE BREATH: "heavy machinery" (LBHEAVY)
(mega-awesome heavy rock riff machine from Sweden)
25. CRAIG ERICKSON PROJECT: "shine" (GYR003)
(awesome bluesy heavy guitar disc w/ ROB LAMOTHE & GLENN HUGHES)
26. SKY HIGH: "freedom" (GYR007)
(killer bad-ass hendrixy blues/rock power trio from sweden)
27. PLANKTON: "same" (GYR004)
(phenomenal bluesy instrumental dual heavy band from sweden)
28. PLANKTON: "humble colossus" (GYR012)
(mega-awesome 2nd studio disc from this phenomenal instrumental guitar band)
29. CHRIS POLAND: "chasing the sun" (GYR001)
(brilliant instrumental heavy guitar riffage from the ex-megadeth axemaster)
30. CHRIS POLAND: "rare trax" (GYR002)
(awesome collection of rare unreleased trax from this gifted guitarist)
31. CHRIS POLAND: "return to metalopolis - 02" (CPIMPORT)
(classic instrumental heavy guitar disc w/ 2 unreleased bonus trax - import)
32. OHM featuring CHRIS POLAND: "same" (OHMIMPORT)
(brilliant instrumental heavy guitar power trio fusion - import)
33. GREG KOCH: "13 x 12" (KOCH13X12)
(double import disc of killer rare jams by this mega-awesome player)
34. THOMAS LARSSON: "freeride" (GYR006)
(awesome bluesy heavy guitar disc from this amazing swedish axeripper)
35. LAMOTHE / ERICKSON: "ride" (RIDE03)
(great bluesy riffage with CRAIG ERICKSON & ROB LAMOTHE - import)
36. GREG CHAISSON: "it's about time" (INTENSE)
(bad-ass bluesy heavy guitar power trio w/a kool 70's vibe from BADLANDS bassist)
37. BLACK CAT BONE: "real" (BCBREAL)
(killer retro-70's bluesy heavy guitar power trio riff machine from kentucky)
38. JAY HOOKS: "red line" (REDLINE)
(way-kool rippin' blues/rock power trio axeslinger w/ JERRY GASKILL on drums)
39. MICHAEL KATON: "get on the boogie train" (BOOGIETRAIN)
(classic blues/rock in your face heavy guitar power trio riffage)
40. CHRIS AARON BAND: "freedom 5 miles" (FREEDOM5)
(excellent blues/rock guitar disc with COREY STERLING on vocals)
41. VAN WILKS: "koko's hideaway" (VWKOKO)
(classic blues/rock heavy guitar cat from texas w/ ERIC JOHNSON)
42. THE HAMSTERS: "jimi hendrix memorial concerts" (HAMSTERS)
(phenomenal hendrix tribute power trio from england - double live disc)
43. LESZEK CICHONSKI: "thanks jimi" (THANKSJIMI)
(excellent hendrix-inspired player from europe - great disc - import)
44. ROB LAMOTHE: "above the wing is heaven" (SGR043)
(amazing deep acoustic disc from this soulful gifted singer / songwriter)

ALL OF THESE KILLER HEAVY GUITAR DISCS
ARE AVAILABLE @ THE GROOVEYARD
CHECK OUT THE AWESOME ::SOUND SAMPLES:: OF ALL THE DISCS
AND WE OFFER SEVERAL GREAT "SPECIAL DEALS" @ OUR SITE

********************************************************

***WE ALSO HAVE RECENTLY ADDED A PAGE OF AWESOME RARE
HEAVY GUITAR DISCS FROM AROUND THE WORLD
AVAILABLE FOR SALE @ THE GROOVEYARD***
MOST OF THESE DISCS ARE RARE ONE-OF-A-KIND
OUT OF PRINT COLLECTORS ITEMS.
FOR MORE INFO ON THESE KILLER RARE HEAVY GUITAR DISCS
TUNE IN @ "RARE HEAVY GUITAR DISCS"

*****************************

***WHOLESALE ON ALL OUR DISCS ARE
AVAILABLE TO DISTRIBUTORS / DEALERS***
(INQUIRE IF INTERESTED)

SEND ALL DEMO/PROMO DISCS
FOR POSSIBLE DISTRIBUTION TO:
GROOVEYARD RECORDS
BOX 26871
ROCHESTER, N.Y. 14626
U.S.A.

(((SPREAD THE "GOOD WORD" TODAY ABOUT THE GROOVEYARD
TO ALL OF YOUR GOOD MUSICAL BROTHERS AND SISTERS
WHO LOVE OUTSTANDING "TOTAL GUITAR" MUSIC)))

...THANKS FOR THE INTEREST & SUPPORT
IN KEEPING "REAL" GUITAR MUSIC ALIVE...
...AND THANKS A MILLION TIMES OVER
FOR NOT BURNING COPIES OF OUR DISCS...
...THE GROOVEYARD DISCS ARE
TOO AWESOME FOR C.D-R COPIES...
(((HELP US KEEP THE ROCK ALIVE)))

...KEEP ON SWINGIN' THAT AXE...

FOR MORE INFO & SOUND SAMPLES ON ALL
OF OUR KILLER HEAVY GUITAR DISCS, TUNE IN @
www.grooveyardrecords.com






YOU ARE RECEIVING THIS E-MAIL BECAUSE YOU ARE A SERIOUS HEAVY GUITAR FREAK
AND YOU KNOW WHAT TIME OF DAY IT IS WHEN IT COMES DOWN TO "REAL" GUITAR MUSIC
IF YOU DO NOT WISH TO RECEIVE THE GROOVEYARD E-MAIL NEWSLETTER
LET US KNOW AND WE WILL TAKE YOU OFF OUR MAILING LIST
THE GROOVEYARD RESPECTS YOUR PRIVACY
BE KOOL AND RIP IT HARD