Happy Easter to those of you who celebrate this holiday!
This is that time of year we have to remind people not to give baby ducks, chicks or bunnies to their children as Easter "gifts." While animals can be a very welcome gift at any time of year, it's much more common for this holiday, which can and should be celebrated in more appropriate ways that do not include unintentional cruelty. Most of these little guys never make it past their first year, if that. Stuffed animals serve the same purpose without hurting anyone. But you know that, or you wouldn't be here. We just need to remind our friends and neighbors about it when necessary.
Speaking of cruelty, here is some good news for a change:
USDA announces cats will no longer be used in deadly research tests
"The United States Department of Agriculture is ending a controversial food-safety testing practice that has been responsible for the deaths of thousands of cats since 1982. USDA officials announced on Tuesday (April 2) that toxoplasmosis research will no longer use cats to study the effects of the parasite."
What has been most disturbing is the discovery that when finished with the various tests,  the kittens were unceremoniously incinerated, according to reports. While this is being hailed as a major win, it must be remembered that such research goes on all the time and is fueled by money from major corporations, as a rule, for marketing purposes. We must learn to be vigilant about these things and question how they happen. Yes, this is difficult, as the companies, agencies and universities involved are very secretive about their actions.
Additionally upsetting is finding out that the animals were forced to eat infected cat and dog meat from other countries, leading to a system of "cannibalism" that caused public outcry...as it should.
Despite the announcement that this is ending and the remaining kittens will be adopted out, it's still disturbing that there are only 14 adoptable animals!
And if anyone thinks this has been valuable research anyway and it's just too bad that so many cats had to be sacrificed, please feel free to read my article on this topic:
Health and Behavior

Is Your Kitty Over Vaccinated? How long does a rabies shot last?



Daisy Poisoning?

Did you know your cat could be at risk of death from this seemingly unlikely source: DAISIES?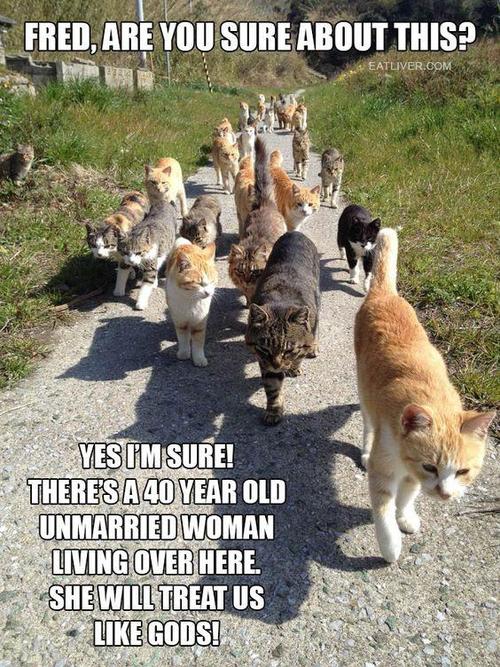 Yep, this is me.

Fun Links
 

10 beautiful large cat breeds
5 Do-It-Yourself Perches For Your Cat