Theme: The Eastern Cape




Malayali's ( from the small state of Kerala also called Keralites) residing in Umtata, like to tell us that when the city was renamed as Mthatha, the alphabet M was added to honour the Malayali's in the region ! That's a joke ofcourse. What is not a joke is the contribution, Keralites have made to the region. Like sweets and ants, so are Keralites with job opportunities. No wonder then that they did not mind crossing the ocean, overcoming apartheid govt obstacles, driving dusty roads, crossing jungles to finally arrive in this town that presented opportunities to teach in school and treat patients as doctors. From then on, the ubiqitous Malayali can be seen everywhere in town, running schools, owning business, treating patients and working in Universities. Going forward, question that comes to mind is, are Keralites on the road to emulating the Germans? Germans? You repeat, taken by surprise. What do these Keralite have in common with Germans? And why only Germans of all people you wonder. Here's a story that explains the connection

...Read More
DISCUSSIONS
A Crucible for South African Histroy- Eastern Cape

Listen what Indian women, Teachers, and Businessmen have to say about life in Eastern Cape. Hear their experience on region's culture, people, lifestyle, and safety
...Listen Now
'Against All Odds,We will Flourish'- Doing Business in Eastern cape
Listen what successful businessmen, entrepreneurs and educators have to say about opportunities and challenges of doing business in the
Eastern Cape
.
...Listen Now
Onam In the Eastern Cape
Listen to how Keralites in Mthatha celerbrate Onam...Listen Now
INSPIRATION

Explore the modest town of Qunu - the native place of Nelson Mandela. Read more about the reminiscence of Mandela's childhood and present day attractions of the place...Read More

HOME & HEALTH

Mrs Khanna is up and about these days since her son and his family are visiting her from
overseas. We are all gearing up for a celebration at Mrs. Khanna's residence on the
weekend. The changing weather is my concern, everyone has been complaining about
how all the kids have been falling sick
...Read More
Do you feel tired and achy during the winter season or have you been diagnosed with
chronic fatigue syndrome? If yes, you may be suffering from Vitamin D deficiency.
..Read More
How Keralites Landed in Umtata

During the apartheid time there were home lands like Transkei,Ciskei,venda,Boputhuswana within South Africa, just like how Lesotho is now

...Read More

EDITORIAL
Calling a region the Eastern Cape in a country that is in the southern part of Africa is somewhat intriguing
... Read More
EASTERN CAPE TOP 10

Hobie is the top swimming and entertainment beach. Complete with a pier, close proximity to an entertainment complex
View More Now
ART & CULTURE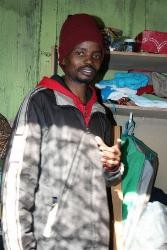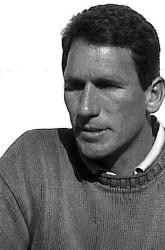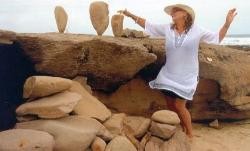 Cherish the Visual Treats that the talented painters in Eastern Cape have to offer in this section. View their spectacular range of beautiful paintings, showcased specially for I4A readers ...View Now