MOST EXPENSIVE DRAFTING TITLE EVER?
ARROW ENJOYS MORE SUCCESS…
CHUCKY RETURNS FOR FRIGHTFEST
SHUDDER SIGNS MORE HORRORS…
POWERHOUSE DROPS DUAL FORMAT…
…AND UPS ITS LIMITED NUMBERS FOR HAMMER
QUOTE OF THE WEEK
TRAILERS OF THE WEEK
---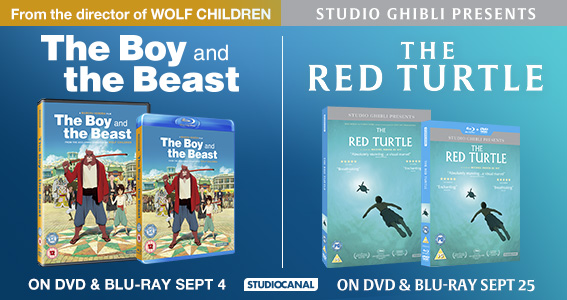 ---
If you can't read this newsletter or see the ads, please click here
It Was A Good Week For... Lionsgate, at the top in the midweeks and at theatrical…
It Was A Bad Week For… What hope for the future if, according to a new study, 60 per cent of film studies students are pirating films for their courses, even if nine out of 10 know it's wrong …
We covered it here extensively last week, and it's good to see Lionsgate's Their Finest working a treat on its home entertainment release. It's the kind of film that plays well to the older, DVD buying crowd (think last year's Lady In The Van for inspiration), and, as evinced by the Official Charts Company's midweek bulletin. For the Gemma Arterton and Bill Nighy wartime tale was in the lead at the halfway point, seeing off the competition, with sales more than 3,000 units ahead of its nearest rival. Commenting on its success, the company's Beth Hall said: "Lionsgate is delighted to see Their Finest lead the sales chart this week. The TV campaign and charming promoted Facebook posts are continuing to run well into the weekend – positioning Their Finest as the perfect Bank Holiday treat for our ABC1 target audience."
And it's also worth noting that as well as success in video terms, Lionsgate is doing the business at theatrical too. Its big release at cinemas, The Hitman's Bodyguard, is sat at number one the box office charts on both sides of the Atlantic. In the UK its first weekend total took in almost £2 million, ousting Dunkirk from the top slot. The Ryan Reynolds and Samuel L Jackson starrer showed its commercial credentials after its opening weekend, and, as the company's chief Zygi Kamasa noted: "We're thrilled with the opening weekend result for The Hitman's Bodyguard proving that the expert pairing of Reynolds and L. Jackson alongside a fresh approach to the action-comedy genre bought UK cinemagoers out in droves this weekend." Commenting on its home entertainment potential, Lionsgate's Susie Bould added: "We are very excited about the upcoming home entertainment launch of The Hitman's Bodyguard. Releasing across DVD, Blu-ray and UHD, we will be carrying on the fun, tongue-in-cheek marketing campaign from the successful theatrical launch and are sure this will be the perfect gift this Christmas!"
Lionsgate's film is heading off a challenge from all sorts of children's characters in the Official Charts Company's midweek bulletin, as The Boss Baby sits at number two, ahead of Moana and Beauty And The Beast. Ghost In The Shell finishes off the top five. New entries at the halfway stage include Supergirl: The Complete Second Season at number seven, Guardians at number 10 (more on that below); Wesley Snipes' Final Recall a number 12; the second series of Lucifer at number 22 and Lady Macbeth at number 25. Game Of Thrones has returned to the top 40 once more, with the complete 1-6 landing at number 38.
---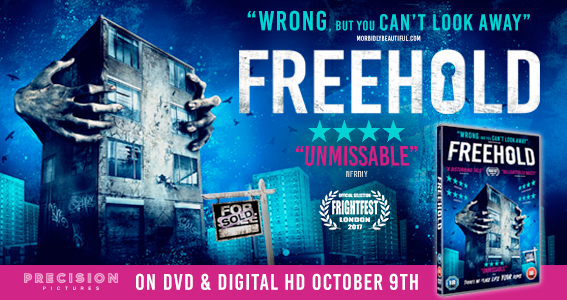 ---
Back to that number 10, and the most talked about drafting title of the week, and the ultimate in me-too releases, is Guardians, from 4Digital. It has got customers - and beyond - talking. And the word spread enough to give it a further boost as it has ended up at number 10 in the midweek listing from Official Charts Company. Following its initial success, 4Digital's Tony Taglienti said: "Guardians is a 4Digital Media release through SPHE. We will also be releasing it in Australia and New Zealand later this year through SPHE, along with I Am Dragon, which has been a massive success for us in in North America. With a budget of around $20million, someone described Guardians as the most expensive "drafting" title ever! it's great fun and entertaining for the whole family and we are looking forward to this performing very well not only on DVD and Bluray, but digital and TV also. It's available in the original Russian Language with English subtitles and also with English dub on the same discs."
Arrow has been keeping itself busy over the summer, its Arrow Video imprint was out in force at the Horror Channel FrightFest event for its opening, and will be manning a stall and meeting its fans over the weekend, and it's been enjoying some successes for its Arrow Films imprint. Take, for example, recent successes such as Whisky Galore!, due to arrive on digital and on demand platforms on Monday ahead of a Q4 home entertainment bow. Commenting on its recent performance, the company's Jon Sadler said: "[Its digital release] is a key milestone for us, after a strong 16 week theatrical run, a release which is still going great-guns. This week we went over £350,000 box office - which is up on target, and it continues to take bookings, and will continue to do so well into the autumn period. Starring Gregor Fisher and Eddie Izzard, Whisky Galore! boasts a very high comedy pedigree, a legacy that is also very home-entertainment friendly, with both actors also having hugely successful careers as stand-up comics and comedic actors, with a trail of hits in their wake across both film and special interest genres. Whisky Galore! started its life with a two week Scottish theatrical window back at the beginning of May and has already attracted strong pre-orders, nestling among some high-level blockbusters in the digital pre-order charts, as well as on its physical formats, which we will release in Q4, on November 6, so as to benefit fully from the Christmas gifting period. By the time we release the DVD & Blu-ray we anticipate that the box office will have reached, at least, £375,000."
And there's more too – Monday sees the release of the latest from Nic Cage, Inconceivable, and should add to its recent successes. It is, as Jon Sadler noted, a "throwback to 90s thrillers" and will deliver, he added, "strong sales". The company has shown there's life left in the DTV market recently, not least with Security. Sadler said: "Our recent release of Security, starring Antonio Banderas and Ben Kingsley, was also a throwback to 90s action thrillers, so we are hoping to continue a trend. To date Security has sold over 15,000 units in 7 weeks on sale, and is also doing incredible sales across digital and on-demand platforms. To round of a successful period for new releases, our Dunkirk DVD release will exceed sales of 35,000 units since its initial release in July, by the end of this week."
And lastly from Arrow, congratulations to our old pal James Blackford, formerly a marketer at the BFI's video arm, turned producer for its Blu-ray and DVD releases. He's now left to join Arrow as a producer for its releases. Commenting on his appointment, the company's head of catalogue Kevin Lambert said: "We're delighted to welcome James (and the wealth of experience he brings with him) to the production team. I've known James for several years and have been consistently impressed by the quality and depth of detail that he brings to the packages he produces. His diverse knowledge of many genres of film make him a highly adaptable member of the team superbly placed to take the reins on releases for both of our catalogue labels, Arrow Video and Arrow Academy. I'm excited to see what he will bring to the titles he will be working on and have no doubt that we will see some exceptional content coming with his projects." Blackford added: "Arrow Films has truly raised the bar for boutique video labels with the many amazing high-quality Blu-ray and DVD editions, packed full of extras, produced on the Arrow Video and Arrow Academy imprints. I have been a long-time enthusiast for the label and am thrilled to be joining the team as a Producer, especially looking at the many exciting titles I will have a chance to work on."
---
---
Congratulations to one of the industry's more popular characters Tim Scaping, who is leaving HMV after a lengthy spell at the retailer's head office, which he joined from its Kingston branch. Scaping is heading off to 101 Films, joining another former HMV staffer Steve Davey as the expanding imprint's head of product and marketing. Commenting on his departure, Scaping said: "It was never going to be an easy decision to leave HMV after 10 years at head office, but the role of head of product and marketing at 101 Films is a great opportunity at a growing label, and a challenge I'm delighted to be taking on." Paying tribute to his colleague, HMV's Andy Anderson said: "He joined us from Kingston store in early 2007, the new release team then was myself, Rod Smith, Tim and Lee Symonds. You could see early on that he was just right for the job, great enthusiasm for the product AND the industry with great ability to back it up. His first accounts to manage were Elevation, one he kept for his 10 years at head office, and Momentum. His first big title he ordered was Miss Potter on DVD (still not released on Blu-ray). Over the years he has shown fantastic commitment to HMV and to the visual format and rose steadily through the ranks becoming new release manager post-HMV going into administration. He enjoys the general day to day business of attending meetings, talking about how best to support product and doing deals, always trying to push HMV and the product as far as it can go. He's a great supporter of the Industry too, always seen at events, screenings and festivals. He's always been a unfailing support to me, fantastic help and a really good barometer when it comes to discussing product, ideas, proposals and activity. But more than that he's been my friend as well. Me, Mike and the whole visual team are going to miss him and we wish him every success in the future." His leaving do takes place next Friday, see you at the bar…
Manga continues to make further forays into the world of theatrical, and, after revealing its plans for a big one-off theatrical release for the latest Japanese take on its favourite creature in the shape of Shin Godzilla, we thought it only worth following it up and seeing how the one-day airing of the creature feature went. As marketing manager Andrew Hewson said: "Off the back of a fantastic theatrical on over 100 screens with an impressive box office result we are thrilled to finally be bringing 'Shin Godzilla' out on DVD and Blu-ray this December. The Godzilla franchise is one of the most iconic in film history and we are incredibly proud to now be a part of that heritage. We hope to see great support from all retailers as we will be creating and implementing a substantial marketing/PR campaign for this release."
---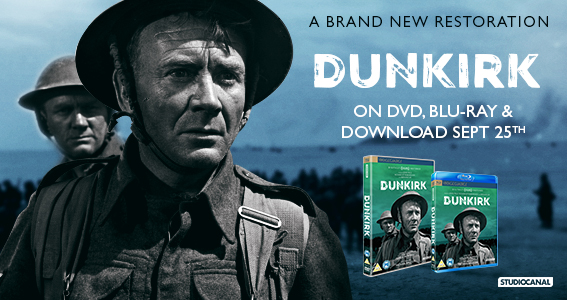 ---
To the Empire, Leicester Square, for the opening night of this year's Horror Channel FrightFest event. And i was good to see a popular video franchise leading the way, as the latest in the Child's Play series, Cult Of Chucky, was the curtain raiser for the five day event. Universal is releasing it on Blu-ray and DVD in October and brought its cast and crew over for the FrightFest launch and have banked coverage to tie in with the physical release. As Universal's Stephen White told The Raygun: "We are excited to be premiering Cult of Chucky at Fright Fest this year. The fans are very excited to see the film and we're looking forward to the full HE launch on October 23 where we will release the Blu-ray and DVD as well as the 1-7 Movie collection for the first time in the UK. We have a completed a successful international junket with talent and director of Cult of Chucky including a Facebook live stream." More on FrightFest next week…
Meanwhile, sticking with the horror business, get ready for The Evil Within, one of the most bizarre films likely to be released in 2017, or any other year for that matter. It's a big budge passion project from Getty family heir Andrew Getty, who died before the film, years in the making, could be released. Having screened at the Dead By Dawn Festival earlier this year, The Evil Within finally arrives on Blu-ray and DVD from Screenbound Pictures on September 4. Screenbound's md Alan Byron said, 'Having one of the most compelling back-stories of any modern horror film in years with the death of its director, Andrew Getty, The Evil Within has shades of Edgar Allen Poe madness surrounding it and has won horror fans over with its unique blend of deranged dreams and restrained horror that leaves more to the imagination than pointless gore. No doubt in years to come, horror fans will regard this as a modern classic and wonder what Andrew Getty could have achieved, had he not died from a methamphetamine overdose.' We interviewed producer Michael Luceri, keep an eye on our Twitter for links shortly…
Also on the horror front, Shudder has been busy this week, unveiling a raft of half a dozen acquisitions for its svod service. The six were all scheduled to air at FrightFest, and include Joe Lynch's excellent office gone mad tale Mayhem; gritty Austrian tale Cold Hell; 80s video game influenced Sequence Break; supernatural horror Still/Born; It Stains The Sands Red, about a girl being pursued by a relentless zombie; and "Home Alone gone wrong" seasonal tale Better Watch Out. Its deals include all UK rights for the first five of the six, signalling its intent on these shores. Shudder vp of global acquisitions and co-productions, Aurelie de Troyer said: "We are very excited to be bringing Mayhem, Better Watch Out, Cold Hell, Sequence Break, It Stains The Sands Red and Still/Born to members across our territories. All six films are a perfect addition to Shudder's eclectic and ever-expanding slate of exclusive genre films."
---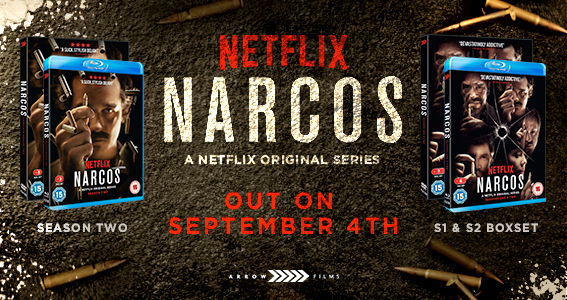 ---
Sticking with the video on demand world, and interesting to see Curzon adding a new subscription vod service to its mix. Curzon12 is a monthly offering that is free to Curzon members, those paying for the other benefits of membership will also get to watch 12 titles a month on the curated service. It will, the company said, sit between its Curzon cinemas and Curzon Home Cinema existing premium vod service. It kicks off on September 5 and the first 12 titles include works from the likes of Claude Chabrol and Charlie Chaplin, and everything from Truffaut's The 400 Blows through to Andrea Arnold's Fish Tank. Philip Knatchbull, Curzon ceo, said: "Members are at the forefront of everything we do at Curzon. Adding Curzon12 to our membership offering will allow Curzon members to further indulge their passion for cinema." Damian Spandley, director of programme for Curzon, said: 'The exhibition team is made up of film lovers and we wanted to select a programme that will encourage people to discover all kinds of directors from cult titles such as Atom Egoyan's Exotica to classics like Francois Truffaut's 400 Blows. The editorial content surrounding the films is there to engage newer audiences when we launch out student membership this autumn and we are committed to the next generation of film enthusiasts having access to brilliant works."
The dual format release, beloved of boutique labels such as the BFI, Arrow Video, Eureka's Masters Of Cinema and others, has done much to drive interest in the high definition Blu-ray format, encouraging consumers to trade up by giving them DVD and Blu-ray within the same package, and has also been a boon to independents who can often operate on small, tight margins by enabling them to cut packaging and other costs at the same time as offering options and choice to the consumer. But, on its first birthday, one of the more recent entrants into this sector, the excellent Powerhouse Films with its Indicator series, has signalled that it is ditching Dual Format to concentrate solely on Blu-ray. In a statement issued this week, the Powerhouse team said it will be able to spend more on its Blu-ray discs as well as the accompanying lavish booklets. Its statement noted: "By the time that Powerhouse releases its September 2017 Indicator titles, we will have published 36 films in Dual Format Editions. In doing so, we hoped to achieve two things. First, we wanted to ensure that users of both DVD and Blu-ray would be able to enjoy our release. Secondly, and most of all, we hoped that the inclusion of a Blu-ray Disc would assist DVD users in making the transition to Blu-ray by ensuring that they would not need to upgrade their software purchases as and when they opted to upgrade their hardware. In short, we wanted to help DVD users build a Blu-ray library which would lend weight to their decision to invest in a machine that could play all of the discs in their collections. As a publisher, Powerhouse has not been alone in adopting this strategy, but Dual Format Editions have been around for almost a decade now, and, rather than perpetuate the need for publishers to divert much-needed budgets into the production of two differing quality discs with the same content, we have decided to focus on the production of only the higher quality disc, and to improve the amount of available funds for the creation of extras and licensing lm catalogues. This decision has been taken with great consideration, and in the genuine hope that it will not alienate passionate viewers of extraordinary films."
Among those titles due on Blu-ray only, and returning to the horror theme that seems to be running through this week's newsletter, is a collection of Hammer Horror titles due from Powerhouse under its Indicator banner. Hammer Volume One Fear Warning!,, due on October 16, is a boxset containing four early 60s classics from the studio, taking in Maniac, The Curse Of The Mummy's Tomb, The Gorgon and Fanatic. Commenting on the release, the company's John Morrissey said: "The response to our announcement has been the best reaction so far, so much so that we have had to increase the limited number from 4,000 to 6,000, to avoid disappointing the many loyal Hammer fans. We have commissioned over 15 extras for the rest of the Hammer catalogue we plan releasing over the coming months." Returning to the Blu-ray only issue, Morrissey added: "We have also had very positive comments regarding our move to Blu ray only for Limited Editions going forward."
---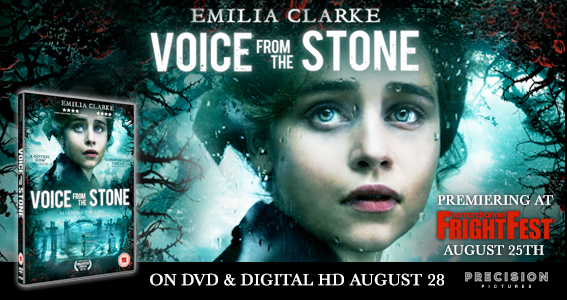 ---
Again the horror front, and well worth a look, are a quartet of films from Lionsgate originally released on the 1980s under the Vestron banner. The four include one. Return Of The Living Dead 3, which will be airing at FrightFest, and much of Lionsgate's marketing is around the event, as senior product manager Dan Gilson explained. He said: "We're delighted to launch the Vestron Collector's Series, bringing Blood Diner, C.H.U.D. II, Return Of The Living Dead 3 and Waxwork to Blu-ray for the first time. All the films are restored and remastered, with the discs packed with extras to delight fans. Furthermore, the team at FrightFest have been incredibly supportive and are showcasing the range this weekend; we're screening Return Of The Living Dead 3 which should play very well to the FrightFest audience, and this underpins all the activity we're executing to drive awareness amongst fans."
Also due from Lionsgate, albeit less horror and more thriller, is Unlocked, due on physical and digital formats on Monday. Commenting on the release, Lionsgate senior product manager looking after the title Ben Grunbaum said: "The gripping action thriller 'Unlocked' is available from Monday on DVD, Blu-ray and Digital Download. The film has an amazing cast including Noomi Rapace, Orlando Bloom, John Malkovich, Toni Collette and Michael Douglas. Our marketing campaign focusses on the action and the PR showcases Noomi and Orlando in their lead roles. An impactful social, VOD and radio campaign will target action fans alongside an iconic creative for standout on-shelf and on-store."
Our story on the rental business in a post-LOVEFiLM By Post world provoked a lot of interest. On a trip up north last weekend, we even paid a visit to Snips Movies, featured here last week, on The Wirral, and have been showing off the pictures to all and sundry this week, as well as on Twitter. It's amazing to see the reaction to viewing pictures of a rental store, and the public is quite clearly still at least intrigued, if not fascinated. And here's more on another long-standing rental operation, 20th Century Flicks in Bristol. The store has a small rental by post service, more as an offer to customers who've moved away from the city. And it won't be seriously expanding its service, rather than concentrating on its strengths. Dave Taylor, one of the team at the store, told The Raygun: "Basically it's not something we are going to be pushing, despite the demise of Lovefilm. We still see ourselves very much as a neighbourhood video shop and renting by post starts slipping into the less-personal, slightly alienating tele-viewing culture we set ourselves apart from. The thing that keeps us afloat is our tiny private hire cinema, which we are about to make another one of in a different part of the shop. That plays to our strengths (as in we have 20,000 movies to choose from and is a communal activity that lets people get together, learn a little and have a good time through the movies."
---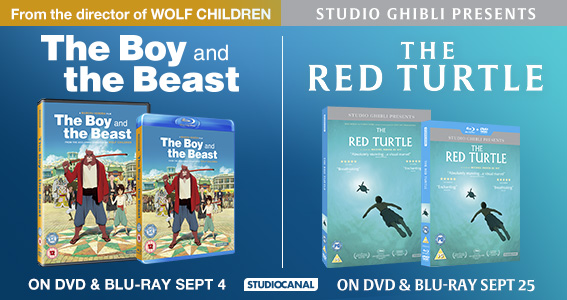 ---
"At Netflix we know genres are just wrappers, which is why we work hard to create algorithms that help members break these pre-conceived notions and make it easier for them to find stories they'll love, even in seemingly unlikely places."
Todd Yellin, vp of product, talking about the 80 per cent plus of its customers who find content to watch via recommendations…
As noted about, with just shy of £2 million, The Hitman's Bodyguard finally knocked Dunkirk off the top of the box office. Other new entries in the top 10 included The Dark Tower with more than £900,000 and Everything Everything, with just shy of £500,000.
It was all about the British television classics this week, as not one but two big franchises announced returns to terrestrial TV, complete with all the associated home entertainment possibilities. Both Alan Partridge and The League Of Gentlemen are now coming back to the BBC. The former will appear in a 25th anniversary hour-long special before 2017 is out, with a full series to follow next year. And the League will celebrate its 20th anniversary with three special episodes…
Everyone, it would appear, loves a joker in the pack, or, to be more precise, two. For it seems, if the swirl of stories out this week is to be believed, that there are not one but two Joker movies on the way from Warner and its DC subsidiary. One would feature Jared Leto and Margot Robbie and track the relationship between the villain and his partner, while the other is an origin film, which boasts the unlikely involvement of both Todd Phillips, of The Hangover, and some bloke called Martin Scorsese.
Waste some time playing this ace game…
And if that's not good enough, try reading the FrightFest brocuhure, complete with some features from The Raygun's own Tim Murray…
And here's more Blade Runner…
Good omens about this one…
And on a completely different Netflix front…
To subscribe to The Raygun newsletter, please email

info@theraygun.co.uk
with subscribe in the subject matter
To unsubscribe, email

info@theraygun.co.uk

with unsubscribe in the subject
For editorial or advertising queries, contact

tim@theraygun.co.uk