BLINKBOX ENJOYS RECORD FESTIVE SALES
US MARKET "FLAT", SALES UP ONE PER CENT
LIONSGATE FIRES UP MARKETING FOR Q1
SHERLOCK BASKS IN THE LIMELIGHT
BEAUTY'S IN THE (ARTIFICIAL) EYE OF THE BEHOLDER
THE VIKINGS ARE COMING! AGAIN!
LIBERAL MEDIA PLANS FROM 4DVD
PIRATE RENTAL DEALER GIVEN SUSPENDED SENTENCE
---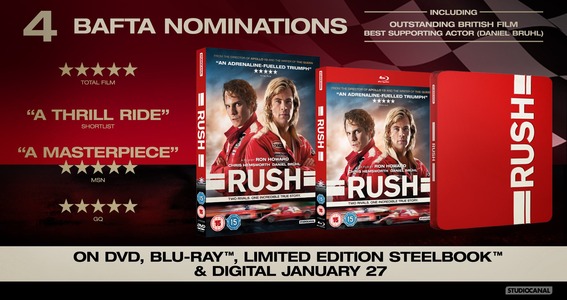 ---
I
f you can't read this newsletter or see the ads, please click
here
It Was A Good Week For
…
Record figures for blinkbox…
It Was A Bad Week For…
The rental store pirate given a suspended jail sentence
…
This week marks the first anniversary of HMV slipping into administration, while the beginning of 2014 also sees the first phase of the new era of the retailer under the tutelage of new owner Hilco UK drawing to a close. Its former flagship 150 Oxford Street store is to close in the next few days (it's still doing a roaring trade thanks to its current relocation sale) and the new "old" store, 363 Oxford Street, is now firmly established. So how was Christmas for HMV? We've been speaking to the retailer this week, here's head of visual Rudy Osorio said: "Q4 was certainly challenging, not least from a weaker release slate than prior years and some particularly horrible weather conditions that left so many without power or access in mid December. However I was very pleased with our results at the end, the stores being in better shape than they had been for some years, were ready for the huge volume of shoppers coming out in the last 7 days. Mobile till technology, the work put in to rebuild and deliver great on shelf availability, and an investment in sales colleague hours made the most of the opportunity. We're very much looking forward to building on the success of the last quarter and to deliver customers the offer they deserve and expect in 2014."
One retailer enjoying a record Christmas was online vod operator blinkbox, which has announced record figures for Q4. The Tesco-owned streaming service was boosted by pre-Christmas sales of tablets, the growth of Smart TVs and an increasing willingness from the public to view film and TV content on mobile platforms, as well as its closer collaboration with its grocery giant parent in terms of marketing. blinkbox services are available immediately on Tesco's own Hudl tablet, for example. Sales were up a whopping 245 per cent year on year over the festive period, while January 1 was the biggest ever sales day for blinkbox, up a hefty 266 per cent year on year. Mobile sales were up a mammoth 674 per cent and Smart TV sales up 465 per cent. Mobile sales – everything that's not a PC or laptop – are now bigger than computer sales on blinkbox, accounting for 65 per cent of its business. It set the seal on what blinkbox said was a record-breaking 2013. The three biggest titles were Man Of Steel, Despicable Me 2 and Elysium. blinkbox's Michael Comish said: "This Christmas Brits have really switched on to enjoying the latest movies and TV on demand via their various connected devices. The availability of affordable tablets like Tesco's Hudl means that the latest and greatest movies and TV are at the fingertips of more people than ever. We expect to see further growth in tablets, games consoles and Smart TVs in 2014 and will be focusing hard on bringing access to great entertainment into more and more homes via the most popular devices."
Some figures from the US, where the market was "flat" in 2013, with declining DVD sales being offset by growth in Blu-ray (up five per cent) and digital sales. Blu-ray was aided by a policy that saw digital high definition releases coming out two weeks before standard def DVD and vod formats. It was described as a "game-changer" by one senior executive. The overall market was up 1 per cent, the market is still worth a whopping $18.2 billion. December also saw Blu-ray enjoy its best ever month for sales.
---
---
As part of our 2013 year-end coverage (due up on our website shortly, honest) we've been pulling together numerous charts compiling facts and figures from the past 12 months. One of the year's biggest box office earners – and also one of the most-talked about films, according to Facebook, was The Hunger Games: Catching Fire. Lionsgate is currently finalising plans for the release of the film on a wealth of home entertainment formats and SKUs, with the official release date of the film, set to be unveiled soon as part of a carefully timed campaign. It forms just part of a mammoth Q1 for the company, which kicked off this week with the release of Kevin Hart Let Me Explain and continues on Monday January 13 with the excellent horror You're Next (see more below). Beyond that there's the Cillian Murphy starring Peacock, followed in February by Kristen Wiig in Girl Most Likely; the James McAvoy Irvine Welsh adaptation Filth, a big box office hit and one of 2013's finest films and the Danny Trejo exploitation sequel Machete Kills. Into March, there's horror sequel Haunting In Connecticut 2; home entertainment banker The Rock, aka Dwayne Johnson alongside Liam Hemsworth in Empire State; Noel Clarke stars in homegrown DVD-friendly production I Am Soldier; foreign language hit Jeune Et Jolie; Jude Law and his facial hair in Dom Hemingway and another huge video earner in the hunky shape of Jason Statham in Homefront. All that and the aforementioned Catching Fire too. Marketing manager Kaz Mills said: "Lionsgate's Q1 line-up is unprecedented in size and scope and our talented team of product managers are already busy creating jaw-dropping campaigns for this diverse line-up. While we have had extremely successful Q1 sales in the past, this year marks a huge transition for us as a company – our line-up showcases undoubtedly that we are no longer a small, independent studio. We have an enviable line-up of titles for Q1 and our forthcoming 2014 slate demonstrates our ambition and ongoing commitment to deliver premium product."
As mentioned above, You're Next arrives on Monday January 13 and this original horror was one of the best the genre had to offer in 2013, a fact acknowledged by the cognoscenti. Its release will certainly keep fans sated. Lionsgate's Susie Bould said: "You're Next has been a hugely successful campaign and both we and the fans are very much looking forward to the release next week! Our objective was to showcase the outstanding performance from our kick ass heroine played by Sharni Vinson and pull together a campaign to match the unexpected thrills the film delivers. We executed this through exciting and tense TV spots, a strong digital campaign to showcase the great AV, and impactful press ads. We anticipate that this marketing strategy combined with the striking packaging will deliver strong results next week."
Also worth closer investigation from Lionsgate is another title mentioned above, Girl Most Likely, which benefited from a high profile theatrical release last year – you couldn't move on London underground without seeing assorted adverts for the release – ahead of its February 3 home entertainment bow. The film boasts an impeccable pedigree in terms of its cast, including Bridesmaids star Kristen Wiig, evergreen heartthrob Matt Dillon and Annette Bening. Lionsgate's Grace Alexander said: "We're really excited about the release of the hilarious Girl Most Likely, starring Kristen Wiig in her first lead role since Bridesmaids! Released just in time for Valentine's Day, we'll be targeting lovers and singletons alike with an online campaign showcasing some of the best laugh-out-loud moments from the film, as well as an extensive press campaign across all the women's weeklies. Along with that, we have a fantastic PR campaign in the pipeline along with some really impactful 3rd party promotions."
---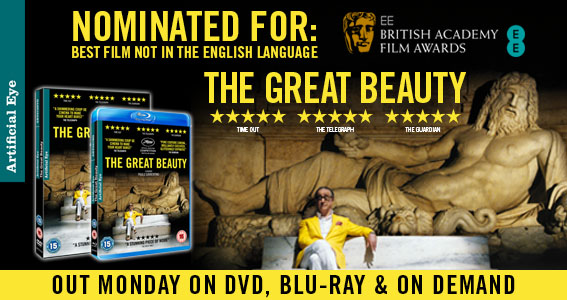 ---
Last week we mentioned Sherlock and how its New Year's Day screening was one of the biggest TV events of the past 12 months, paving the way nicely for BBC Worldwide's January 20 release. Well, it continues to go from strength to strength – the episode on January 5, The Sign Of Three, boasted more than 12 million viewers across broadcast and catch-up. BBC Worldwide this week revealed that, before the transmission of the first episode on January 1, the third series in its assorted SKUs (which include a BBC Shop exclusive complete with a script from series 1, a Sherlock moleskin notepad and a secret letter written by Mrs Hudson to Sherlock hidden in a secret compartment in the box) boasted the highest ever DVD pre-order figures for a title that had yet to be aired. Promotion for the release will include activity with talent for PR purposes and with fansite Sherlockology, as well as a two-week TV campaign, using both 20 and 10-second spots running from release date, and print advertising. There will also be activity on the series' Facebook page, including competitions to win signed copies and exclusive footage. BBC Worldwide's Rob Lowe said: "Sherlock has established itself as one of the biggest and best TV shows in the UK, if not the world. We're hugely excited to be releasing the Series 3 DVD, 1-3 Box-set plus the incredible Collector's Edition Boxset on 20th January – and we hope all the Sherlock fans out there will want to own this show and proudly have it on their shelf at home."
Talking of BBC Worldwide, the organisation is currently sitting pretty atop the fitness chart with the latest release from the queen of fitness, Davina McCall. Fit In 15, her latest release through BBC Worldwide, is number one and the bestselling fitness title this year. And BBC Worldwide fully expects those sales to continue. As a three-week TV campaign draws to a close, she is still appearing in scores of key women's lifestyle and fitness magazine (a cover story was in The Sun On Sunday's Fabulous magazine last Sunday). BBC Worldwide's Stephanie McLernon-Davies said: "It's unique in the fact that Davina achieved sales from the pre-Christmas launch date (on December 2), yet again she has managed to bridge the gap between gifting and self-purchase."
The BAFTA nominations were unveiled this week (come on, do keep up at the back). And while you really should know all the details by now (shame on anyone who missed the coverage on the morning of the announcement), you can catch up with the full list here). Among the key headlines – 12 nods for Gravity, closely followed by American Hustle and 12 Years A Slave), it's worth noting that, as we pointed out last year, the awards season is proving to be perfect timing for one distributor, as Curzon Film World and its Artificial Eye imprint, is discovering. Its Q1 kicks off on January 13 with the release of The Great Beauty, which earned a BAFTA nod this week. As the company's Paul Diment said: "With its BAFTA nomination announced earlier this week, Paolo Sorrentino's outstanding The Great Beauty begins an incredibly strong first quarter for us. This really is the first must-have World Cinema release of the year, and we'll be supporting it with a strong national press and online campaign. This will be followed at the end of the month with Outstanding British BAFTA nominee The Selfish Giant and British Drama Le Week-end in Feb, which has now grossed over £1.4m at the UK box office. The quarter will end on a high with Oscar, BAFTA and Golden Globe nominee Blue is the Warmest Colour on March 17."
Out on February 10 is the rather excellent hybrid concert flick from legendary rockers Metallica, Through The Never, which blends live footage with horror film elements, all in state of the art high definition 3D. It's due from eOne, which has already given the film a high profile limited theatrical run. As the company's Dan Gilson said: "After a very successful theatrical campaign that saw us comfortably beat our box office forecast, we're now set up nicely for the home entertainment release of Metallica Through The Never. With over three hours of extras and an eye-popping 3D Blu-ray version, it's a must buy not just for hardcore Metallica nuts but rock fans in general. The release is supported by a strong media campaign across TV, press, radio and online and the ever-growing pre-order numbers are very encouraging."
---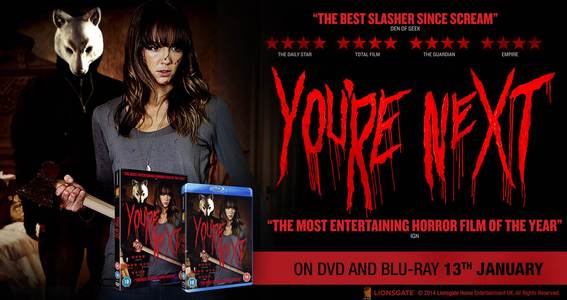 ---
More from the streaming world now and the svod service arm of LOVEFiLM has announced that its high profile exclusive series Vikings is set to return to the service. The second series of the programme will be available from February 28. Commenting on its imminent arrival, the company's Chris Bird said: "Vikings has been a huge hit with our members and received incredible feedback, so we¹re thrilled to start 2014 with a bang by bringing the horde back to British screens in the eagerly anticipated second season. With Michael Hirst at the helm the Vikings storyline contains something for everyone ­ love, conflict, revenge, adventure and of course epic battle scenes worthy of Viking folklore."
Friday January 17 sees a screening of one of our films of 2013, Epic Of Everest, at one of our favourite London venues, Rough Trade East. We'll be watching the film along with other punters at the event, which will include an introduction from Simon Fisher Turner, who wrote a new score for the silent film about a doomed British mission to conquer Everest in the 1920s. The title is due on January 20, commenting on its release the BFI's Phil Roberts said: "The huge success of The Epic of Everest at the London Film Festival and the UK box office bodes really well for the DVD/Blu-ray release. As well as our more traditional film heritage audience, we are also targeting the climbing and trekking communities for whom the 1924 Mallory and Irvine expedition remains an iconic event. Partnerships have been set up with UKclimbing.com, the Alpine Club and the Adventure Travel Show amongst others. We are also delighted that Simon Fisher Turner's score won Mojo's Best soundtrack of 2013 - and there will be a launch screening introduced by Simon at Rough Trade East on January 17.'
Acquisitions news and we've seen numerous queries about the release of Liberal Arts since its UK distributor Revolver went into administration before its UK home entertainment bow last year. The film had gone down a storm on its theatrical release, but Revolver's woes meant it looked destined to never appear officially, but we're pleased to announce that the ever-enterprising – and persistent, considering the title was mired in Revolver's administration and associated legal complications – 4DVD has picked up the UK rights to the film, which will come out on February 10. The company's David Root said: "We're releasing Liberal Arts as an extension of our relationship with Picturehouse, as we did with The Imposter which we re-released in November. Liberal Arts is the first non-Film4 title we have done this way and we would have done it sooner but it got tied up in various legal issues after the collapse of Revolver as they had been planning to release it 12 months ago. Although it's now more than 12 months since the theatrical release, it's a really charming movie and the lead cast are growing profile all the time so we think it has still got some good potential."
More from that sector and Arrow has inked a deal that will see the eagle picking up the UK rights to what is set to be one of the year's most talked about series, Hostages. The Israeli series has been remade for US audiences, with the remake airing on TV soon and the original due to go out later in 2014. Arrow will release the original , much-talked about version, about a family taken hostage, with their captors refusing to release them unless the surgeon head of the family lets the president die during a routine operation. Commenting on the deal, Arrow's Tom Stewart said: "Arrow Films is delighted to take such a smartly crafted television series to the UK home entertainment, digital and other ancillary platforms following its broadcast on the BBC and to be beginning a great relationship with the team at Armoza formats." Armoza's Avi Armoza said: "We are proud to be partnering with Arrow Films on bringing Hostages to people across the UK and Ireland. We felt from the first time we saw the script that Hostages was something special, and know that it was the same for our partners at Arrow. The tension of the format lies in the contrast of two universally relatable themes – the choice between a very personal dilemma faced by everyday characters, and a greater moral issue of a wide-scale social and national conspiracy – which makes for addictive viewing."
---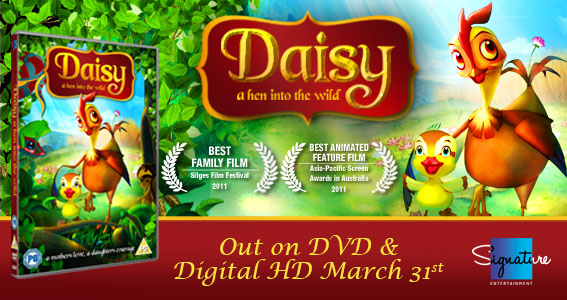 ---
Recruitment news and the ever-expanding Signature operation has announced the appointment of a new marketing manager in the form of Sam Ross, who has previously specialised in publicity and has a CV that boasts stints at the likes of Paramount, Tartan and Revolver. It comes as Signature ups its slate, with an impressive line-up for 2014, as noted here previously, kicking off with Paul Walker film Hours. Commenting on the appointment Signature's Marc Goldberg said: "I'm hugely excited to welcome Sam to our team. He joins with a wealth of experience he has garnered from different corners of the industry. With such a broad portfolio of releases this year Sam will add an exciting dimension to our Marketing and PR plans." Ross added: "Signature has carved a great reputation for itself in an incredibly short space of time. Joining Marc and the team in their plans for the future, both in film release strategy across all platforms and in growing the company is very exciting. I'm looking forward to bringing the skills and knowledge of marketing and publicity that I've gained from both the studio and independent sectors to the role."
Piracy news and a rental store owner in Barnsley has been given a 10 month jail sentence, suspended for a year, for 15 offences relating to the sale and possession of counterfeit DVDs. Adrees Malik ran the Homeview store in the town. Police and trading standards officers seized more than 5,000 films in total, some of which had yet been released. There were also towers for copying in his stores. The films had hand-written titles on the discs and were sold at three for £5. It was estimated that the titles lost thousands to the legitimate industry and Malik faces confiscations under the Proceeds of Crime Act.
It is with great sadness that we bring news of the tragic death of former HMV long-term staffer Diarmuid Brophy who sadly passed away last week after a long illness. He was supported in his long and brave battle against illness by many of his old colleagues and close friends. He had managed a number of HMV floors and departments in and around HMV, working with the likes of Andy Anderson and Neil Williams in video at 363 Oxford Street back in the pre-plc days. Brophy will be sorely missed by his former colleagues and many in and around the industry. He will be cremated on Tuesday January 14 at Vinters Park Crematorium, Bearsted Road, Weavering, Nr. Maidstone, ME14 5LG. Please contact Neil Williams at eOne for more details.
---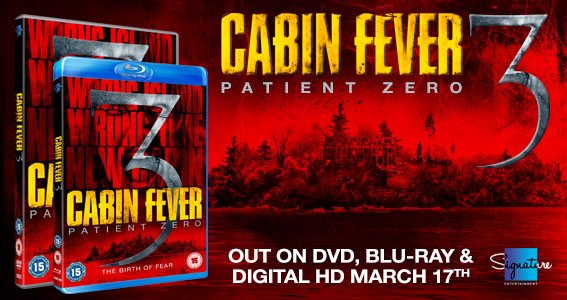 ---
Two Universal-related events this week. Firstly, we caught up with the forthcoming home entertainment title Ain't Them Bodies Saints (due in HMV stores on February 3 and trade-wide a week later). It's a cracking little tale from smalltown America, with Casey Affleck and Rooney Mara on fine form. And we were also lucky enough to attend the premiere of a film that will certainly be on our, and many others', best of lists at the end of 2014, Martin Scorsese's excellent Wolf Of Wall Street. The premiere was attended by the likes of Leonardo DiCaprio and the film, currently earning plaudits left, right and centre, really is everything it's cracked up to be…
"It's clear in the last two years — and especially [in 2013] — that the tremendous growth [in digital sales] has offset an awful lot of the physical decline. Given the trends, you don't have to be too optimistic to feel it's going to all but offset the declines."
Craig Kornblau, president of Universal Studios Home Entertainment talking at CES.
"It's the best health the business has been in for half a decade. That's encouraging even though it was very modest growth. "For a few years there, it was a disastrous time for the business and there were a lot of people who were saying that the ownership model was dead. [Those predictions] have proven not to be true. Studios deserve some credit for experimenting and some of their bets seem to be paying off."
Tom Adams, a home entertainment analyst at IHS.
You've got to credit Entertainment for showing faith in American Hustle, its investment paid off as the film bowed to almost £3.5 million, including previews, giving it the highest new entry at number one in the UK box office charts. Other new entries included Last Vegas (£1.8 million), Paramount Activity: The Marked Ones (£1.6 million) and Mandela: Long Walk To Freedom (£1.48 million).
A double whammy on the remake news this week, with the kind of announcements that get fanboys all hot under the collar and, generally, irrationally irate. The TV miniseries based on horror classic Rosemary's Baby is advancing, with Star Trek's Zoe Saldana signed on to star as the titular hero, who falls pregnant, but starts to fear for her baby… The series is transposing the original's New York location to Paris. Meanwhile, Gerard Butler is set to star in the planned remake of Point Break…
Moving up the pecking order at Warner is its film based on the notorious Boston Strangler. The film, which will star Casey Affleck, will now be directed by Mark Romanek, one of Hollywood's more underrated directors…
Follow us and our 1,000 plus followers at www.twitter.com/theraygun…
Smart new Muppets trailer lampooning recent trends in movie marketing…
Forthcoming from Arrow, looks a lot of fun…
Excellent FrightFest approved black comedy…
New international trailer for Snowpiercer…
Exclusive on Netflix. Until it comes out on DVD.
Not strictly home ent related, but the last Simpsons clip went down a storm, so here's the show's tribute to Studio Ghibli…
http://www.youtube.com/watch?v=R94Q6NhuS3A&sns=em
To subscribe to The Raygun newsletter, please email
info@theraygun.co.uk
with subscribe in the subject matter
To unsubscribe, email
info@theraygun.co.uk
with unsubscribe in the subject
For editorial or advertising queries, contact
tim@theraygun.co.uk