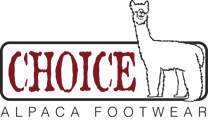 Is it COLD there?
USA Made Alpaca Socks at Wholesale
Available NOW in all Colors and Sizes!
* BLACK: Small, Medium, Large, X-Large
* COCOA: Small, Medium, Large, X-Large
* (NEW) GREY: Small, Medium, Large, X-Large
** NEW Women's Small/Kids in all colors **
Showcase alpaca fiber warmth
with easy selling alpaca socks
MADE IN USA !!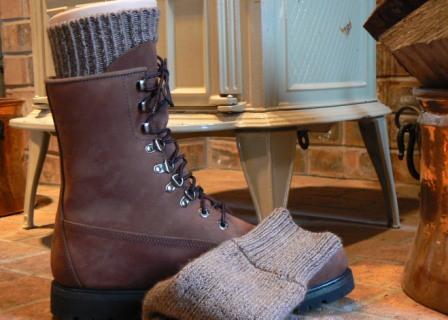 Made at a 100 yr old mill in Southeastern PA, these Superwarm alpaca socks are what alpaca is all about! Warm, strong and soft. Excellent winter socks.

Extras received with qualifying orders:
1. Receive popup table top ad poster*
2. Be listed on Choice's Retailer webpage*
3. No postage on large orders*
4. No hassle return Guarantee!
If they don't $sell, we take them back!
* For qualifying orders.
---
Our amazingly popular PacaBuddies are here...
PacaBuddies are a fun gift for your farm store visitors who want to "Take an alpaca home"
---
Alpaca sock for cold weather work and fun, including:
Skiing / snowboarding
Hunting / fishing
Snowmobiling
Hiking / Camping
Construction / Fire / Police
Farmers / Ranchers
Motorcyclists / Mountain Bikers
Birkenstocks
Cold feet at home and even in bed!
many other uses! What will you do with yours?