ARROW PROMO RETURNS FOR HALLOWEEN
…A LEGENDARY HORROR SELLER
FRIGHTFEST CONVENES AGAIN
REPORT TRACKS HORROR BUSINESS
DEATH IS ALIVE AT CINEMAS
RAKUTEN HEADS TO TV AND CINEMAS
FOOT FIRST FOR THIRD OUTING
…AND SPIRIT GOES DOWN UNDER WITH LIONS
HORROR COMES OUT AT NIGHT
ILLEGAL STREAMER HAMMERED…
…AND KIT SUPPLIERS SENTENCED
QUOTE OF THE WEEK
TRAILERS OF THE WEEK
---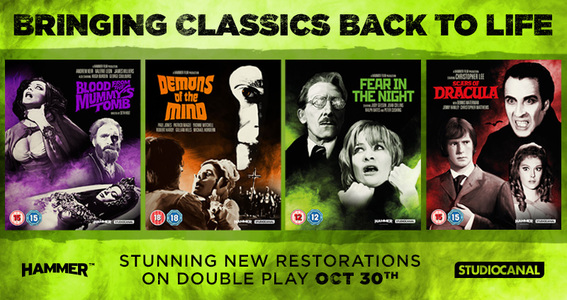 ---
If you can't read this newsletter or see the ads, please click here
It Was A Good Week For... Horror fans – and horror titles – everywhere. And Arrow Video has its biggest week one ever…
It Was A Bad Week For… A bunch of illegal enablers were sentenced…
Any trip to stores this week was likely to be accompanied by frenzied screaming, shrieks and all manner of horrendous exclamations, as Halloween celebrations ruled the roost, with everything from children's fare through to much more grown up material, from Scooby-Do to more outré Italian slashers and gore from the likes of Arrow Video and 88 Films, laid out. And that increased focus on all things terrifying was reflected in the big sellers for the week too. Universal was leading the way and showing the diverse ind of product that could be brought in under the banner. The Mummy, given a new lease of life with Tom Cruise in the lead, is not necessarily a straight up horror per se, but the timing of the release added another string to its bow, helping it shift 66,000 in its first few days on sale, while Cult Of Chucky, featuring the character who has gone from being a genuinely original horror character to horror institution – with a few years as a tabloid bete noire in between – has also been reborn under the auspices of the major. With the former sitting at number one in the midweek charts according to the Official Charts Company's regular bulletin, and the latter, which has been building to the pre-Halloween release since its high profile premiere at The Horror Channel FrightFest this summer, making its debut at number nine, it's been a good week for the major…
We've covered both The Mummy and Cult Of Chucky here extensively, the former and its excellent DVD launch screening event last week, and Chucky and its potential since it opened FrightFest over the August bank holiday weekend, but it's worth getting further comment from Universal on its successes. Commenting on The Mummy, Universal's Lucia Magadan said: "We are incredibly happy about The Mummy's performance so far. She has definitely made a splash at retail and we hope she continues to kick up a (sand) storm over the weekend." And on Cult Of Chucky, the company's Steve White said: "We're delighted to see Chucky's fanbase in the UK is as strong as ever, with Cult of Chucky matching the success of Curse Of Chucky four years ago and promising to keep going through Halloween week."
---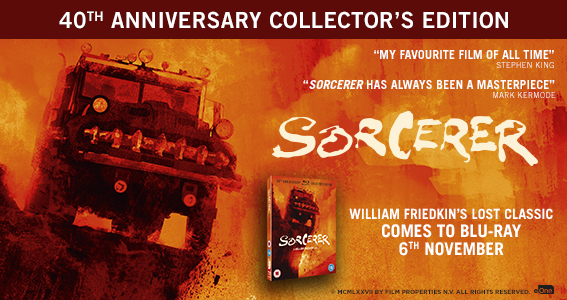 ---
Meanwhile, another top 10 entrant, and another title we've covered extensively here, is Arrow Video's all-singing, all-dancing new Blu-ray of The Thing, available in two different limited edition SKUs, both of which had sold out by the time it came to market. We predicted it would become one of the imprint's biggest titles thus far and its performance in the Official Charts Company's midweeks listings testifies to that: it's a new entry at the halfway stage, bursting into the top 10 at number eight. Commenting on its early performance, the company's sales chief Pete Thompson said: "We're delighted that The Thing surpassed the 10,000 units milestone and, in doing so, becomes the best-selling week one title in the history of Arrow Video. The limited edition and Steelbook SKUs sold-out within 72 hours and Sainsbury's, who have supported the standard blu-ray SKU, are outselling versus forecast." That view was echoed by Sainsbury's, whose Andrew Dean told The Raygun: "We're delighted with the performance of the re-release of The Thing in our stores this week. It's exceeded our already high expectations and we look forward to future releases with anticipation. Arrow offer something truly unique in the market and they give customers a reason to invest in physical media. It's great to see this, and many other Arrow titles resonate so well in Sainsbury's. They prove that specialist product does have a market beyond specialist retailers and it's going some way towards re-energising the market."
Elsewhere in the midweeks, Arrow Video scored another chart victory with a new entry in the shape of Hellraiser at number 38, while there were other horror new entries in the shape of the second series of Ash Vs Evil Dead at number 18 and the eighth outing for The Vampire Diaries at number 32. Non-horror dare included Diary Of A Wimpy Kid, the Road Trip incarnation, at number 10, the latest Grey's Anatomy at number 21, Gifted (25) and, featured here last week, Alone In Berlin at 28.
Back to Arrow Video, and the company is now in the midst of another big promotion at HMV and sister retailer Fopp's stores too, with the activity now being the kind that, like Disney's promotional activity downwards, is an integral part of the retail calendar. Arrow's head of sales Peter Thompson, again, said: "The release of The Thing coincides with the most lucrative time of the year for the label, Halloween. HMV and Fopp have yet again demonstrated why they are undeniably the retail destination for Arrow Video product. They have sold an unprecedented volume of units across a range of 90 titles. Through targeted social media campaigns, we'll be supporting the promotion right the way up to All Hallows' Eve, driving more customers into stores and online."
---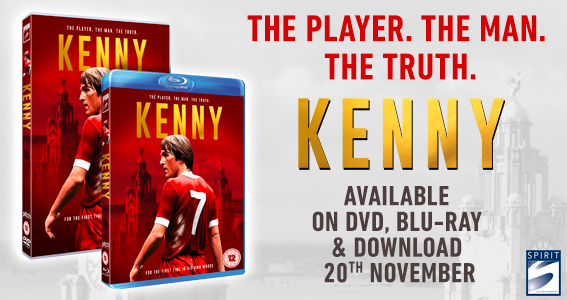 ---
Arrow isn't the only activity in Fopp stores, we popped into the Covent Garden branch in the week and were impressed to see the vast array of horror titles on offer at the store, with a raft of different goodies running the full gamut of the genre. Commenting on its in-store activity, the company's Ed Sherwood said: "We've had a fang-tastic run up to Halloween this year with our exclusive 88 films offers (including now long gone tote bags!), as well as a main offer split into cult (including some amazing Arrow offers), classic and modern (led by more recent entries to the horror hall of fame like Get Out, Raw and Lights Out), undoubtedly buoyed by the brilliant theatrical slate this year including the record breaking It, future cult classic Happy Death Day and many more, we're looking forward to a huge Halloween weekend."
Also on the Halloween front, the Official Charts Company further got in on the action this week with the unveiling of a top 40 all-time bestselling horror titles on DVD and Blu-ray, which threw up some interesting results. Only the most avid of chart-watchers, number-crunchers and statisticians would have said the biggest horror title in the disc-based era is I Am Legend, the Warner title starring Will Smith, having shifted 2.35 million units. It's ahead of Shaun Of The Dead, which has sold an impressive 2.27 million, and Van Helsing at three with 1.72 million sales. As the Official Charts admitted, given it's all post-VHS, "this countdown [is] more unpredictable than you may expect", while the definition of what is horror is looser than many genre fans would like (it includes children's titles, with Monster House in the top 10) The most successful horror franchises are Alien, with two in the top 10, and Blade, while Hannibal and Silence Of The Lambs at also in the top 40. The oldest titles on the list include The Lost Boys and Jaws both in the top 20, The Shining at number 25, The Rocky Horror Picture Show at number 29, The Exorcist (at 33) and Gremlins (40). You can see the full chart here http://www.officialcharts.com/chart-news/the-uks-official-top-40-best-selling-horror-films-of-all-time-on-dvd-and-blu-ray-revealed__20854/
---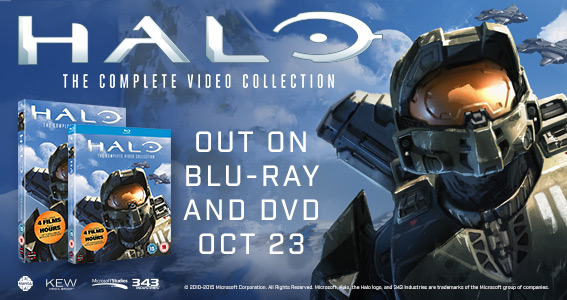 ---
Of course, if it's Halloween, then it's time for FrightFest, with the horror event's seasonal gathering in the West End of London. And among those playing there are a brace from Signature. Emilie Barra from the company outlined its plans for the event, saying: "This Saturday sees FrightFest's annual Halloween all-dayer, bringing the best horror and genre films to the crowds.
Brace yourselves as a maniacal clown named Art begins his reign of terror on Halloween night, setting his sights on three young women and anyone else that gets in his way. According to the early reviews of Terrifier, Art the Clown "makes Pennywise look like Krusty" and is "the scariest clown ever". Signature is also proud to present the UK premiere of Beyond Skyline, the much-awaited sequel to 2010 sci-fi blockbuster Skyline. In this breathtaking sequel, a tough-as-nails detective (Frank Grillo, Captain America: The Winter Soldier) embarks on a relentless pursuit to free his son from a nightmarish alien warship. He teams up with survivors of the alien invasion, led by the deadly Sua (Iko Uwais, The Raid 1 & 2). In a race against time, these warriors from different sides of the world must unite to save their families and take back the planet." Both titles are due on DVD early in 2018.
And our final news from the horror sector, or at least till we move on to one or two other genre-related titles due out shortly a bit further down: and, in the US, horror has a five per cent share of the theatrical box office market, while on DVD it has four per cent of sales and, contrary to the evidence of the likes of Arrow Video, only two per cent of Blu-ray sales. Those are among the fascinating and useful facts gleaned from the 200-plus page publication launched this week under the title of The Horror Project. Put together by the rather sharp Stephen Follow (whose week update and assorted reports should be your second port of call after The Raygun). It's full of figures, facts and statistics taking in the whole genre, looking at production, box office, distribution and everything else covering the entire genre. It's available here https://stephenfollows.com/horrorreport on a pay-what-you-can model, with all monies raised going to the Film Data Fund, an organisation aimed at producing more data around the industry. In his introduction, Follows said: "One hundred per cent of the money raised will go towards the Film Data Fund, a new organisation dedicated to helping more people research the film industry and share their findings with us all. This project has taken me well over a year to research and write and during this time I have been surprised and delighted by the breadth of the horror genre, and just how dedicated its filmmakers and fans are. The project has presented some fascinating challenges. These include creating rules to determine what is and isn't a horror film (Van Helsing, anyone?) and working out whether a poster of a Dr Jekyll and Mr Hyde movie featuring the lead actor should be classified as depicting the hero, the villain or the victim? Throughout it all I have kept in mind the principal aim of helping filmmakers and film professionals make smarter choices in the making, distributing and selling of horror movies. I hope this helps." The report is highly recommended.
---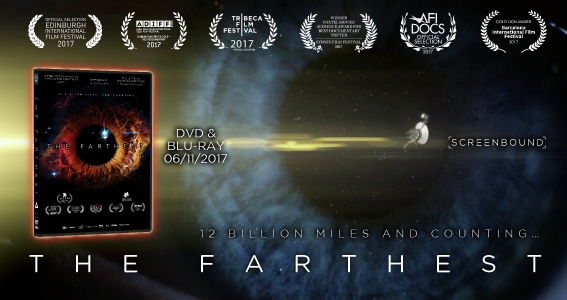 ---
Keep an eye out for eOne's The Death Of Stalin, which opened in cinemas last weekend and got off to a flying start. With just under £1 million at the box office on a relatively low screen count, it boasted a whopping screen average of more than £7,000. With an excellent marketing campaign behind it (the title hardly blares out comedy, but eOne has managed to pull plenty of punters in), things are shaping up nicely for the home entertainment release early in 2018. As eOne's Scott Monahan said: "We're really pleased to be releasing The Death Of Stalin here at eOne and getting the chance to working with such an amazing writer/director as Armando Ianucci as well as one of the of the most impressive ensemble casts seen in years ranging from Hollywood legends to comedy royalty. With the theatrical campaign going from strength to strength and an extensive expansion planned this weekend we can't wait to get cracking on the home ent campaign and bring Comrade Stalin to the DVD, Blu-ray and digital in Q1."
One of the last of the remaining summer theatrical blockbusters finally saw its release date confirmed this week, as Warner unveiled a December 18 physical bow for Christopher Nolan's Dunkirk, one of the bona fide success stories of the season. The film has taken more than £56 million at UK cinemas, making it the director's biggest UK earner, beyond even the likes of his Dark Knight trilogy and Inception. The film will arrive in a welter of different SKUs, with Warner and the director pushing the 4K Ultra HD format as the best way to see the epic tale. As well as the ultra high definition version, there's standard DVD and Blu-ray editions, and, keeping with its current strategy, a limited edition Filmbook version too (as discussed here recently). The digital version arrives on December 12. Nolan highlighted his support for the release by adding his own comment to the announcement of the pre-Christmas arrival of Dunkirk, something which will please retailers as one of the year's biggest films can capitalise on the last minute gift-buying season. He said: "I'm excited to be releasing Dunkirk on 4K UHD with HDR. The film was shot entirely on the highest definition Imax and 65mm film and this fantastic new format, with its increased resolution and superior colour reproduction is able to maximise Dunkirk's impact in the home." More on the marketing campaign in the coming months as Warner aims to bring thousands of copies home safely…
---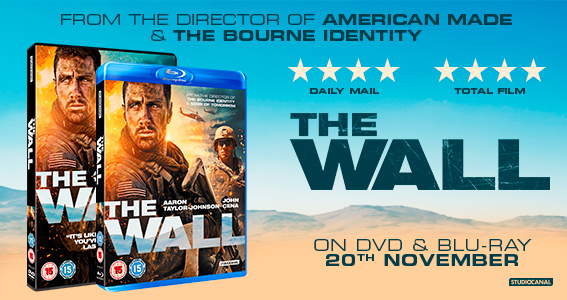 ---
We've been monitoring the rebranded Rakuten TV's recent efforts to further raise its profile, not least with the sponsorship of Barcelona FC, and the video demand service has this week unveiled a new marketing push for the winter months, with TV, on-demand and cinema elements. The campaign bears the tagline "the best of cinema, the best of home" and shows a family acting as if they\r in a cinema, only to see that they're actually at home enjoying Rakuten TV services. It will appear heavily on Channel 4 alongside other services, as well as at Odeon cinemas. Jacinto Roca, ceo and Founder of Rakuten TV says "Our investment in advertising is just the beginning of increased awareness of the Rakuten TV platform. This is something we hope to sustain for years to come."
We've already mentioned the third Rise Of The Footsoldier outing, starring Craig Fairbrass and an assorted motley crew of faces and villains, with even the likes of Shaun Ryder making a guest appearance. And ahead of its theatrical and pvod release on November 3 (the physical home entertainment release is due on December 26) there was a high profile premiere for the film this week in London's Leicester Square. Commenting on the event, SIgnature's Emilie Barra said: "Friday marked the Leicester Square world premiere of Rise Of The Footsoldier: The Pat Tate Story, starring Craig Fairbrass, Terry Stone, Larry Lamb, Shaun Ryder and many more. The Pat Tate story acts as a prequel to the ultra-popular franchise. The film shows how notorious gangster Pat Tate rose through the ranks of the Essex's criminal underworld. Rise Of The Footsoldier: The Pat Tate Story doesn't shy away from offending the BBFC and was granted an 18 certification for very strong language, violence, drug misuse, injury detail and sex – more than enough to whet the fan's appetites! The anticipation is very high indeed, with over 130K highly engaged social media fans, ahead of the film pvod's release next Friday and its Boxing Day home entertainment release. Coverage from the premiere has already appeared on Daily Mail, The Sun, Daily Star, Metro, Mirror, OK! and Hello!"
Friday's edition of The Times had a full page on Kenny Dalglish, arguably Liverpool's most complete player and one of its most successful managers, tying in with the forthcoming release of Kenny, the documentary charting the highs and lows of his remarkable career. Th title is due on November 20 on home entertainment formats, after a theatrical release on Friday November 17, with Spirit looking after the release. The company's Robert Callow said: "This is an extraordinary film about a totally inspirational man's journey through life. Kenny is a very private person who has never before spoken about his glittering career garnering 27 awards and the tragic events that bookended his managerial tenure. Whether a Liverpool fan or not, or even a football fan for that matter we are confident that the demand for this amazing film about, sporting prowess, success, tragedy and ultimately family and community will be a must have purchase this Q4. Kenny will be supporting the release with a full PR campaign boosted by national TV, radio, and press advertising from release through to Christmas and of course the not inconsiderable support of LFC and their worldwide media machine. Thanks as ever to all of our retail and digital partners for the tremendous level of support for a title that could well be one of the break out hits of Q4."
Spirit has plenty more options on the gifting side too, alongside Kenny and the latest stand up outing from Micky Flanagan featured here last week. For there's more sports-based material in the shape of Lions Uncovered, the kind of warts and all documentary that has gone down a storm with rugby fans in recent years. Commenting on the release, Spirit's Sarah Stanley said: "We here at Spirit are absolutely delighted to be releasing the British & Irish Lions 2017: Lions Uncovered, on DVD, BD and Digital on November 13. The film is packed with over two hours of totally unseen footage, which takes you on the Lions epic journey of New Zealand. With totally unrestricted access to the team in every meeting and training session, their bus, dressing rooms and training grounds it's a real insight into the players as you have never seen them before. The release is timed to take full advantage of the autumn rugby autumn internationals and of course the key gifting period. Our campaign will launch with ads in the home nations match day programmes, a take-over of The Telegraph sport section and the full support of the captain himself, Sam Warburton. The launch activity will then be followed with a broader gifting campaign throughout December."
---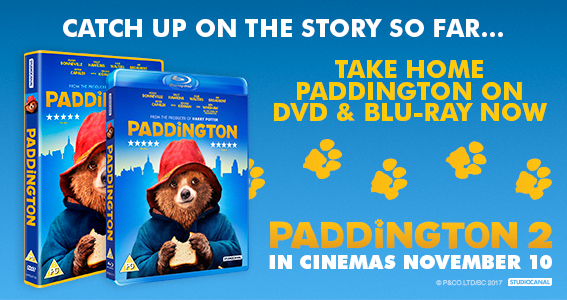 ---
Making its way onto shelves just in time for Halloween is another from Universal, fast becoming one of the go-to studios when it comes to smart horror fare (Get Out earlier in 2017 is a fine example). It Comes At Night is, in what is being described by many as a pivotal year for horror (it never went away as far as we're concerned), one of the best of the current crop of genre titles. Starring Joel Edgerton as the head of a family trying to stay alive against an unseen threat, it's both savvy and genuinely tense and thrilling and arrives on Monday with strong reviews still ringing in its ears. Senior product manager Steve White said: "We're very excited to bring this critically acclaimed thriller to the UK market just in time for Halloween. After receiving fantastic reviews from its cinema release in July, It Comes At Night will be supported for its home entertainment release by online trailers and promoted social activity, with key outlets receiving survival packs on release day to help them make it through the night."
Moving away from spooky stuff, but sticking with Universal, and there's another biggie from the studio in the shape of the latest from the Transformers production line, with the latest from the huge franchise entitled The Last Knight arriving on physical formats on Monday October 30. It comes in a variety of SKUs, including five film boxsets, while Universal is targeting its core audience via ads on Sky Sports, BT Sports and other Sky and Channel 4 channels, with support from plenty of digital activity. Partnerships with Southern Fried Chicken and Hasbro will see one million buckets branded with a home entertainment message. Product manager Emily Evans said: "It has been great to work on such an established franchise that has such an engaging fan base. Autobots, roll out!"
---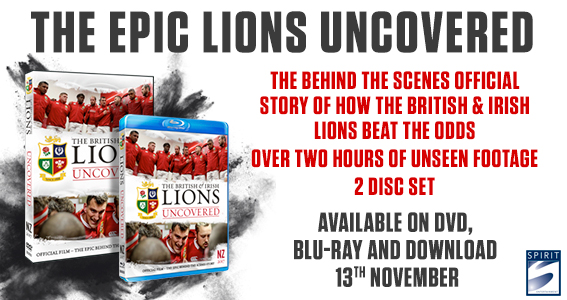 ---
One category that has prove increasingly lucrative in recent years i films targeted at an older audience, eschewing the effects-laden blockbusters and going for gentler, homegrown tales targeted at the silver surfers and their ilk. Chief among these in 2017 was The Lady In The Van and Monday October 30 see the release of the latest entry into this burgeoning genre, Hampstead, due from eOne. Commenting on the release, the company's Scott Monahan said: "Injecting some sunshine into the dark autumn evenings Hampstead hits the shelves in Monday and is the perfect title for the silver pound audience. With a campaign consisting and stand-out AV spots, stature print placements as well fantastic promotions and review coverage we're very much looking forward to the release on Monday."
Far raunchier in terms of content, with a darn sight more expletives, is the Tupac Shakur biopic All Eyes On Me. The film drew plaudits on its theatrical release, not least for the remarkable and uncanny resemblance between star Demetrius Shipp Jr and the rapper he was portraying. Commenting on the release, Lionsgate's Dan Gilson said: "To celebrate the release of the untold story of Tupac Shakur, All Eyez On Me, the campaign has focused heavily throughout on Tupac's iconic music and the impact it has had throughout the industry to this day. The campaign entailed partnerships and events with a variety of brands across the music and entertainment sectors including Hip Hop Brunch London, in which we hosted our own exclusive Tupac themed brunch to push the release messaging alongside social engagement with attendance from Metro and Spindle. Seen On Screen Fitness also hosted an exclusive Tupac hip hop dance class for influencers, including 1xtra present Jamz Supernova, MTV Wrap Up Zardine Collins, Fubar Radio presenter Harriet Rose among others. The essence of the campaign has been to focus on Tupac's music getting key fans and audiences on board including KISS FM, Grapejuice, Culture Fly and Supa Dupa Fly who have agreed to run a Tupac Back To The Old Skool night on the November 4 to sustain the campaign. It's backed with an extensive VOD and digital campaign hitting hip-hop fans as well as broader audiences through Channel 4 and ITV catch-up services."
---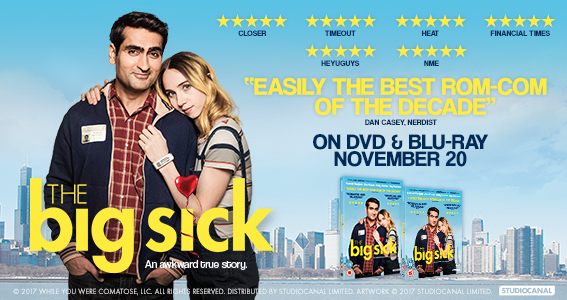 ---
FACT has been busy in the courts over the past week or so, with a brace of prosecutions further clamping down on nefarious copyright infringing activity. In the High Court, a judgement was ordered against a Sky Sports customer who had been illegally streaming content from the sporting giant online. Yusuf Mohammed, from Bristol, was ordered to pay legal costs of £16,000 as well as handing over information about money earned and his co-conspirators. He was also ordered to pay damages to Sky. The judgement follows hot on the heels of a similar case in which a man was ordered to pay hefty legal costs and officially apologise to Sky after illegally streaming the high profile Joshua vs Klitschko fight via Facebook. FACT ceo Kieron Sharp said: "This should serve as a warning to others – whether it's a copyright infringing website, a 'fully loaded' streaming device or an illegal stream on social media, it is still piracy and breaking the law."
At Teesside Crown Court, Julian Free was given a 21 month suspended prison sentence while Brian Thompson was given an 18 month suspended term after the pair had admitted to offences related to IPTV back box supplier Geeky Kit, which had made more than £150,000 for selling boxes configured to watch content, both films and sports, illegally. Kieron Sharp, again, said: "Some people tend to think this is a grey area, however it is very black and white. Selling pre-configured streaming devices that allow access to content you normally would have to pay for is illegal. Similarly using one of these illegally pre-configured devices to stream and watch TV, sports and films without a legitimate subscription or the right permissions, is also breaking the law. The people behind this type of criminality are not Robin Hood characters; they are criminals who do it to make money through illicit means. In the case of Julian Allen he was profiting hundreds of thousands of pounds from his criminal business. It is not just about the film stars, the big broadcasters and the film makers. The illegal sale of pre-configured streaming devices have a significant impact on the U.K. economy and the livelihoods of the millions of people working to put the TV, sport and films we love on the big screen. From groundsmen to make-up artists – millions of people's jobs are at risk when it comes to piracy. We welcome the sentences handed by the judge today and hope it sends a clear message, not only to Thompson and Allen, but to anyone who is involved in this criminality."
---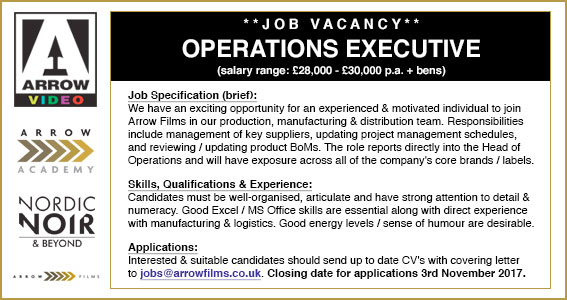 ---
"Not only have the courts in this country ruled as such, but Europe also has ruled that such devices are illegal. Ignorance of the law is no excuse and indeed you've had the good sense to plead guilty. The temptation for anyone buying these things is they save a good deal of money. Those who lawfully have to pay £50 or more to Sky or BT subscriptions I think are done a disservice by people like you and those who buy these devices in an attempt to get around their obligation to pay lawfully for access to this material. As has been rightly said, it isn't a victimless crime. It has knock-on effects. The fact that these are global companies who are the losers eventually does not mean that these are trivial offences or ones which have no consequences. If anyone was under any illusion as to whether such devices as these, fully loaded Kodi boxes, were illegal or not, they can no longer be in any such doubt. I've come to the conclusion that in all the circumstances an immediate custodial sentence is not called for. But as a warning to others in future, they may not be so lucky."
The judge in the Teesside case (above) warning illegal set top box operators…
Blade Runner 2049 was still number one at UK cinemas headng into half term, with its total now beyond the £15 million mark. New entries in the box office top 10 included climate change blockbuster Geostorm with 1.62 million in receipts, while Happy Death Day took just under £1 million, as did the aforementioned The Death Of Stalin and My Little Pony. Mersal and Secret Superstar were at numbers nine and 10, with £362,593 and £272,554 respectively. As noted in Charles Gant's ever-fascinating Guardian column, there were a whopping 28 films released at cinemas.
If anyone can handle the excesses of a superhero film, certainly a more mature one, then it's Gareth Evans, the man behind two truly outstanding movies under The Raid banner. Well, the director could well be making his way to the DC comic book roster after news emerged that he is in talks with Warner and other parties to make a film based on DC assassin Deathstroke. No word on any schedule yet, but any film featuring the villain would add to the ever-expanding DC stable…
Over on the Marvel side, it looks as if James Mangold is now developing a spin-off from the Logan series that will focus on his young pal X-23 from the final outing with Wolverine…
Cue assorted "aren't they getting too old for this stuff" gags (we know what the real word is, we just don't want to get caught in your firewall), as it has emerged that director Richard Donner, Danny Glover and Mel Gibson are all discussing the possibility of reviving the Lethal Weapon franchise for one final outing. The last appearance of Riggs and Murtaugh on the big screen was almost 20 years ago, although a TV offshoot has appeared since then…
Here be ghosts, lots of 'em…
Trying to get away with more than 50 Cent…
Here's Millwall supporter Daniel Day Lewis…
To subscribe to The Raygun newsletter, please email

info@theraygun.co.uk
with subscribe in the subject matter
To unsubscribe, email

info@theraygun.co.uk

with unsubscribe in the subject
For editorial or advertising queries, contact

tim@theraygun.co.uk